Book Fair Delights Juniors at St. Xavier's School, Jaipur!
A book is a gift you can open again and again. – Garrison Keillor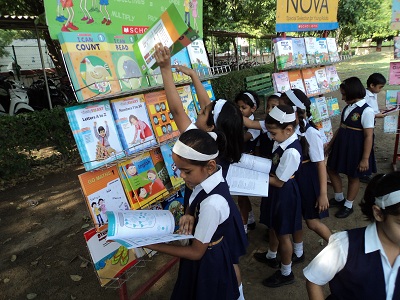 A book is a gift you can open again and again.
                                                              – Garrison Keillor
True … no better gift than a book. But not many of us realize this. However, teachers are one sect among us who can never stop loving books, knowing the importance these small books with a few pages. And thus, teachers of St. Xavier's Senior Secondary School got together to hold a book fair in its premises.
The school got together with Scholastic, a book publisher specializing in children's books, to hold a small book fair for the junior students of St. Xavier's.
The excitement among students was clearly visible as we saw students of Grade 2 rushing towards the stalls. We assumed looking at the gleeful faces of the students that it must have been tough for the teacher to keep those kids in control. How could they have?! That excitement for books!
Well, what was funny for us to note was a clear gender division between girls and boys. While the girls rushed towards Barbie, Mermaid, and DIY activity books, boys were all too excited for Transformers, Spaceships, etc. However, the two genders soon merged and showed their favor alike for math puzzles, activity and drawing books.
There were some books displayed for the young adults too, like Ela by Sampurna Chattarji, Catching Fire by Suzanne Collins, there yet were the likes of Jack Collins and Paulo Coelho too!
The students, however, were not allowed buying books on their own, each one was advised to come along with their parents the next day to buy their choice of books. Puzzled we must have looked as one of the teachers came forward to explain to us that there was a reason behind this. The aim behind this was making parents get more involved with children and their activities. The motto of inculcating a habit of book reading was always there.
GD Goenka's Shooting Championship 2023 to Honour the legacy of Abhinav Bindra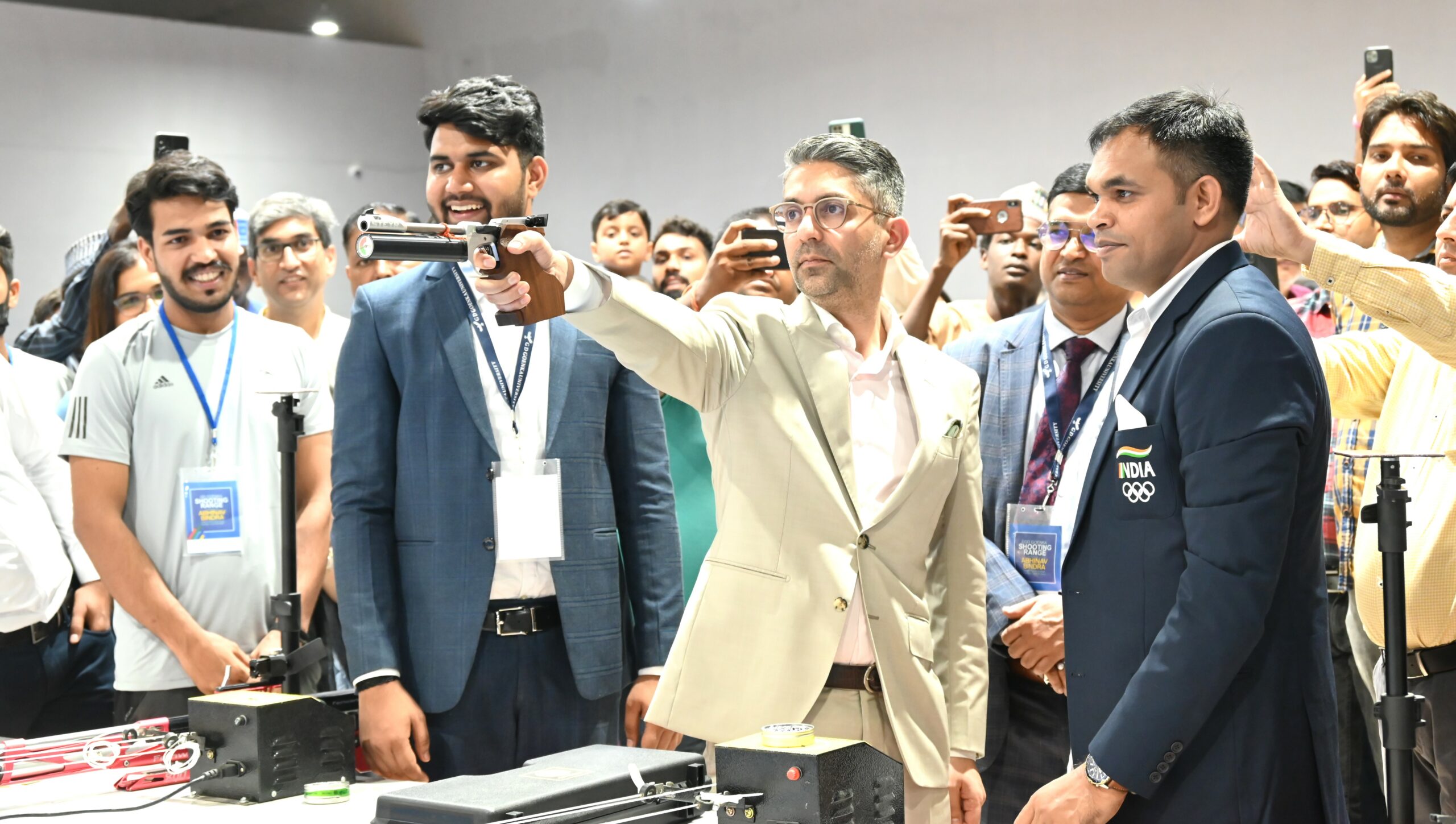 GD Goenka University is excited to introduce the inaugural Gayatri Devi Goenka Memorial Shooting Championship, a remarkable event that underscores the university's unwavering commitment to nurturing sports excellence and paying tribute to the exceptional sharpshooters from all corners of India. Set to be held from September 26 to September 29, 2023, at the GD Goenka Shooting Range featuring 25 professional lanes, this championship is poised to become one of the nation's most prestigious shooting competitions and will be conducted using Electronic Scoring Target System (EST).
This championship serves as a testament to promoting sportsmanship and fostering the talents of both emerging and seasoned shooters. With participation from over 500 competitors hailing from across India, the event promises to be a grand spectacle, celebrating the passion and precision of shooters who have honed their craft to perfection.
Notably, this championship holds particular significance as it pays homage to Abhinav Bindra, India's first individual Olympic gold medalist. The GD Goenka Shooting Range, dedicated in his honor in 2022, stands as a guiding light for aspiring shooters, offering world-class facilities and expert guidance to nurture their talents.
During the inauguration, Abhinav Bindra expressed his thoughts, stating, "I extend my heartfelt congratulations to GD Goenka for the remarkable facilities they have established and the emphasis they place on sports across their educational institutions. I am confident that the students will achieve remarkable success in various tournaments, but more importantly, they will imbibe the values that sports instill in us."
Nipun Goenka, Managing Director of GD Goenka Group, aptly remarked, "The Gayatri Devi Goenka Memorial Shooting Championship transcends mere competition; it's a celebration of the essence of sportsmanship, camaraderie, and unwavering dedication. We take immense pride in providing a platform for India's talented marksmen and markswomen to shine, and we firmly believe that this championship will serve as an inspiration to a new generation of shooting enthusiasts."