'Building the Future of Education' on spotlight at GESS Dubai 2017
This year, GESS Dubai will have over 550 suppliers representing 39 countries, with several country pavilions grouping exhibiting suppliers from the U.K., Germany, U.S.A., Korea and China.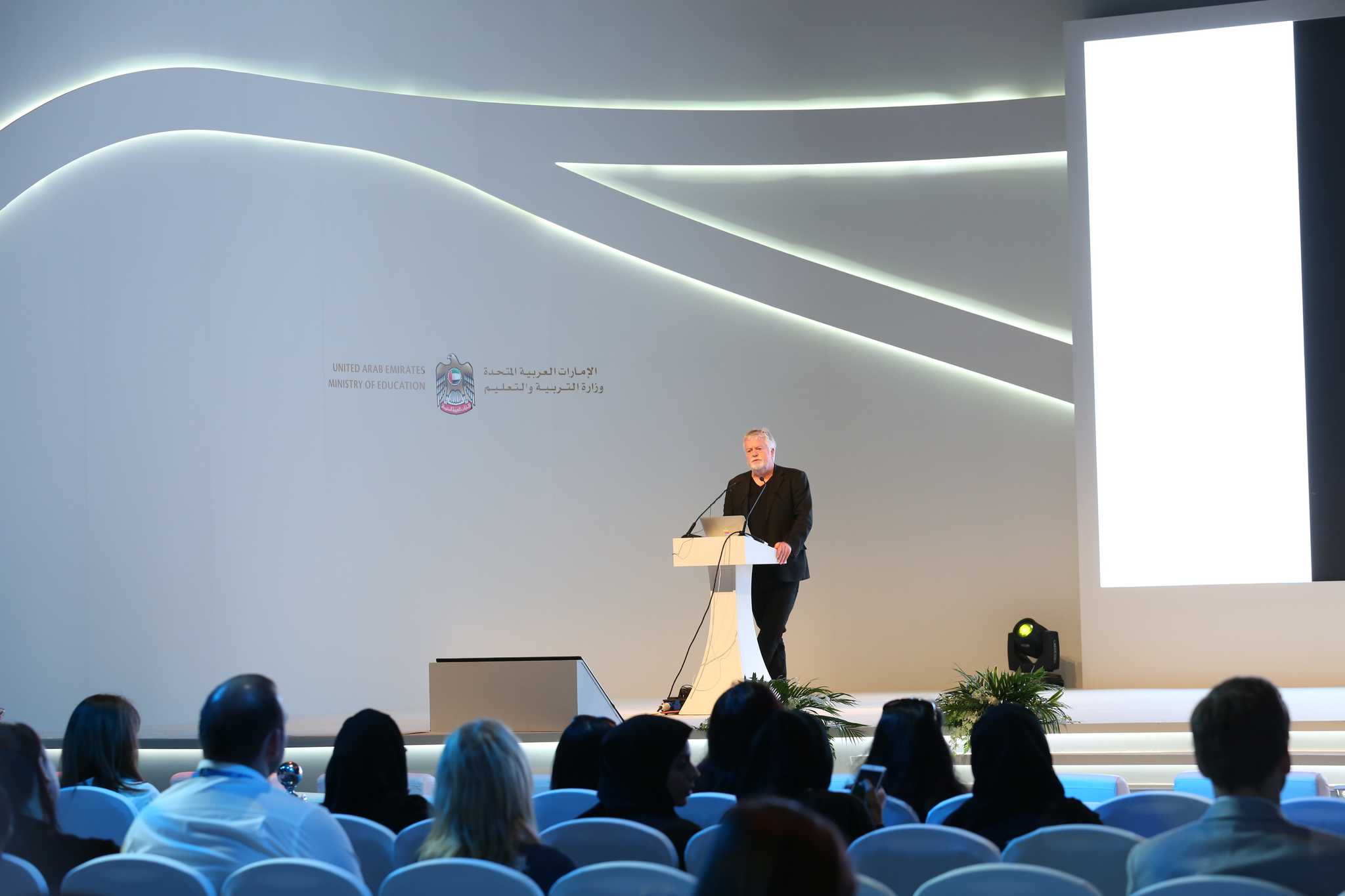 Leading global education experts will share insights on how to build the future of education at the forthcoming GESS Dubai, to be held on March 14-16 at the Dubai World Trade Centre.
Organised by F&E Education, with the support of the UAE Ministry of Education, GESS Dubai has gathered the world's foremost authorities and specialists on education transformation, learning, and curriculum development as keynote speakers of the plenary sessions taking place at the Global Education Forum (GEF) happening alongside the region's premier education exhibition and conference.
Expected to attend the plenary sessions include leaders and key decision makers from the education sector throughout the Gulf region.
Among those who have confirmed participation are Ella Björnsdóttir, Senior Global Consultant-Keynote Speaker, FranklinCovey Education Worldwide; Graham Brown Martin, founder of Learning Without Frontiers; Ilona Boniwell, positivity expert and CEO at Positran; and Dr Khalifa Al Suwaidi, Assistant Professor at the Department of Curriculum & Instruction, Faculty of Education, UAE University.
In its 10th year, GESS Dubai and GEF have adopted the theme "Educate…Inspire…Build the Future" to reflect its long-standing commitment to be a platform for change and growth for the education sector in the Middle East.
Brown will speak on The Future of Learning and how education systems, supported by technological platforms can empower students to create a future society that is sustainable, happier and embraces diversity. "The children who are either entering the school system today or are already in the system will, in their lifetime, witness the greatest challenges that our species as ever faced. Climate change, population, antibiotic resistance, diversity, an ageing population and ideological conflict are just a few of the significant challenges of the 21st century. Our children will need to be equipped with the skills and knowledge to reimagine society. There has been much talk in education circles about "21st century skills" and yet without placing these skills within context they are meaningless," he added.
Boniwell, another keynote speaker, will talk about Building children's resilience and emotional wellbeing, using insights from positive education that brings together the findings of positive psychology and education to equip students with the knowledge and skills that will enable them to become more resilient and productive.
Meanwhile, Dr Al Suwaidi keynotes three presentations, including Schools without Thinking, which looks at mistakes schools make in teaching their students how to think; as well as the Extinction of the Teacher, which hopes to inspire teachers to keep in step with the evolving education landscape, to make them more relevant and their profession more responsive to the needs of schools and students in today's rapidly changing world.
"These experts have been invited to share their expertise on how the teaching and learning experience can be positively transformed to ensure they are responsive to the needs of teachers and students, as well as to make education relevant to the needs of the Arab world as a whole," said Matt Thompson, Project Director, F&E Education, organisers of GESS Dubai.
Aside from the plenary talks, education professionals visiting GESS Dubai will also learn from other experts featured in over 200 sessions, workshops and presentations that will dissect some of the most pressing challenges confronting the education sector in the region, as well as the latest trends on pedagogy and teaching methodologies, curriculum advances, and other important issues shaping discussions on quality education, learning improvements, future learning, health and wellness, among others.
GESS Dubai's exhibition component, meanwhile, will continue to showcase the very latest products, services and solutions covering a broad spectrum of business categories – from books and uniforms, to gadgets and technologies as well as furniture that can significantly impact the delivery of instruction, improve student learning and performance, enhance teacher effectives.
"These exchanges not only contribute to business growth, but ultimately have an impact on raising education standards and developing the education market in this part of the world," added Thompson.
This year, GESS Dubai will have over 550 suppliers representing 39 countries, with several country pavilions grouping exhibiting suppliers from the U.K., Germany, U.S.A., Korea and China.
GESS Dubai is also thrilled to provide attendees a brand new and exclusive training concept to the event this year. The GESS Leadership Lab, powered by NoTosh, has never before been seen in the Middle East, Africa and Asia and will provide a creative training space where active participants can tackle their own leadership challenges with NoTosh's innovative tool kits.
ASER2022 – The 'Asar (impact)' of the Pandemic
The ASER report shows the 'asar (impact)' of the pandemic and years of neglect of early years education.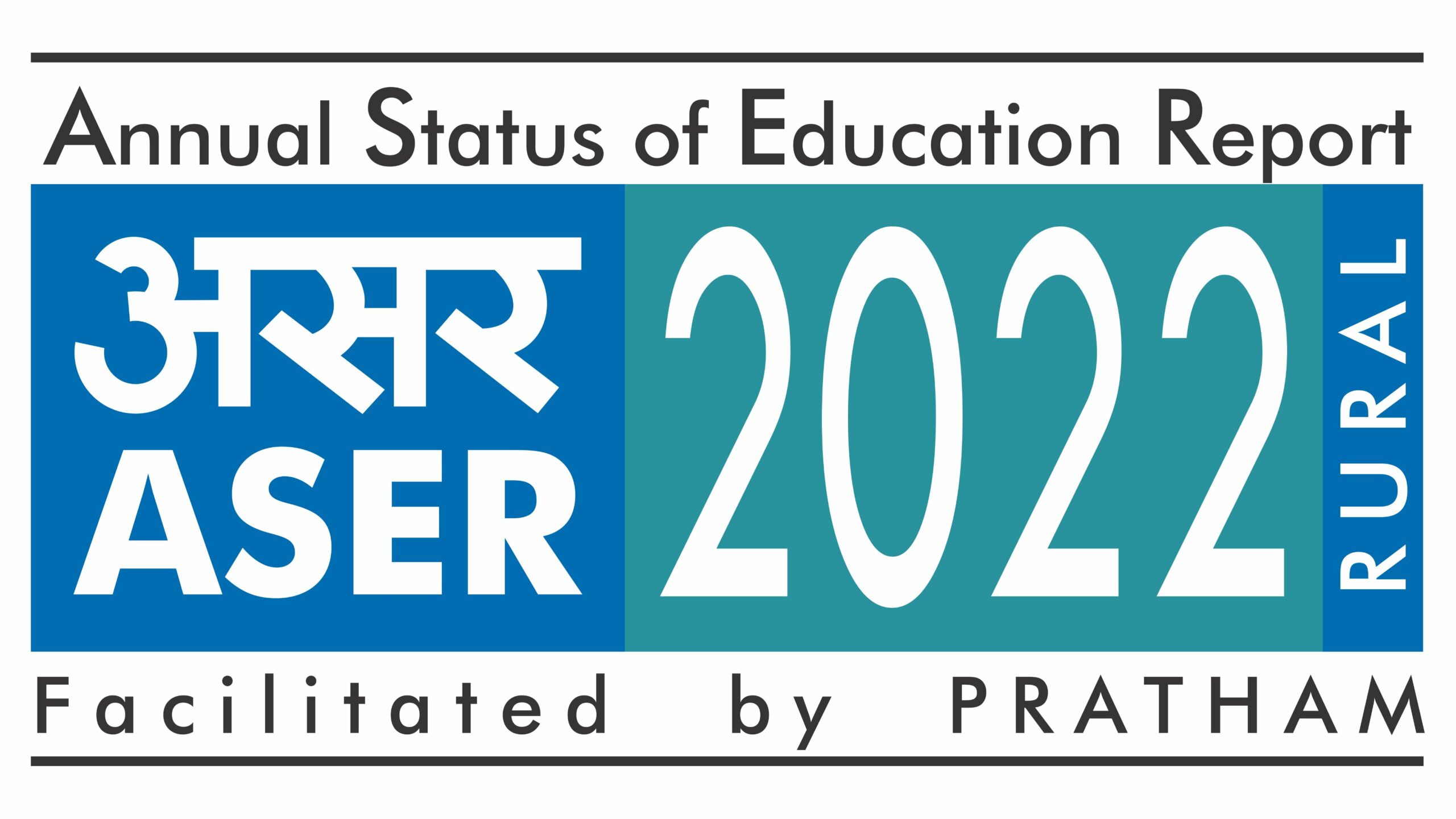 The ASER a very comprehensive report on education outcomes in government schools is out and as usual, the press is lamenting the fact of how children of grade 4 cannot do division or how children of grade 2 cannot read!
Well, what most journalists, parents, and policymakers do not understand is that till the foundation is weak, the building will always have cracks and be structurally unsound!
And that is exactly what is the problem with education in our country, which hopefully will now be rectified with NEP 2020 and NCF 2022.
Of course, children in grade 4 cannot do division, because these children were not taught numeracy skills in their early years. Of course, they cannot read in grade 2 because they were not given foundational literacy in their early years.
But let's focus on the positives in the report, page 27 talks about the early years, it states the following-
  The new education policy and its foundational stage emphasis– The impetus for integrating preschool and school education took another giant step forward with the release of the National Education Policy, or NEP, in 2020. This new policy did three things simultaneously: it acknowledged the vital importance of early childhood education, elevated it to the status of school education, and integrated it into the continuum of educational opportunities offered to children. It did this by envisioning age 3-8 as a single integrated 'foundational' stage in a child's education, consisting of 3 years of pre-primary education and the first two years of primary school. This stage would offer a continuum of access, to be provided by expanding and strengthening the existing network of standalone AWCs, co-located AWCs, and pre-primary classes in schools; as well as a continuum of learning opportunities, to be achieved by developing a new curricular and pedagogical framework for the foundational stage.
  Enrolment of 3- and 4-year-olds increased – Many observers expected that after remaining closed for such a long period, children and their families would find it difficult to return to school, resulting in higher dropout rates and lower enrolments in educational institutions. An important finding that emerges for all age groups, including the youngest learners, is that this is far from the case.
  Shift from private to government, especially in early years-ASER 2022 enrolment data shows a shift from private to government institutions at all levels of schooling, unsurprising given the loss of livelihoods and financial distress experienced by households during the pandemic as well as the reported closure of many low-cost private schools. This pattern is visible among young children as well.
  Stress on the appropriate age of entry to grade 1-Major national policy documents – the Right to Education Act (2009), the Early Childhood Care and Education policy (2013), and the National Education Policy (2020) all reiterate that children should enter Std I of primary school at age 6. However, on the ground, institutional guidelines for what 5-year-olds can do vary both by the state as well as by type of institution. For example, ICDS Anganwadis offer preschool education to children in the 3-6 age group, while many state governments allow children to enter Std I at age 5. These ambiguities have resulted in 5-year-old children being enrolled in many different forms and levels of educational provision
It is clear from the above that if the focus, as defined in the NEP 2020, is given on the early years, 3-6 years then the learning foundation will be strengthened, and to do that all states need to do the following-
Uniform age of entry to grade 1 and nursery– Ensure that the age of entry to grade 1 is 6 and above and not 5. Sadly most of the states take children at age 5 in grade 1 and that robs them of a strong foundation in ECE and Foundational Literacy and Numeracy.
Ensure that Anganwadis are linked with the schools, so that transition is smoother both in settling and curriculum, this is clearly envisioned, planned, and detailed in the NEP 2020 with Balvatika and the new 5+3+3+4 age breakup, where 3 years of preprimary and 2 years of primary are clubbed together. But only 23 states have accepted the NEP 2020!
Train the teachers– Presently the Anganwadi teachers do not get training about ECE, they are involved in care, nutrition, health, election, and many other duties. The NEP 2020 has given a plan for teacher training too and it will soon be implemented. With trained teachers, children will learn in developmentally appropriate ways and then the ASER report would have more positives to celebrate.
ASER is always a wake-up call to our governments, SCERT, and policy makers, it's time that we wake up and implement the right age, curriculum, and teacher training in the early years to become a country that invests in its littlest citizens.
The author is Dr. Swati Popat Vats, a child rights activist with over 33 years of experience in early years education and research. She serves as President of Early Childhood Association and Association for Primary Education and Research. She leads over 500 preschools of Podar Education Network that are completely in line with NCF 2022 and FLN goals.