10th edition of GESS Dubai begins today; over 10,000 expected to attend
Organised by F&E Education, GESS Dubai is under held under the patronage of His Highness Sheikh Mohammed bin Rashid Al Maktoum, Vice-President and Prime Minister of the UAE and Ruler of Dubai; and supported by His Excellency Hussein Al Hammadi, Minister of Education, United Arab Emirates.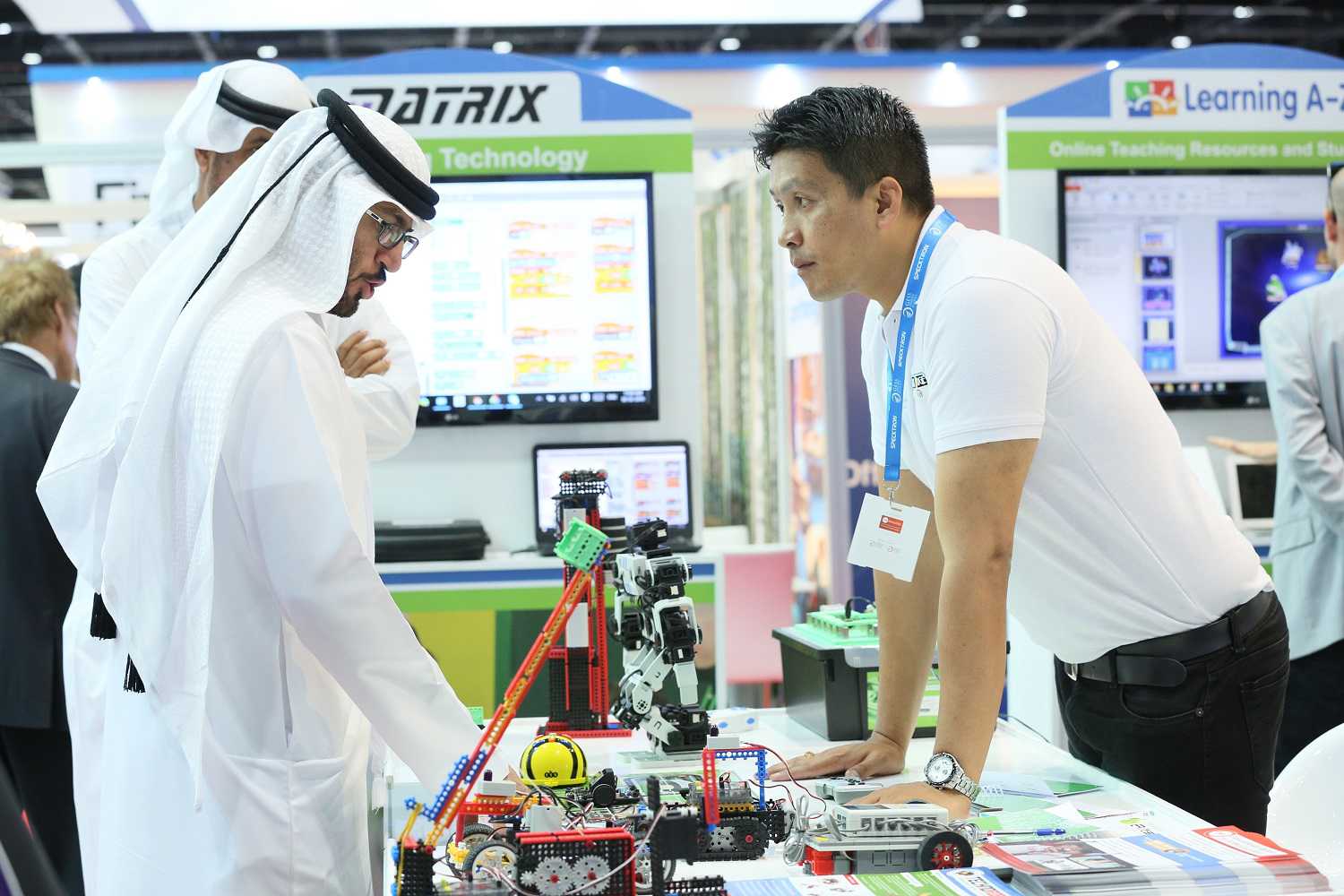 The 10th edition of GESS Dubai begins today at the Dubai World Trade Centre, with over 10,000 education professionals from around the region expected to attend over the course of the three-day event.
Organised by F&E Education, GESS Dubai is held under the patronage of His Highness Sheikh Mohammed bin Rashid Al Maktoum, Vice-President and Prime Minister of the UAE and Ruler of Dubai; and supported by His Excellency Hussein Al Hammadi, Minister of Education, United Arab Emirates.
The biggest education conference and exhibition in the Middle East will host more than 550 companies from all over the world, showcasing the very latest production innovations and solutions for the education market.
Over 130 experts on education, technology as well as leadership management, including renowned speakers on motivation, wellness and happiness are also confirmed to attend to share their insights in more than 200 sessions aimed at improving teacher and student performance and raising the quality of education delivery in schools throughout the region.
"We are privileged to have been a part of the growth of the education sector in the Middle East, helping schools and other type of academic institutions to be progressive and keep in step with changing technology and curriculum advancements," said Matt Thompson, Project Director, F&E Education, organisers of GESS Dubai.
Among the most anticipated workshops include sessions on Computer Science Technologies, Engineering for Kids, Google Apps for Education, as well as building app and creating simple robots from scratch.
NLP presentations and Leadership Workshops from the world's leading experts are also a favourite among teachers because of the practical insights and tips for improving teacher performance and enhancing student learning abilities.
Strong international contingent
Many of this year's exhibiting companies come from different parts of the world, with country pavilions representing suppliers from the U.K., Germany, U.S.A., Korea and China.
The British Educational Suppliers Association (BESA), which today represents more than 400 UK-based education suppliers with combined revenues totalling £2.2 billion, will be accompanying over 70 British companies along with the UK Department for International Trade at the exhibition.
Caroline Wright, Director General of BESA said, "BESA is delighted to be attending GESS 2017 and this year we are excited to celebrate 10 years of the show. BESA and F&E's alliance has made GESS the premier focused, professional event of its kind in the region and whether you are a teacher, government official or from the educational business community, you are sure to receive a warm welcome from our exhibitors and from the BESA information stand."
From Dubai to the world
The Dubai home-grown brand has since ventured beyond the Gulf's borders to expand to emerging education markets in Mexico and Indonesia. This year, the show will launch its 3rd country edition in Turkey, scheduled on October 19 to 21, 2017 in Istanbul.
"Education has been a key pillar of development for many first world nations, and is the key factor for the growth of emerging markets. Our expertise in the education sector and contacts with education stakeholders from all over the world led us to explore the potential of the show to contribute to the advancement of education in key emerging nations to hopefully assist them in their development agendas," continued Thompson.
For 10 years now, GESS Dubai has been the leading platform for leading suppliers of educational products and solutions to showcase their wares, including some of the most cutting-edge innovations that are critical to enhancing the quality of teaching and learning across schools in the Middle East.
GESS Dubai 2017 is being held alongside the Global Education Forum. Entry is free with professional certifications offered to education professionals who will attend CPD-certified sessions. Visitors are encouraged to register online at www.gessdubai.com.
Indian Debating League 2023 Concludes After 6000 Debates Across 450 Schools, at IIT Delhi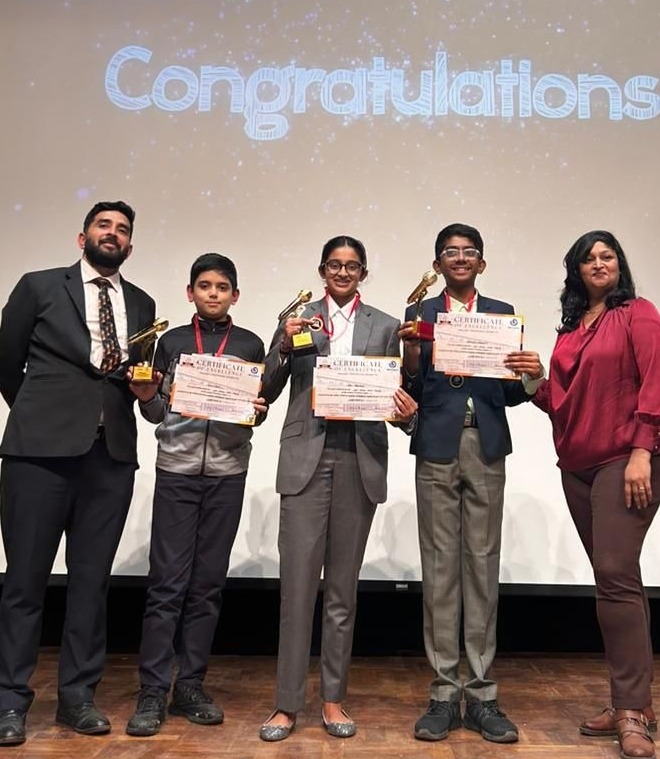 In a thrilling, high-energy competition, the Indian Debating League (IDL) 3.0, which brought together 450 schools across 25 States and Union Territories across the country, successfully concluded its highly anticipated Finale at IIT Delhi today. Team Maharashtra won the coveted title of Indian Debating League in the Middle school category (IDL) 2023- 3rd Edition while Team Haryana stood first in the Junior & Senior school category. This event has not only showcased the remarkable talent of our nation's young debaters but also underscored the importance of exploring our cultural roots across the Eras and reclaiming our heritage. The event promised a dynamic exchange of ideas, with a distinguished panel of Judges from IIT DebSoc. Global Language learning leader, Burlington English and Indian Debating League (IDL) hosted the finals of the Indian Debating League at IIT Delhi.
This year's edition attracted participation from schools from all corners of India, including Vasant Valley, New Delhi; Step by Step, Noida; Strawberry Fields High School, Chandigarh; Dhirubhai Ambani International School, Mumbai; Learning Paths School, Punjab; Jammu Sanskriti School; Kanha Makhan Public School, Vrindavan; Billabong High International, Jabalpur; American International School, Chennai; Woodstock School, Mussoorie; NASR School, Hyderabad and Jayshree Periwal International School, Jaipur.
Amit Baveja, MD, Burlington English India said, "As we conclude the exhilarating journey of the Indian Debating League 3.0 Finals, Burlington English is proud to stand alongside IDL and IIT Delhi in fostering a culture of eloquence, critical thinking, and collaborative learning. As an extension to our commitment towards the New Education Policy 2023 that strongly emphasizes developing oral, written, and digital communication skills, to enable effective expression of ideas and collaboration among students, we align seamlessly with the spirit of this competition. We believe that through platforms like IDL, we are not just shaping skilled debaters but contributing to the development of articulate leaders for tomorrow."
Renowned and celebrated for fostering 21st-century skills in a gamified, engaging format, the Indian Debating League is a unique format modeled on the IPL. Having partnered with Debate Coaches from the top 10 countries on the WSDC Leaderboard, they are keen to put Indian Student Talent on top, tangibility ensuring recognition.
Commending the IDL 3.0 Finale, Rajnish Kumar, co-author of "The Power and Curiosity" and COO, of National e-Governance Division, Digital India Corporation said "Curiosity and the art of debate are two powerful forces that drive intellectual exploration and foster a deeper understanding of the world around us. These interconnected aspects of learning not only stimulate critical thinking but also ignite a passion for knowledge and discovery. When combined with the art of debate, curiosity becomes even more potent. Debates like this can empower individuals to become lifelong learners, critical thinkers, and active participants in shaping a more informed and inclusive society.
Kamal Kashyap, Founder, and CTO of, Indian Debating League said, "In a month the Olympics of Debating will happen at WUDC Vietnam, setting the trend for the hiring of University Coaches at Harvard, Stanford, and Oxford, as well as National Debate Coaches and Judging Paradigm for contemporary themes around the world. Our national Debating Leagues like IDL 3.0, Republic Day Forensics, Frankenstein Sustainability, as well as mentoring the 350+ Adjudicator Landscape for India is the foundation upon which we look forward to leapfrog in building future skills."
The final Event at IIT Delhi was an electrifying display of oratory skills by contestants from 3rd to 12th grades, engaging with the theme The Odyssey of India- Ancient India to AI Led India, rethinking culture and reclaiming our heritage.