CBSE Makes Art-Integrated Projects Compulsory For Academic Session Starting From 2020-21
CBSE clarified that art will be used as a tool for both teaching and learning.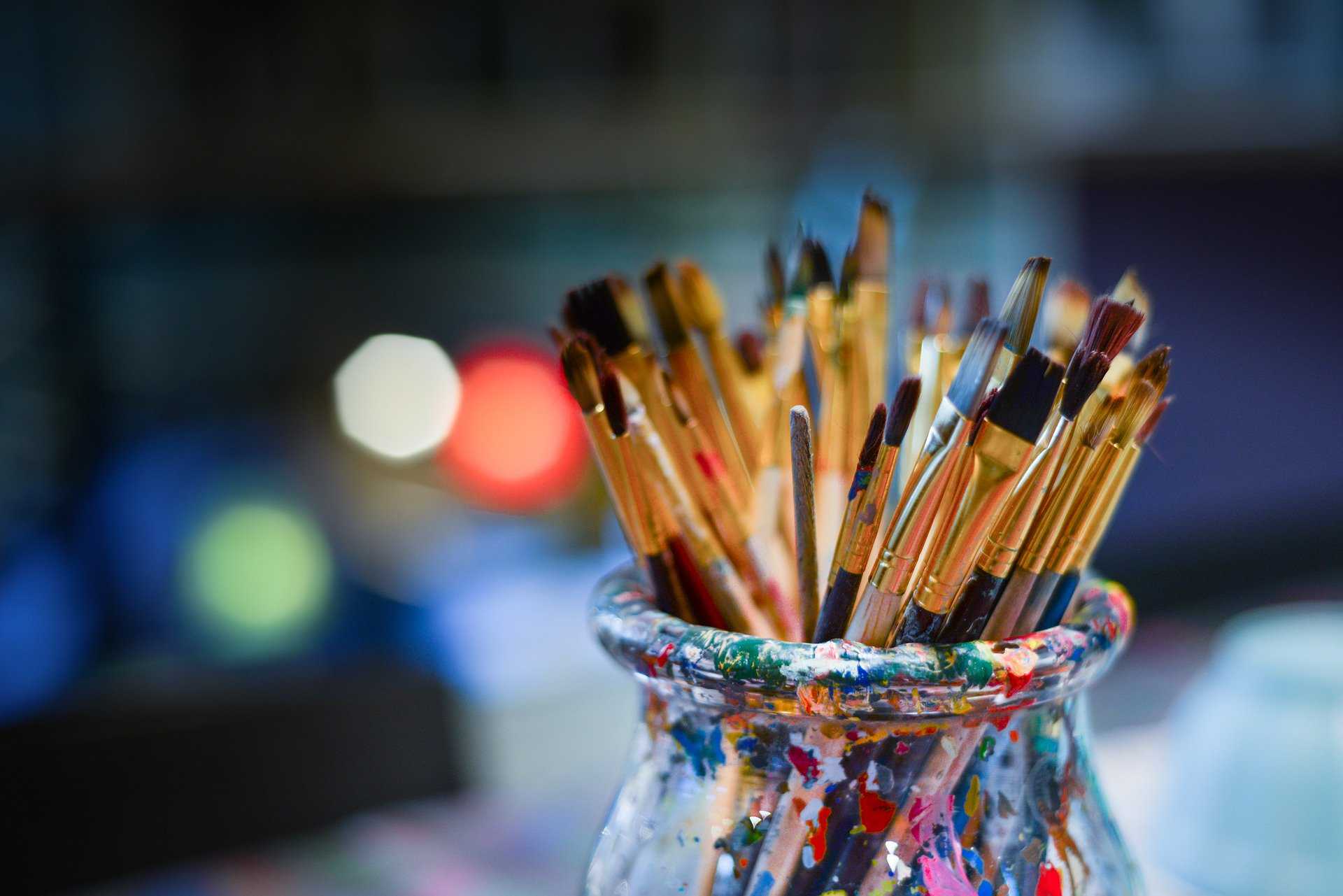 On 14th of May 2020, CBSE circulated a notice stating to make Art-Integrated Learning (AIL) mandatory for classes 1-10 from the upcoming academic session. It clarified that this is not particularly to boost art but to integrate art as a tool in both teaching and learning.
While students from classes 1 to 8 will need to create at least one art-integrated project, not limited to any one subject, in each academic year, students of classes 9 and 10 will need to take up an art-integrated project for every subject. However, art projects will be considered for internal assessment for both.
CBSE in the circular stated, "AIL will help in imbibing the Indian ethos through integration of Indian art and culture in the teaching and learning process at every level. This art-integrated approach will strengthen the linkages between education and culture." The notification added, "All this is done to make students 21st century- ready citizens, by empowering them with the competencies to understand, analyse, evaluate, interpret and innovate various real life situations that they require to face in the world outside the classrooms or an environment beyond their schools and homes.".
CBSE board has prepared a portal for schools to report the implementation of Art-Education (AE) and AIL. It has also suggested a few activities in an annexure that can be integrated in different subjects to aid learning. It has cleared that one art-form can be used for many subjects rather than restricting for one. For example, what helps Agriculture, can also help in learning Mathematics and Science subjects.
Here are a few guidelines set by CBSE for AIL:
1. The projects need to be trans-disciplinary for classes 1 to 8 and class 9 and 10 students indulge in subject enrichment activity.
2. Students need to integrate diverse Indian art and culture into at least one of its projects. This comes in effect as the board wants the students to be aware of the diverse art forms in India. Teachers will need to facilitate the usage of these forms in projects.
3. For students of classes 1 to 10, it is mandatory to integrate the art form of the Indian state and territory in at least one project. For example, Delhi CBSE students will need to integrate the art form of Sikkim. You can find details on pairings on CBSE's official website.
4. Subject and art teachers need to plan and discuss the projects in advance at the beginning of the academic session so that students can be given proper guidance to undertake various projects.
5. Teachers and students need to explore as much to come up with new topics. They need to research topics that have not been explored to give students hands-on experience.
6. All the art-integrated projects need to be taken up and executed in an eco-friendly manner. They are advised to use available local resources, so that there is less wastage and there is no financial burden on parents or guardians.
7. The projects should be done by CBSE students in groups of 4-5 students.
8. It is advised to keep the projects simple and should be relevant and age-appropriate.
9. Teachers and students together can decide the criteria for assessment while planning the projects. Students must be informed about the criteria decided for assessment along with maximum marks before commencement of work on the art integrated project.
10. The AIL shall also be an integral part of assessing the CBSE student's participation in art-related activities and attainment of learning outcomes for the subject/s. The marks awarded for these projects, as part of subject-enrichment activities of class 10, will be collected by CBSE at the time of uploading marks of internal assessment.
What do you think of this step by CBSE? Share your thoughts with us.
Sarala Birla Gyan Jyoti honoured with prestigious 'Climate Action Project School of Excellence' Award
Only 250 schools globally were recognized because of their intense work on climate education in a whole-school approach. The recognition was awarded by Cartoon Network Climate Champions and Climate Action Project.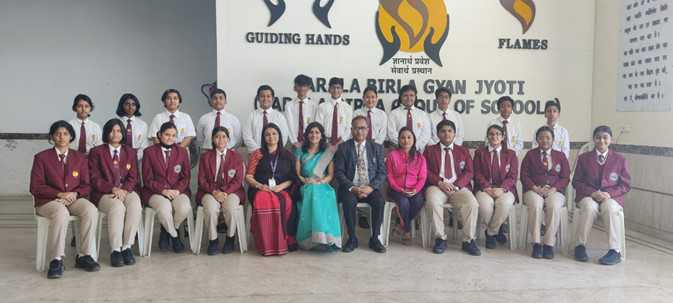 Sarala Birla Gyan Jyoti in Guwahati, India, was awarded the Climate Action Project School of Excellence. Only 250 schools globally were recognized because of their intense work on climate education in a whole-school approach. The recognition was awarded by Cartoon Network Climate Champions and Climate Action Project.
Cartoon Network Climate Champions is a climate change awareness initiative that sets out to inspire kids to take on daily challenges that collectively can make a big difference to the health of our planet. It has been developed in collaboration with WWF, a world-renowned environmental organization.
Climate Action Project is a free, global education project that was launched by Take Action Global, an education non-profit based in the USA, involving 2,700,000 teachers and students across 146 countries. The project aims to help students learn about the climate crisis in authentic ways and disseminate solutions online. The recognized schools submitted their work for the past year and met extensive criteria, including a school-wide commitment to climate education and student solutions.
Sarala Birla Gyan Jyoti has participated in global projects RiseUp4SDGs (India), Let's Be Human, Be One (Serbia), LeapEd Global Learning – Climate Change (Malaysia), the 17 Sustainable Development Goals competitions, implementing the three R's schoolwide and planting gardens in the community, at home and school. Students committed to training to become active Global SDG Ambassadors to raise awareness during virtual Student Hubs with 21 other countries. Students also actively collaborated with students in Brazil, Croatia, South Africa, Sweden and the UK in task-based projects. Currently, all Climate Change projects are student-led.
The selected 250 Climate Action Project Schools of Excellence were announced on 4 November 2021, during Climate Action Day, an annual online live event attended by 250,000 people globally. The event speakers included HRM Prince William, President James Alix Michel, Seychelles, Rick Davis, NASA, Matt Larsen-Daw, WWF, HRM Princess Esmeralda, Belgium, Juan Pablo Celis Garcia, UN Environment Programme, and other world leaders and climate scientists.
The winners were announced by Dan Russell, the voice actor behind several characters in Cartoon Network global hit series The Amazing World of Gumball, and Nandi Bushell, an 11-year-old musician, an influencer, and passionate climate advocate.
Statement by HRM Prince William "We need youth's creativity to repair our planet. We need students to invent and to innovate – to think beyond where we are now and to be optimistic about our future."
Statement by Koen Timmers, Climate Action Project: "Young people have the capacity to do more than learning about climate change. They all can come up with solutions, take small actions, and inspire others to change their lifestyles."
Statement by Dr. Jennifer Williams, Climate Action Project: "Our community of educators has come together in support of climate education for all. We are committed to ensuring students have access to information, ideas, and opportunities to take action for the planet, and, today, these Schools of Excellence are leading the way for the entire world."
Statement by Dr. Diganta Halder, Principal Sarala Birla Gyan Jyoti: "Stopping Climate Change has become a critical issue that needs to be addressed by every human being, but even more importantly in our schools. Students should be aware of Climate Action and the importance of achieving the goals set by the United Nations for peace and prosperity for all by 2030 and to become leaders of impact in the future."