Chetpet school students measure earth's circumference at event organised by SPACE
Students from Chetpet schools congregated at the MCC higher secondary school for astronomy based event – Summer Solstice where they participated in an experiment to measure the earth's circumference. Students from Vidya Mandir School recorded 99.8% accurate values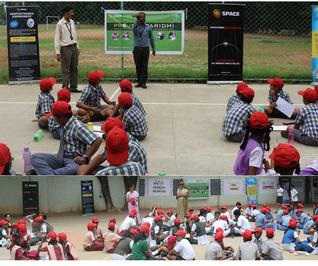 Numerous education based businesses are focussing on improving the learning experience of children by either supplementing current lessons or providing learning that is beyond textbooks. Students from Chetpet experienced the later when they assembled at MCC Higher Secondary School for an astronomy-based event, Summer Solstice organised by SPACE Technology and Education.
The event was part of 'Project Paridhi,' where field experiments were performed to measure the circumference of the earth. Students of MCC Hr. Sec. School, MCC Matriculation, Sir Mutha School, Lady Andal Venkata Subba Rao, Madras Seva Sadan Girls Hr. Sec, Karthikeyan Matric and Vadapalani Matriculation H.S.S from Vadapalani participated in the experiment.
Speaking at the event, S. Venkata Narayanan, South Zonal business manager, SPACE technology and education said, "We are providing services and products in the area of astronomy and space sciences to schools, colleges and various other institutions."
The event was great appreciated by the students as it provided them an out of the box experience and connected them with the real world through the experiment. The team from P.S. School and Vidya Mandir School recorded 99.8% accurate values while the team from MCC and Vadapalani Matriculation School recorded 99.2% accurate values.
Sabarika Mani, a class IX student of PS School, who won the event, couldn't contain her joy and spoke on the benefit of participating in such events, "Project Paridhi provides a platform for students to think beyond books. It has inspired me to develop great interest in astronomy."
T. Juno, physics teacher from Vidya Mandir Senior Secondary School felt that such events were necessary to provide a working experience of science and allied subjects to the students. He said, "Measuring the circumference of the earth — an impossible task was made possible with just the measurement of the length of shadows."
Gender Inclusive Holistic Education in NEP
The NEP focuses on 'Equitable and Inclusive Education' which reverberates the idea that no child should be left behind in terms of educational opportunity because of their background and socio-cultural identities.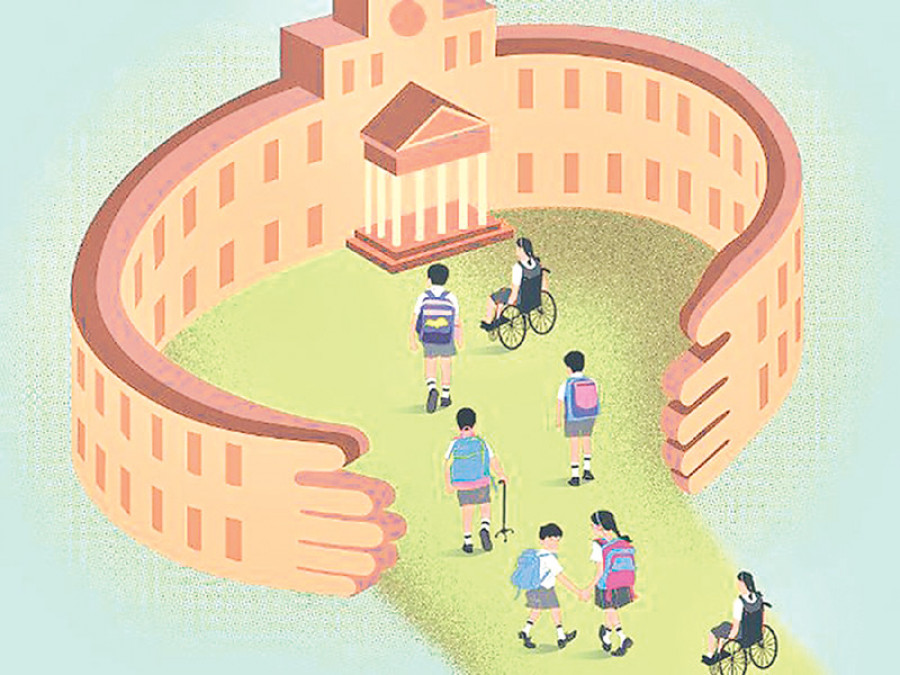 The National Education Policy 2020 envisages an inclusive and structural change in the educational system. It focuses on 'Equitable and Inclusive Education' which reverberates the idea that no child should be left behind in terms of educational opportunity because of their background and socio-cultural identities. It has taken into account the concerns of the Socio-Economically Disadvantaged Groups (SEDGs) which includes female and transgender individuals, Scheduled Castes, Scheduled Tribes, OBCs, minorities, and other categories. This policy aims at bridging the social category gaps in access, participation, and learning outcomes in school education.
The National Council of Educational Research and Training (NCERT) is implementing the Adolescence Education Programme (AEP) as part of the National Population Education Project (NPEP). One of the learning outcomes of AEP is to make the learners aware of the concerns of adolescence, i.e. process of growing up during adolescence & HIV/AIDS, and to inculcate in them a positive attitude regarding these concerns.
Further, the aspects related to gender-inclusive holistic education are covered through age-appropriate integration in different textual materials in the school curriculum, as well as in training and resource materials on the Health and Wellness of School Going Children, especially under the aegis of the School Health Programme under Ayushman Bharat.
As per UDISE+ 2019-20, a total of 61214 transgender children are enrolled in schools, of which 5813 and 4798 transgender children are enrolled in Class 10 and Class 12 respectively.
Department of School Education and Literacy (DoSEL), Ministry of Education is implementing Samagra Shiksha which is an overarching programme for the school education sector extending from pre-school to class XII and aims to ensure inclusive and equitable quality education at all levels of school education. Samagra Shiksha reaches out to girls, and children belonging to SC, ST, Minority communities, and transgender.
Further, National Education Policy (NEP) 2020 also identifies transgender children as Socio-Economically Disadvantaged Groups (SEDGs) and provides for equitable quality education, inter-alia, for all such students. This includes provisions for assisting transgender children in gaining access to education, and support for community-based interventions that address local context-specific barriers to transgender children's access to and participation in education, thereby aiming to eliminate any remaining disparity in access to education (including vocational education) for children from any gender or other SEDGs.
Additionally, under NISHTHA (National Initiative for School Heads' and Teachers' Holistic Advancement), a nationwide integrated teacher training program for teachers under Samagra Shiksha, teachers are trained on the relevance of Gender Dimensions in the Teaching and Learning Process which helps teachers to use and adapt learning activities that foster gender sensitive classroom environment.