Classic inspirational poems guaranteed to enliven the soul
Here is a selection of truly inspirational poems, which have stood the test of time with their wealth of beauty and meaning…A lesson in life that we can learn from, and help teach those in need along the way.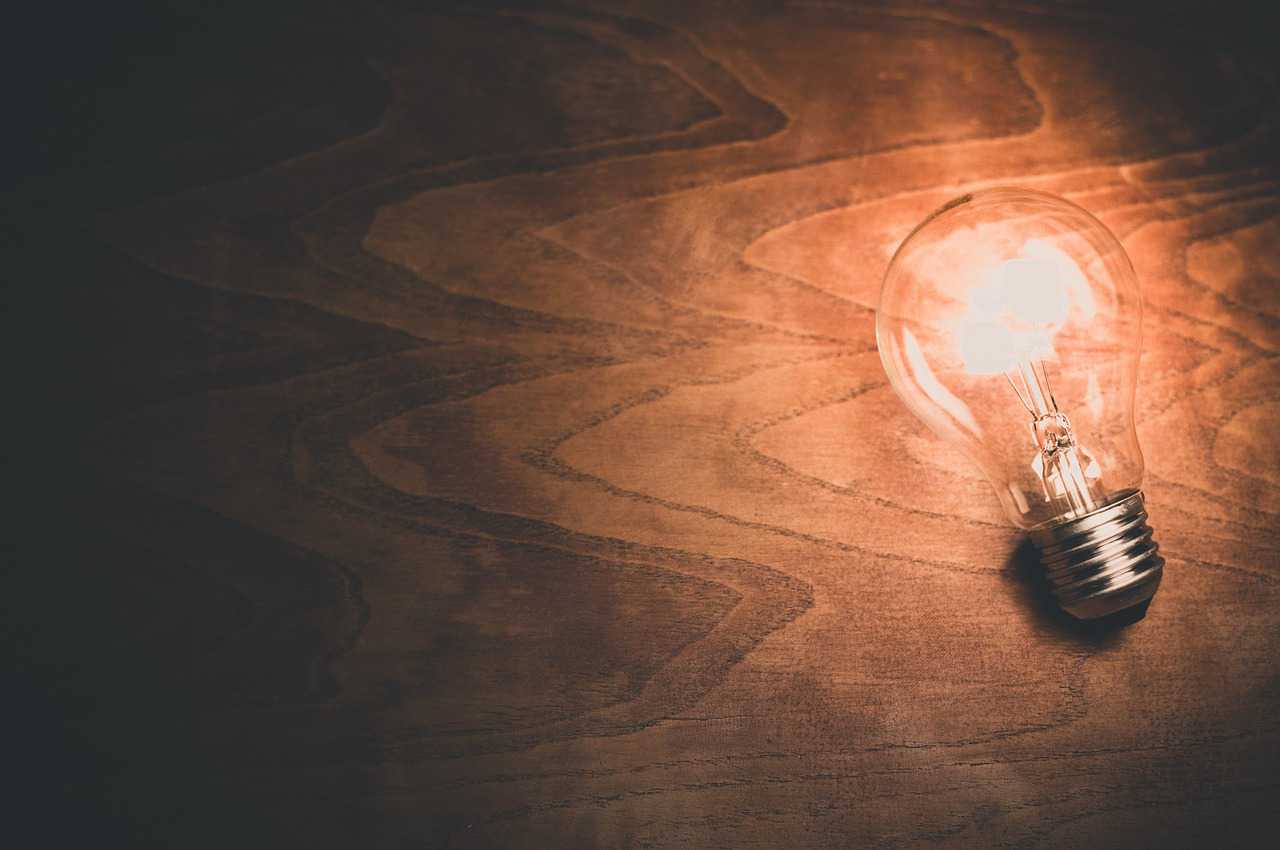 Poetry is not just rhymes strung together, it is a symphony of words that have deep meaning, endowed with the power to inspire minds and change lives. Poems are for everyone – man, woman, child, student, teacher, as long as you can find resonance with them. It is said that the pen is mightier than the sword, but the words written are the mightiest of them all. Here is a selection of truly inspirational poems, which have stood the test of time with their wealth of beauty and meaning…A lesson in life that we can learn from, and help teach those in need along the way.
If
By Rudyard Kipling
If you can keep your head when all about you
   Are losing theirs and blaming it on you;
If you can trust yourself when all men doubt you,
   But make allowance for their doubting too;
If you can wait and not be tired by waiting,
   Or, being lied about, don't deal in lies,
Or, being hated, don't give way to hating,
   And yet don't look too good, nor talk too wise;

If you can dream—and not make dreams your master;
   If you can think—and not make thoughts your aim;
If you can meet with triumph and disaster
   And treat those two impostors just the same;
If you can bear to hear the truth you've spoken
   Twisted by knaves to make a trap for fools,
Or watch the things you gave your life to broken,
   And stoop and build 'em up with wornout tools;

If you can make one heap of all your winnings
   And risk it on one turn of pitch-and-toss,
And lose, and start again at your beginnings
   And never breathe a word about your loss;
If you can force your heart and nerve and sinew
   To serve your turn long after they are gone,
And so hold on when there is nothing in you
   Except the Will which says to them: "Hold on";

If you can talk with crowds and keep your virtue,
   Or walk with kings—nor lose the common touch;
If neither foes nor loving friends can hurt you;
   If all men count with you, but none too much;
If you can fill the unforgiving minute
With sixty seconds' worth of distance run—
   Yours is the Earth and everything that's in it,
And—which is more—you'll be a Man, my son!
Message:
The poem talks about how man must be humble, patient, rational, truthful, dependable, and persevering. Man must have faith in himself when all others doubt him. When what he says is misconstrued, he must be able to stand strong and deal with it. Kipling says that the true measure of a man is his humility and stoicism.
Still I Rise
By Maya Angelou
You may write me down in history
With your bitter, twisted lies,
You may trod me in the very dirt
But still, like dust, I'll rise.

Does my sassiness upset you?
Why are you beset with gloom?
'Cause I walk like I've got oil wells
Pumping in my living room.

Just like moons and like suns,
With the certainty of tides,
Just like hopes springing high,
Still I'll rise.

Did you want to see me broken?
Bowed head and lowered eyes?
Shoulders falling down like teardrops,
Weakened by my soulful cries?

Does my haughtiness offend you?
Don't you take it awful hard
'Cause I laugh like I've got gold mines
Diggin' in my own backyard.

You may shoot me with your words,
You may cut me with your eyes,
You may kill me with your hatefulness,
But still, like air, I'll rise.

Does my sexiness upset you?
Does it come as a surprise
That I dance like I've got diamonds
At the meeting of my thighs?

Out of the huts of history's shame
I rise
Up from a past that's rooted in pain
I rise
I'm a black ocean, leaping and wide,
Welling and swelling I bear in the tide.

Leaving behind nights of terror and fear
I rise
Into a daybreak that's wondrously clear
I rise
Bringing the gifts that my ancestors gave,
I am the dream and the hope of the slave.
I rise
I rise
I rise.
Message:
A powerful and empowering poem about struggles faced and how to overcome them. It sends out a message to all those who face hardship, telling them that, no matter what the circumstances, always have hope and cling on to it.
Heart of A Teacher
By Paula J. Fox
The child arrives like a mystery box…

with puzzle pieces inside

some of the pieces are broken or missing…

and others just seem to hide
But the HEART of a teacher can sort them out…

and help the child to see

the potential for greatness he has within…

a picture of what he can be
Her goal isn't just to teach knowledge…

by filling the box with more parts

it's putting the pieces together…

to create a work of art.
The process is painfully slow at times…

some need more help than others

each child is a work in progress…

with assorted shapes and colors
First she creates a classroom…

where the child can feel safe in school

where he never feels threatened or afraid to try…

and kindness is always the rule
She knows that a child can achieve

much more when he feels secure inside

when he's valued and loved…and believes in himself …

and he has a sense of pride
She models and teaches good character…

and respect for one another

how to focus on strengths…not weaknesses

and how to encourage each other
She gives the child the freedom he needs…

to make choices on his own

so he learns to become more responsible…

and is able to stand alone
He's taught to be strong and think for himself…

as his soul and spirit heal

and the puzzle that's taking shape inside…

has a much more positive feel
The child discovers the joy that comes…

from learning something new…

and his vision grows as he begins

to see all the things he can do
A picture is formed as more pieces fit…

an image of the child within

with greater strength and confidence…

and a belief that he can win!
All because a hero was there…

in the HEART of a teacher who cared

enabling the child to become much more…

than he ever imagined…or dared
A teacher with a HEART for her children…

knows what teaching is all about

she may not have all the answers…

but on this…she has no doubt
When asked which subjects she loved to teach,

she answered this way and smiled…

"It's not the subjects that matter…
It's all about teaching the CHILD."
Message:
A beautiful poem that talks about the very core of what a teacher really is; how through love and care she helps her students shine. By being patient, as each child is different where some of them might be slow and others need more help, she builds their confidence. She keeps them safe, focuses on their strengths and not their weaknesses, encourages them and gives them their space to become strong and responsible human beings.
Invictus
By William Ernest Henley
Out of the night that covers me,
Black as the pit from pole to pole,
I thank whatever gods may be
For my unconquerable soul.
It matters not how strait the gate,
How charged with punishments the scroll,
I am the master of my fate,
I am the captain of my soul.
Message:
The poet explains that life has its ups and downs and that one must be strong-willed and stay unconquered. Even though we feel that there is no hope and face many hurdles, we must not give up; we must stay strong, keep our chin up and do whatever it takes to overcome it. We must keep faith so that nothing can shatter us and we can face anything that is put in front of us. The poet says that the world is a dark place but he thanks God as our souls cannot be ruled by anyone and is independent, just like our thoughts.
A Character
By William Wordsworth
I marvel how Nature could ever find space
For so many strange contrasts in one human face:
There's thought and no thought, and there's paleness and bloom
And bustle and sluggishness, pleasure and gloom.
There's weakness, and strength both redundant and vain;
Such strength as, if ever affliction and pain
Could pierce through a temper that's soft to disease,
Would be rational peace–a philosopher's ease.
Message:
The poet describes society and the character of the human race. He talks about the contrasts in human faces, their different moods and personalities. The poem relates to the yin and yang, the good and the bad and how they must all co-exist on this earth. He says that humans are both flawed and beautiful and sometimes flaws add to the beauty. He writes about strengths and weaknesses, how they are opposites, how sometimes too much of strength can destroy things and sometimes there is greater strength in restraint. Life must have a balance of everything. We must not only look for or experience the good; we must go through hardship which helps us learn and that is the beauty of life.
Mending Wall
By Robert Frost
Something there is that doesn't love a wall,
That sends the frozen-ground-swell under it
And spills the upper boulders in the sun,
And makes gaps even two can pass abreast.
Let my neighbour know beyond the hill;
And on a day we meet to walk the line
And set the wall between us once again.
We keep the wall between us as we go.
Message:
There are two views to this poem; that of the narrator and his neighbour. This poem is a representation of what today's society is all about. It reflects the fact that man-made barriers (the wall) exist between men, groups, and nations based on discrimination of race, caste, creed, gender and religion. The neighbour's opinion is that it is good to have these walls as it sets limits and rights of each individual. The wall also represents building goodwill and trust between people.
This article was originally published in the Anniversary (August 2017) issue of ScooNews magazine. Subscribe to ScooNews Magazine today to have more such stories delivered to your desk every month.
Teacher Warriors 2022: AROH Foundation striving for Women Empowerment
This is the story of Neelam Gupta, founder of AROH foundation, responsible for positively impacting more than 5 lakh women of India.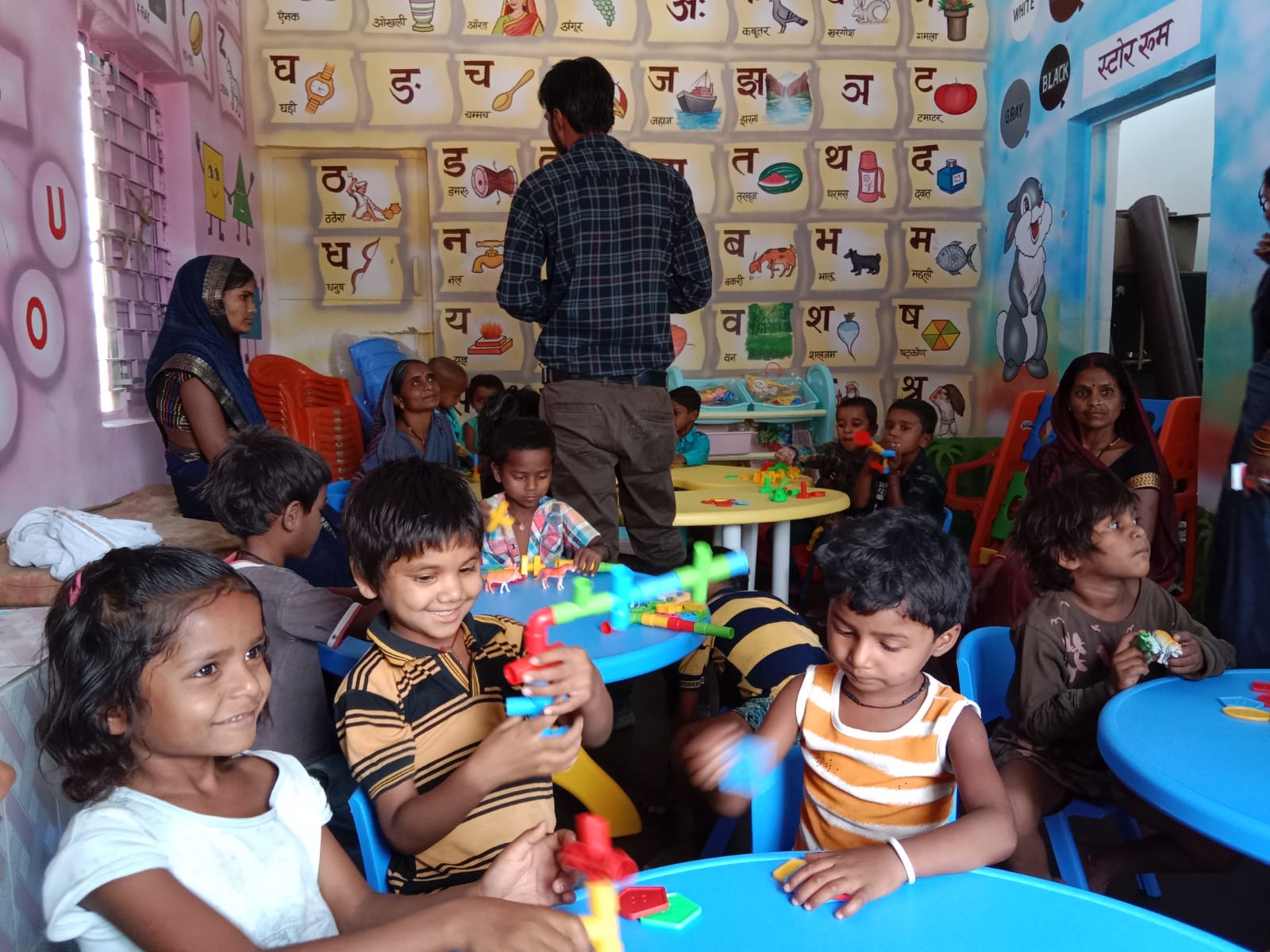 A strong-willed woman stepped out to improve the lives of the underprivileged women in India. On her way, she encountered many challenges. If breaking through the narrow-minded mentality was not enough, she battled through a pandemic too. The hiccups only caused enough turbulence for her and the team; they overcame the hurdle with resilience. This is the story of Neelam Gupta, founder of AROH foundation responsible for positively impacting more than 5 lakh women in over 18 states of India.
Neelam and her foundation have been closely working with the Government of India and implementing many projects in the sector of Health & Sanitation, Education & School Infra Development, Holistic Rural Development Programs, Water & Natural Resource Management, Skill Development and Livelihood Generation projects. A great emphasis is laid on the empowerment of women and is a cross-cutting agenda within all its interventions.
Every woman associated with the NGO shares the vision of Neelam Gupta, who always saw herself as an entrepreneur. "I always wanted to become a social entrepreneur only. It was my dream to serve back to my people," she said. "But to be self-sufficient and economically confident before venturing into this nonprofit venture, I started a printing and design venture to have sufficient funds for initial investments. I continued with this stop-over arrangement for around a decade and, finally, within the advent of the new millennium in 2001, I founded AROH Foundation in Delhi. Looking back, the journey of 20 years has been nothing but rewarding," she added.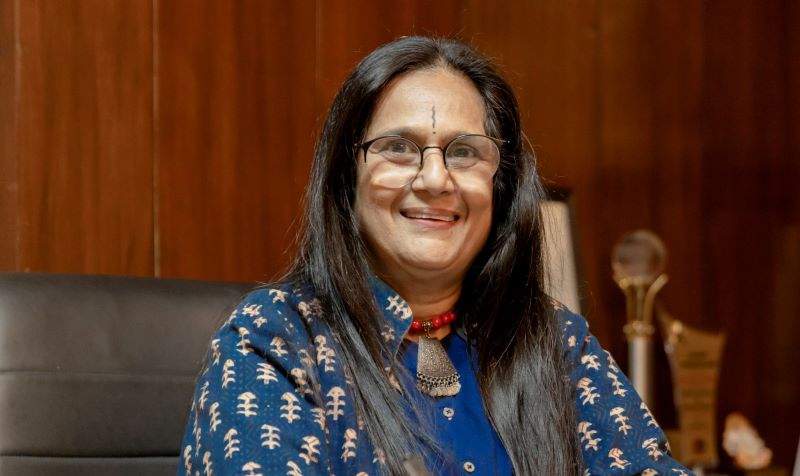 Challenges along the way
"It is our work that keeps each one of us motivated. The smiles, the blessings and the words of heartfelt appreciation by each and every beneficiary of ours pump adrenaline in us and I guess that's why we are here in the education sector in the first place," Neelam said when asked about how she kept herself and the staff motivated during the pandemic.
The covid-19 pandemic has had a major impact on women's jobs and livelihoods. In a 2021 report by The Humanitarian Policy Group (HPG), it was noted that women's jobs were 1.8 times more vulnerable than men's globally, accounting for some 54% of overall job losses. Therefore, the urgency to work towards addressing this detrimental impact only increased. The lockdown during the pandemic was a challenge for the organisation and Neelam.
"COVID came as a test for AROH and its development process. The lockdown forced a stop on the development work in the field, it also hampered the funding of the organization to an extent," she said. Many of the unprepared and unequipped staff had to suffer during the digital shift of the work, and several opted out of work because of the unmanageable conditions. "The disease not only took a toll on everyone's health, subsequent economic crisis and psychological stress were also evidently impacting," she added.
During the pandemic, domestic violence observed a rise. The country was already struggling with the declining participation of women in the labour force, standing at a distressing 21 per cent, according to a study conducted on Covid-19 and the increase of domestic violence against women. The prevalence of domestic violence in India has always been troublesome, and unfortunately, it worsened at an alarming rate due to the strict indoor confinement. Some even referred to this hike as a 'hidden epidemic.'
"Our women beneficiaries were overburdened with household work during covid, with all sources of support coming to a halt. Since men were out of jobs, the cases of domestic abuse increased noticeably among families. Women were forced to move back to their home town or were stuck on the road during the commute for days. They struggled for food, and water and no safety measures were in place to protect them from the deadly disease," Neelam said. "The men were left struggling to find daily-wage jobs, some could not even manage a single meal. Stress was reflected in every member of the family. The children were lacking behind in their studies. With schools shut down, the promised meals couldn't reach them; causing hunger, malnutrition, increase vulnerability towards the disease, lack of shelter and psychological depression", she added.
Women's organisations played a vital role in the upliftment of those affected by the pandemic in any way. This NGO was also one of them. The foundation has been able to reach out to the most vulnerable sections of the society for women, such as in Naxalite areas, tribal communities of Chhattisgarh, terrains of Meghalaya, and amidst the challenging demographics of Uttar Pradesh, Bihar, Maharashtra, Uttrakhand, Bengal etc. "We used the time of lockdown to create extensive awareness, develop online fund-raising platforms, and conduct online counselling and support centres to fight fund crunch. As always, AROH acted as an extended wing of government in relief work. AROH joined hands with district administration, state government and health departments from every possible capacity," she said.
AROH has always been hailed for its technology-driven planning, implementation and reporting methodology, which eventually helped them to get through the implications of COVID-19. Many employees were facilitated to be trained in the necessary skills to adopt the digital mode of working. Others were helped with pre-used digital gadget support to continue access to the services. "All these measures have helped us increase our reach and footprints while covering many virtual beneficiaries through online media, social media and our support platforms," she added.
Innovative method of teaching
"AROH has been a part of the most critical foundational years of learning for a child for almost 12 years. Launched in 2009, our flagship project Padho aur Badho (PAB), focused on enhancing learning outcomes and retention of children in schools with a unique Post Based Learning Curriculum, which was easy to grasp and stayed longer in children's memory. PAB model was a hot cake among Corporate Social Responsibility (CSR) stakeholders and was funded by leading CSR funders like GAIL, RECL, AICL etc. This benefited more than 10,000 children to improvise their learning outcomes through our trained educators," she explained. "But with the advent of RTE, PAB was improvised and rebranded as RISE, which hails for catering to the holistic growth of a child while focusing on enhancing their learning outcomes through uniquely developed Blended Learning Modules (BLMs). These BLMs were developed by experts, who co-related day-to-day activities and posts with NCERT curriculum and drafted comprehensive, coherent modules which enabled teaching and learning through both online and offline mode," she added.
Blended Learning Modules increased engagement towards RISE. Neelam said, "by far RISE proudly claims to improvise learning outcomes in the lives of over 5000 children in urban slums. Similarly, emphasis is laid on developing age-appropriate skill-based curricula, which integrates socio-emotional learning and universal values."
"In an attempt to improve the capacity of teachers, AROH has installed SMART classes in more than 200 schools in rural setups. Digital Libraries have been set up and more than 500 Aanganwadis were provided infrastructural support. All these interventions have been possible due to user-friendly interfaces, which delivered the curriculum through audio-video mode. Taking these tiny but buoyant steps together, AROH has been able to benefit more than 50,000 children so far in urban slums and rural setups," she added.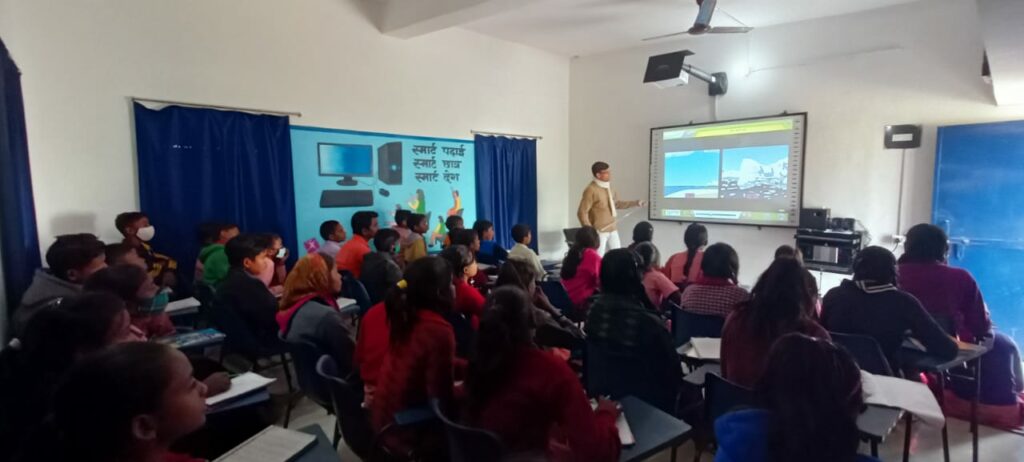 Views on NEP 2020
The National Education Policy of India 2020, as approved by the Union Cabinet of India on 29 July 2020, outlined the vision of the new education system of India. The new policy has been getting the attention of both critics as well as supporters. "NEP, perhaps, arrived a little too late but is still in place. Skill-based education and holistic, digital learning is the need of the hour and NEP speaks at large about it," Neelam said. "It does have few implementational gaps but the new policy has given a 360-degree view on the problem of dropouts in schools by addressing issues of infrastructures, participation of students and the delivery of quality education. Overall, the policy is a game changer and with careful implementation of the ideas, it can transform school education in India," she added.
Pat on the back
AROH and Neelam work tirelessly to empower women by providing skills that make them industry-ready, along with necessary entrepreneurial skills. The aim is to prepare them for opportunities in the business sector. The lessons also include traditional skills, and farm and non-farm-based activities focused on enhancing their livelihood. The foundation incorporates women-friendly policies and practices that are followed all through the programmes – from mobilisation to counselling, training and placement. There are women counsellors also; with placement focused on gender-sensitive employers, who have safe and secure systems, and have the provision of safe accommodation for women. About 33 per cent placement guarantee and reserved quota for women beneficiaries have proved to be an effective tool for women's economic empowerment.
The women are trained in many areas of the workforce, such as computer applications, retail, hospitality, sewing machine operators, nursing assistant, Industrial electricians, etc., after which they are placed in suitable jobs. When asked about the top achievements for Neelam, she said, "at present, I can say, being proactive and switching to online mode of teaching-learning, our remedial education project has been able to continue education for 1000 kids during and after COVID."
"More than 5000 children were assisted with holistic development, and we helped in enhancing learning outcomes for over 1000 children. Facilitating safe drinking water and sanitation, upgrading infrastructure, installing laboratories, libraries and SMART learning in 500 government schools and benefiting more than 50,000 students while up-skilling more than 500 staff members, has been our biggest achievements as educators. This also led to improvement in attendance and student retention, with healthy children and empowered school staff around us, which itself is a sustainable change," she added.
Call for action
Neelam has a vision for the children associated with the foundation. Every child should be empowered with the right information, knowledge and skills to survive and thrive in the global competition in the later stages of life. "We are building our knowledge and human resource credit, on which we are betting for being a trillion-dollar economy," she said.
"Perseverance is the key. Do not lose hope or stop trying. Children often do not respond in our decided time frames but they need you. And please be relevant in your skills as per time and need. Upgrade and restart whenever needed," she said, sending a message to educators following the same path as her.
Neelam started AROH with a simple thought that she lives by till today, after completing 20 years in the field of education and empowerment. She said, "the value of human dignity, equality and equity cannot be understated. Human life is born not merely to survive but to thrive! Empowering people is the key to their progress and prosperity."
AROH Foundation has a crowdfunding link through which anyone can extend support and contribute. One could also help in sharing new skills, contacts, information or resources with the team that could be beneficial in their endeavours. One could also fund a child's education, become a mentor to them, or spare a little time to be a friend to them. We urge the readers to visit their website and reach out to the members to contribute and engage in this cause for change.