Coaching and tuitions killing creativity and building pressure
The shadow education system of coaching and tuitions is causing student suicides, killing their creativity, building pressure on students, leaving them guilt ridden in case of rejection.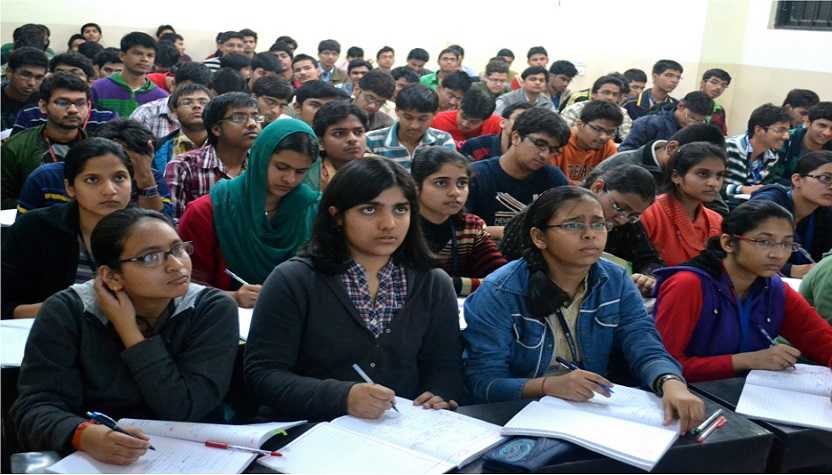 Every year millions of students are asked to follow the blind practice of attending tuitions, but to find a better future, students have to face a bitter present. According to the National Sample Survey Organisation, around 7.1 crore Indian students attend some form of private coaching and 10 to 11 per cent of a family's budget is eaten up by such tuitions. The private coaching industry is bigger than $ 40 billion, which is about the state GDP of Odisha.
And Kota stands as the leader of this huge yet shadow education system. The $ 45-million dollar coaching industry in the city has led to the suicide of 57 young people in the last 5 years with seven students just this year.
According to a research, coaching in a Kota centre could well begin when the child is 13 years old. The child, thus, would never attend a regular school with playgrounds, or read poems in a class, or be around caring teachers who aim at his/her holistic development. She/He will only focus on attending IIT/medical college preparation classes. Coaching institutes are a well paved way for killing creativity in a child even before it blooms.
Where India's average per capita annual income stands at about Rs 86,000, the two-year cost (including tuition and living expenses) for parents could be around Rs 6 lakh. With parents spending such huge amounts on their children, some of them include who cannot afford the amount yet take loans, students are put under tremendous pressure to study or else the money spent would be a waste; acceptance rates as low as 0.005 per cent (for IITs) leaves the unsuccessful students dejected and guilt-ridden — a huge emotional and psychological cost.
At this point, we need to ask ourselves a few questions like – is there a benefit which justifies this enormous cost? Does coaching add value to human capital, or is it merely a signalling device? If it adds value then the governments must encourage them. But if it's the latter, alternative means of signalling must be developed given the horrifying social cost that the ill practice brings with it.
Pratham conducted a two-year randomised control trial which indicated that private tutoring in school (grade 3 or 4) did benefit students in mastering basic skills. Yet there is no systematic evidence which reveals that coaching for entrance examinations to colleges leads to any significant increase in productivity. With a high number of applicants in India, every year many such applicants are brutally cast aside.
A World Bank publication (Dang and Rogers, 2008) theoretically explained that coaching institutions are not likely to add value to human capital and are only meant for signalling, which is what entrance tests measure; tuitions or coaching, therefore, aren't likely to increase students' human capital any more than self-practice does. Signalling efforts, in fact, come at the price of human capital — in Kota, formal education for the IIT/medical college aspirant is offered in dummy schools which lack all – round education.
Countries have varying policy responses to private coaching: It is banned in Korea, Myanmar, Cambodia, regulated in Hong Kong, Korea, Vietnam, Ukraine, ignored in Nigeria, Sri Lanka, UK, Canada, or encouraged in Singapore, South Africa, Tanzania. Banning failed either due to weak implementation (Myanmar, Cambodia) or because of powerful interest groups (Korea). Banning doesn't make sense in India too. At one place where banning doesn't make sense in India, the usefulness of regulation becomes weak as India has frail enforcement infrastructure and a highly inflexible demand for coaching.
To get rid of this evil system, alternative signalling mechanisms must be explored and considered. Many elite universities around the globe often select students on the basis of their overall intelligence and performance in schools. For many universities, exams don't determine their selection and might act as a process to eliminate non-serious applicants. Selection occurs through a meticulous process of considering several factors like grades, recommendations, interviews, motivation, extra-curricular activities, etc. This involves students to attend regular schools engaging with peers, history, art, poetry, science, mathematics, debating and basketball. If such alternative systems are considered, there is little that coaching institutions can do to terminate creativity of children. The other option is for coaching instituted to turn themselves into good schools, which reminds us that we do need more good schools.
Let's not hand our generations into the pitfall of death, they deserve to breathe under the sun, play with water and groom as a healthy human being.
Image used for representational purpose only
28th edition of CBSE Sahodaya Schools Conference begins at Vadodara
The 28th National Annual Conference of Sahodaya School Complexes on the theme of Education 4.0-Reinventing
Education 2030 and beyond begins.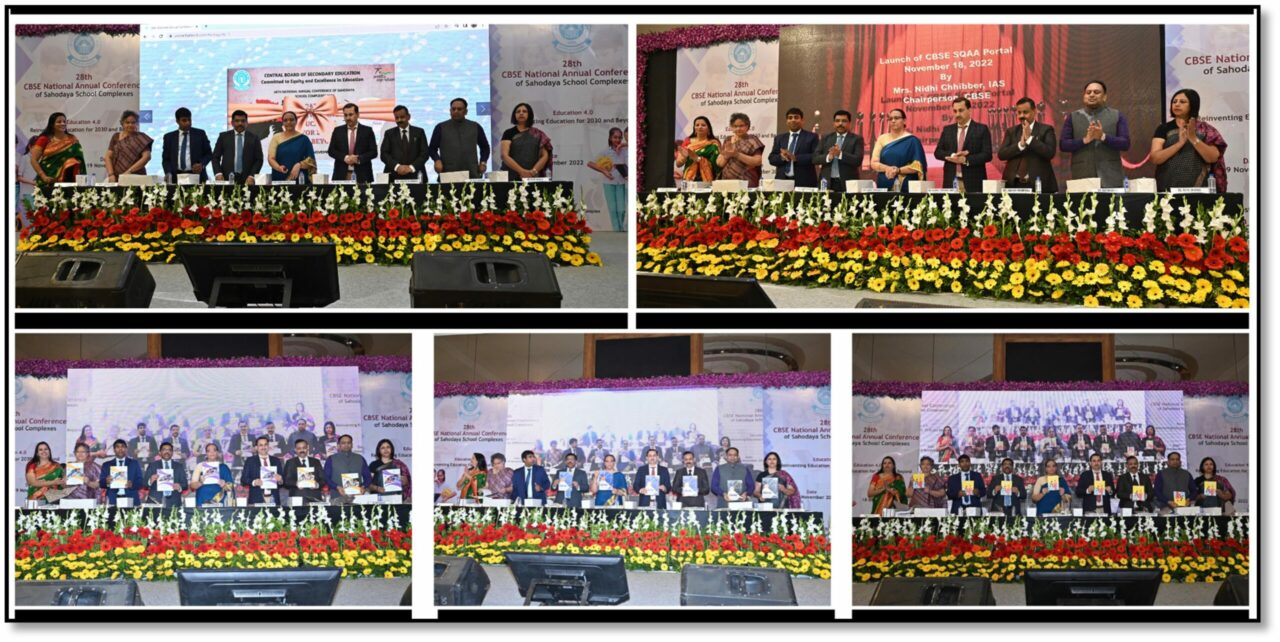 The 28th National Annual Conference of Sahodaya School Complexes (2022) began on 18th November 2022. This year the conference is being held in collaboration with Gyan Sarovar Sahodaya –The Central Gujarat CBSE Schools Sahodaya Complex.
The theme of the conference is "Education 4.0: Reinventing Education for 2030 and Beyond" with the objective to sensitize school leaders and prepare them for the era of education 4.0 with the necessary changes in the design of curriculum and pedagogy.
Sub Themes
Social dynamics and development of education
School Leadership for futuristic schools
Technology is indispensable for education
Capacity Building of teachers
AI in school education
Creative Learning
Positioning curriculum for 2030 and beyond
Moving from Transactional Leadership to Transformational Leadership
Building Learning Communities
Schooling Vs. Education: Bridging the gap for a better India for 2030 and beyond
Community School Partnership for quality education
This year's conference is hosting the representatives of more than 200 Sahodaya School Complexes and educationists from around the world in a two-day event at Vadodara.
Principals from 800 plus CBSE affiliated schools in the country and abroad, academics, and senior officers of the Board are participating in this two-day conference which will dwell upon various themes such as Community School Partnership, Schooling versus Education, Technology for Education, Artificial Intelligence in Education, Building Learning Communities, Leadership, Creative Learning, and Capacity Building of Teachers.
The inaugural session of the conference began with the address of the Chairperson CBSE Smt. Nidhi Chhibber highlighting the roles and responsibilities of school principals and administrators in realizing the objectives of NEP 2020 and making schools future ready.
A number of publications prepared by the Board were also launched by the Chairperson, on this occasion.
Conference Souvenir
A compilation of the probable best practices received from different schools across the country in the area of curriculum, pedagogy, capacity building of teachers, school leadership, school community partnership, and use of technology.
CBSE SQAA Portal
As per NEP 2020 recommendations, CBSE has developed a 'School Quality Assessment and Assurance (SQAA)' Framework based on 7 domains covering all the aspects of school functioning and can be useful as a tool for accomplishing individual and institutional excellence.
Practice Books in Science and Mathematics have been developed for Students of classes IX and X in the subjects of Mathematics and Science to strengthen the skills and competencies of students and help them apply the learned concepts in real-life situations and draw inferences.
These workbooks present a series of questions organised as themes, mapped to concepts from the curriculum of the respective class.
Item Banks
The board has designed and developed Competency Focussed Practice Questions aligned to the NCERT curriculum in the subjects of English, Mathematics, Science, and Social Science for Class X students to test conceptual understanding and application.
SAFAL Assessment Frameworks for grades 3, 5, and 8 were also launched today in the subjects of Language (English/Hindi), Mathematics, and EVS/Science. These include domains, strands, and competencies, and define learning outcomes at various proficiency levels.
PRAYOG
Pradhanacharya Yojna for Growth, has been designed in view of the important role of the Principals in the effective implementation of NEP 2020 in CBSE schools and covers various themes such as Innovative Pedagogy, Competency Focussed Education, Experiential Learning, Art integrated learning, Story Telling and Sports Integrated Learning, Systemic Reforms via initiatives such as SAFAL, HPC, SQAA, and Competency-based assessments, and other topics like Peer Education and Life Skills, Inclusive Education, Environmental Education, Pedagogy Leadership and Expectations from Principals.
Skill Education
A number of Skill Modules for Class VI-VIII on Travel and Tourism, Marketing, Media, Beauty & Wellness, Design Thinking, and Innovation were also launched today along with new modules for classes IX-XII in Library and Information Science, Cost Accounting, Early Childhood Care and Education.
Hand Book on Positive Parenting – A Ready Reckoner
The Board has always been sensitive and proactive regarding the mental health and wellness of students. Positive Parenting – A Ready Reckoner has been brought out by CBSE with the hope of adding value to the nuances of parenting and nurturing skills in a very simplistic and easy-to-follow manner. This publication by no means attempts to undermine the concerns and care of the parents already in place but may help in deepening the understanding and in building positive relationships amongst schools, parents, and students. The contents have been carefully curated post-COVID challenges and include topics such as the Mental and Emotional Wellness of Children, Parenting the Pre- teens, Gender Equality and Child Abuse Protection, Children with Special Needs, Online Learning for Parents, and more.