Colonisers open free school for Labourers' Children
Satwinder Kaur, wife of AGI Infra MD Sukhdev Singh, decided to change the lives of these children by bringing a ray of hope by opening a free school on the company's premises.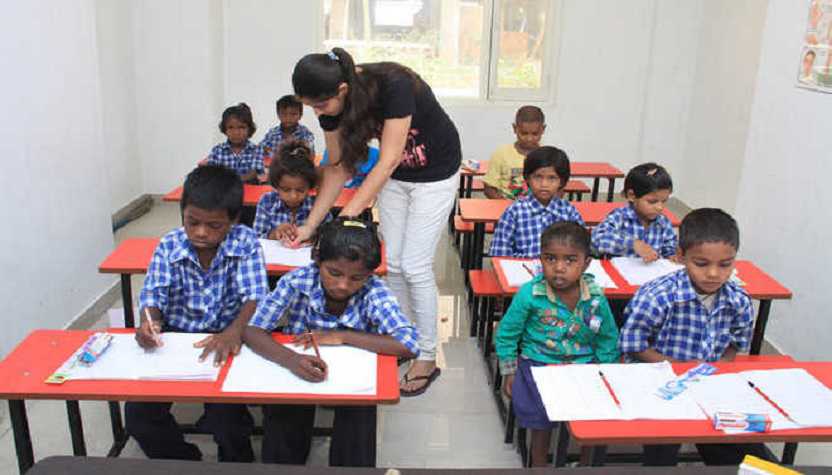 What happens to children of labourers? Where do they go while their parents are busy building homes for others to run their own? We've seen small children suffer and trying to take care of each other, and moved on sighing on the sight.
Satwinder Kaur, wife of AGI Infra MD Sukhdev Singh, decided to change the lives of these children by bringing a ray of hope by opening a free school on the company's premises.
The school was opened on Baisakhi this year and is presently providing free education to around 75 children of their labourers. Satwinder and chief administrator Maj Gen Arun Khanna are looking after the welfare of children by giving them education and taking care of other daily needs, providing them refreshments and stationary items.
The school has been opened in one of company's residential project 'Jalandhar Heights' and is running with the support of area residents, told Gen Khanna. "While four of our residents have volunteered to be teachers at the school, we have also hired a project coordinator recently," he said.
Here comes an important question, how did the company conceptualised the idea? "The company is running various residential and commercial projects from the last many years in the city. With so many projects running one after the other, we prefer to hold labourers, who come from other states, in the long run to get quality work," said Khanna. Adding to which he told that due to long stay of these workers, their children used to wander aimlessly at the construction site and some elder ones were actually involved in other unhelpful habits like card playing etc.
"It was then we decided to provide an aim to these children by preparing them for the formal education," said Khanna.
When asked about the response, he said "Initially, the response was not very encouraging. Many did not come back after taking the uniforms. However, things are changing now and we have managed to enroll around 75 children in our school." Khanna said, "The school is presently teaching up to UKG and even provides a free hair cut once a month."
If initiatives like these are taken up in every city, the children of labourers will be able to lead a better life.
Image courtesy: tribuneindia.com
GD Goenka's Shooting Championship 2023 to Honour the legacy of Abhinav Bindra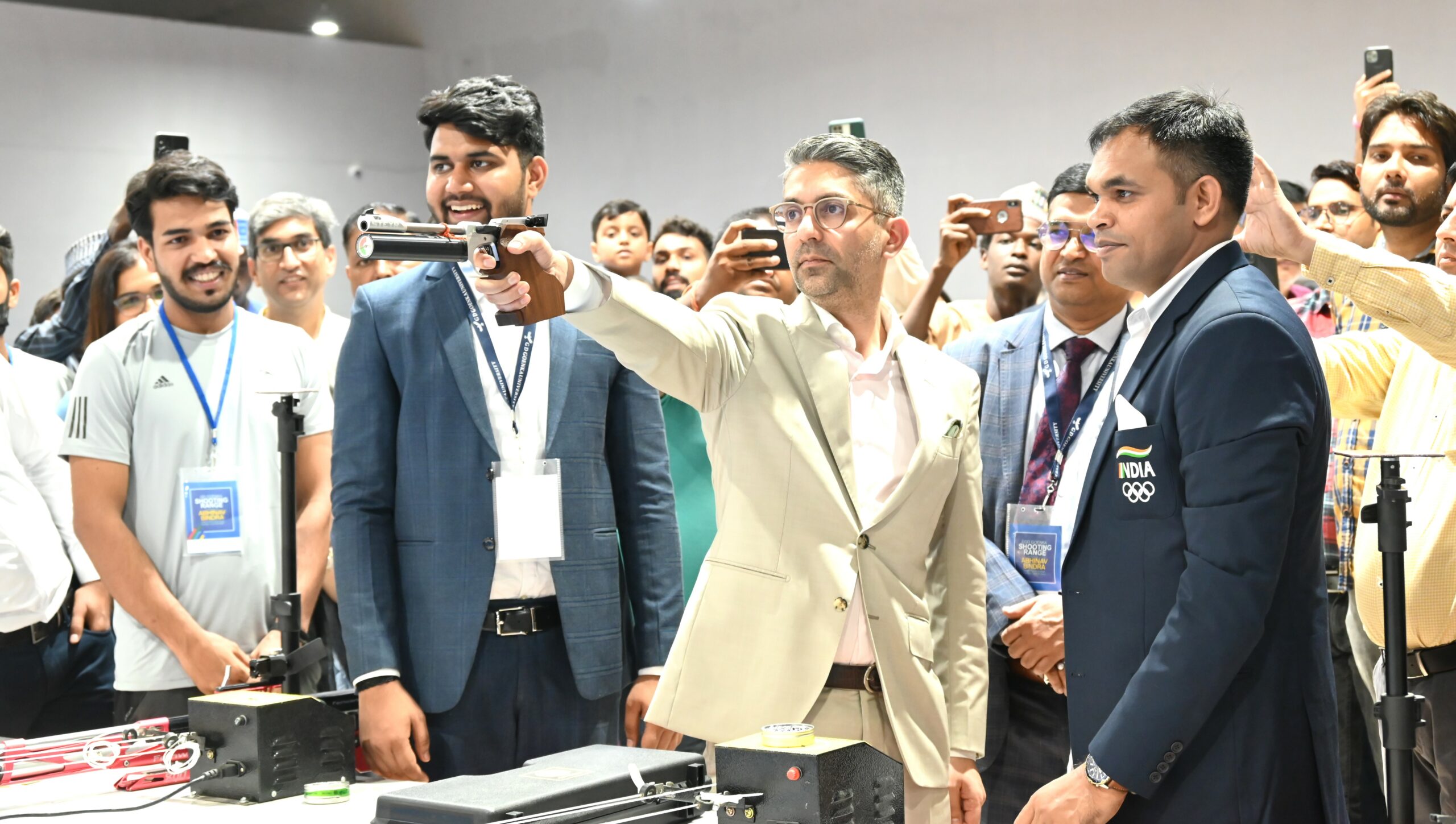 GD Goenka University is excited to introduce the inaugural Gayatri Devi Goenka Memorial Shooting Championship, a remarkable event that underscores the university's unwavering commitment to nurturing sports excellence and paying tribute to the exceptional sharpshooters from all corners of India. Set to be held from September 26 to September 29, 2023, at the GD Goenka Shooting Range featuring 25 professional lanes, this championship is poised to become one of the nation's most prestigious shooting competitions and will be conducted using Electronic Scoring Target System (EST).
This championship serves as a testament to promoting sportsmanship and fostering the talents of both emerging and seasoned shooters. With participation from over 500 competitors hailing from across India, the event promises to be a grand spectacle, celebrating the passion and precision of shooters who have honed their craft to perfection.
Notably, this championship holds particular significance as it pays homage to Abhinav Bindra, India's first individual Olympic gold medalist. The GD Goenka Shooting Range, dedicated in his honor in 2022, stands as a guiding light for aspiring shooters, offering world-class facilities and expert guidance to nurture their talents.
During the inauguration, Abhinav Bindra expressed his thoughts, stating, "I extend my heartfelt congratulations to GD Goenka for the remarkable facilities they have established and the emphasis they place on sports across their educational institutions. I am confident that the students will achieve remarkable success in various tournaments, but more importantly, they will imbibe the values that sports instill in us."
Nipun Goenka, Managing Director of GD Goenka Group, aptly remarked, "The Gayatri Devi Goenka Memorial Shooting Championship transcends mere competition; it's a celebration of the essence of sportsmanship, camaraderie, and unwavering dedication. We take immense pride in providing a platform for India's talented marksmen and markswomen to shine, and we firmly believe that this championship will serve as an inspiration to a new generation of shooting enthusiasts."