Daly College, Indore announces new leadership
Daly College, Indore on Friday announced the appointment of Dr. Gunmeet Bindra as the first female principal in the history of the 150-year-old school.  The tenure of the new principal will be five years.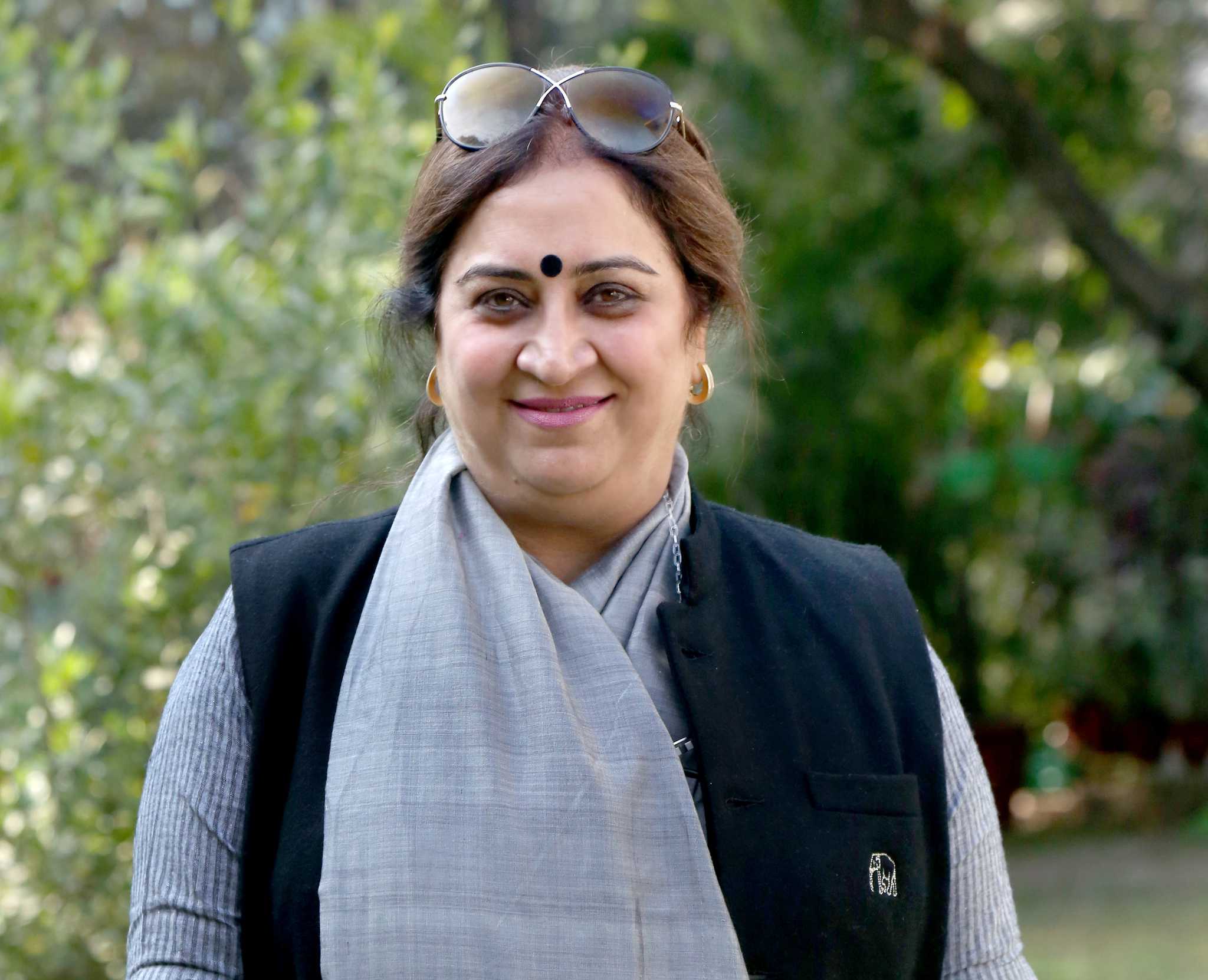 Daly College, Indore on Friday announced the appointment of Dr. Gunmeet Bindra as the first female principal in the history of the 150-year-old school. The tenure of the new principal will be five years.
Daly College, Indore was founded by Sir Henry Daly in 1870 and is affiliated with CBSE and CAIE (UK). Spread over a sprawling 118 acre beautifully landscaped green campus, Daly College is renowned for its sports infrastructure and co-curricular education.
Dr. Bindra is an accomplished educationist with over 35 years of experience in teaching and school administration, she has held many coveted positions including member of the CBSE Governing Body, CBSE Curriculum Committee, CBSE Affiliation Committee, and member of the Board of Trustees and Vice President, Asia Pacific Region of the International Boys' Schools Coalition. She is also the British Council School Ambassador in India.
Dr. (Ms.) Gunmeet Bindra is an alumnus of the Delhi School of Economics and Calcutta University. She was Director Principal, Delhi Public School, Rajpura prior to joining Daly College, Indore. She also served as the first female Principal of Welham Boys' School, Dehradun. She started her career as a senior commerce teacher at Sheiling House, Kanpur (1987-92).
The numerous awards conferred upon Dr. Bindra include the CBSE National Award in 2014 presented by the President of India, the Bharat Vidya Vibhushan Puraskar presented by the Chief Minister of Uttarakhand, the Pride of Doon Award, the Rajiv Gandhi Education Excellence Award, the Uttarakhand Ratan Award and the National Award for Instructional Leadership in the Principals' category of the awards at the NDTV-Educomp Education Awards 2016.
Here's Team ScooNews wishing her all the best for her new assignment!
6 most sought-after schools in the Delhi-NCR
These six schools have also been consistently ranked among the top schools across Delhi NCR and India consistently over the past few years by various publications.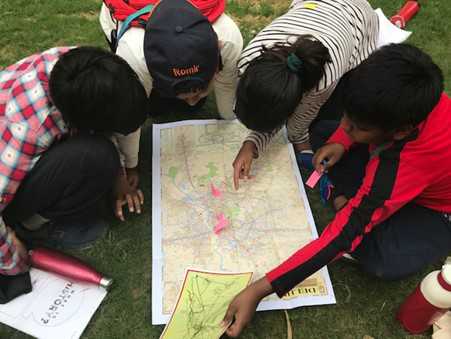 It's that time of the year again when parents of first-time school entrants across the Delhi NCR prepare to go through one of the toughest endurance tests of their lives. They hope for the best but prepare for the worst as they research schools, interact with other parents/older students, scour school websites and invest inordinate mental and physical energy into ensuring that their three-year-old gets admission into a 'good' school. Admittedly, the definition of good in most cases is based on subjective criteria.
Therefore, it would be worthwhile to look at some of the best co-ed day schools in Delhi NCR, adjudged so by various credible sources based on objective criteria. The selection of these schools is based on a sample survey of parents in Delhi NCR and inputs from educationists, principals, teachers, and senior school students of various schools. These six schools have also been consistently ranked among the top schools across Delhi NCR and India over the past few years by various publications. So here's the final list:
The British School, New Delhi
Heritage Xperiential Learning School, Gurugram
Step by Step, Noida
The Shri Ram School, Delhi
Vasant Valley School, Delhi
Shiv Nadar School, Gurugram
Let's now take a look at what makes each of these schools special.
The British School, Delhi
Awarded as the top British international school in the world in 2018, The British School, Delhi, has dominated the progressive learning landscape in Delhi-NCR for most of the 58 years of its existence. This international, not-for-profit school, located in the heart of the diplomatic area of New Delhi, offers the National Curriculum of England adapted to an international context from EYFS to year 9, the IGCSE in years 10 & 11, and the IBDP in years 12 and 13. Its focus is to provide high-quality education to expatriate and local families by drawing on the best facets of a rich and culturally diverse community. The British School's Enrichment Programme helps students develop skills in multiple fields, enabling them to explore their areas of interest while encouraging opportunities for leadership, teamwork, and independent thinking. With students from 66 nationalities, the school provides student-centered education in a safe, stimulating and multicultural environment.
Heritage Xperiential Learning School (HXLS), Gurugram
HXLS, ranked number one in the National Rankings published by Education World, the largest survey of its kind in the country, consistently for the last two years. Heritage is perhaps the country's most innovative mainstream education model. It is widely recognised for its project-based curriculum. It has no examinations until Grade 8, despite which it produces the best academic results in the city. Its CBSE Class 12 result, 2020 was an average of 92.6%, and IB students averaged 38.2 in 2021. Academic excellence, a distinctive socio-emotional learning programme, focus on overall development, and 21st-century skills are its hallmarks. Its 12-acre campus has one of the best infrastructures among schools in the NCR. This unique school has broken all stereotypes of conventional education, including not having uniforms. Heritage has adopted a futuristic model of education based on principles that countries like Finland follow. Until last year its three Gurgaon campuses were not allowing admissions from Delhi, but from this year they have opened up some seats for applicants from Delhi.
Step by Step, Noida
The school is dedicated to providing a unique educational opportunity from preschool to school leaving certification. It was established in 2008 with a vision of providing quality education to students and the mission to "provide a caring, healthy and challenging environment where children prepare to meet with confidence, imagination, and integrity, the challenges of life. "The school got its CBSE affiliation in 2010 and was authorised to offer the IGCSE examinations and got the IB authorisation in 2012. It has a 1:8 teacher to student ratio. It is the school's constant endeavour to keep itself updated and introduce teaching methodologies based on the latest research in education. The school prides itself on making learning as exciting and meaningful for children as possible. The school also allows for admissions from Delhi applicants.
The Shri Ram School, Delhi
The Shri Ram School broke the mould of conventional education in Delhi three decades ago in promoting a collaborative school environment as opposed to a competitive one. It was born out of the ideology that children must be given an environment that makes them want to come to school every day. The school is founded upon the belief that education is not only a tool to achieve professional milestones, but also a means to make lives better. This progressive, child-centered school is affiliated with CISCE and offers the IB DP and the NIOS Certificate. The school's mission is to provide a diverse education to all students in a safe, supportive environment that promotes sound values, self-discipline, motivation, and excellence in learning. The school has the following campuses, the Junior School in Vasant Vihar, New Delhi, the Senior School in Moulsari Avenue, DLF Phase III, Gurgaon, and The Shri Ram School, Aravali in DLF Phase IV in Gurgaon.
Vasant Valley School, Delhi
Established in 1990, the school is known for its small and intimate learning community and individual attention to each child. It is the school of choice for many families in Delhi and one of the hardest to get admission into. The school is affiliated with CBSE and is known for its good results. Whilst high academic achievement is a priority, the school aims to create a community of well-rounded individuals with the belief that learning is a life-long process, and all students and teachers are challenged to exceed their own expectations. Their curriculum goes beyond the prescribed CBSE syllabus, and the process is as important as the outcome. The school has various programmes that nurture the cerebral, social, emotional, physical, spiritual, and creative development of every child. Vasant Valley School aims to nurture independent minds and create a space where students are encouraged to actualise their innate and unique potential. Its 10-acre campus is located in Vasant Kunj.
Shiv Nadar School, Gurugram
An initiative of the Shiv Nadar Foundation, Shiv Nadar School Gurgaon was founded in 2012 with the purpose of bringing the finest learning experiences to students. The school's mission is "we will provide students an environment that challenges them into discovering their talents and skills. We will inspire the joy of learning by fostering a culture of creativity. Our students will be ethical, respectful, happy, and purposeful citizens of society." Students at Shiv Nadar are encouraged to immerse themselves in multi-dimensional and experiential learning and are encouraged towards value-led pursuits so that they can comprehend their role in the larger context of community and the world. Considerable emphasis is placed on sports and arts curriculum in addition to academics. The school set in a 6-acre campus has 1835 students and offers both CBSE and IB curriculum.
If admissions criteria and practical considerations permit, admit your three-year-old into any of these schools blindfolded. They feature regularly, year-on-year, on some of the most respected, scientific, and objective ranking surveys; you really need to look no further.