HPS Begumpet announces new leadership
The Hyderabad Public School, Begumpet (HPS, Begumpet) recently announced Dr. Madhav Deo Saraswat (former Principal of The Scindia School) as its new Principal.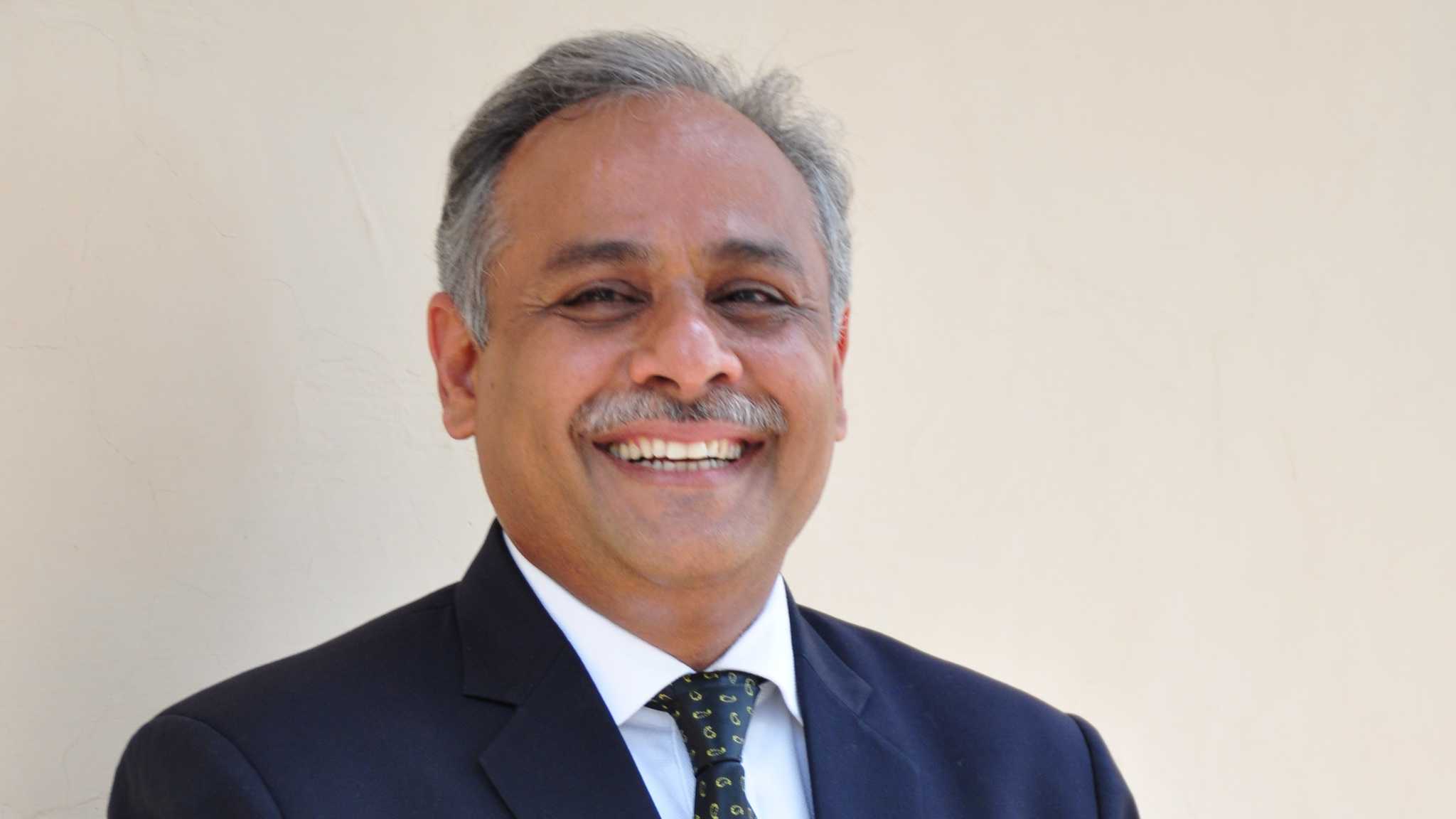 The Hyderabad Public School, Begumpet (HPS, Begumpet) recently announced Dr. Madhav Deo Saraswat (former Principal of The Scindia School) as its new Principal.
Established as Jagirdar's College by the Seventh Nizam of Hyderabad – H.E.H. Mir Osman Ali Khan – in 1923, in Begumpet, Hyderabad; it was renamed the Hyderabad Public School in 1951 following the abolition of the zamindari system. It stands strong in the heart of Hyderabad, sprawling over a lush green campus of 122 acres.
HPS Begumpet has illustrious alumni like Satya Nadella (CEO of Microsoft), Shantanu Narayen (CEO of Adobe Inc.), the Owaisi brothers, Ajay Banga (President of Master Card), Syed Akbaruddin (former permanent representative of India at the UN), cricket commentator Harsha Bhogle and ghazal maestro Talat Aziz.
Dr. Saraswat is a post-graduate in English, Hindi, and Sanskrit. Subsequently, he also earned a Doctorate in Hindi Literature.
Dr. Saraswat believes in establishing and promoting a culture of excellence and meritocracy in every sphere of school activity. His educational philosophy is simple and can be summarised in two lines. He believes that Education is about providing the correct references and appropriate stimulants to the students for their inherent goodness to express itself on its own.
He believes that 'Experiential Education' for the youth is the need of the hour and promotes the ideology of 'Leadership through Service' in students.
After a rewarding career in the Doon School where he served for 16 years, he was the founder Principal of two schools. Thereafter, he took on the mantle of the C.E.O of the 'Sapkal Knowledge Hub' in Nasik. Prior to joining Hyderabad Public School – Begumpet, Dr. Saraswat served as the Principal at Scindia School, Gwalior starting April 2015.
He joined it at a time when the school needed a firm hand. With his inimitable grit and unflinching determination, he raised the Scindia School to its pinnacle. He expected nothing less than perfection from the students and faculties because he wanted the school to be "top-notch". Those who have known him closely believe that he has been an exemplary mentor, a role model, and had raised the bar for all, transforming the Scindia Community and never allowing even the slightest amount of complacency to seep in.
The pictures and videos of the very emotional farewell by the students and the teachers of Scindia School are already doing rounds on social media.
Here's Team ScooNews wishing him all the best for his new assignment!
ASER2022 – The 'Asar (impact)' of the Pandemic
The ASER report shows the 'asar (impact)' of the pandemic and years of neglect of early years education.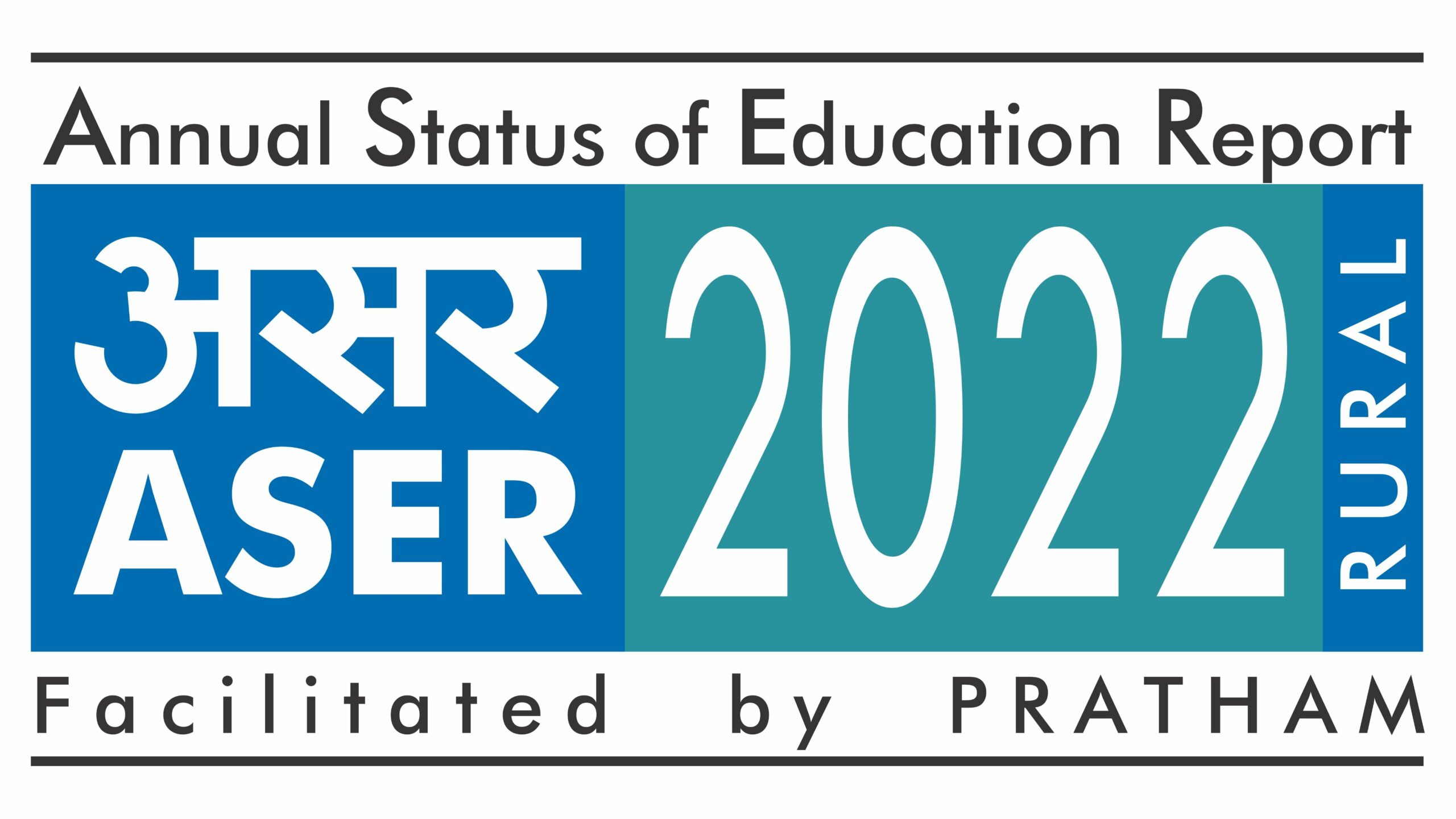 The ASER a very comprehensive report on education outcomes in government schools is out and as usual, the press is lamenting the fact of how children of grade 4 cannot do division or how children of grade 2 cannot read!
Well, what most journalists, parents, and policymakers do not understand is that till the foundation is weak, the building will always have cracks and be structurally unsound!
And that is exactly what is the problem with education in our country, which hopefully will now be rectified with NEP 2020 and NCF 2022.
Of course, children in grade 4 cannot do division, because these children were not taught numeracy skills in their early years. Of course, they cannot read in grade 2 because they were not given foundational literacy in their early years.
But let's focus on the positives in the report, page 27 talks about the early years, it states the following-
  The new education policy and its foundational stage emphasis– The impetus for integrating preschool and school education took another giant step forward with the release of the National Education Policy, or NEP, in 2020. This new policy did three things simultaneously: it acknowledged the vital importance of early childhood education, elevated it to the status of school education, and integrated it into the continuum of educational opportunities offered to children. It did this by envisioning age 3-8 as a single integrated 'foundational' stage in a child's education, consisting of 3 years of pre-primary education and the first two years of primary school. This stage would offer a continuum of access, to be provided by expanding and strengthening the existing network of standalone AWCs, co-located AWCs, and pre-primary classes in schools; as well as a continuum of learning opportunities, to be achieved by developing a new curricular and pedagogical framework for the foundational stage.
  Enrolment of 3- and 4-year-olds increased – Many observers expected that after remaining closed for such a long period, children and their families would find it difficult to return to school, resulting in higher dropout rates and lower enrolments in educational institutions. An important finding that emerges for all age groups, including the youngest learners, is that this is far from the case.
  Shift from private to government, especially in early years-ASER 2022 enrolment data shows a shift from private to government institutions at all levels of schooling, unsurprising given the loss of livelihoods and financial distress experienced by households during the pandemic as well as the reported closure of many low-cost private schools. This pattern is visible among young children as well.
  Stress on the appropriate age of entry to grade 1-Major national policy documents – the Right to Education Act (2009), the Early Childhood Care and Education policy (2013), and the National Education Policy (2020) all reiterate that children should enter Std I of primary school at age 6. However, on the ground, institutional guidelines for what 5-year-olds can do vary both by the state as well as by type of institution. For example, ICDS Anganwadis offer preschool education to children in the 3-6 age group, while many state governments allow children to enter Std I at age 5. These ambiguities have resulted in 5-year-old children being enrolled in many different forms and levels of educational provision
It is clear from the above that if the focus, as defined in the NEP 2020, is given on the early years, 3-6 years then the learning foundation will be strengthened, and to do that all states need to do the following-
Uniform age of entry to grade 1 and nursery– Ensure that the age of entry to grade 1 is 6 and above and not 5. Sadly most of the states take children at age 5 in grade 1 and that robs them of a strong foundation in ECE and Foundational Literacy and Numeracy.
Ensure that Anganwadis are linked with the schools, so that transition is smoother both in settling and curriculum, this is clearly envisioned, planned, and detailed in the NEP 2020 with Balvatika and the new 5+3+3+4 age breakup, where 3 years of preprimary and 2 years of primary are clubbed together. But only 23 states have accepted the NEP 2020!
Train the teachers– Presently the Anganwadi teachers do not get training about ECE, they are involved in care, nutrition, health, election, and many other duties. The NEP 2020 has given a plan for teacher training too and it will soon be implemented. With trained teachers, children will learn in developmentally appropriate ways and then the ASER report would have more positives to celebrate.
ASER is always a wake-up call to our governments, SCERT, and policy makers, it's time that we wake up and implement the right age, curriculum, and teacher training in the early years to become a country that invests in its littlest citizens.
The author is Dr. Swati Popat Vats, a child rights activist with over 33 years of experience in early years education and research. She serves as President of Early Childhood Association and Association for Primary Education and Research. She leads over 500 preschools of Podar Education Network that are completely in line with NCF 2022 and FLN goals.