Decision Dissection: 13 Indian Educators On Cancelled CBSE & ICSE Board Exams
A collection of shared thoughts by Indian educators regarding the decision of cancellation of board exams by CBSE & ICSE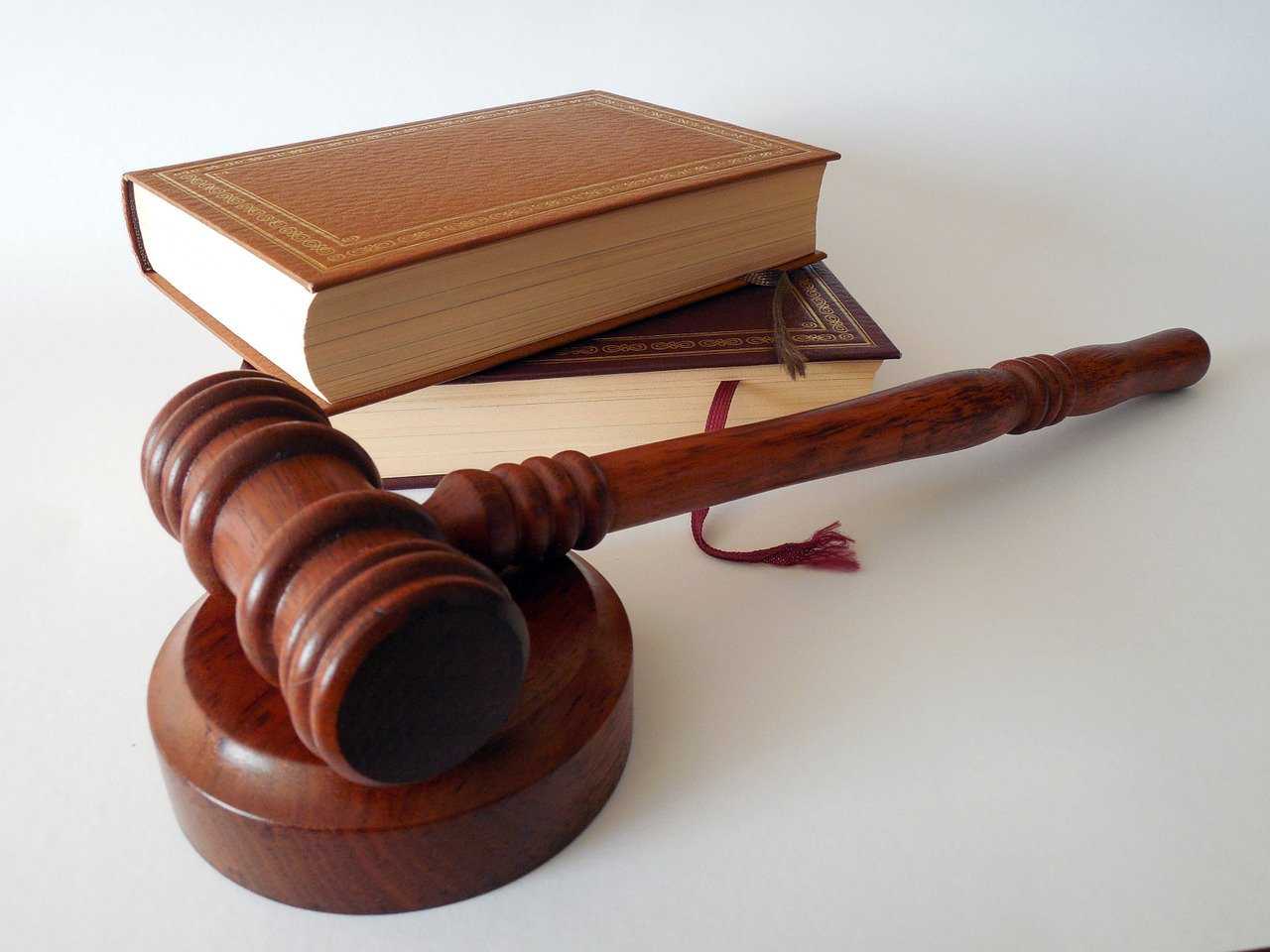 The remaining CBSE & ICSE grade 10 & 12 papers were scheduled to take place from 1-15 July 2020. However, in the wake of the rising number of Coronavirus cases across the country, a majority of parents and students were not in favour of the exams. As of 25 June 2020, the exams stand cancelled. CBSE, however, would give an option to grade 12 students to be able to sit for the exams at a later date. On the other hand, ICSE tells the court that they may give the option to write the exam at a later stage to class 10 students as well.
This news has brought anxiety as well as relief all over the country with educators and parents having all kinds of reactions. Where some feel the decision is for the best as exams won't expose the children to the threat of this deadly virus, others believe this is a premature decision. Here are some of the most noted names from the Indian K-12 education sector sharing with us their views on the recent decision and giving opinions on how it might affect future admissions in the universities and impact the mental health of students who were diligently preparing for the exams. Read on.
Dr Neeta Bali, Director Principal, GD Goenka World School, Gurugram
Dr Bali says she supports the decision to cancel the examination. "How can we risk young lives for an assessment? The end of the year exam is the only way of ascertaining capability. Why not use a predicted grade given by the school or cumulative record to assess it," she says.
For class 12 students, who were supposed to sit for entrance exams, she suggests that the universities can use some standardised online tests or entrance tests to make a fair decision about admissions. "Children's future cannot be determined by a single examination. Please note that their safety takes precedence over everything else," she tells ScooNews.
Ajay Singh, Principal, Genesis Global School, Noida
In Mr Singh's opinion, looking at the prevalent situation with rapid progression of cases, it is judicious to have taken this decision. But coming to think of the result based on past performance, he points out how a majority of students do not take these exams with the same intensity as the board exams. Hence, the marks achieved may not reflect their true potential.
As a solution, he tells us, "The predicted grades by schools based on continuous evaluation could have been a way out as done for universities abroad, or average marks of three best subjects of other conducted papers could have been considered as well."
Kanak Gupta, Director, Seth M.R. Jaipuria Schools
Mr Gupta thinks it's a good decision taken by the boards. "Perhaps examination adds extra stress to most and unless the students are in a relaxed state of mind, they won't do justice to neither stepping out after a hiatus nor to their exams."
Mr Gupta questions the whole idea of eligibility for university admissions post-high-school. He says, "On-campus experience is crucial. I have always advocated that the universities should look at the journey of the child and future aspirations, not just a test score. Does it work? Yes! Purdue University gave me a scholarship because of a mixed bag of things, not only because I did well in GMAT! So, given the unprecedented times, the entrance criterion needs a shift, too. I feel that would ensure students don't suffer."
Where comes the point of how this stressed the children and parents, he adds, "The decision could have been announced earlier, for the sake of their mental peace."
Amrita Burman, Deputy Director, Sunbeam Group of Educational Institutions, Varanasi
Ms Burman is strictly against the decision made by CBSE and ICSE as, with the kind of formula the CBSE was formulating of home centre exams and taking the exams in any district, it was a safe bet and especially in areas where things are not too bad. She even held a poll at her school and found out that most of the children wanted to write the exam and were also keen on coming and staying on the school campus.
She then talks about the disadvantages for children as different schools have different marking patterns. "A child seeking admissions in something like a Delhi university, which takes admissions on the basis of cut-offs, may suffer because of no uniformity in the assessment criteria as some students could opt for exams while some may want to get marks based on their past performance," she explains.
Given it was her decision to make, she says she would have conducted the exams and expected the schools to follow norms of safety and social distancing.
Lt Col A Sekhar, Educational Consultant
"The right decision with the support of the honourable Supreme Court has come. Life is more important than any exam ever," Lt Col A Sekhar expresses in support of the decision. "Exams, by perception, seem to be the end of the world; I strongly disagree."
He continues, "Yes, there will be a certain element of disruption when it comes to figuring out what to do next. However, mature universities will not look at one exam alone. They'll look for consistent grades & they will also be smart enough to work through this in a very empathetic and balanced manner."
He believes this decision has been taken in the right perspective. "Giving over importance to exams, in my opinion, is extremely wrong," he adds.
Rita Singh, Director, Indirapuram Group of Schools
She states how universities like MIT have already assured the students, whose education has been interrupted by COVID-19, that they will not be penalized in the admissions process. According to Ms Singh, this has certainly been a good decision especially when COVID-19 cases in the country are still at the rise.
She says she would like to opt to provide predicted scorecards, "After all when our students apply for foreign universities, we do provide them 'Predicted Mark Sheets' along with 'Letter of recommendations'' that is an average of last three internal exams. In this way, we give them some reasonable assessment which should work as 'Predicted Score Card' for admission in top universities, Indian or otherwise," she states.
"In any case, the admission processes of Indian universities were too cut and dried. In the absence of absolute marks, I am hoping that the universities will bring in new personality to their procedure like personal interviews, group discussions, etc. Most of the universities are or would be carrying on with classes online with not much additional cost on the teaching-learning processes. Universities could take provisional admission of additional seats for the time being. It's time to be innovative," she maintains.
Lt Gen SH Kulkarni, Director, Mayo College, Ajmer
According to him, students, depending on their past performances, may lose or gain some marks but that will be strictly individualistic. "Best students will lose a few marks while the mediocre ones will benefit for sure. However, the option to write the exam later should be given to them. In our case, the majority had only one exam left and they were hopeful of scoring well because of the extra prep time," he shares with ScooNews.
Sanjeev Sinha, Principal, Indian Public School, Dehradun
Mr Sinha maintains that in times of crisis, it is education that helps build resilience and social cohesion across communities, and is fundamental to sustained recovery. "Board exams shouldn't be conducted as it may further worsen the fear of parents who are in panic with the increased number of cases of COVID-19," he says.
Since most of the exams have been conducted & the rest can be assessed by the teachers who know their students well, he suggests in this way their chances to get through good universities won't be sabotaged.
"CBSE should declare the results & simultaneously the universities should start the admissions. The government should clearly define the admission policy as well," Mr Sinha advises.
He also shares his thoughts on assessment parameters, "I would certainly consider the assessment parameters from the perspective of benefiting the students. Moreover, CBSE was planning to introduce CCE for class XII as well, in that way the assessments would have been the rubrics to assess the students' performance."
Dr Jagpreet Singh, Headmaster, The Punjab Public School, Nabha
Looking at the larger picture, Dr Singh believes that nothing is more precious than human life. He says, "With the situation worsening every passing day and uncertainty prevailing, fluctuating decisions by boards have only increased the anxiousness among students making them vulnerable to the already existing stress."
"I urge all the students not to panic if your pre-boards might be considered. Life will give you better chances and opportunities," he reassures.
He believes that it is needless to say that the decision will have a huge impact on the university admissions lined up for this academic year, "Students who look towards the end of the year to sweat it out in their boards are at a huge loss. But I am hopeful and sure that things work best in their favour," he adds.
According to him, it's challenging to think of a common decision which is inclusive in terms of considering every student (be it a sportsperson, etc). "I think having a common entrance exam for university might be a good option."
Madhav Deo Saraswat, Principal, The Scindia School, Gwalior
"It's a reasonable decision for the simple reason that it would've been very unjust for a very large number of students in this country if the examinations would have been held compulsorily for all," declares Mr Saraswat. He also expresses his concerns about the fact that so many students would have had to travel to various examination centres, putting themselves at a risk.
"The fact that CBSE had already decided not to conduct exams for the students of the CBSE schools abroad was a case in point for us to follow. The fact that the student now has an option to either take the examination later or to accept the result as the average of marks of those subjects for which he/she has already appeared makes it even fair," he shares his view with ScooNews.
He personally thinks that this decision will not sabotage the admission chances of students to get into top universities because this is a global crisis. "When none or most of the students don't appear for the board examination and the result for everyone is based on a set of well-defined other criteria, it should not be any trouble," he emphasises.
What he believes is that those students who have consistently performed well across previous papers will most probably make it through to good universities and that is actually the merit list.
The educator also feels that this pandemic is a learning opportunity for us to move forward. "This is an opportunity to make a shift in assessment & education system. To truly benefit the students and in turn, the society, we should create holistic assessments which include, apart from academics, physical, emotional, spiritual, and psychological developments, too," he says.
"At the moment, we are too cognitive in our educational assessment; maybe, a slight shift from that stand would do well for society. I would've endeavoured to create an assessment rubric including all the aforementioned parameters to bring out the truly meritorious student."
Karuna Yadav, Principal, Kapil Gyanpeeth, Jaipur
Ms Yadav believes that the health safety of students has always been cardinal and now, with this pandemic, it's preeminent all the more. "This decision for sure seems to be in favour of the health of the students amidst other uncertainties. A school abiding with the safety norms is quite subjective and the gravity of observing the norms in all its seriousness would've varied from school to school. Hence, scepticism was obvious on the parent's part," she remarks.
She worries that it would certainly sabotage and vandalize their chances for top universities to quite an extent, more so because usually, students do have a tendency to not take their school-level pre-boards as seriously as they should. "This would certainly act as a blow for more deserving students who were looking forward to covering-up for their pre-boards performance in the final examinations," she continues.
Given the magnitude of this pandemic, Ms Yadav affirms she would stand with the court's decision to cancel the remaining exams. However, she feels the final tally of marks could be sans the pre-board marks and only include the subjects that the students have written the board exams for. This way it would be a fair representation of the child's performance in the final boards, without having them suffer because of their underperformance in school-level exams.
Captain AJ Singh, Director Principal, The Pinegrove School, Dharampur
No decision is a perfect decision; that which would suit some doesn't suit others. But according to Capt. Singh, it was overall a great decision, putting everyone on the same platform. As everyone was taking the exams from their own districts, cancelling unilaterally for all districts would make the majority happy however might result in deflating the sincere students. "Nothing is completely fair in the world but then decisions are made for the majority and not for the minority," he states.
In his opinion, another option available with the CBSE was that the exams could have been cancelled for only those districts where it was a problem to conduct the exams. This would have given some children the satisfaction of appearing after working so hard but then again the results would be unfair and unequally assessed.
Manit Jain, Co-Founder, Heritage Group of Schools, Gurugram
Mr Jain believes it is a good decision as schools do not have the capacity to manage this with the increasing number of COVID-cases across the country. He hopes that the universities would look beyond just one examination result. "This calls for a longer-term approach to reduce the stakes in single exams for admissions in the universities," he tells us.
Preparing High School Students for Tomorrow's Thriving Job Market: Is the Education System Up to the Task?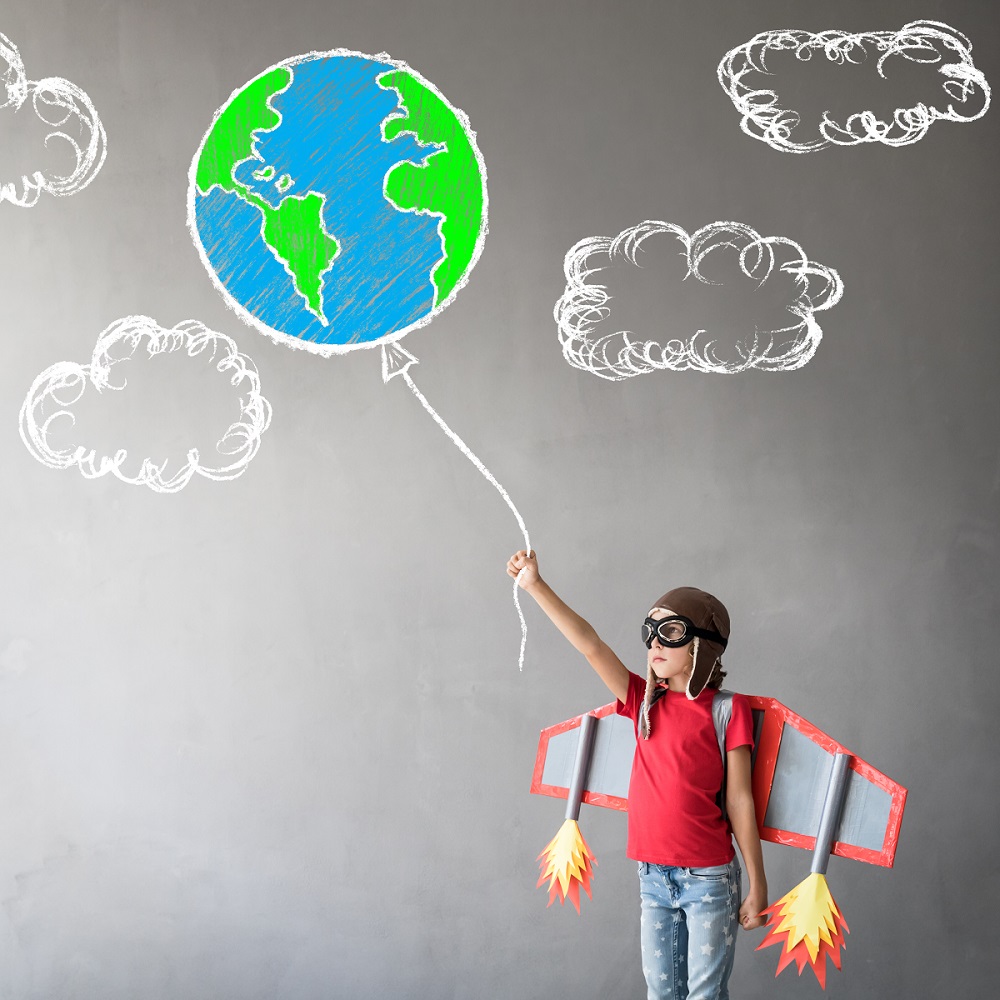 In the rapidly evolving landscape of the 21st century, the job market is undergoing a profound transformation. Traditional career paths are giving way to innovative roles, demanding new skills and adaptability. The question that resonates across boardrooms, classrooms, and dinner tables alike is whether our education system is adequately preparing high school students for this dynamic future.
In this thought-provoking exploration, we delve into the heart of the matter: the readiness of our education system to equip students with the skills, knowledge, and mindset essential for success in tomorrow's job market. Through insights from industry experts, we aim to dissect the challenges, unveil innovative solutions, and inspire a collective reimagining of education. Join us on this insightful journey, where we question, reflect, and envision a future where our students are not just equipped to survive, but to thrive.
However, the current education system in many countries, including India, is not adequately preparing them for this dynamic and uncertain scenario.
According to a report by the World Economic Forum in 2020, at least 54% of all employees will require significant reskilling and upskilling, and 42% of core skills required for existing jobs would have changed by 2022. Moreover, the COVID-19 pandemic has accelerated the adoption of digital technologies and remote working, creating new challenges and opportunities for learning and employment
As the world hurtles toward an unpredictable future, high school students find themselves standing at the crossroads, uncertain about the path that leads to tomorrow's job market. In a conversation with Dr. Devesh Kumar Singh, Chairman of Noida International University, emphasises that "preparing students for the expanding labour market is our top priority in a world where change is continual." He advocates for a curriculum that combines academic knowledge with real-world skills and adaptability, equipping students for the diverse opportunities they might encounter.
In today's digital age, Mayank Singh, Co-founder of Campus 365, emphasizes the significance of digital readiness. He stresses that "digital literacy and the willingness to adopt technology by educational institutions are crucial in today's fast-changing job market." His perspective highlights the importance of bridging the digital divide and ensuring students are not only technologically adept but also agile in the face of technological advancements.
Mamta Shekhawat, Founder of Gradding.com, sheds light on an often-overlooked aspect of education: understanding the job market itself. She believes that "by learning about the job market, students can adjust to developing technology and develop more productive skills." Her insight emphasizes the importance of students being cognizant of the evolving landscape they are about to step into. Education needs to promote lifelong learning and career guidance, that help students to adapt and grow in a changing environment, she says.
Ms. Shaina Ganapathy, Head of Community Outreach, Embassy Group said, "The education system should facilitate students' understanding of what's out there, both through exposure to the diverse array of industries and in understanding the kinds of skills required. Programmes should be put in place to help students gauge their strengths, weaknesses, and interests while mapping them to the industries in the existing job market. Furthermore, technological education and computer skills, including programming and data analysis, are essential to preparing students for the digital age."
To prepare high school students for tomorrow's thriving job market, the education system needs to undergo a fundamental transformation. It needs to shift from a rigid and rote-based curriculum to a flexible and learner-centred one, that fosters creativity, critical thinking, collaboration, and communication. Addressing the need for a lifelong learning mindset, Prof. (Dr.) Y.S.R. Murthy, Founding Vice-Chancellor of RV University, asserts that "we must teach students how to learn rather than what to learn." His words underscore the significance of instilling not just knowledge, but the ability to adapt and continuously educate oneself in the face of constant change.
Pratibha Sharma, Academic Director of Bhai Parmanand Vidya Mandir, champions a holistic approach to education. She believes that "the evolving job market demands a transformation in education. It is not merely about imparting specific skills; it is about instilling a mindset of lifelong learning." Her perspective emphasizes the importance of nurturing curiosity, creativity, and adaptability in students, essential traits in the ever-changing professional world.
Ms. Aparna Prasad, Founder of Knowledgeum, points toward the future. She asserts that "embracing industry and technological advancements, coupled with dynamic and future-oriented approaches to education, is the way forward." Her view emphasizes the need to expose students to emerging fields, preparing them for careers in areas like artificial intelligence, renewable energy, and cybersecurity.
Dr. Bishnu Pal, Dean of School of Engineering and Academics at Mahindra University, underscores the qualities demanded in the contemporary job market. He believes that "the booming job market demands individuals who can innovate, collaborate, and lead from the front with integrity." His perspective accentuates the importance of nurturing qualities like innovation and ethical leadership in students.
Practical experience is paramount, as Mr. Patriek Karayil, President of American Colleges, suggests. He emphasizes that "in today's high-speed job market, it is crucial for high school students to not only be knowledgeable but also to be shrewd in their academic and geographic choices for the future." His words underscore the necessity for strategic decisions in education, aligning students' choices with market demands.
Dr. Kasturi Bose, Strategy Consultant at Somerset English, advocates for experiential learning. "High school education is a crucial life-stage imparting skills to excel in a profession one will enter in the future," she affirms, emphasizing the practical skills students gain during this period. She vouches for project-based learning, internships, and mentorships, that expose students to real-world problems and solutions.
In today's globally competitive world, Abhijit Zaveri, Founder and Director of Career Mosaic, asserts the importance of a broader perspective. He believes that "students must stay informed about current events, geopolitics, and tech innovations to thrive in a globally competitive world." His words underscore the necessity for students to be well-rounded individuals, informed about the world beyond textbooks.
In India, the education system is facing several challenges, such as low enrolment and retention rates, poor learning outcomes, high teacher-student ratios, inadequate infrastructure and resources, and socio-economic disparities. However, the recent National Education Policy 2020, which aims to overhaul the entire education system, offers a ray of hope.
The policy envisages a holistic and multidisciplinary approach to education, that aligns with the global trends and needs. It proposes to introduce a 5+3+3+4 structure, that covers the age group of 3-18 years, and emphasises on foundational literacy and numeracy, experiential learning, skill development, and vocational education. It also proposes to integrate artificial intelligence, coding, and digital skills into the curriculum, and to create a National Digital Education Architecture, that will enable online and blended learning. According to Mr. Nasir Shaikh, Group CEO, The Lexicon Group of Institutes, Multifit & EduCrack, the Indian education sector is undergoing a transformation. "The Indian education sector is actively reshaping its approach by adapting curricula, prioritizing the development of essential soft skills, fostering valuable industry partnerships, embracing technology, and providing additional industry-relevant certifications," he states, indicating the sector's proactive stance in bridging the skills gap.
Meeta Kapoor, Principal of MGM First Steps School, delves into the heart of the matter. She believes that India's education sector needs to focus on enhancing educational infrastructure, enabling access to quality practical skilling opportunities, and improving curriculum to match the prevailing market trends.
Vyankatesh Kharage, Founder and Director of Asude Foundation, emphasizes the urgency of action. "The time for action is now, as we cannot afford to let the potential of countless students, particularly those facing economic hardships, go untapped and unfulfilled," he states, indicating the need for inclusive education that addresses the unique challenges faced by economically disadvantaged students.
These diverse voices collectively form a symphony of insights, urging educational institutions, leaders, and policymakers to chart a new course. As we navigate the intricate landscape of tomorrow's job market, these perspectives illuminate the way, guiding us toward an education system that not only equips students with knowledge but empowers them with the skills and mindset to thrive in an ever-changing world.
What are your thoughts on preparing high school students for the challenges of the future job market? Share your insights in the comment box below. Let's continue this crucial conversation together.