Ahimsa (Non-Violence), Gandhi And Global Citizenship Education (GCED)
This article by UNESCO & NCERT focuses on the need to promote global citizenship and lists the importance of education shared by Gandhi.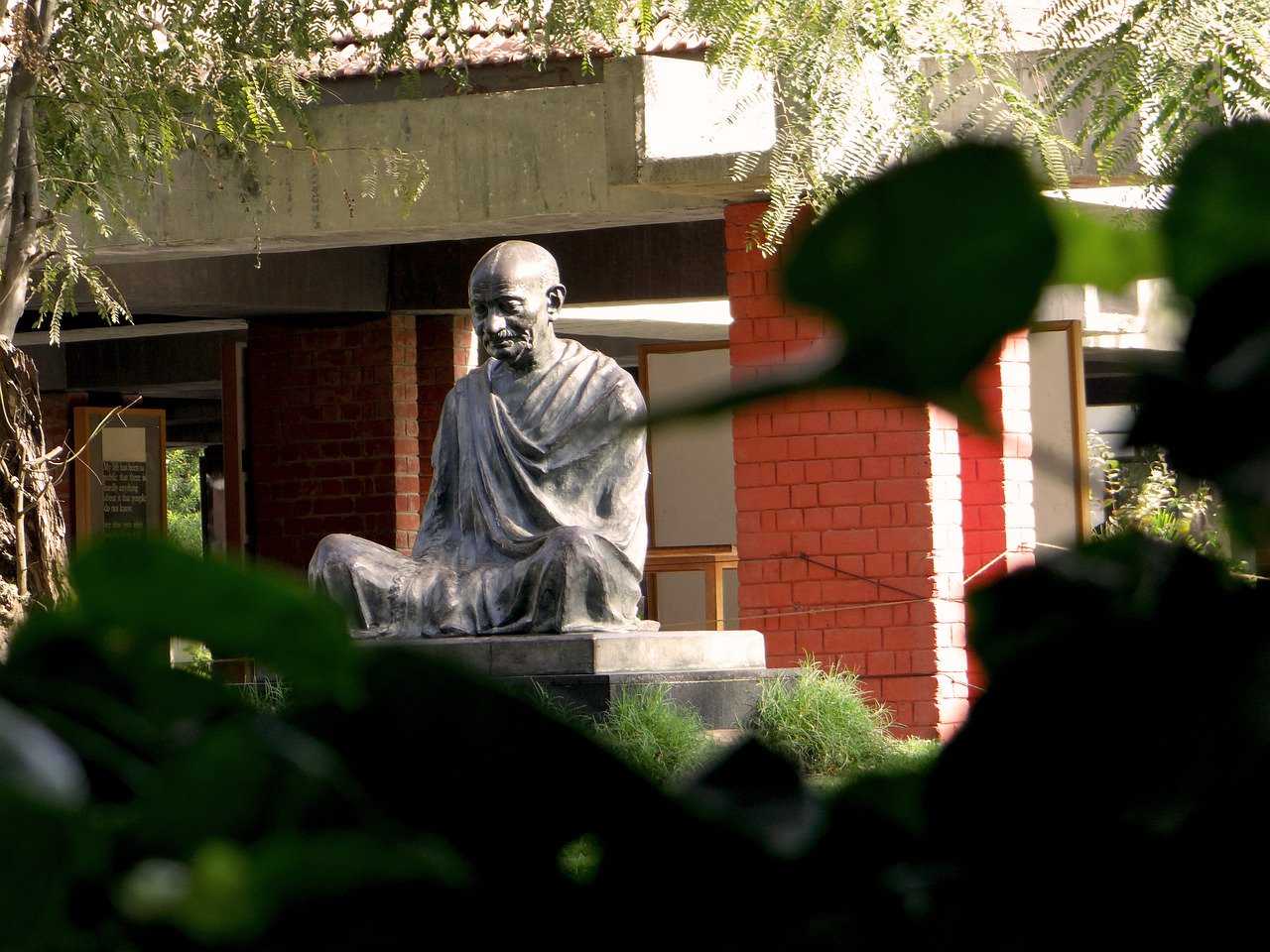 Globally, youth must be empowered to be resilient to violence and to become citizens of the world. Human rights violations, conflicts between countries and escalating intolerance has to be combated. In a globally connected and interdependent world, education needs to focus on not merely cognitive knowledge, but encompass communication skills and create belongingness with humanity as a whole. Global Citizenship Education (GCED) fosters these values.
In India, the freedom struggle, spearheaded by Mahatma Gandhi, opposed colonialism and its human rights violation through the unique concept of Ahimsa or non-violence. This was implemented through Satyagraha – holding on to the truth by non-violent resistance to evil, by refusing to submit to the wrong.
The word Ahimsa (Sanskrit:ahiṃsā, Pāli: avihiṃsā) means 'not to injure' and 'compassion.' The word is derived from the Sanskrit root hiṃs – to strike; hiṃsā is injury or harm; a-hiṃsā is the opposite of this, i.e. cause no injury, do no harm. Ahimsa is also referred to as nonviolence, and it applies to all living beings—including all animals—in ancient Indian religions.
Mohandas Karamchand Gandhi successfully promoted the principle of Ahimsa to all spheres of life, in particular to politics. His non-violent resistance movement was revolutionary; it was for the first time that Ahimsa was used as a political weapon to influence the oppressors. It had an immense impact on India, impressed public opinion in Western countries, and influenced several 20th-century leaders of various civil and political rights movements such as Nelson Mandela and the American civil rights movement's Martin Luther King, Jr. and James Bevel.
In Gandhi's thought, Ahimsa precludes not only the act of inflicting a physical injury but also mental states like evil thoughts and hatred, unkind behaviour such as harsh words, dishonesty and lying, all of which he saw as manifestations of violence incompatible with Ahimsa. Gandhi believed Ahimsa to be a creative energy force, encompassing all interactions leading one's self to find Satya, "Divine Truth."
Gandhi and Global Citizenship
For Gandhi, patriotism was the same as humanity. As he put it, "Through the realization of the freedom of India, I hope to realize and carry on the mission of the brotherhood of man. The concept of my patriotism is consistent with the broadest good of humanity at large." (Young India 4-4-1929)
Indeed, one of the challenges that the world faces today is the challenge of transforming the pervasiveness of violence in all its forms into that of a culture of peace; a peace that goes beyond the mere absence of war, to include living with justice and compassion, human rights and responsibilities and celebration of diversity. Gandhi's peaceful, unconventional, non-violent strategy to bring about Independence to India from British colonialism, and his work beyond independence, is akin to the principles of Global Citizenship that is now recognized the world over. Gandhi once stated "It is impossible for one to be an internationalist without being a nationalist. It is not nationalism that is evil it is the narrowness, selfishness and exclusiveness which is evil." (Young India 18-6-1925)
Gandhi himself did not discuss citizenship extensively although his plan for Basic Education or Nai Talim aimed at developing moral citizens for an independent India. He thought of himself as a citizen of the world. Gandhi wrote, "I learnt from my illiterate but wise mother that all rights to be deserved and preserved came from duty well done. Thus, the very right to live accrues to us only when we do the duty of citizenship of the world. From this one fundamental statement, perhaps it is easy enough to define the duties of man and woman and correlate every right to some corresponding duty to be first performed."
The role of education in preventing violent extremism and de-radicalizing young people has only recently gained global acceptance. An important step in this direction was the launch, in December 2015, of the UN Secretary-General's Plan of Action to Prevent Violent Extremism, which recognizes the importance of quality education to address the drivers of this phenomenon. The United Nations Security Council also emphasized this point in its Resolutions 21789 and 2250, which notably highlights the need for "quality education for peace that equips youth with the ability to engage constructively in civic structures and inclusive political processes" and called on "all relevant actors to consider instituting mechanisms to promote a culture of peace, tolerance, intercultural and interreligious dialogue that involve youth and discourage their participation in acts of violence, terrorism, xenophobia, and all forms of discrimination."
This is possible notably through Global Citizenship Education (GCED), which seeks to nurture a sense of belonging to common humanity as well as genuine respect for all. GCED is an emerging approach to education that focuses on developing learners' knowledge, skills, values and attitudes in view of their active participation in the peaceful and sustainable development of their societies. GCED is about instilling respect for human rights, social justice, gender equality and environmental sustainability, which are fundamental values that help raise the defences of peace against violent extremism.
Mahatma Gandhi is indisputably India's gift to the world; the pursuit of peace through the practice of truth (satyagraha), nonviolence (ahinsa), compassion and kindness is his gift to humanity. Though the centrality of education, like nonviolence, is almost conclusive, the type of education that is necessary for peace is what has never been addressed in any serious manner. There is a need for education not as the usual intellectual exercise of regurgitation but a journey through self – of building peace first with the self, before the society.
He believed that one has to be rooted in one's own culture to understand the other. "Gandhi's intercultural approach to the ideas of civilization and citizenship is a form of cosmopolitanism that refrains from monolithic moralizing and gestures instead towards a comfort with difference, alterity, and otherness". (Jahanbegloo, 2017). Gandhi said: "I believe that if one man gains spiritually, the whole world gains with him and if one man falls, the whole world falls to that extent" (Young India, 1924:398). He recognized the interdependence of humanity and the need to identify with the whole of humanity.
In a weekly newspaper Harijan that he published, Gandhi wrote:
"I am deeply interested in the efforts of the United Nations Economic, Social and Cultural Organization to secure peace through educational and cultural activities. I fully appreciate that real security and lasting peace cannot be secured so long as extreme inequalities in education and culture exist as they do among the nations of the world. The light must be carried even to the remotest homes in the less fortunate countries which are in comparative darkness and I think that, in this cause, the nations which are economically and educationally
advanced have a special responsibility." (Harijan, 16-11-1947, pp. 412-13)
The Relevance of Gandhi Today
People generally think that we should work to promote the happiness of the majority of mankind; in particular, they talk of 'the greater good of the greater number'. Further, happiness is equated with physical happiness and economic prosperity. Gandhi was of the firm belief that such a pursuit breaks the law of morality. When in doubt about one's duty, or course of action, Gandhi offers a solution: "I will give you a talisman. Whenever you are in doubt, or when the self becomes too much with you, apply the following test. Recall the face of the poorest and the weakest man whom you may have seen, and ask yourself if the step you contemplate is going to be of any use to him. Will he gain anything by it? Will it restore him to control over his own life and destiny? In other words, will it lead to Swaraj for the hungry and spiritually starving millions? Then you will find your doubts and your self melting away." (Miething, 2019)
This, in a nutshell, is a message at once eternal and contemporary.
References:
"A Note" [August 1947], In: The Collected Works of Mahatma Gandhi, vol. 89, p. 125.
A Letter addressed to the Director-General of UNESCO [Dr. Julian S. Huxley, brother of Aldous Huxley], Bhangi Colony, New Delhi, 25 May 1947). In: Human Rights. Comments and Interpretations. A Symposium edited by Unesco. With an Introduction by Jacques Maritain (Paris, 25 July 1948), p. 3 – UNESCO/PHS/3(rev.).
Christian Bartolf Dominique Miething (2019), Mahatma Gandhi's Message For Us In The 21st Century, Social Action Vol. 69 October – December 2019
Harijan : (1933-1956) English weekly journal founded by Gandhiji and published under the auspices of the Harijan Sevak Sangh, Poona, and from 1942, by the Navajivan Trust, Ahmedabad. The weekly suspended publication in 1940 during the "Individual Satyagraha"; resumed in January 1942, but stopped appearing during the Quit India Struggle. It reappeared in 1946.
Jahanbegloo, R. (2017) Cosmopolitan citizenship and non-violence, Contours Journal, Simon Fraser University, July 31. https://www.sfu.ca/humanitiesinstitute/contours/i1_p4.html.
Mahatma Gandhi (1994). "The Collected Works of Mahatma Gandhi: Supplementary volume"
UN Security Council Resolution 2250, adopted in December 2015, http://unoy.org/wp-content/uploads/SCR-2250.pdf
UNESCO, Global Citizenship Education – Topics and Learning Objectives, UNESCO, 2015, http://unesdoc. nesco.org/images/0023/002329/232993e.pdf and Global Citizenship Education – Preparing learners for the challenges of the twenty-first century, UNESCO, 2014, http://unesdoc.unesco.org/images/0022/002277/227729e.pdf
AUTHORS
Mame Omar Diop, Head of Education, UNESCO, Delhi
Satya Bhushan, Assistant Professor, National Council of Educational Research and Training, New Delhi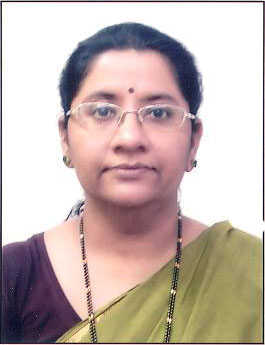 Varada Mohan Nikalje, Professor, National Council of Educational Research and Training, New Delhi
Preparing High School Students for Tomorrow's Thriving Job Market: Is the Education System Up to the Task?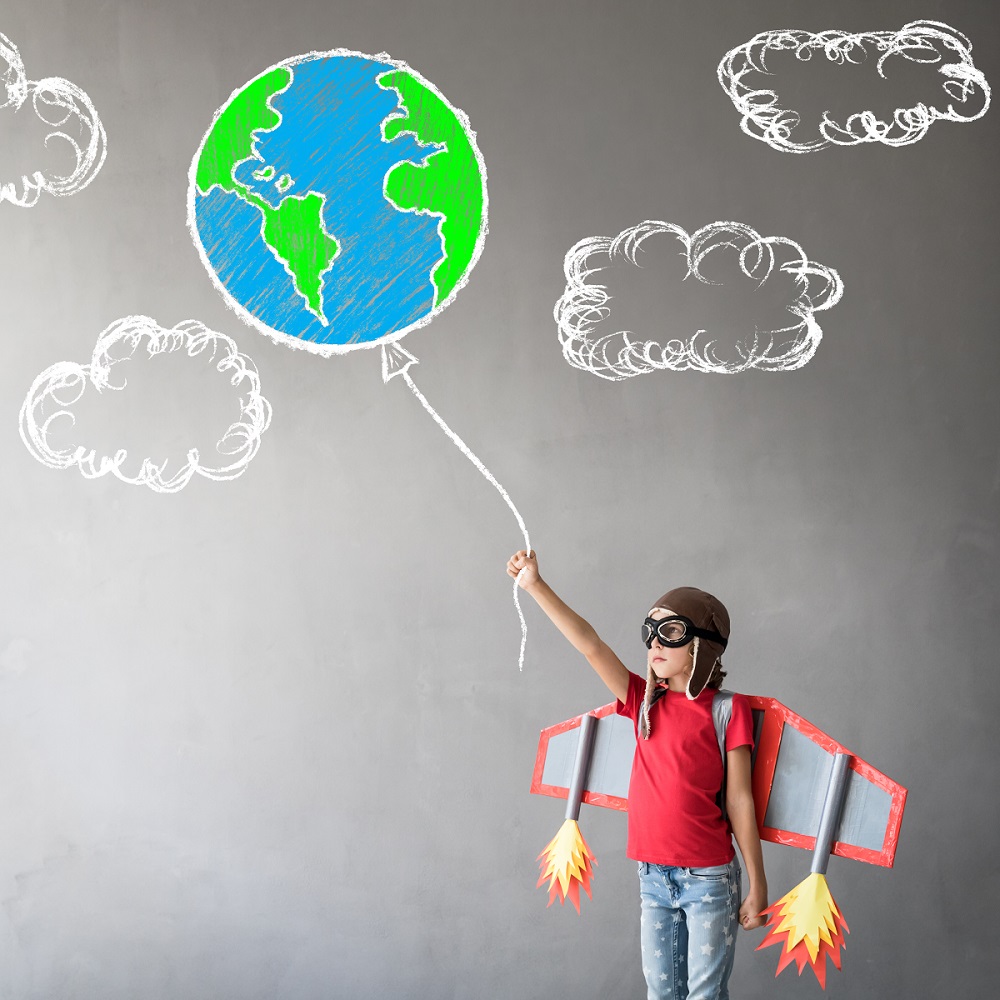 In the rapidly evolving landscape of the 21st century, the job market is undergoing a profound transformation. Traditional career paths are giving way to innovative roles, demanding new skills and adaptability. The question that resonates across boardrooms, classrooms, and dinner tables alike is whether our education system is adequately preparing high school students for this dynamic future.
In this thought-provoking exploration, we delve into the heart of the matter: the readiness of our education system to equip students with the skills, knowledge, and mindset essential for success in tomorrow's job market. Through insights from industry experts, we aim to dissect the challenges, unveil innovative solutions, and inspire a collective reimagining of education. Join us on this insightful journey, where we question, reflect, and envision a future where our students are not just equipped to survive, but to thrive.
However, the current education system in many countries, including India, is not adequately preparing them for this dynamic and uncertain scenario.
According to a report by the World Economic Forum in 2020, at least 54% of all employees will require significant reskilling and upskilling, and 42% of core skills required for existing jobs would have changed by 2022. Moreover, the COVID-19 pandemic has accelerated the adoption of digital technologies and remote working, creating new challenges and opportunities for learning and employment
As the world hurtles toward an unpredictable future, high school students find themselves standing at the crossroads, uncertain about the path that leads to tomorrow's job market. In a conversation with Dr. Devesh Kumar Singh, Chairman of Noida International University, emphasises that "preparing students for the expanding labour market is our top priority in a world where change is continual." He advocates for a curriculum that combines academic knowledge with real-world skills and adaptability, equipping students for the diverse opportunities they might encounter.
In today's digital age, Mayank Singh, Co-founder of Campus 365, emphasizes the significance of digital readiness. He stresses that "digital literacy and the willingness to adopt technology by educational institutions are crucial in today's fast-changing job market." His perspective highlights the importance of bridging the digital divide and ensuring students are not only technologically adept but also agile in the face of technological advancements.
Mamta Shekhawat, Founder of Gradding.com, sheds light on an often-overlooked aspect of education: understanding the job market itself. She believes that "by learning about the job market, students can adjust to developing technology and develop more productive skills." Her insight emphasizes the importance of students being cognizant of the evolving landscape they are about to step into. Education needs to promote lifelong learning and career guidance, that help students to adapt and grow in a changing environment, she says.
Ms. Shaina Ganapathy, Head of Community Outreach, Embassy Group said, "The education system should facilitate students' understanding of what's out there, both through exposure to the diverse array of industries and in understanding the kinds of skills required. Programmes should be put in place to help students gauge their strengths, weaknesses, and interests while mapping them to the industries in the existing job market. Furthermore, technological education and computer skills, including programming and data analysis, are essential to preparing students for the digital age."
To prepare high school students for tomorrow's thriving job market, the education system needs to undergo a fundamental transformation. It needs to shift from a rigid and rote-based curriculum to a flexible and learner-centred one, that fosters creativity, critical thinking, collaboration, and communication. Addressing the need for a lifelong learning mindset, Prof. (Dr.) Y.S.R. Murthy, Founding Vice-Chancellor of RV University, asserts that "we must teach students how to learn rather than what to learn." His words underscore the significance of instilling not just knowledge, but the ability to adapt and continuously educate oneself in the face of constant change.
Pratibha Sharma, Academic Director of Bhai Parmanand Vidya Mandir, champions a holistic approach to education. She believes that "the evolving job market demands a transformation in education. It is not merely about imparting specific skills; it is about instilling a mindset of lifelong learning." Her perspective emphasizes the importance of nurturing curiosity, creativity, and adaptability in students, essential traits in the ever-changing professional world.
Ms. Aparna Prasad, Founder of Knowledgeum, points toward the future. She asserts that "embracing industry and technological advancements, coupled with dynamic and future-oriented approaches to education, is the way forward." Her view emphasizes the need to expose students to emerging fields, preparing them for careers in areas like artificial intelligence, renewable energy, and cybersecurity.
Dr. Bishnu Pal, Dean of School of Engineering and Academics at Mahindra University, underscores the qualities demanded in the contemporary job market. He believes that "the booming job market demands individuals who can innovate, collaborate, and lead from the front with integrity." His perspective accentuates the importance of nurturing qualities like innovation and ethical leadership in students.
Practical experience is paramount, as Mr. Patriek Karayil, President of American Colleges, suggests. He emphasizes that "in today's high-speed job market, it is crucial for high school students to not only be knowledgeable but also to be shrewd in their academic and geographic choices for the future." His words underscore the necessity for strategic decisions in education, aligning students' choices with market demands.
Dr. Kasturi Bose, Strategy Consultant at Somerset English, advocates for experiential learning. "High school education is a crucial life-stage imparting skills to excel in a profession one will enter in the future," she affirms, emphasizing the practical skills students gain during this period. She vouches for project-based learning, internships, and mentorships, that expose students to real-world problems and solutions.
In today's globally competitive world, Abhijit Zaveri, Founder and Director of Career Mosaic, asserts the importance of a broader perspective. He believes that "students must stay informed about current events, geopolitics, and tech innovations to thrive in a globally competitive world." His words underscore the necessity for students to be well-rounded individuals, informed about the world beyond textbooks.
In India, the education system is facing several challenges, such as low enrolment and retention rates, poor learning outcomes, high teacher-student ratios, inadequate infrastructure and resources, and socio-economic disparities. However, the recent National Education Policy 2020, which aims to overhaul the entire education system, offers a ray of hope.
The policy envisages a holistic and multidisciplinary approach to education, that aligns with the global trends and needs. It proposes to introduce a 5+3+3+4 structure, that covers the age group of 3-18 years, and emphasises on foundational literacy and numeracy, experiential learning, skill development, and vocational education. It also proposes to integrate artificial intelligence, coding, and digital skills into the curriculum, and to create a National Digital Education Architecture, that will enable online and blended learning. According to Mr. Nasir Shaikh, Group CEO, The Lexicon Group of Institutes, Multifit & EduCrack, the Indian education sector is undergoing a transformation. "The Indian education sector is actively reshaping its approach by adapting curricula, prioritizing the development of essential soft skills, fostering valuable industry partnerships, embracing technology, and providing additional industry-relevant certifications," he states, indicating the sector's proactive stance in bridging the skills gap.
Meeta Kapoor, Principal of MGM First Steps School, delves into the heart of the matter. She believes that India's education sector needs to focus on enhancing educational infrastructure, enabling access to quality practical skilling opportunities, and improving curriculum to match the prevailing market trends.
Vyankatesh Kharage, Founder and Director of Asude Foundation, emphasizes the urgency of action. "The time for action is now, as we cannot afford to let the potential of countless students, particularly those facing economic hardships, go untapped and unfulfilled," he states, indicating the need for inclusive education that addresses the unique challenges faced by economically disadvantaged students.
These diverse voices collectively form a symphony of insights, urging educational institutions, leaders, and policymakers to chart a new course. As we navigate the intricate landscape of tomorrow's job market, these perspectives illuminate the way, guiding us toward an education system that not only equips students with knowledge but empowers them with the skills and mindset to thrive in an ever-changing world.
What are your thoughts on preparing high school students for the challenges of the future job market? Share your insights in the comment box below. Let's continue this crucial conversation together.