Indian Educationist Analyses Online Teaching & Its Future
Prometheus School Vice Principal writes about the online teaching, the education sector scenario and what might be its future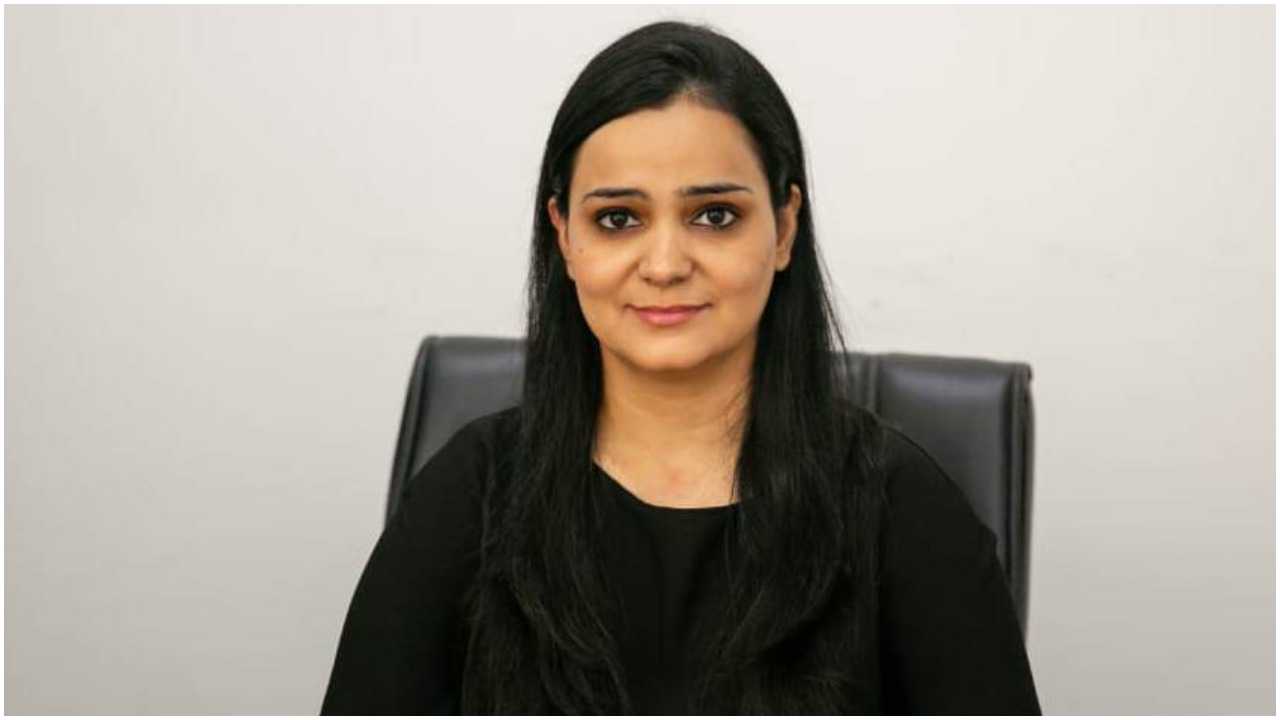 The COVID-19 pandemic has changed the dynamics across the world, including the education sector. Physical classrooms were replaced by virtual learning. Virtual classrooms are the closest equivalent of physical classrooms within the digital world. However, this mode of online teaching is, in no way, a substitute for traditional and conventional teaching.
The journey so far wasn't easy. Despite the flexibility and ease of conducting online classes from home, teachers faced multiple challenges. One of the most important challenges faced in e-learning was multimodality. Everyone learns at their own pace and one size fits all doesn't exist in the 21st-century scenario. With all the gratitude to great tools available for digital learning nowadays, there is still a niche when it comes to experiential learning via virtual mode. In a physical classroom, the educator can provide the right kind of support, resources and can measure the learning, however, that seems like a challenge in a virtual class. One has to be on toes for a healthy dose of creativity and use the right kind of tools to make the virtual class engaging and exciting. All the learners might not seem to be committed to the e-learning experience and thus, keeping them engaged may be a gruesome challenge for the educators. Bringing a virtual class to life and making it functional requires strategic planning and technical support.
At Prometheus, we used applications like Zoom and Microsoft teams to connect with students. Whereas Seesaw was our go-to application for keeping a continuous check on students learning and gathering evidence to measure their learning. Each day had a balanced schedule that started with connect time and mindfulness followed by three academic sessions and a specialist lesson. The celebrations of national and international days and festivals continued to reflect, learn and become culturally liable for we call ourselves an internationally-minded community. With the current need of the hour, the students, as well as educators, were provided with the right kind of workshops like cybersecurity and digital accessibility to create awareness and support the teaching and learning practices. The focus during this crisis was entirely on the learners. From giving additional support to the students by specialists to providing additional classes to clear the concepts, the varsity and educators came together to support students' learning in the best way possible.
It wasn't easy for teachers to engage with early learners independently since they require parental support and involvement to access their online classes. The issues were different at the upper primary and secondary level. The challenges like managing students' behaviour, maintaining discipline and encouraging punctuality were several concerns discussed by the school community. The unconventional set-up of online classrooms makes it difficult for teachers to monitor the actions and behaviours of every learner as many students switch off their video and/or audio, others may leave the classroom in between or sign-in with different names. Some students also engage and participate in private chats or switch windows in the middle of classroom lessons, which is often difficult to detect. Moreover, while technological glitches such as the internet and connectivity issues tend to hamper online learning, the lack of face-to-face interaction with students often makes the assessments more difficult.
Situations like these not only pose a challenge for the teachers but also disturb the flow of the classroom. Teachers then came up with ways to ensure smoother and more secure functioning of their classrooms by locking their virtual classrooms, controlling screen sharing, enabling the waiting room, locking down the chat, and removing unnecessary participants. The role of the educators then became more active in giving agency to the students and empowering them to reflect and self regulate their learning. From designing essential agreements to involving students in planning, co-creating success criteria, designing tasks alongside students became a lively part of everyday teaching and learning.
Another concern that many teachers faced is that of passive students. Every class has some students who either do not attend the online classes due to reasons such as connectivity issues or their lack of interest and/or motivation; and if they do, they often remain passive or unresponsive during the classes with minimal engagement. This resulted in the involvement of the parents where many not only ask questions and queries on behalf of their children but also do the work for their children.
We addressed the problem by conducting and facilitating sessions with the parent community as well, clarifying and setting expectations with them along with making them aware of the difference between supporting and facilitating their child's learning. Interactions with parents not only enables the teachers to create touchpoints with them at each step of their child's learning but also address and resolve the concerns of the parent community. These touchpoints help parents be more involved in their child's development in the right way. This form of active and effective communication with the parent community improves parent-teacher relationships as parents not only begin to place their trust in the school and its teachers but also become active collaborators or co-partners with the school.
While it is important to cater to the apprehensions and anxieties of the parent community, it is equally important to keep in mind and address the physical, mental, psychological, and emotional well-being and needs of the students. At a time like this, where everyone and everything is uncertain and social interaction is minimal, students, especially those with special needs are bound to feel a mixed range of emotions including anxiousness and restlessness.
Schools then must take the responsibility to help alleviate these negative emotions and feelings in their students. Many schools have managed to organize online sessions with the school counsellor or other professional counsellors for their students and the parent community. Additionally, regular communication with the teachers also helps students to stay updated with the current situation.
Even though online teaching seems to have its own set of cons, with reports from the World Health Organization (WHO) suggesting that the pandemic is likely to stay, this model of online learning is bound to stick around. As a result, both students and educators should make efforts to adopt and adapt to these changes as they try to adjust to the 'new normal.'
Even after the switch to the online space with the implementation and practice of online teaching for nearly 2.5 months since the lockdown, educators continue to observe the shortcomings of their teaching techniques and methodologies and then come up with ways to improve them. At Prometheus, the school management, parents and students had to come as a team to regularly discuss the objectives and alter some of the areas to provide the best that we can as an educational system. We stayed connected with the whole community through Microsoft forms and emails for their feedback and suggestions. We shall still refine our practices to make the learning authentic and meaningful in the coming time.
The success of this 'new normal' will require the participation of all the stakeholders – the school staff and administration, educators, parent community, and students- to come together and work collaboratively. As the teachers make constant efforts to modify and better their teaching practices, the students and parent community must also support them wholeheartedly. It is only through all of our joint efforts and continuous trial and error, that we may hopefully perfect online or e-learning soon and truly reimagine learning.
Author: Aneesha Sahni, Vice Principal, Prometheus School
From Testing to Learning: Redesigning Assessments for Student Success
The re-designed assessment policy is the need of the hour due to the great number of factors or alternatives it presents for assessment.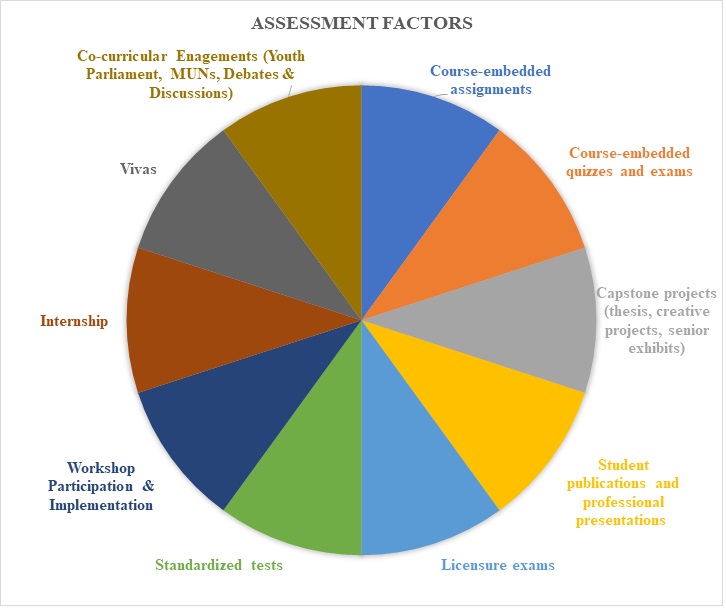 A plethora of activities, ranging from standardized examinations to writing an article or working on a group project, could be used for educational assessment. This assessment may be period or probable on the completion of the syllabus, conducted mainly to assess the knowledge, skill, and disposition of students on the subject or content taught by the teacher. The article examines whether there is a need to re-design assessments or not. Further, it explores the ambit of models for implementation and benefits sort by re-designing assessments.
Need for Re-Designing Assessment
The education assessment system in India dates back to the British colonial era when standardized tests were introduced to evaluate students' academic performance. This system was further enhanced after India gained independence in 1947, with the establishment of various boards and councils responsible for conducting examinations and issuing certificates.
Today, India has a complex education assessment system that includes board examinations at the secondary (class X) and senior secondary (class XII) levels, entrance examinations for higher education, such as engineering and medical colleges, and national-level tests like JEE, NEET, and UGC NET. Additionally, there are state-level exams for admission to state universities and professional courses.
In recent years, there have been several efforts to reform the education assessment system in India, particularly with the introduction of continuous and comprehensive evaluation at the school level. The focus has shifted from rote learning and memorization to assessing students' conceptual understanding and analytical skills. However, the system still faces many challenges, including exam-centric teaching practices, high-stakes testing, and a lack of standardization and transparency.
Some educators and policymakers argue that the current assessment methods are outdated and fail to capture the breadth and depth of student learning. They also argue that the focus on high-stakes standardized tests leaves little room for creativity, critical thinking, and other essential skills. Thus, there is a growing demand for alternative assessment methods that can more accurately measure students' knowledge and skills in various areas. These alternative methods may include project-based assessments, portfolios, oral presentations, and peer evaluations. On the other hand, some argue that traditional assessment methods are still essential and effective, especially in providing a standardized basis for measuring student achievement and identifying areas for improvement.
The crucial narrative underlies the fact that we as educators must equip our students with the necessary skill, knowledge, and abilities before their graduation in such a way that they become self-reliant and prepared for industry-based dynamics & requirements.
Benefits from Re-designing Assessment
Possible benefits that can be achieved by redesigning education assessment in India:
Better Learning Outcomes: By redesigning education assessment, it is possible to incorporate newer pedagogies and techniques which are more effective in promoting deep and meaningful learning. This will lead to the better academic performance of the students.
Reduced Exam Stress: Currently, the education system in India is highly exam-oriented, resulting in high levels of stress among students. Redesigning assessments will reduce the anxiety that arises due to long periods of study with a focus on rote learning.
Improved Teacher Training: With the redesign of education assessment, teachers will need to implement newer teaching methodologies requiring continuous teacher training across all levels of the education system.
Greater Focus on Holistic Development: Education assessments that assess various dimensions of a student's development- cognitive, social, emotional, etc. – will help in developing a more holistic approach to education that promotes the overall growth and development of the student.
More Efficient Evaluation: Newer assessment techniques such as adaptive testing or automated assessment will allow more efficient and accurate evaluation of student performance compared to traditional, pen-and-paper testing.
Alignment with the Industry: Redesigned assessments can be aligned with industry expectations, leading to higher employability of students post-graduation.
Improving Education Equity: By assessing each student's individual potential and performance, educators can identify underperforming students and devise strategies for their improvement, thus reducing educational inequity in the country.
Overall, redesigning education assessment would benefit not only the students and teachers but also the educational system as a whole, leading to better outcomes and progress in the long term.
Educational institutions all around the world envisage and plan for the holistic development of students, the re-designing of assessments along with the focus on long-term projects contribute to comprehensive development in the following stakeholders:
Students: An assessment based on the aforementioned factors paves a way for attaining clarity towards choosing a profession as students can better understand the practical aspect of each field. It helps them to acquire the requisite skill set applicable to a specific profession whilst aligning & improving their current knowledge & abilities. Technological involvement is an essential imperative in the modern world which becomes a key factor of the assessment process as it equips students with innovative thought processes & problem-solving approaches. For instance, a student who wishes to pursue Management or Business Administration after school must also be assessed on Microsoft Excel or Presentation. When students get acquainted with pragmatic situations they are overset to embark on the possible solutions this ultimately adds to higher confidence & commandability in young individuals. Furthermore, various activities forming part of the assessment catalyze greater associations within the industry.
Teachers: With the redesigning of assessment policies within the framework of schools teachers will be required to continuously develop themselves to ensure deeper insights into subjects. There will arise a need to correlate with multiple activities prevalent in diverse fields with respect to the subject matter, which further leads to the development of mentoring relationships among students and teachers. Furthermore, the teaching pedagogy would have to encompass various innovative and creative approaches toward the learning process making the teachers technologically updated.
Institution: For any institution upon its foundation creating a culture becomes essential similarly a redesigned framework of assessment involves various aspects of collaboration. For instance, an institution can collaborate on a service project with another institution. Further various academic organizations form Memorandums of Association or Understanding with different industrial organizations, for instance, the culinary club at school can develop an MOU with Restaurant for providing internship experience to its interested students. The students enjoy the learning process and outcomes turn out to be quite outstanding compared to traditional assessment adding to the goodwill of the institution. Lastly, a healthy and thriving atmosphere of learning & assessing attracts national as well as global attention thus increasing the accreditations and recognition of an academic institution. For instance, a good number of schools in India excel in innovative inventions & development, these inventions could possibly be patented or recognized by various governmental departments.
Nation: When assessments are designed to deal with theoretical as well as non-theoretical aspects they contribute to the creation of life skills & soft skills in students ultimately leading to the holistic development of young individuals. Practical assessment requires practical solutions where students take steps towards self-sufficiency and self-employment. These students during their learning hours get acquainted with tasks related to adversity or risk management which indeed is a quality that all individuals in society must learn & master. These little steps practiced, taught, and assessed in schools build citizens with high cognitive & logical abilities. Ultimately schools are a pathway to the world, when schools collaborate and associate, a chain of collaborative efforts gets set up throughout the economy and society, and students act as the most important resource for the growth & development of any nation.
Conclusion
Take a view from the eagle's eye and witness the outcomes of the traditional assessment system compared to that of the Re-Designed assessment system which is composed of a number of activities including up to a certain limit the pen and paper assessment approach as well. Uniquely the re-designed assessment policy is the need of the hour due to the great number of factors or alternatives it presents for assessment. Multiple factors are the key to recognizing student potential in different fields, in this way, the young potential is not discarded or set aside simply on the notion that a student has failed or lacks in one means of assessment. A popular quote as follows sums up the argument in favor of multiple assessments, being – "Everyone is a genius, but if you judge a fish by its ability to climb a tree, it will live its whole life believing that it is stupid." Further, a re-designed structure for assessment benefits not only students but teachers, parents, academic and industry institutions, and the country as well.
Author – Sushma Bhadauria, Founder Principal, CLC International School, Sikar, Rajasthan