Development Model for Teacher Training in Asia and Beyond
Kris Laroche and Dr Nicolene du Preez draw out a development model for Teacher Training in Asia and beyond.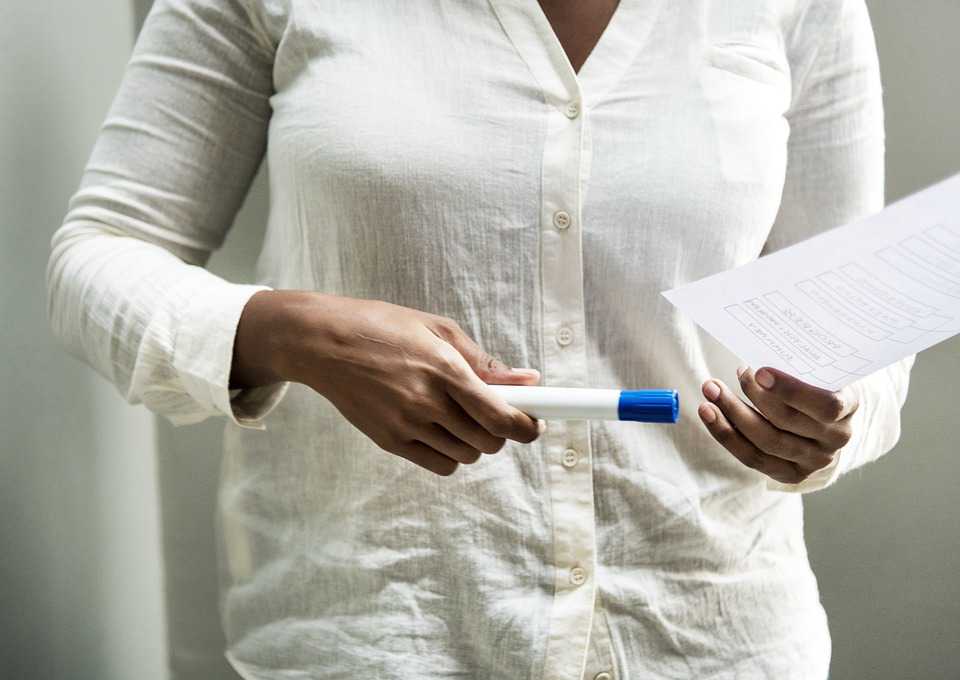 It has become more common in recent years to discuss professional development research, both in relation to the 'educator-asresearcher' and a more general concept of the research-engaged educator. Such discussions have taken on a sharper focus that stress the active role of the educator taking ownership of their own professional development –and yet, this is problematic in terms of educators' capacity to both engage with research and, at the same time, develop their own professional selves.
This article focuses on an initiative at Green School Bali for faculty professional development, which sought to enhance teacher choice and voice during a process of making and utilising the methodology of Educator Agency. The article illustrates how educator agency increases when collaboratively designing and implementing professional development 'For Teachers, By Teachers'. Implementing this model resultsin a tangible, holistic impact on educators as their confidence and relevant knowledge grow, as supportive and focused professional networks are strengthened among faculty, and as professional learning is personalised to be meaningfully tailored to explicitly encourage sustainable innovation. Further, psychological safety is addressed head on in this model, therefore, ensuring trust is built and honoured throughout the organisation. The article draws upon qualitative data generated from three cohorts of participating educators, through a variety of feedback channels as well as direct observations by the authors.
HISTORICAL PROFESSIONAL DEVELOPMENT
In order to change current state, it is important to understand that history repeats itself. Understanding this history is a first step in breaking the cycle. In the past, professional development has generally been a top down approach with very little room for individual preferences, reflecting the dominant paradigm of the industrial/factory model of schools. This approach arises from predetermined outcomes and planning for the best interest of educators, as decided upon by external bodies often far removed from the realities of teaching and learning in a given context. This historical perspective predominantly perceived educators as passive learners, lacking the ability to take responsibility for their own professional learning and growth. According to Rucker, (2019:online) content usually created for professional development would be a mile wide and an inch deep for educators, lacking relevance or applicability to specific challenges, and unable to create an authentic and safe space for reflection on practice, either as individuals or collectively, let alone incorporate the much needed process of co-creation. These restrictions have led researchers to seek new perspectives in educational reform. Improving professional learning for educators is a crucial step in transforming schools. We teach who we are. In a rapidly changing world where complexity and chaos are the reality, the need for deep learning that addresses diverse needs, abilities, and unknown futures has intensified. This has lead practitioners, researchers, and policymakers to think more systematically and creatively about how to improve educators' learning from recruitment, preparation, and support, to mentoring, coaching and other leadership opportunities (Darling Hammond, Hyler and Gardner 2017:1). It is further mentioned (2017:1) that sophisticated forms of teaching are needed to develop 21st century student competencies, such as deep mastery of challenging content, critical thinking, complex problem-solving, effective communication and collaboration, and self-direction.
For these sophisticated forms of teaching to become the norm, professional development opportunities are needed for teachers to learn and refine the pedagogies required to teach these skills. We propose that Educator Agency is an effective methodology for this development.
EDUCATOR AGENCY
Educator Agency allows every teacher to have more choice and voice in their own development. This level of flexibility stimulates internal commitment for improvement through deep engagement, in addition to addressing diverse needs across the organization and over time. When agency is allowed educators develop ownership over their own choices. According to O'Brien (2016) it was found that teachers' perceptions of whether their opinions are factored into school-level decisions appear to be related to job satisfaction.
Table 1.1 represents feedback that was collected during a week long professional development week at Green School in Bali. This is a small selection of feedback that came from a weeklong structure that was created and implemented by Green School educators for Green School educators. Drawing from the methodology of educator agency. This feedback was collected over five days with 76 different workshop offerings, 4 Keynote presentations, 41 people presenting or leading workshops, not includingfarmers that presented with Kul Kul Connection (KKC), 10 Well Being activities and 5 Yoga Nidra sessions.
In table 1.1, educators submitted comments during a professional development week that was created and implemented with choice and voice from the teachers. This was not a traditional approach to creating nor implementing professional development. This innovation revealed a newfound commitment of educators to attend multiple and varied sessions and to give feedback on how this development directly impacted their own personal and professional needs. The teacher agency given during the development week allowed for authentic introspection and generative collaboration. Looking closely at table 1.1 with specific reference to the feedback for improvement column it is important to point out that the major theme in this column deals with the logistics of that particular development week. The logistics are not considered to be a factor that would influence educators future implementation of what their learnings and insights during the development week. In other words feedback in column two allow the process to improve logistically in the future where as feedback in column one explicitly states the positive and far-reaching impact of educator agency.their learnings and insights during the development week. In other words feedback in column two allow the process to improve logistically in the future where as feedback in column one explicitly states the positive and far-reaching impact of educator agency.
BUILDING COMMUNITY THROUGH PSYCHOLOGICAL SAFETY
Allowing agency during the planning of professional development structures builds community and psychological safety. In this context, community would be referred to as the educators and faculty involved in professional development. As seen in figure 1.1 there are various components to building psychological safety in a community such as leadership, group dynamics, trust and respect, using opportunities to practice what works well and a overall supported organizational context. Keeping in mind that if the last mentioned component of context is created with educator agency, the context will allow commitment through the choice and voice of educators. The hard work creating a professional development structure is not as much the physical components such as venue, food, time and other basic needs. However planning from the inside out ensuring internal commitment and safety of educators plays a crucial part in the sustainability and quality of impact of the professional development offered.
New Age Instructional Techniques
Traditional pedagogical techniques, based on a teacher explaining a topic and students taking notes, may still be helpful occasionally. Still, education today revolves more around encouraging the students to awaken their curiosity and desire to learn.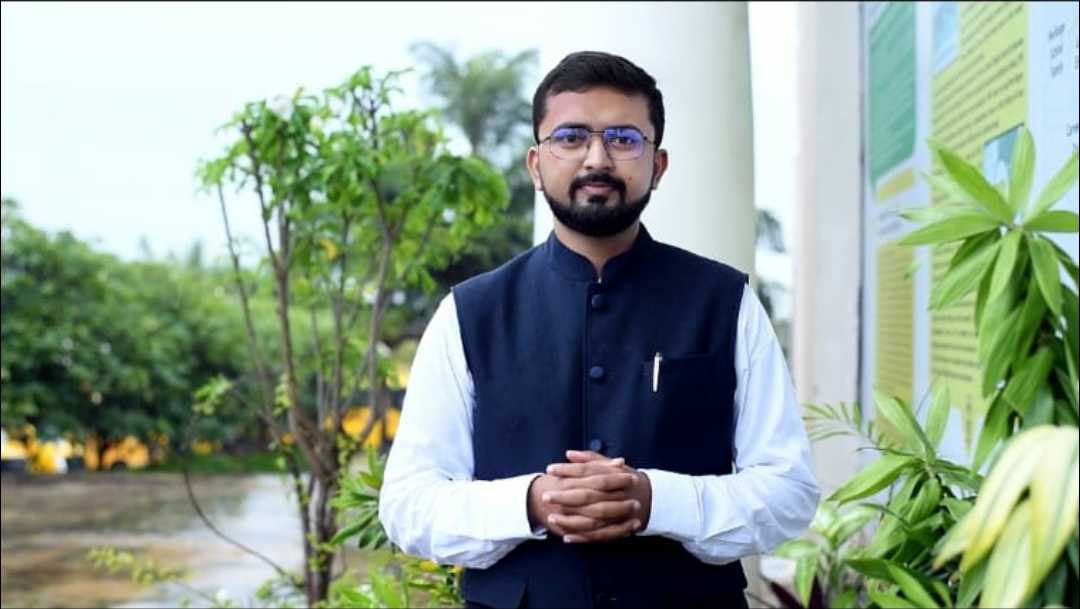 Education and its purposes have evolved over time. The meaning of 'knowing' has changed from remembering and repeating information to finding and applying it. Education helps students identify their critical purpose in life. It is really a tool to enable young minds to become lifelong learners. It empowers them to be able to tackle any challenge that life throws at them.
The purpose of being an educator is to make the world a better place. Where people are empathizing, caring, and capable of understanding each other. The prime objective of education is to nurture the leaders of tomorrow. To impart quality knowledge and learning so that the young generation becomes responsible and future global leaders and citizens.
Advanced research in education philosophy and brain science has had a tremendous impact on instructional strategies for the classroom. As a result, the educational paradigm has seen a transitional shift in instructional strategies over the past few years. Educators now are required to step out of their comfort zone of the traditional mode of teaching confined to classrooms.
Teachers are now bound to integrate the new instructional strategies to make a mark in the educational arena. A number of different teaching techniques have emerged during this transition and due to this change in education. Some of the research-backed pedagogical practices that are appropriate for 21st-century classrooms are:
Reciprocal Teaching:
Reciprocal teaching is a method in which students in small groups predict, clarify, question, and summarize a scaffolded reading comprehension. It is similar to a small group of students sitting in circles and using a communal constructivism approach to making meaning. Here each student takes the role of both learner and teacher within the group. This technique allows the students to develop a shared understanding of the text and supports the students who find it difficult to comprehend complex texts.
Student-generated questions :
This technique allows students to work individually or collaborate with peers to generate their own set of questions based on Bloom's Taxonomy template. This technique enables students to go through a rigorous thinking process of divergent and convergent thinking that ultimately ends with a reflection-based task to summarize their learning.
Higher-order thinking questions:
This technique of instructional learning is a must-have in every classroom. Critical thinking is essential as it allows students to apply the knowledge to a context different from the one that was initially learned. Using this strategy and adding cases and real-life situations to these questions allows children to develop relevance and motivation.
Reflection questions:
Metacognition – the science of thinking about learning is a potent tool that should be used in every classroom. This allows children to strengthen their understanding and retain the information for a longer period of time. Questions like the muddiest point today? What were my three takeaways from the last 30 minutes? How would I use this learning to make my day better? And many more allow students to reflect on their learning and evolve themselves as lifelong learners.
Taking a constructivist approach, these techniques or strategies allow the learners to accommodate and assimilate knowledge. When a teacher uses group work he/she is leveraging the true nature of learning. This collective activity allows and enables the students to find relevance in the learning environment. Moreover, it will enable learners to have agency over their learning by modeling a real-world situation. Often when a teacher starts using collaborative approaches, various reasons like unequal participation deter it. The classroom space dons a chaotic look, and the teacher has no control. All these have to be minutely dealt with by developing as a facilitator rather than a sage on the stage. Working in groups allows children to develop essential life skills like empathy, compassion, and critical thinking.
Traditional pedagogical techniques, based on a teacher explaining a topic and students taking notes, may still be helpful occasionally. Still, education today revolves more around encouraging the students to awaken their curiosity and desire to learn.
About the author:
Siddharth Rajgarhia is Chief learner and Director at Delhi Public School Nashik, Varanasi, and Lava Nagpur. Having 10 years of experience in leading schools. He is an avid Mindfulness practitioner and believes in lifelong learning