Early Childhood Association Conducts Webinar on Using Technology For Distance Learning
To help teachers lookout for new ways to make online home-based learning more innovative, Early Childhood Association conducted a Live talk in association with Google For Education, Association for Primary Education and Research (APER), and ScooNews.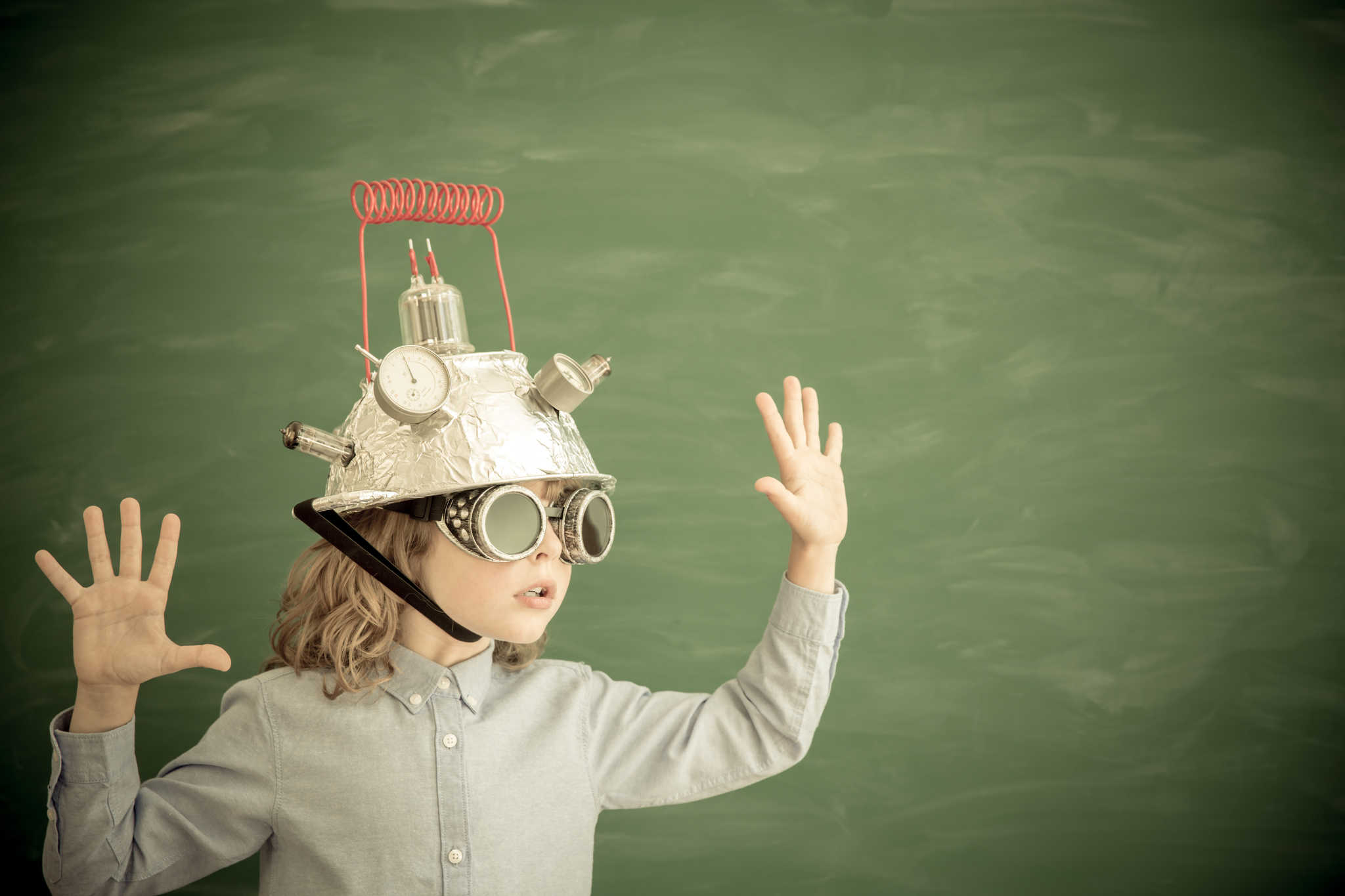 As an Early Childhood Education teacher, you're always looking for inspiration for your classroom. The quarantined situation that we all are in together has also pushed us further to lookout for new ways to make online home-based learning more innovative and creative.
To build this community of educators who are dealing with a situation like this for the first time, Early Childhood Association conducted a Live talk in association with Google For Education, Association for Primary Education and Research (APER), and ScooNews.
During the opening remarks and introduction, Co-conducting the Live session, Bani Paintal Dhawan, Head of Education, South Asia, Google, stressed on the fact that how using these online platforms will now serve schools during the emergency. She said, "Google has specific platforms like Hangout which can be used for flipped classrooms that the secondary schools are already using for quite some time now. We're happy and excited about the Early Childhood Education movement in India and believe that the concerned institutes will get a 'hang' of it soon."
Dr Arunabh Singh, Chair – Uttar Pradesh West, FICCI Arise & Director, Nehru World School, who took a quick session on 'School Journey on Technology Integration,' said that it's time we turn our learnings gathered from conferences so far into real actions. He stated, "Let's together experience the power of digital learning. There is no need to feel ashamed if you don't know how to use these apps. It's okay if we fail the first time. I remember when we, a bunch of educators, tried Google Hangout for the first time, we didn't realise a parent mistakenly became a part of it. We immediately learned from our mistakes. Also, as organisation leaders, make sure your team is comfortable and not scared or overwhelmed to try new things. Similarly, parents should be supported throughout as this is going to be something new for a majority of them."
Conducting an extensive talk on 'Using Technology Effectively for Home-Based Learning in ECE,' Dr Swati Popat Vats, President, Early Childhood Association, spoke on how ECE teachers can come up with a well-planned virtual learning curriculum that's equally fun as any pre-school classroom. Apart from this, she also focussed on ways in which the teachers can make parents a part of this entire plan so kids can enjoy activities ranging from literacy, creativity, and physical fitness while at home.
Based on the Live discussion that took place in three slots between 800 Early Childhood Educators from around India, below are some important points that, as educators, we need to focus on ensuring the following when we plan any home-based learning for the children:
Avoid any planning that has ideas only from WhatsApp forwards, Pinterest, and web searches. Check whether it is developmentally appropriate for the child.
Completing the 'curriculum' is important because parents will want that too, but ensure that the focus is not on all screen-based activities and worksheets only.
Have a connection with the teacher every day, that is important for the children as they feel reassured.
Guide parents to make the child talk on the phone with school friends, especially the ones that the child is close too. Let it not always be a video call. Children must be supported to communicate in all forms.
Have a combination of all life skills in the planning. Don't forget socio-emotional development.
Make it a point to add home chores, so that children learn to be responsible and involved in the home, it can be as simple as helping fold the laundry, making the beds, laying the table, helping in dusting or cleaning, helping water the plants.
Cooking activities are fun too, especially when the child can eat what the child has prepared. Goes without saying that safety in the kitchen is a must.
Have activities that require the child to bond with parents and family, it can be through a board game or group games.
Include outdoor time like going for a walk, so that they get their daily dose of vitamin D too. A walk with dad at night, to go stargazing is also a good idea. Parent-child yoga is a big stress buster. Outdoor games with the ball, skipping rope is all necessary. After all, being cooped up at home will frustrate the kids.
The earth without 'art' is just 'eh'! To ensure an ample dose of drawing, painting, origami, dance, playing a musical instrument, rhymes, listening to songs and stories, etc.
The 3 R's need practise! Reading, writing and number education are an important part of learning and development, ensure that in the haste to complete books and worksheets, it does not end up being drill-based planning.
As much as possible have a daily connection with the class teacher on Facebook live or any other format. The teacher can explain concepts, tell stories, talk to the kids about the situation so that the panic is reduced and talk to the parents so that they feel reassured too.
Let it not all be one-way traffic, choose platforms of communication where children can send you their drawings, videos, etc. so that they feel cherished and valued.
Most importantly check for the above in your planning to ensure that this situation does not steal a play from children's lives.
If you don't already use a platform for communication with parents, try SEESAW and CLASS TAG apps, they are quite good and easy for everyone to use.
Keep in mind parents from all cultural backgrounds, don't keep your communication only in English, if you know parents who are not yet comfortable with English then call them up and explain things to them. Don't lose out on personal connections.
Please note that many parents may not have computers but all have a phone, so whatever is your home learning planning, ensure that it is compatible with phones.
Dr. Vats emphasised on how important it is to keep the education process on-going at home during this break as it would help kids overcome the stress they might be under because of the sudden confinement.
The interactive session also had suggestions based on which applications the Early Childhood educators can try and introduce to parents, who're currently the link between them and their students.
BORN SMART APP
These 3-minute games in English and Hindi will allow parents to understand how, when and what to do with their children.
The games will strengthen the parent-child bond and foster brain development.
The games will develop their physical, emotional-social and language growth.
The games also help nurture children's social skills.
CODE MONKEY JUNIOR
This app is for coding games with many visuals.
It enables children to understand directions and movements.
Since it has blocks, it makes it easier for children from 3.5 to 6 years of age to precode.
With each progressing stage, the children will learn logic, algorithm, sequencing, loops, counting and direction orientation.
GOOGLE BOLO
The biggest benefit of this app is that it allows you to choose between 9 languages.
The app has a tutor-cartoon named Diya to connect to kids.
The older children can try reading interesting stories with great visuals and for the younger children, the parents will be able to read out stories.
This app works offline as well, so does not need the internet once it is downloaded.
GOOGLE ART AND CULTURE APPLICATION
With Google Arts & Culture you can visit top exhibits, zoom in on artworks in mind-blowing detail and browse thousands of stories, photos, videos, and manuscripts. Because we cannot take kids for museum tours at the moment, with this app we can take them anywhere and show them iconic sites, famous buildings, and natural wonders.
It is appropriate for 4 – 6 years old with an adult's active participation.
It can teach virtual visual-spatial skills through some features and give informative knowledge about some personalities.
This app provokes a child's thinking skills.
KHAN ACADEMY KIDS APPLICATION
This application is for 3 years onwards.
It engages kids in core subjects like early literacy, reading, writing, language, and math while encouraging creativity and building social-emotional connections.
SCHOLASTIC LEARN AT HOME
It provides 20 days' worth of active learning journeys designed to reinforce and sustain educational opportunities for those students who are unable to attend school.
It gives you the advantage of day-by-day projects to keep kids reading, thinking, and growing.
Suitable for 5+
MUSSILA MUSIC SCHOOL APP
Teaches kids music while sitting at home.
They get access to listening to the sounds of various musical instruments.
It's an app with hours of musical lessons, challenges and games carefully crafted by musical experts and educators.
The academic research and peer reviews during this Hangout were of great influence and we believe, will help the Early Education Curriculum get some more recognition during this tough situation.
According to Dr Vats, these innovative methods are going to create history for Early Childhood educators. She said, "It's our duty to make home-schooling for our students full of surprises. Don't make them feel that play-time is their reward, instead let it become a learning session for them."
On how to deal with parents, she insisted that the teachers must interact with them once a week on-call. "Keep the activities simple for the parents to understand, don't overwhelm them. Always brief them well about the tasks allocated that will also strengthen the bond of parent-child. Every learning activity that you propose must reduce the stress the families are experiencing currently," she added.
Image courtesy: Shutterstock
Educating the Heart, Mind and Body
True education, which comes with an educated heart, mind, and body, helps us overcome our prejudices and become wholesome human beings who are not only intellectually sound but also physically productive and socially conscious.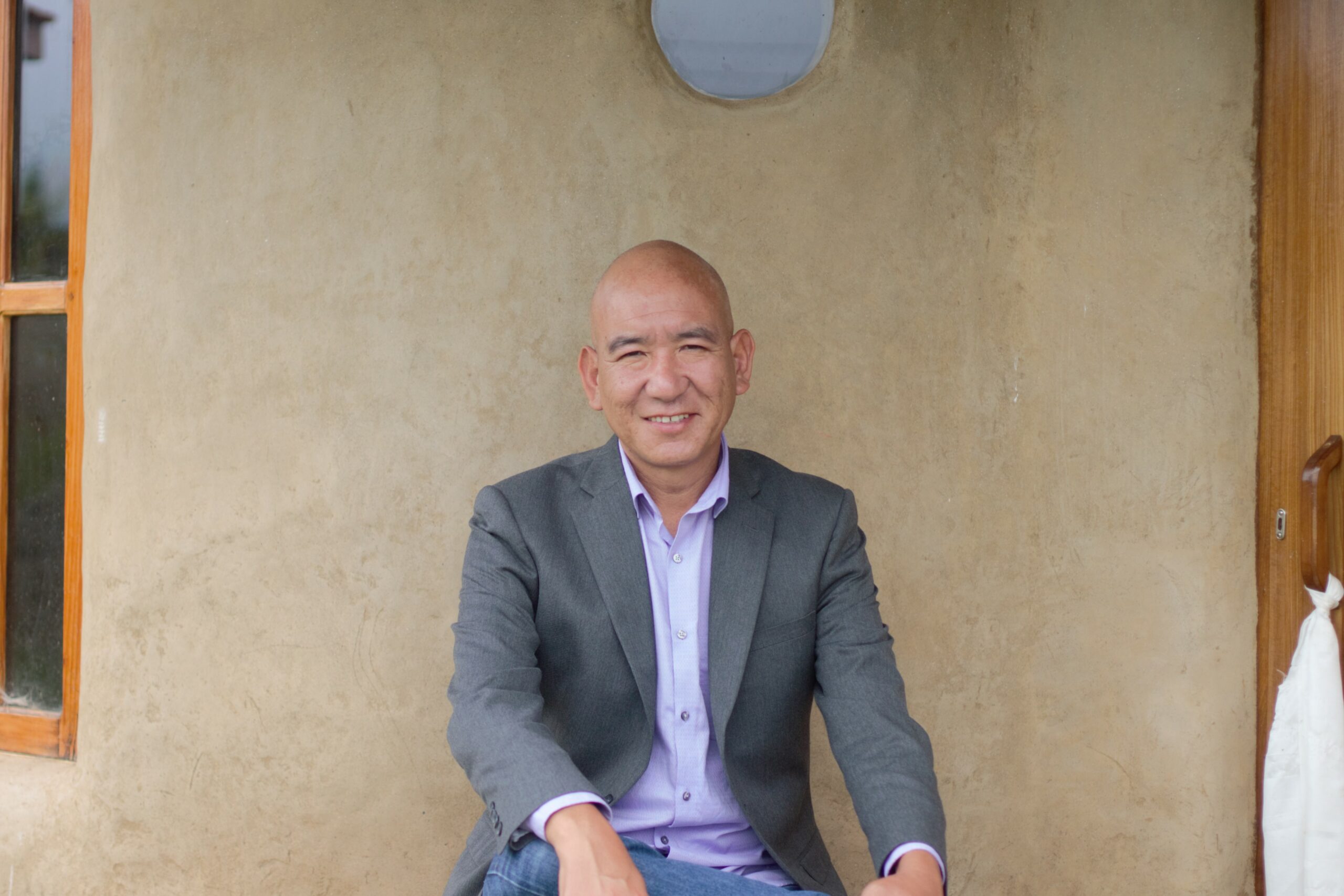 Educating the mind without educating the heart is no education at all!

Aristotle
The above adage by Aristotle implies the importance of imparting values like empathy, compassion, resilience, rationality, humanity, accountability, integrity, confidence, and courage through education. True education, which comes with an educated heart, mind, and body, helps us overcome our prejudices and become wholesome human beings who are not only intellectually sound but also physically productive and socially conscious.
In considering the opening paragraph, are we ready to re-envision our learners and rethink their education? Are we ready to prepare our children for an unknown future and make them believe in their potential to create the future they desire? 
I believe the immediate responses would be: Undeniably! It is the need of the hour! However, preparing the creators of the future requires an internal shift in the adults' mindset—be it parents, educators, or policymakers.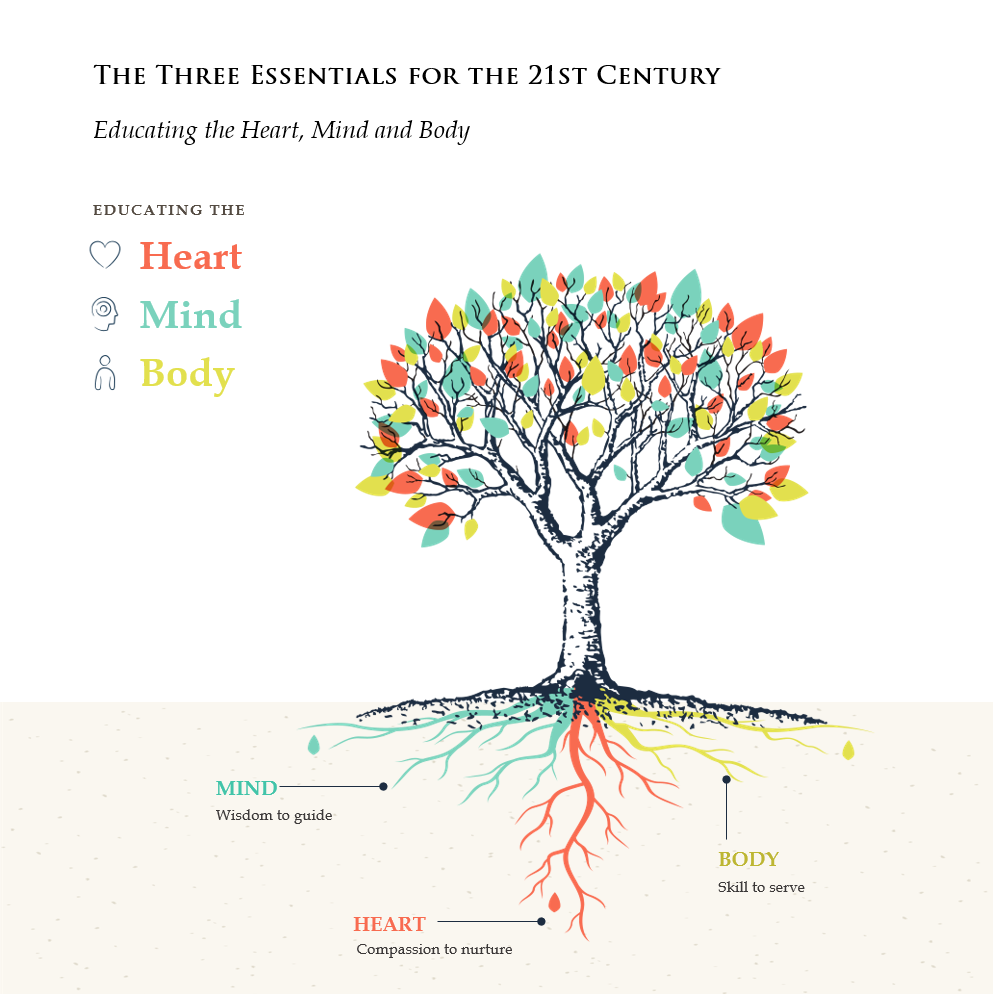 At Jhamtse Gatsal, a young children's community that I started in 2006 to raise and educate children from backgrounds of trauma and adversity from my remote region in Tawang, Arunachal Pradesh, we believe that education must align every child's potential, developmental needs, and dreams with their talents and abilities. It must focus on the processes of learning over outcomes as well as nurture each child's unique competencies, skills, and pace of growth. Finally, it must foster holistic student learning and expression in academic, social-emotional, artistic, and essential life skills.
Embracing a gardener's approach because Jhamtse Gatsal means Garden of Love and Compassion, our educational approach values every child. Each adult at Jhamtse Gatsal acts like a gardener and sees children as unique seeds with their own growing needs and contributions. We believe that every child is like a tiny seed with the immeasurable potential to grow into healthy, thriving, and abundant trees. Thus, our educational model places the child at the center, and through the right nurturance and a conducive environment, lets their potential emerge from within.
I believe that today's learners require an education system and learning environment which enhances creativity and engagement rather than conformity and compliance to make the transition from seeker to a creator mindset. A truly educated person understands the purpose of creation. S/He works with intelligence for the benefit of everyone. Hence, at Jhamtse Gatsal, we focus on fostering an understanding of interdependence and responsibility to nurture our children as individuals, but not make them individualistic.
The National Education Policy 2020 is a step in the right direction towards such nurturance. Its rootedness in the rich heritage of ancient and eternal Indian thought of pursuit of knowledge (jnan), wisdom (pragyaa), and truth (satya) being the highest human goal which is supported by modern-day technological developments strongly resonates in the educational model being practiced at Jhamtse Gatsal.
When we educate the heart, mind, and body of each child through a learn, reflect, and engage pedagogy, it enables our children to cultivate compassion to nurture, wisdom to guide, and skill to serve. I believe such learning equips children with skills to create an equitable and sustainable future for themselves and others. To achieve this goal, our education needs to transition from schooling with siloes of academic, extra-curricular, vocational, life skills, or social-emotional learning. Given the rapid post-liberalization growth, climate change, and a pandemic that brought humanity to a standstill, fostering adaptability, resilience, and human-centric skills are the need of the hour. All these skills must be interwoven to raise conscious, responsible, and capable human beings.
Such preparation necessitates us—the adults—to be willing to unlearn and relearn first. Simply incorporating skill-building or social-emotional programs as extra-curricular activities is not enough. Learning must give mainstream emphasis and time to foster a diverse range of skills to enable children to create the future they desire. Our National Education Policy 2020 has broadly mapped out how such interconnected learning can be achieved. Now curricula need to be developed to translate it into action.
Furthermore, simply reimagining curricula that accommodate the three essentials of educating the heart, mind, and body as well as the diverse learning styles of all children is not enough to meet the educational needs of all learners. We also need to imagine a new generation of learning spaces that can support our learners and educators to engage with and deliver progressive curricula.
To my mind, the new generation of learning spaces must include the following aspects:
Utility
Be adaptable, spacious, and flexible learning spaces, designed for efficient access, and which can respond to the needs of all learners, educators as well as the evolving technologies needed to fulfill the present and future needs of our learners.
Wellbeing
The design of the reimagined learning spaces must be comfortable, safe, and healthy for children while stimulating their emotional wellbeing.
Significance
Research has shown that when a physical learning space embodies its 'inherent pedagogy,' the cultural, psychological, and behavioural attributes of the physical space shape both the learning and the teaching. Envisioning our learning spaces to manifest our values, as was the case in generations past, would inspire learners to imbibe these principles.
When the design of our learning spaces is inherently suited to enhance the educational experience of all learners, it would allow learners to make choices and experiment with learning techniques to ultimately discover how they learn best and where their true passions lie. It would equip educators with a greater capacity to effectively respond to the diverse learning needs of their learners.
Last but not the least, the Covid-19 pandemic lay bare the existing fault lines within the educational system and reinforced the importance of technology in narrowing the long-standing gaps, disparities, and inequities. I envision a Classroom 2.0 which would pair humans and technology and enable parents, educators, and policymakers to reimagine and rethink the design and development of digital infrastructures to achieve inclusive, equitable, and quality education for all.
About the author:
Lobsang Phuntsok is a former Buddhist monk whose work is focused on transformative education, sustainable development, and social entrepreneurship. In 2006, he started Jhamtse Gatsal Children's Community in Lumla, Arunachal Pradesh – a loving home and learning environment for 100+ children from backgrounds of trauma and adversity.
Jhamtse Gatsal is a right living laboratory practicing the principles of love and compassion in raising our children through an integrated educational model which focuses on the Three Essentials of the 21st Century: Educating the Heart, Mind, and Body.
Jhamtse Gatsal has been featured in the Emmy Award winning documentary, Tashi and the Monk. Lobsang is a global speaker on raising and educating children mindfully and compassionately. He has given keynote addresses at the United Nations during the Universal Children's Day celebrations, the Ministry of Education in Israel, and at diverse learning platforms within India and internationally. He has received several prestigious awards including the Spirit of Humanity Award from the Americares Foundation and the State Gold Medal from the Government of Arunachal Pradesh.