Early childhood development MILESTONES AND HOW TO ACHIEVE THEM
There are multiple programmes that can help a child achieve milestones and an early intervention always leads to successful outcomes, believes PARVATHY JAYAKRISHNAN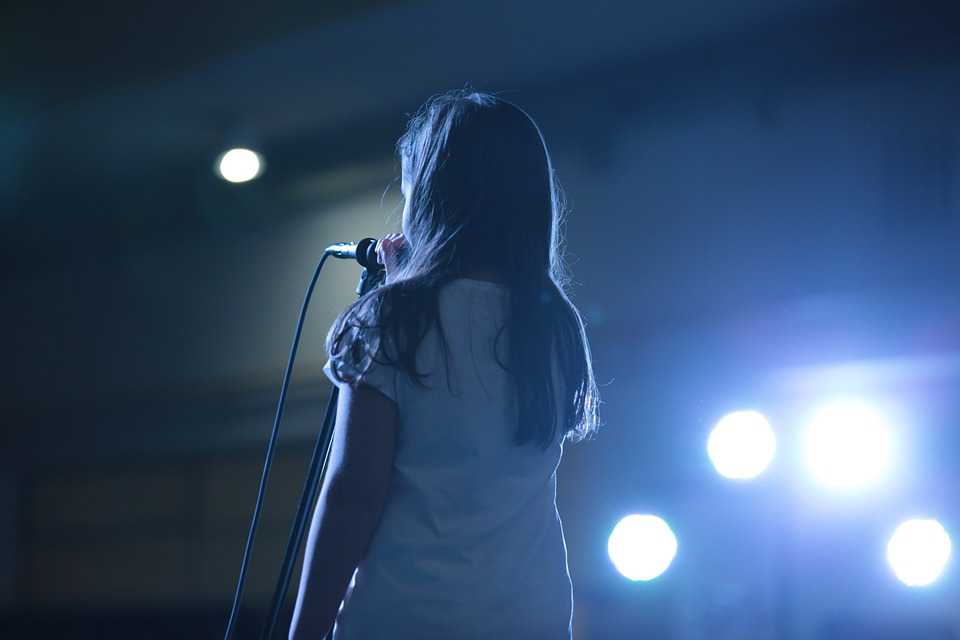 Children are beautiful just as they are and all we need to do is guide them to do develop and grow into individuals who can think clearly on their own. One thing we need to understand as parents and educators is that every child is unique and different from one another. Developmental milestones are indicators that tell you the abilities that an average child can achieve at a certain age. These milestones can involve physical, social, emotional, cognitive, and communication skills such as walking, sharing with others, expressing emotions, recognising familiar sounds, and talking.
The milestones can help identify potential delays in development and the parent can get help from a doctor, if needed. Delays can be identified by a parent, teacher or a caretaker who is closely involved in bringing up the child.
PHYSICAL MILESTONES
The first five years of a child's life is most crucial in their overall development and it is important that he/she is observed very closely to understand their development and to see if they are achieving milestones. Children may be observed by their parent, caretaker or their preschool teacher and any gaps in development need to be discussed and tended to. Early intervention in any case can lead to much better results.
FROM 1 TO 2 YEARS
Children start becoming independent at this age and tasks requiring balance and hand-eye coordination begin to emerge. During this stage of development, most children are able to:
Pick things up while standing up
Walk backwards
Walk up and down the stairs without assistance
Move and sway to music
Colour or paint by moving the entire arm
Scribble with markers or crayons
Turn knobs and handles
FROM 2 TO 3 YEARS
Building on earlier skills, children become increasingly adept at activities that require coordination and speed. From two to three years of age, most children begin to:
Run in a forward direction
Jump in one place
Kick a ball
Stand on one foot
Turn pages of a book
Draw a circle
Hold a crayon between the thumb and fingers
FROM 3 TO 4 YEARS
Children develop better movement and balance skills. From age three to four, most kids begin to:
Ride a tricycle
Go down a slide without help
Throw and catch a ball
Pull and steer toys
Walk in a straight line
Build a tall towers with toy blocks
Manipulate clay into shapes
FROM 4-5 YEARS
During this period of development, children become increasingly confident in their abilities. Most children begin to:
Jump on one foot
Walk backwards
Do somersaults
Cut paper with safety scissors
Print some letters
Copy shapes including squares and crosses
It is important that a child is given a safe environment to explore, be it at home or in school. Parents and teachers can encourage a child by introducing them to new objects and letting them explore and grab and hold them. To aid proper physical development, nutritious and age-appropriate food is a must. Shelter, warmth, clean air and environment, health care and proper activity and rest are also mandatory for proper physical development.
COGNITIVE MILESTONES
Cognitive milestones are centered around the child's ability to think, learn and react. Cognitive milestones are equally important and need to be observed for every child as they grow.
FROM 1 TO 2 YEARS
When a child turns one, his/her cognitive skills grow exponentially. They are old enough to observe adults and even emulate their actions. So it is important for parents and caretakers to set good examples to the child. Most one-year-olds begin to:
Understand and respond to words
Identify objects that are similar
Tell the difference between "Me" and "You"
Imitate the actions and language of adults
Point out familiar objects and people in a picture book
Learn through exploration
FROM 2-3 YEARS
Two-year-olds learn a lot from their experiences since they are old enough to explore on their own. With a little assistance and guidance, they can do wonders. Most two-year-olds are able to:
Sort objects by category (i.e., animals, flowers, trees, etc.)
Stack rings on a peg from largest to smallest Imitate more complex adult actions (playing house, pretending to do laundry, etc.)
Identify their own reflection in the mirror by name
Respond to simple directions from parents and caregivers
Name objects in a picture book
Match objects with their uses
FROM 3-4 YEARS
Children become increasingly capable of analysing the world around them in more complex ways. Since children are becoming much more active in the learning process, they also begin to pose questions about the world around them. At this age, the little explorers are able to ask "why" questions which is a sign of deep curiosity and that should be encouraged.
At the age of three, most kids are able to:
Demonstrate awareness of the past and present
Actively seek answers to questions
Learn by observing and listening to instructions
Organise objects by size and shape
Understand how to group and match object according to colour
Have a longer attention span of around 5 to 15 minutes
Asks "why" questions to gain information
FROM 4-5 YEARS
As they near school age, children become better at using words, imitating adult actions, counting and other basic activities that are important for school preparedness. Most four-year-olds are able to:
Rhyme
Name and identify many colours
Draw the shape of a person
Count to five
Tell where they live
Draw pictures that they often name and describe
Cognitive development can be boosted by being patient and answering your child's queries. Although there maybe too many questions which your toddler may ask, it is important that the teacher or parent communicates and responds to them. It will make them sharper and more aware of what is happening around them. It is also important to give your child a chance to make a choice. For example, you can ask a child, "Would you like to colour the picture with blue or green?" – a question that will force the child to think and make a decision.
Singing along with your child and encouraging him/her to sing also boosts cognitive development. Practicing shapes, colours and counting are also great activities to involve your toddler in. Schools can take children to the post-office or the vegetable vendor to introduce new concepts to their preschoolers. Playing with everyday items like helping your toddler look at his own reflection on a steel plate or making music by banging hands on a table can be great exercises to boost cognitive ability.
SOCIAL AND EMOTIONAL MILESTONES
This is yet another very important set of milestones. Social and emotional milestones deal with the child's emotions, how they express themselves and how they interact and play with other children.
FROM 1 TO 2 YEARS
During this age, kids often spend more time interacting with a lot of people. They also start to gain a greater sense of self-awareness. At this stage, most can:
Recognise their own image in the mirror
Initiate play activities
Play independently, often imitating adult actions
Act pleased when they accomplish something
Start trying to help, often by putting toys away
Express negative emotions including anger and frustration
Become more self-assertive and may try to direct the actions of others
FROM 2 TO 3 YEARS
During the toddler years, kids become more and more creative and confident. At two years old, most kids begin to:
Become aware that they are a boy or girl
Begin to dress and undress themselves
Demonstrate personal preferences about toys, food, and activities
Start saying "No" to adults
Enjoy watching and playing with other children
Become defensive about their own possessions
Use objects symbolically during play
Often have rapid changes in mood
FROM 3 TO 4 YEARS
Because three-year-olds are becoming increasingly able to perform physical actions, their sense of confidence and independence becomes more pronounced at this age. During the third year, most children begin to:
Follow directions
Perform some tasks with little or no assistance
Share toys with other kids
Make up games and ask other children to join in
Begin engaging in pretend play
FROM 4 TO 5 YEARS
During the fourth year, children gain a greater awareness of their own individuality. As their physical skills increase, they are more capable of exploring their own abilities which can help lead to great confidence and personal pride. At this age, most kids begin to:
Understand basic differences between good and bad behaviour
Develop friendships with other kids
Compare themselves to other children and adults
Become more aware of other people's feelings
Enjoy dramatic, imaginative play with other children
Enjoy competitive games
It is important that the parent or the teacher gives consistent rules to the child so that they get to know that the world is orderly and they also need to be aware of what happens when rules are broken. Children need to be given an opportunity to play with others and explore their own emotions. If you see a child giving an unsuitable emotional response to some event, he/she needs to be told that the reaction is unacceptable and an alternative response needs to be given so that they learn.
It is important to be caring and nurturing. Loving touches and encouraging words make your child feel that he/she is special. When they feel loved, they will learn to love others the same way. A child also needs to be helped in resolving conflicts in a healthy and appropriate way.
COMMUNICATION MILESTONES
Communication milestones involve verbal and nonverbal communication. Children go from making babbling sounds to saying their first word to speaking small sentences in a very short period of time. It is very important that the parent and teacher speaks to the child to encourage their speech. It is amazing how children can understand a great deal of language spoken to them even before they utter their first word.
FROM 1 TO 2 YEARS
During the first year, the use of language begins to grow considerably. Developmental researchers often refer to this period as the two-word stage because most kids begin to use simple, two-word sentences. Starting around the age of 18 months, children begin to learn estimated 9 to 10 new words each day. At one year of age, most children start to:
Understand basic commands such as "Eat your cereal"
Use "mine" to indicate possession of objects
Have a vocabulary that includes several words that are spoken clearly
Often use other words that are less clearly spoken and only family members can understand
Start to string together simple words in order to describe things or events
FROM 2 TO 3 YEARS
During the second year, children begin to use language in more complex ways. By the age of 24 months, approximately half of all a child's utterances are at least two words long. During this period of development, children also:
Have specific words to describe most things
Are understood by family members
Begin using adverbs and adjectives
Use two to three-word sentences
Can describe what happened during the day
FROM 3 TO 4 YEARS
At age three, children begin to develop more advanced language and communication skills. Most people outside the family are able to understand what the child is saying at this point and the child can carry on conversations using two to three sentences at a time. Other abilities that begin to emerge include:
Can understand and use sentences
Begins using the past tense and plurals
Able to follow a series of two to four directions
Can understand and use sentences that utilise time ("I'm going to the zoo tomorrow.")
Learn and sing songs
FROM 4 TO 5 YEARS
Between the ages of four and five, children become increasingly skilled at conversing. Not only are they able to talk about cause-and-effect, they are also able to use and understand different comparative language such as fast, faster, and fastest. Some other communication milestones that are achieved during this time period include:
Able to follow a string of up to three unrelated instructions
Enjoys listening to longer stories and can remember them with some accuracy
Uses sentences that average around four to five words
Can combine various thoughts into a single sentence
Asks questions about how, when, and why things happen
Can talk about imaginary or future things ("I wish that…" or "I hope that…")
To enable communication milestones, it is important to speak to your child and listen as well. Children are far more likely to share their ideas and feelings if they know they won't be judged, teased, or criticised. You can empathise with a child's experience, yet disagree with his behaviour. Encourage pretend play.
The above milestones are defined to catch any difficulties your child/student may be facing and to facilitate an early intervention to correct them. However, each child develops at his/her own pace and it is important to not jump to conclusions and give a chance to the child to achieve a certain milestone. Some developmental milestones build on one another. Achieving a milestone earlier doesn't mean that the child is gifted and achieving it late does not mean that your child is delayed. It is just an individual difference that simply asserts the fact that each child is unique and each child needs to be given individual attention.
Preschool teachers spend a lot of time with their students and are capable of finding differences in abilities at a much faster rate. If a child is failing to achieve milestones at an expected rate, it is important to take him/her to a healthcare specialist and get him/her evaluated. There are multiple programmes that can help a child achieve milestones and an early intervention always leads to successful outcomes.
Preparing High School Students for Tomorrow's Thriving Job Market: Is the Education System Up to the Task?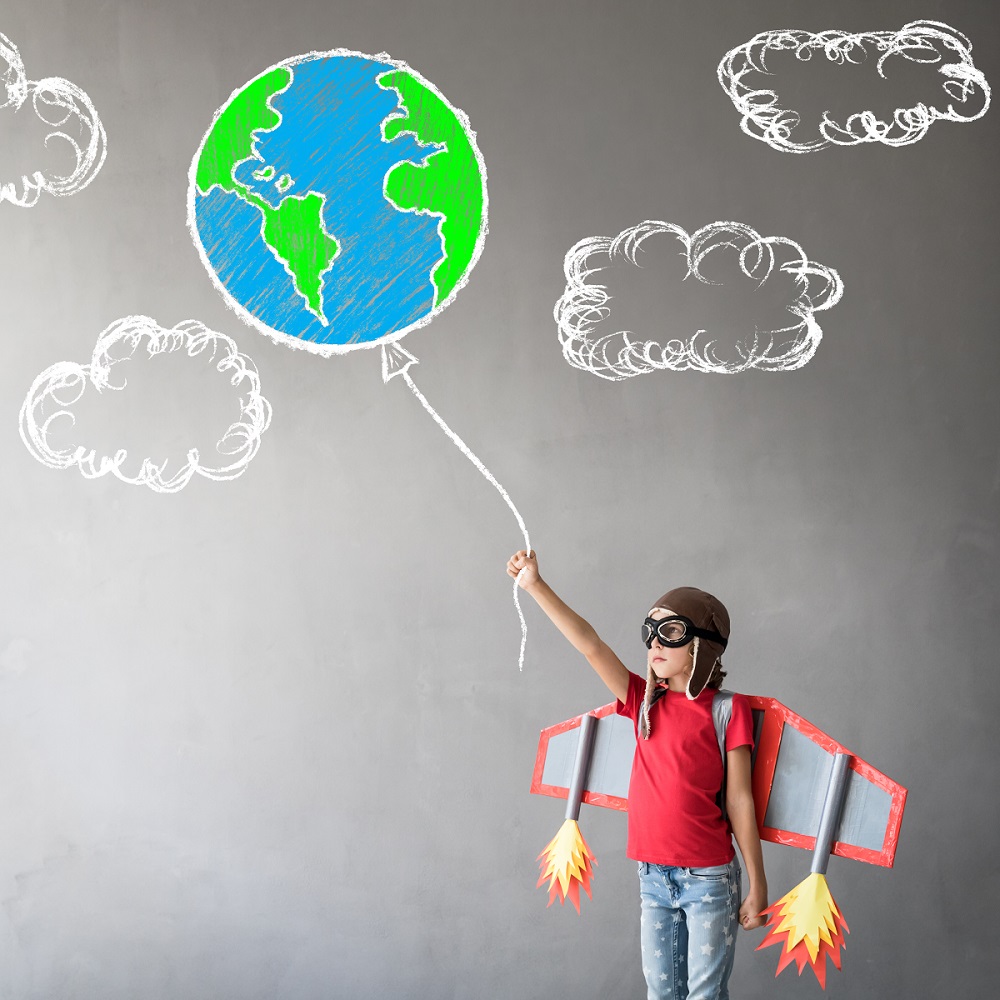 In the rapidly evolving landscape of the 21st century, the job market is undergoing a profound transformation. Traditional career paths are giving way to innovative roles, demanding new skills and adaptability. The question that resonates across boardrooms, classrooms, and dinner tables alike is whether our education system is adequately preparing high school students for this dynamic future.
In this thought-provoking exploration, we delve into the heart of the matter: the readiness of our education system to equip students with the skills, knowledge, and mindset essential for success in tomorrow's job market. Through insights from industry experts, we aim to dissect the challenges, unveil innovative solutions, and inspire a collective reimagining of education. Join us on this insightful journey, where we question, reflect, and envision a future where our students are not just equipped to survive, but to thrive.
However, the current education system in many countries, including India, is not adequately preparing them for this dynamic and uncertain scenario.
According to a report by the World Economic Forum in 2020, at least 54% of all employees will require significant reskilling and upskilling, and 42% of core skills required for existing jobs would have changed by 2022. Moreover, the COVID-19 pandemic has accelerated the adoption of digital technologies and remote working, creating new challenges and opportunities for learning and employment
As the world hurtles toward an unpredictable future, high school students find themselves standing at the crossroads, uncertain about the path that leads to tomorrow's job market. In a conversation with Dr. Devesh Kumar Singh, Chairman of Noida International University, emphasises that "preparing students for the expanding labour market is our top priority in a world where change is continual." He advocates for a curriculum that combines academic knowledge with real-world skills and adaptability, equipping students for the diverse opportunities they might encounter.
In today's digital age, Mayank Singh, Co-founder of Campus 365, emphasizes the significance of digital readiness. He stresses that "digital literacy and the willingness to adopt technology by educational institutions are crucial in today's fast-changing job market." His perspective highlights the importance of bridging the digital divide and ensuring students are not only technologically adept but also agile in the face of technological advancements.
Mamta Shekhawat, Founder of Gradding.com, sheds light on an often-overlooked aspect of education: understanding the job market itself. She believes that "by learning about the job market, students can adjust to developing technology and develop more productive skills." Her insight emphasizes the importance of students being cognizant of the evolving landscape they are about to step into. Education needs to promote lifelong learning and career guidance, that help students to adapt and grow in a changing environment, she says.
Ms. Shaina Ganapathy, Head of Community Outreach, Embassy Group said, "The education system should facilitate students' understanding of what's out there, both through exposure to the diverse array of industries and in understanding the kinds of skills required. Programmes should be put in place to help students gauge their strengths, weaknesses, and interests while mapping them to the industries in the existing job market. Furthermore, technological education and computer skills, including programming and data analysis, are essential to preparing students for the digital age."
To prepare high school students for tomorrow's thriving job market, the education system needs to undergo a fundamental transformation. It needs to shift from a rigid and rote-based curriculum to a flexible and learner-centred one, that fosters creativity, critical thinking, collaboration, and communication. Addressing the need for a lifelong learning mindset, Prof. (Dr.) Y.S.R. Murthy, Founding Vice-Chancellor of RV University, asserts that "we must teach students how to learn rather than what to learn." His words underscore the significance of instilling not just knowledge, but the ability to adapt and continuously educate oneself in the face of constant change.
Pratibha Sharma, Academic Director of Bhai Parmanand Vidya Mandir, champions a holistic approach to education. She believes that "the evolving job market demands a transformation in education. It is not merely about imparting specific skills; it is about instilling a mindset of lifelong learning." Her perspective emphasizes the importance of nurturing curiosity, creativity, and adaptability in students, essential traits in the ever-changing professional world.
Ms. Aparna Prasad, Founder of Knowledgeum, points toward the future. She asserts that "embracing industry and technological advancements, coupled with dynamic and future-oriented approaches to education, is the way forward." Her view emphasizes the need to expose students to emerging fields, preparing them for careers in areas like artificial intelligence, renewable energy, and cybersecurity.
Dr. Bishnu Pal, Dean of School of Engineering and Academics at Mahindra University, underscores the qualities demanded in the contemporary job market. He believes that "the booming job market demands individuals who can innovate, collaborate, and lead from the front with integrity." His perspective accentuates the importance of nurturing qualities like innovation and ethical leadership in students.
Practical experience is paramount, as Mr. Patriek Karayil, President of American Colleges, suggests. He emphasizes that "in today's high-speed job market, it is crucial for high school students to not only be knowledgeable but also to be shrewd in their academic and geographic choices for the future." His words underscore the necessity for strategic decisions in education, aligning students' choices with market demands.
Dr. Kasturi Bose, Strategy Consultant at Somerset English, advocates for experiential learning. "High school education is a crucial life-stage imparting skills to excel in a profession one will enter in the future," she affirms, emphasizing the practical skills students gain during this period. She vouches for project-based learning, internships, and mentorships, that expose students to real-world problems and solutions.
In today's globally competitive world, Abhijit Zaveri, Founder and Director of Career Mosaic, asserts the importance of a broader perspective. He believes that "students must stay informed about current events, geopolitics, and tech innovations to thrive in a globally competitive world." His words underscore the necessity for students to be well-rounded individuals, informed about the world beyond textbooks.
In India, the education system is facing several challenges, such as low enrolment and retention rates, poor learning outcomes, high teacher-student ratios, inadequate infrastructure and resources, and socio-economic disparities. However, the recent National Education Policy 2020, which aims to overhaul the entire education system, offers a ray of hope.
The policy envisages a holistic and multidisciplinary approach to education, that aligns with the global trends and needs. It proposes to introduce a 5+3+3+4 structure, that covers the age group of 3-18 years, and emphasises on foundational literacy and numeracy, experiential learning, skill development, and vocational education. It also proposes to integrate artificial intelligence, coding, and digital skills into the curriculum, and to create a National Digital Education Architecture, that will enable online and blended learning. According to Mr. Nasir Shaikh, Group CEO, The Lexicon Group of Institutes, Multifit & EduCrack, the Indian education sector is undergoing a transformation. "The Indian education sector is actively reshaping its approach by adapting curricula, prioritizing the development of essential soft skills, fostering valuable industry partnerships, embracing technology, and providing additional industry-relevant certifications," he states, indicating the sector's proactive stance in bridging the skills gap.
Meeta Kapoor, Principal of MGM First Steps School, delves into the heart of the matter. She believes that India's education sector needs to focus on enhancing educational infrastructure, enabling access to quality practical skilling opportunities, and improving curriculum to match the prevailing market trends.
Vyankatesh Kharage, Founder and Director of Asude Foundation, emphasizes the urgency of action. "The time for action is now, as we cannot afford to let the potential of countless students, particularly those facing economic hardships, go untapped and unfulfilled," he states, indicating the need for inclusive education that addresses the unique challenges faced by economically disadvantaged students.
These diverse voices collectively form a symphony of insights, urging educational institutions, leaders, and policymakers to chart a new course. As we navigate the intricate landscape of tomorrow's job market, these perspectives illuminate the way, guiding us toward an education system that not only equips students with knowledge but empowers them with the skills and mindset to thrive in an ever-changing world.
What are your thoughts on preparing high school students for the challenges of the future job market? Share your insights in the comment box below. Let's continue this crucial conversation together.