Early Childhood Education Around the World
While global trends in Early Childhood Education around the world are changing, progress has been slow.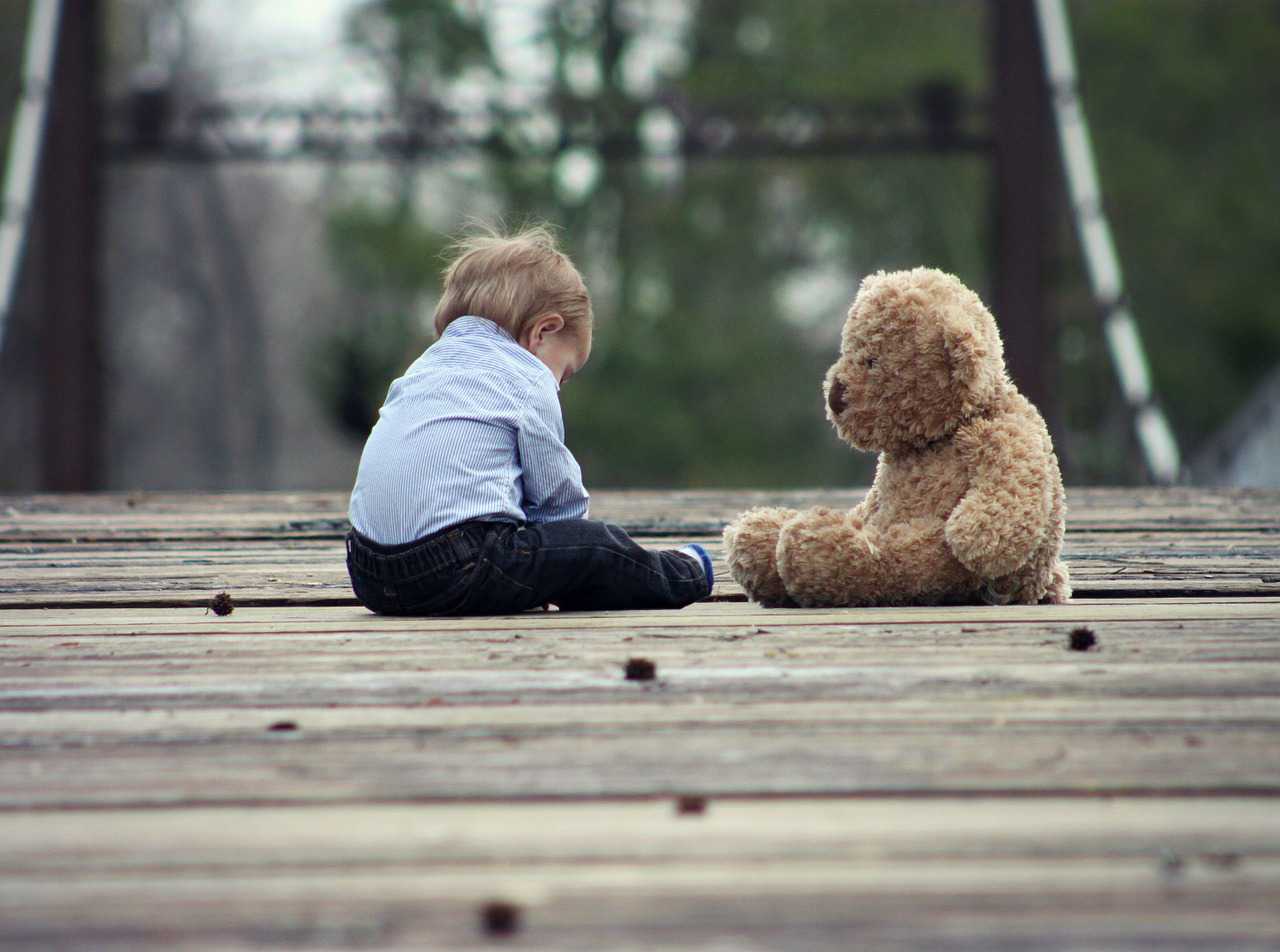 Children are a Nation's future…. Any nation that believes in this term will see the value of investing their energy and expertise in Early Childhood Education (ECE). This would require government, non-government, private sector organisations, agencies and individuals (teachers and parents) to bring in their collective wisdom to illuminate a path towards a comprehensive system of care and education towards pre-schoolers worldwide. ECE applies to children between the ages of 3-5 years and is often referred to as preschool, pre-kindergarten, day care, nursery school or early education. It helps children to transition from pre-school to elementary school, which ensures a positive impact giving the child a head start towards a bright future.
The Importance of Early Childhood Education
Early Childhood Education and care is the first chance to introduce a child to the diversity of our society. This will have a huge impact and will influence their attitude and behaviour in life. Investing in a child's education at the early stages will help a country eliminate poverty, boost prosperity and will create human capital which will help economies diversify and grow, helping its country reach great heights.
Quality is of the essence. Providing quality education to pre-schoolers must have sound philosophies and goals; provide high-quality educational environments; reflect developmentally appropriate and effective curriculum and pedagogy; attend to children's needs, both basic and special; respect families and communities; employ professional teachers and staff and implement rigorous programme evaluation practices.
The years before a child enters the world of formal education are important for their overall development and to have their worth as human beings recognized. All societies have a universal responsibility to recognise the preschool years as ones in which children should be protected from harm, nurtured in growth, motivated to learn, and equipped to contribute to their society in a multitude of ways. Policies must be created and should not separate the needs of the ''poor'' or the ''disabled'' or the ''different'' from those of children presumed ''disadvantaged'' or ''normal.'' Nations should set one excellent standard for meeting the physical, emotional, social, and cognitive needs of all children within their societies. It is imperative that the transition from home to school should not be so drastic as to cause psychological or emotional stress for the child.
The peak for learning new things, improving motor, language and cognitive skills is usually from the age of 3 years. It also helps in the screening process of the child's development such as health, cognitive development, speech, vision, hearing, coordination, emotional skills and social skills. This helps identify any development or health issues that need to be taken into consideration, to prevent learning delays.
Parental Involvement
Parents playing an active role in a child's early educational development has lifelong benefits. Establishing the importance of education and developing a network of helpful connections is a critical point which provides the child with aids that make the move to elementary school a more peaceful transition. Parents that are actively involved in their child's education will be able to extend and replicate activities that are experienced at school. This helps them understand what their child might need to work on to increase competency and confidence. Taking the time to see where the child stands in his/her development will help parents discover their strengths and interests and appreciate them for who they are.
Across the Globe
Roger Neugebauer from Exchange, The Early Leaders' Magazine, asked the members of the World Forum community on Early Childhood trends around the world. This is what they had to say:
Eastern Europe, Caucasus and Central Asia
Liana Ghent, International Step by Step
Under the educational system of former communist countries, the care and teaching of children 0-7 years was a service provided by governments in kindergartens financed and run by the state or by big enterprises. After the political and socio-economical system changed, many kindergartens either closed down or started charging parents significantly higher amounts for their services. The families that have been most affected by these changes are those with low socio-economic status, language differences, from rural areas, and with challenging personal issues.
In an attempt to improve the situation, in some countries a compulsory preschool year has been introduced in primary schools and usually focuses largely on cognitive issues related to readiness for school. But it is not always accessible to children from disadvantaged families. Other problems include the high number of children in classrooms, and the fact that in some cases day care is viewed as a business and provided by private non-professional individuals.
The Netherlands, Amsterdam
Betsy van de Grift, Partou Kinderopvang
The government considers child care as an integral and essential part of economic growth. Especially the fact that a large part of the working population is middle-aged makes it necessary that mothers with young children get the opportunity to participate in the economy and thus increase the economic wealth of the nation and their own emancipation.
Nepal
Kishor Shrestha, Tribhuvan University, Kathmandu
The number of students in the schools in the hilly regions has dropped. In some schools there are more teachers than students. On the other hand, the number of students in the schools in the urban plain areas has increased disproportionately. A single classroom has to accommodate more than 200 students and be taken care of by a single teacher. This has led to a shortage of physical facilities and teachers and adversely affects the academic environment of the schools as well as the overall performance of the children.
Tajikistan
Ibod Sharifi, Coordinating Child Centre for International Development, Dushanbe
The education system in Tajikistan has gradually deteriorated due to lack of appropriate infrastructures/schools; lack of education equipment, education materials, and textbooks; brain drain; poor level of educator training and refresher courses for teachers; low payment (average $10-15 per month); and lack of motivation of education and other sectors' workers who are responsible for child education and care and social support. As a result, these and other barriers increase social exclusion of a growing number of children, a majority of which constitute girls, who lack access to compulsory primary and secondary education.
Hong Kong
Maggie Koong, Victoria Kindergarten and Nursery
Hong Kong is in the midst of a thorough education reform programme that, having recognized early childhood as an integral part of education as the foundation of lifelong learning, and as the first stage of all-round development, is deeply affecting the pre-primary sector in several ways. It has called for the harmonization of early childhood services and this has provoked a paradigm shift towards integrated or coordinated ECEC systems leading to improvements in professional training, greater financial support, better monitoring, and less disparity between child care centres and kindergartens.
Jordan
Lara Hussein, The National Council for Family Affairs, Amman
Jordan is amongst the first countries in the region that developed an Early Childhood Development strategy (ECD) and a plan of action (2003-2007). The ECD strategy has adopted a definition of early childhood that includes the period extending from pregnancy up to below nine years of child age. The ECD strategy encompasses 14 themes covering a range of aspects aimed at providing children with protection and appropriate environment that enhance their growth and development. Since then, Jordan has witnessed a noticeable development in its policies and programmes relating to early childhood in the different sectors.
Canada
Dr Laurie McNelles, Mothercraft, Toronto
Most regions in Canada are concerned with increasing the level of professionalism associated with the care and education of young children. Many regions in Canada are experiencing a shortage of qualified early care and education professionals. Predictably, some of these shortages are associated with low wages and poor benefit packages offered throughout early care and education. In addition, these shortages are also related to specific cultural considerations as ethnocultural groups build their internal capacity to meet the early care and education needs of children within their communities.
India
Reeta Sonawat, SNDT Women's University, Mumbai
A large number of children live in an economic and social environment that impedes the child's physical and mental development. These conditions include poverty, poor environmental sanitation, disease and infection, inadequate access to primary health care, inappropriate child caring and feeding practices. In the private sector, although there are undoubtedly a few outstanding institutions doing wonderful work, the majority are inadequate. The state does not have anybody to describe standards and persons running centres to submit documents that they meet the standards and then the centre is registered. The existence of centres for accreditation, which bring highest standards of quality in early childhood programmes, is out of the question. Globally India is being recognized as a nation whose time has come.
The Future
Though most of these global trends in Early Childhood Education around the world, be it in developing or underdeveloped countries, are changing and are upping their ante, progress has been slow. Most countries are now experiencing a high demand for high quality programmes which has stemmed from parent focus on learning outcomes and public funding flowing into early education. Early on parents chose a child care programme based on location – that has changed in recent times. Parents demand to know more about the programme before making their choice. Social media is playing an important role that serves as a forum to review group opinions and ideas while researching a centre. The main factors that influence parents while choosing a centre for their child is the learning environment, parent engagement, teacher experience and training and centre management.
When looking at Early Childhood Education, whether received at home, in preschool, in a day-care centre or elsewhere, we must keep in mind the effects on a child's physical, mental and emotional development. The brain of a child reared in safe, loving and secure environments is more likely to develop in a normal and healthy manner ensuring they are on the right path for a bright future making them worthy future citizens and happy individuals.
A Former Monk And His Abode of Love: Jhamtse Gatsal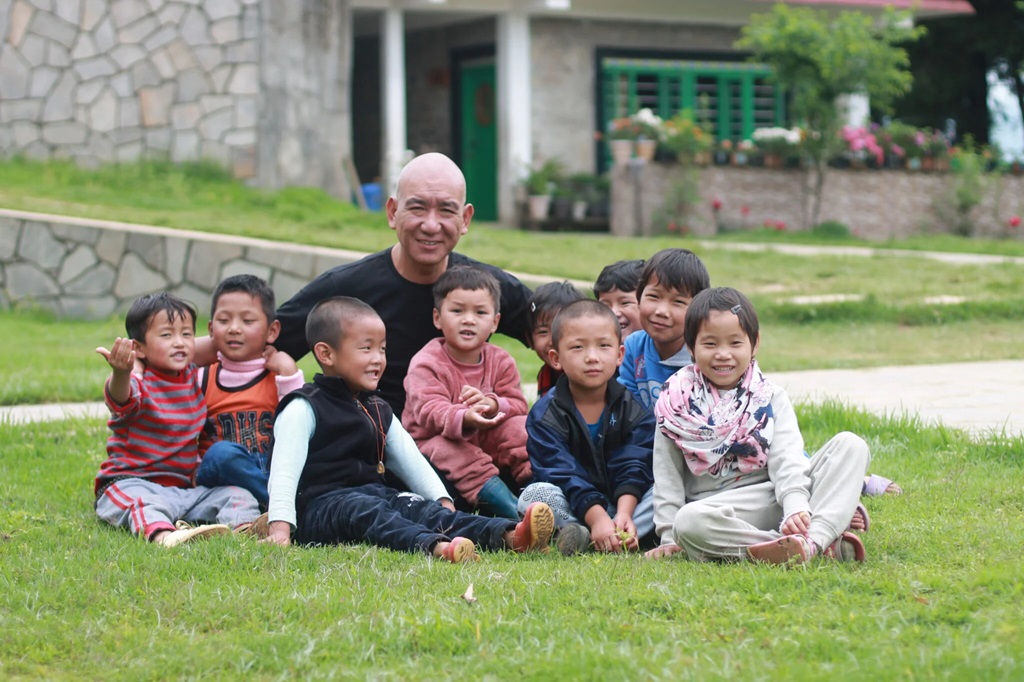 There are only a handful of experiences in everyone's life that get etched in one's heart for a lifetime. My visit to Jhamtse Gatsal qualifies as one such experience; special, unforgettable, and forever a part of me.
'Jhamtse Gatsal' literally, translates to 'garden of love and compassion'. Standing true to its name, it's a place where young souls are nurtured with love and tended to with compassion, much like seeds sown in a garden. It was opened in the year 2006, with 35 kids under its care and today it is home to 128 children.
The physical location of Jhamtse Gatsal is as enchanting as the philosophical essence behind its inception. About 50 Km away from the noise and bustle of the district headquarters in Tawang, it is located in the remote and picturesque Lumla sub-division. Built atop a hill, it is surrounded by majestic mountains that are lush green during summer and sparkling white during the winter. It overlooks the mystic Tawang Chu River meandering through the foothills and demarcating the international border with Bhutan to its left.
Far from the madding crowd and nestled in nature's bounty, it is not an overstatement to say that the place satiates the yearnings and heals the maladies of the soul. Jhamtse Gatsal is a world in itself; complete and self-sustaining. The story of how it came into existence is nothing short of awe-inspiring.
Jhamtse Gatsal is the brainchild of Mr. Lobsang Phuntsok, the former monk who left his fairly comfortable and thriving life in America and came back to his birthplace Tawang, to give back to the place and its people, all that was in his capacity. He is fondly addressed as Gen-la ('Gen' is a Tibetan term for an honored teacher and La is added to indicate respect. Together, Gen-la translates to 'honorable teacher'), by everyone in Jhamtse Gatsal community and beyond it, by others in Tawang. Gen-la's vision, grit, and conviction to transform lives and mold them, comes from the childhood he lived.
Born to an unwed mother, he was looked upon as "an uninvited guest in the universe". Even though the pain and embarrassment his birth brought to his mother and family are not the best memories to go back to, he does not shy away from embracing and sharing his story. He rather acknowledges its instrumentality in shaping the person he is today. He recalls being a difficult child; often detested by the villagers for his notorieties. His loving grandparents saw no way out to mend his ways and finally at the age of 7, with the earnest hope for his life to take a better turn, he was sent away to a Buddhist monastery down south of the country to live a monk's life. Notwithstanding, he recalls his young self continuing with his old ways in the monastery. Eventually, the faith, patience, and compassion shown by his Gurus set him on the path of self-transformation. Reaffirming the fact that behind different facades, lies the inherent human goodness in each one of us.
The children fostered by Gen Lobsang La at Jhamtse Gatsal share stories similar to his own; where the mere accident of birth in a certain family or circumstance left them in a position of pain or disadvantage. His mission is to give these children a fair chance at life and more importantly, guide them to transform themselves into better humans capable of being agents of change wherever they go, in making this world a better place to live in. He shares that, to love, care, provide for, and see the children happy is like time traveling back to his formative years; giving him a chance to relive his childhood through them and experience everything he missed out on. It is true indeed that the love we give is the love we keep. The only way to retain love is to give it away.
In his 50s now, Gen Lobsang la has the exuberance of youth and his passion is evident in the joy with which he shares about his mission and the future plans he has for Jhamtse Gatsal. He is backed by a team of dedicated teaching and non-teaching staff, who are not only competent in their respective specialties but also share some common core values. Benign in their approach, they are professional with a human touch and value, laying the base of a healthy work environment.
Jhamtse Gatsal campus is at present, broadly divided into three main sections – the children's residential complex, the academic block, and an area designated for building a residential colony in the near future. Together, they make up the Jhamtse Gatsal Community. Every aspect of Jhamtse Gatsal is well thought-out and holds meaning. The children's residential complex is sectioned into four parts, each one of them a 'Khemsang', meaning a family house'. The four khemsang have been named – Panggyen, Ganghla, Serchen, and Gurkum after rare plants with medicinal properties and healing capabilities. The thought behind this is to bespeak and symbolize self-healing and then, the the ability to heal others. It is rightly said,
"Hurt people hurt people. And healed people heal others. Free spirits free others, enlightened people enlighten others".
Each khemsang and its children are looked after and taken care of by one 'Ama-la' ('Ama' means mother, 'La' is added to express respect. 'Amala' translates to respected/beloved mother). The four Ama-La(s) manage the four Khemsang(s) just like a mother does in a family. Along with the family-like set up with a mother figure, the older children are also taught to look after and care for the younger ones just like siblings do in a family.
It leaves no room for bullying or domination and instead, develops qualities of affection, a sense of responsibility, and mutual love between children of different age groups. These are just a few subtle and manifest ways in which the system devised at Jhamtse Gatsal empowers children and nudges them to a better path.
Keeping the ideals of a family, the mess at Jhamtse Gatsal has no fixed menu that repeats week after week. The Ama-La in charge decides what is to be fed. From 'Thentuk' (Hand-pulled noodle soup with mixed vegetables) to healthy curries, every meal is cooked with love and dedication.
One of the inspiring routine events I was privileged to take part in, was the weekly one-meal fast (Wednesday dinner). It is not compulsory for guests or even for others in the community to participate, it is a completely voluntary choice. Dinner is still served for anyone who decides or feels the need to eat, along with the younger lot who are strictly exempted from participating.
The apportioned ration for those days is saved and donated to the needy in the villages around. In explaining the idea behind this observance of fast, Gen-La re-defined the notion of charity and sacrifice for me. He says the right way to gauge our dedication and love for fellow human beings is to see what we can forgo for someone else. He says, to be generous, donate, help only when there is an overflowing abundance, or give away that which we don't want/wish to discard, hardly captures the spirit of charity or qualifies as one.
This made me rethink the idea of donating clothes we don't want, and the leftover food on our plates that we give away, as an act of kindness. Sure, something is better than nothing and to feed an empty stomach is better than dumping it in a thrash bin. But it made me wonder that perhaps, cutting out from our portion for someone else is to treat the other person with respect, as equal sentient beings to share and care for, and not subjects of our kindness born out of a condescending privilege. Along with the standard curriculum for each class, children are engaged in a myriad of extracurricular activities, skill training, and other creative projects. The goal is to ensure an all-around development encompassing emotional, spiritual, mental, and physical health.
Each child is counseled, encouraged, and helped to polish their unique strengths by abled teachers and Gen-La, together. Instead of trying to fit everyone in a specific predesigned box, each child is allowed to bloom at its own pace and shine in their unique domains. Teaching the science and art of sustainable living is a major focus and the base on which the edifice of Jhamtse Gatsal Community is built.
Children are exposed to lessons and activities that arm them to live scientifically and in harmony with nature, through fun and interesting engagements. From plastic recycling, waste management, and vermicomposting to arts and crafts, the children at Jhamtse Gatsal are taught and trained by teachers, Ama-la(s), and enthusiastic allies from across the world. Other than professional and academic lessons, it is ensured that children learn basic life skills – cooking, cleaning, and self-care across genders.
Jhamtse Gatsal is a beacon of hope for the world we live in today. In a world of information overload and easy access to social media, it is sometimes dispiriting to witness the tragic events happening across the world. At such a time, Jhamtse Gatsal is a place that felt refreshing and reaffirmed my faith in a shared brotherhood of humanity with the promise of a better, kinder, and harmonious world. In my assignment to write for The Borderlens, I feel fortunate to have discovered my Shangri-La at Jhamtse Gatsal Children's Community; a place that felt like a remotely hidden, beautiful utopia.

Learn more about Gatsal: https://linktr.ee/jhamtsegatsal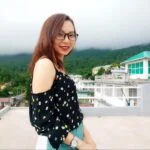 Liyum Karga