Education Ministry Holds National Webinar on Early Childhood Care & Education
A National webinar on Early Childhood Care and Education held under Shikshak Parv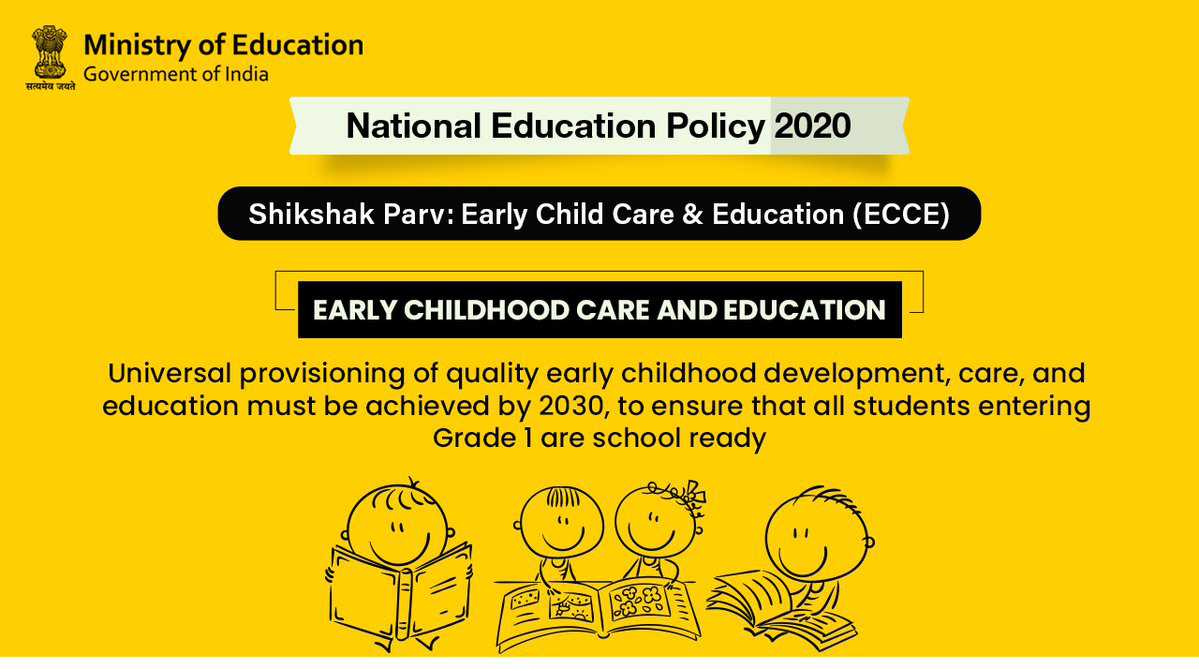 A webinar on Early Childhood Care and Education was organized by the Ministry of Education under the Shikshak Parv initiative to highlight the salient features of the New Education Policy (NEP 2020) on 25 Sep 2020. Ministry of Education organised Shikshak Parv from 8th September – 25th September 2020 to felicitate the teachers and to take New Education Policy 2020 forward.
The session on ECCE was moderated by Dr Romila Soni, Associate Professor, NCERT, Dr. Venita Kaul, Ambedkar University, Prof. Suniti Sanwal, NCERT and Shri Motilal Koirala, Principal, Govt Sr. Sec School, Kewzing, South district Sikkim.
Prof. Suniti initiated the discussion by explaining the recommendations of the National Education Policy 2020 with regard to ECCE. Continuing the talk, she spoke about the importance of nutrition in the early years of life right from the conception till the age of 2 years of a child. She further elaborated the relationship between nutrition, health and learning. The rapid development of the child in early 2 years of life was also explained at length. The speaker further emphasized that research studies show that in a child's early years of life, nutrition is significantly linked to their health and academic performance in later years.
Dr Kaul explained the focal areas for Implementation of NEP and further emphasized that developing socialising skills among children is important in addition to the development of academic skills at early stages. Advocacy at the community level and the parental role was highly emphasized in delivering quality ECCE. The importance of developmentally appropriate content and pedagogy was highlighted by the speaker through examples of joyful, play-based and interest-based activities for children. Dr. Kaul appreciated the NEP 2020 stating that the upward extension of the curriculum would be highly impactful for the smooth transition of children from pre-school to grade 1.
Shri Motilal Koirala, Principal, Govt Sr. Sec School, Kewzing, South district of Sikkim, shared the innovations and activities under ECCE such as child Yoga to keep children active, fit and ready for learning. Sh. Koirala further informed that the children are provided toys, play equipment, books and print-rich classrooms in the school so that children indulge in learning activities in a playful manner. He further emphasized that these activities would help in attracting the children to the school thereby increasing the enrolment.
In his concluding remarks, Dr. Senapaty summarised the session's proceedings and elaborated that the New Education Policy 2020 would help in enriching Indian culture that reflects the values to be inculcated from the stage of ECCE.
International Baccalaureate Experiences 31% Surge in Authorized IB World Schools Across India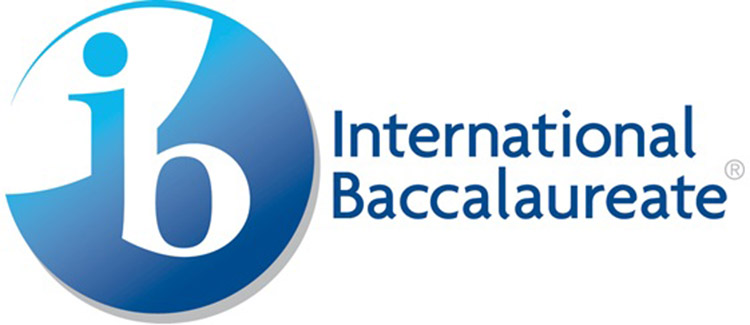 The International Baccalaureate (IB), a global educational foundation headquartered in Switzerland, reports substantial growth over the past five years in India. The surge, amounting to a 31% increase in authorized IB World Schools, reflects the growing preference for IB programs among schools nationwide. According to Haif Bannayan, the Global Director of Business Development at IB, the organization offers four comprehensive programs for students aged 3-19: the Primary Years Programme (PYP), Middle Years Programme (MYP), Diploma Programme (DP), and Career-Related Programme (CP).
As of 2023, there are now 226 authorized IB World Schools across India, collectively delivering 378 authorized IB programs. This breakdown includes 138 schools offering PYP, 59 schools providing MYP, 155 schools delivering DP, and 26 schools offering CP. However, the current distribution of IB World Schools remains concentrated in metropolitan areas like New Delhi, Gurugram, Mumbai, Kolkata, Bengaluru, and Chennai.
To address this imbalance and make IB education more accessible and affordable nationwide, the Delhi Board of Secondary Education (DBSE) collaborated with IB as part of Delhi's educational reforms under Arvind Kejriwal. In August 2021, they signed a Memorandum of Understanding to introduce IB programs in 30 government schools in Delhi. This initiative aims to encourage more schools to adopt the IB curriculum in the future.
Recognizing the evolving educational landscape in India, IB is actively collaborating with Indian institutions and educational authorities to extend its framework to students from diverse backgrounds and regions. Haif Bannayan expressed eagerness for ongoing dialogues with leaders to facilitate the delivery of high-quality, globally-oriented education to an even greater number of students.
The Diploma Programme (DP) offered by IB stands out globally, consistently aligning with or surpassing international standards, as indicated by the DP Country Alignment Study 2023. The study emphasizes the adaptability of DP courses to diverse national contexts, showcasing their seamless integration. Furthermore, it underscores the meticulous crafting of DP curricula to facilitate substantial depth and breadth of learning, illustrating their rigor and comprehensive educational value.
Bannayan highlighted the IB's acclaim for its emphasis on languages and global principles, coupled with a consideration of students' cultural backgrounds. This approach fosters a profound comprehension of the world, shaping graduates into multilingual thinkers poised to make a positive impact on a global scale.