Here's How You Can Participate in 'Study Australia Video' Competition 2020
Introduce students to the Study Australia Video Competition and help them win a chance to get selected to study at the top universities in Australia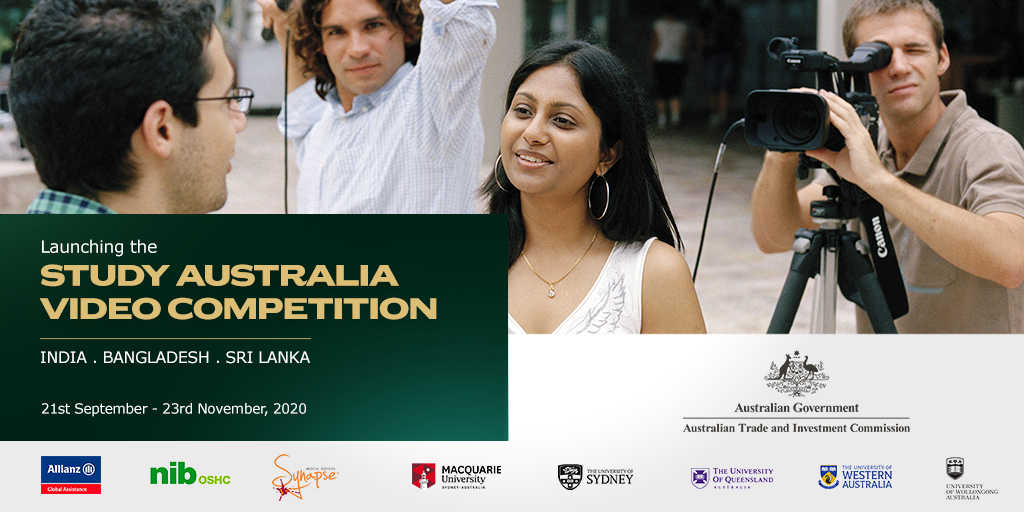 Study Australia Video Competition is an opportunity for you to experience Australian education and engage with premier Australian universities.
Students from grades 9-12 students across India, Bangladesh and Sri Lanka are eligible to participate.

Each team should consist of two students and one member of the teaching staff.

The students will have to demonstrate their English language skills and develop a short 3-minute video on a topic nominated by the partner institution in Australia. More information about the themes can be found below.

Teams should pick from one of the five themes.

Each school can nominate a maximum of 20 teams. One team can participate only in one' theme' (multiple entries per team are prohibited)

The winners will be chosen from any of the three participating countries – India, Bangladesh and Sri Lanka.
For more information about Studying in Australia click here
What will the winning teams get?
The winning teams for each theme will receive a prize of three Mini Apple iPads (Wi-Fi + Cellular, 64GB) awarded by the partner Australian university.
This is a competition for school students in South Asia and thus an opportunity for them to compete with their peers in the region. This competition also presents an opportunity for the winning schools to be featured in publicity campaigns related to this competition. The winning videos will be promoted through social media.
This competition is organized by the Australian Trade and Investment Commission along with Macquarie University, The University of Queensland, The University of Western Australia, University of Sydney, University of Wollongong, Synapse Medical, NIB Health Funds Limited and Allianz Partners.
Competition themes
| | |
| --- | --- |
| University | Theme |
| Macquarie University | Future of work – What is your dream future job? |
| The University of Queensland | Where the Wild Things Are: How COVID-19 has impacted the ecology of wildlife |
| The University of Western Australia | Building circular cities |
| University of Sydney | Lockdown Blues – "Design an innovative solution that improves mental health for people facing increased stress as a result of the COVID-19 pandemic |
| University of Wollongong | Responsible young innovators and entrepreneurs – how can the community benefit from your great ideas? |
Important Dates
September 2020 -Competition launch
The competition will be launched on the 21st September 2020 in India, Sri Lanka and Bangladesh. Teams must register for the competition and ensure you choose a theme from the participating universities. Teams should be made up of two students from grades 9 – 12 and a member teaching staff.
September-November 2020 -Create your video and submit
The competition ends on 23rd November 2020 – students must upload their 3-minute videos before this date. The judging process will take place between 23rd November 2020 to 30th November 2020.
November 2020 – Winners announced
The winners will be announced on 1st December 2020. Winners will be chosen from any of the three participating countries (India, Sri Lanka, Bangladesh).
December 2020
Prize distribution.
*Please note: Dates are subject to change.
What are the next steps?
Register… create and upload… win and experience 'Studying with Australia'.
Your video must be in English and for 3 minutes in length

We suggest teachers/schools help their students to register early

Follow the university videos provided below to explore competition themes

Register as teams of three (Two students and one teacher)

Be innovative! Create a winning video using digital technology and follow COVID safety rules

Your video should be uploaded on YouTube and link be submitted to us through the confirmation email before 23rd November. Late submissions will not be accepted under any circumstances.

Students should have necessary permissions from both the school and their parents otherwise their submission might get disqualified

If you have any doubts, please read the FAQs section
Disclaimer: World Health Organisation (WHO) guidelines, as well as national and local public health authority guidelines, should be followed during the filming process. No student or teacher should put themselves or their families at risk while undertaking this project. Collaborating students should avoid travelling outside their homes. Stay aware of the latest information on the COVID-19 outbreak, available on the WHO website and through your national and local public health authority. Refer to the competition guidelines (PDF 442.6KB) for more information.
Source: https://www.studyinaustralia.gov.au/india/study-australia-video-competition-2020/video-competition-landing
International Baccalaureate Experiences 31% Surge in Authorized IB World Schools Across India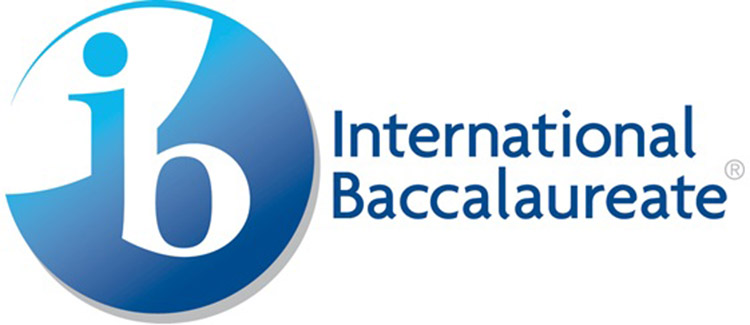 The International Baccalaureate (IB), a global educational foundation headquartered in Switzerland, reports substantial growth over the past five years in India. The surge, amounting to a 31% increase in authorized IB World Schools, reflects the growing preference for IB programs among schools nationwide. According to Haif Bannayan, the Global Director of Business Development at IB, the organization offers four comprehensive programs for students aged 3-19: the Primary Years Programme (PYP), Middle Years Programme (MYP), Diploma Programme (DP), and Career-Related Programme (CP).
As of 2023, there are now 226 authorized IB World Schools across India, collectively delivering 378 authorized IB programs. This breakdown includes 138 schools offering PYP, 59 schools providing MYP, 155 schools delivering DP, and 26 schools offering CP. However, the current distribution of IB World Schools remains concentrated in metropolitan areas like New Delhi, Gurugram, Mumbai, Kolkata, Bengaluru, and Chennai.
To address this imbalance and make IB education more accessible and affordable nationwide, the Delhi Board of Secondary Education (DBSE) collaborated with IB as part of Delhi's educational reforms under Arvind Kejriwal. In August 2021, they signed a Memorandum of Understanding to introduce IB programs in 30 government schools in Delhi. This initiative aims to encourage more schools to adopt the IB curriculum in the future.
Recognizing the evolving educational landscape in India, IB is actively collaborating with Indian institutions and educational authorities to extend its framework to students from diverse backgrounds and regions. Haif Bannayan expressed eagerness for ongoing dialogues with leaders to facilitate the delivery of high-quality, globally-oriented education to an even greater number of students.
The Diploma Programme (DP) offered by IB stands out globally, consistently aligning with or surpassing international standards, as indicated by the DP Country Alignment Study 2023. The study emphasizes the adaptability of DP courses to diverse national contexts, showcasing their seamless integration. Furthermore, it underscores the meticulous crafting of DP curricula to facilitate substantial depth and breadth of learning, illustrating their rigor and comprehensive educational value.
Bannayan highlighted the IB's acclaim for its emphasis on languages and global principles, coupled with a consideration of students' cultural backgrounds. This approach fosters a profound comprehension of the world, shaping graduates into multilingual thinkers poised to make a positive impact on a global scale.