Elizabeth is making a life out of mere existence of children in Pune
Pune based Ashraya center was found by and is run by Elizabeth Sholtys from USA. The center aims to provide a wonderful life to underprivileged children right from when they are born to when they go to college and are able to support themselves.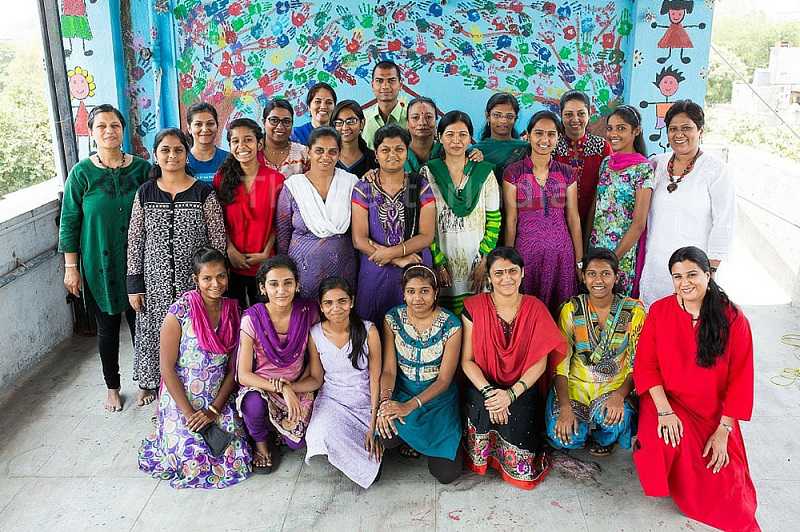 Elizabeth Sholtys, a US resident has been providing extraordinary lives to underprivileged children for more than a decade now. She graduated from high school from the United World College in Pune and was actively involved in many social activities and volunteering stints during her stay there. But one thing seemed out of place to her, most organisations that she volunteered with had absolutely no expectations in terms of learning outcomes from under privileged kids.
It got her thinking about the time, money and efforts being put into the education initiatives and yet without any expectations. To her this was a criminal waste so in 2005, her first year of college, she made up her mind to do something about it and called some of her friends who had worked with her in Pune, and the Ashraya Initiative for Children was born.
"I wanted to do something that would offer the best quality services to street children, truly the kind of quality I would want for my own children," she says.
In the initial days, the initiative began as a residential program for 4 kids. However, within the span of a decade, the Ashraya centre has become like a second home to over 200 children from 3 slums in the Yerwada area of Pune. They belong to the highly disadvantaged Waghris and Sikligar communities.
The centre focuses on the overall development of these children, touching all aspects of their lives – starting right from the age of 1, up until they enter college.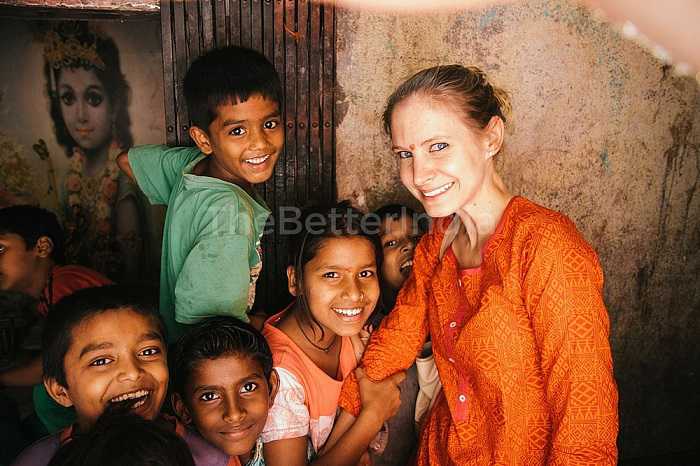 A typical day at the Ashraya center starts at 6:00 am when the children start coming in to jumpstart their day with a healthy breakfast. 8 caretakers are in charge of cooking breakfast for them and also helping those children get ready for school who don't have water supply in their homes. To ensure the safety of the children, the center has tied up with rickshaw drivers who drop the children to schools and bring them back to the centre after classes. Once back at the center the children have lunch and head for tuitions. The centre is staffed with 12 teachers and 2 counsellors who help children in their school work and also provide extra assistance if needed by a child. Once done, the children get an evening snack with milk before they head back home.
"For many children, the food they eat at the centre is all they eat that day. They don't get anything to eat at home on some days," says Bharati Kewalramani, the Executive Director of Ashraya.
The organization raises funds with the help of fund-raising activities conducted by Elizabeth and her friends in the US. The entire team is currently 40-member strong and highly dedicated to their roles.
The process of becoming a part of the Ashraya family begins even before a child is born. Yes, that's right; the health outreach program advises pregnant women on topics like nutrition, vaccinations, etc., besides providing ongoing support through the pregnancy term. After the child is born, the center helps the new mother with provisions, medicines, hospitals etc., and when the child turns one she is integrated in the play group of the centre.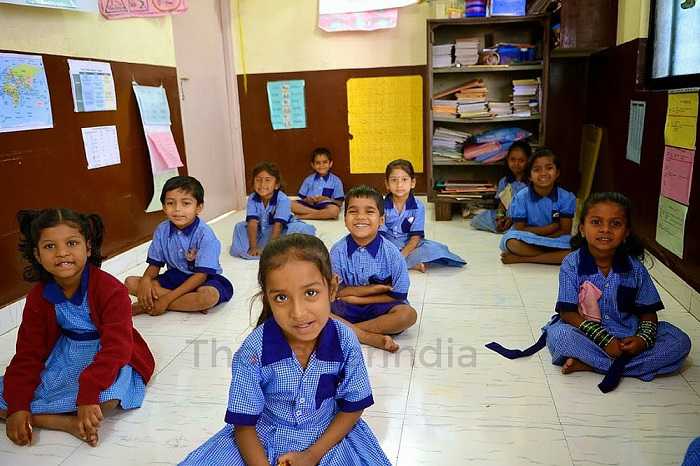 This here is the pre-primary section where the center takes care of all the basic needs, right from ensuring the parents get the birth certificates and IDs, to providing the children with nutritious food. At the appropriate age the children are then admitted to schools, after which they join the education program.
Ashraya undertakes 3 different programs:
1. Residential Program: Under this program, holistic care of the child is taken at the center including counselling, medical care, clothing and personal items, etc. During vacation time activities like trips, holiday camps, extra tuition, etc. are arranged for the residential program children.
2 Education Outreach Program: Here, the focus lies on providing primary and secondary education to the children. Ashraya enrols children in schools, providing for their fees and necessary supplies followed by a tutor for about two hours after school each day.
3 Health Outreach Program: All the medical care of the children are provided for free of cost. This includes routine health check-ups, emergency medical care, immunizations, etc.
Ashraya has formed a network with other credible organisations in the city to take care of aspects of child development where Ashraya doesn't possess professional expertise.
"In 2008, the youngest child to come into our residential program was a one-year-old named Ramu. He had been abandoned and weighed only about 4 kg. He was so malnourished that he could not eat, walk, talk, or even lift his head. We took care of him under our health outreach program. Today, Ramu is nine; he speaks fluent English, Hindi and Marathi, and studies in a private boarding school. He and my children, whom I bring along with me whenever I come to India, are like best friends. Looking at him, I think if there hadn't been someone to step in for this child, what would have happened to him. And it is stories like these that keep us moving forward," says Elizabeth.
The hard work put in by the entire team shone brightly when in 2014, 2 of Ashraya's first residential programme girls, Geeta and Jyoti, received full scholarships to study at United World Colleges in Germany and India.
"One of our informal mottos at work is 'whatever it takes'. We are committed to these children in every way. No matter what the issue is for the child, we will try to find a way to address it and try to improve the situation. It is not like a child comes to us and says that her father hits her mother at home, and we tell her that we can't do anything about it. We intervene and make sure that she gets a safe and happy environment, no matter what it takes," concludes Elizabeth.
Organisations like Ashraya can always do with some assistance. The center is currently raising funds to continue providing nutritious meals to the children. Click here to make your contribution. (Use this link You can contribute here.)
Archana Surana to represent India at the CUMULUS Global Association
Archana Surana, Founder & Director of the ARCH College of Design & Business, has been elected to the 8th CUMULUS Executive Board (2022-2025).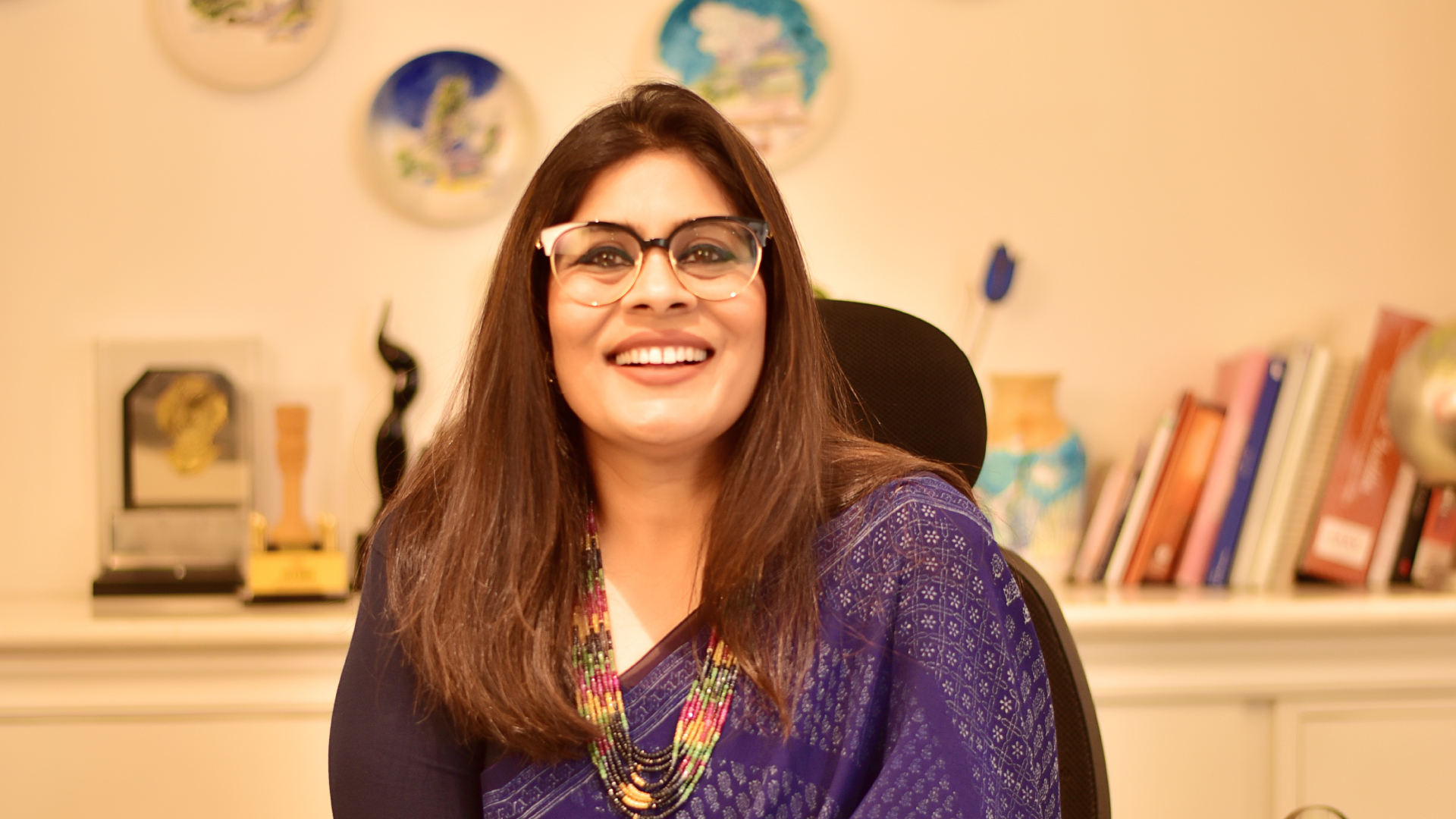 Archana Surana, Founder & Director of the ARCH College of Design & Business, has been elected to the 8th CUMULUS Executive Board (2022-2025).
CUMULUS is the leading global association of Art, Design Education & Research. It represents a dynamic ecosystem with 350+ member institutions in 60+ countries.
She said, "I was nominated for candidacy to the Board by the Presidential Candidate Lorenzo Imbesi, a Full Professor from the Sapienza University of Rome, Italy. 356 universities from 66 countries voted & today I am part of the 11 diverse members of the Executive Board, led by Prof. Lorenzo Imbesi." She represents India among the 11 countries on the Board.
Regarding the opportunities her representation would bring to Design Education in the country she said that through this dynamic forum and platform for knowledge exchange and best practices she would be able to bring in committed advocacy for the positive role of designers and creators.
"I am an ardent advocate of the essential and positive role that designers and the Creative Industries can play towards helping shape a sensitive, empathetic, and better world. I would be initiating cooperation and collaboration from industry bodies and fellow higher education institutions of design, architecture, and engineering from India towards this purpose and further strengthen the 'Women in Design' initiative of Cumulus, alongside building a mentorship model within the CUMULUS network."
About Archana:
A Woman Entrepreneur & Educationist for the past 27 years in the modern fledgling state of Rajasthan in India she has succeeded in firmly establishing and strengthening the perceptions and awareness of Design and Design Education in the country.
She has worked closely with the community via social projects, design intervention projects, and mentorship programs, and has contributed to the larger mandate of design & creative entrepreneurship on many levels through industry collaboration and as a member of the National Committee on Design India (2021-22) of the Confederation of Indian Industry (CII).
Also, being a US State Department and Rotary Foundation Alumnus, a Vital Voices Lead Fellow, and a Fortune and Global Ambassadors Program Mentee, she is supporting and mentoring women from all walks of professional life through the Women's Mentors Forum founded by her.