Engaging Classroom and Effective Communication, The Key to Happy Students
Dr. Nivedita Ganguli, Principal of DAV Ahmedabad, discusses teacher-parent relationship, teacher-student relationship, and developing education system, and overall development of a student.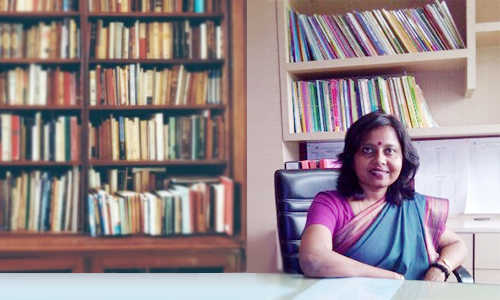 Dr. Nivedita Ganguli, Principal, DAV Ahmadabad, is all that a student might ever need. With a Ph.D. (Emotional Intelligence, Stress and Job Satisfaction) and gold medal in MA (Psychology) in her kitty, she holds a vast experience in training and development. Her award list too is exemplary. To list, she has won Dr. Zakir Hussain 'The Great Teacher Award' from CSRL, Certificate of honour for her achievement as a school counselor in 2012-13 by CBSE and Expressions India, among many others. She also is the author of Journey towards Awakened Life and Changing Perspective Changing Life both of which have been highly successful and helpful to the readers.
Other than all the certificates, awards, and books that she has authored, the most prized possession she has is the love of her students, their parents and teachers.
We recently got a chance to have a word with her, talk about schools and students' overall development, and what we learned from her was an eye-opener. Here's an excerpt:
Q1  Lifestyles have changed a lot. Parents too. Do you find the changes positive.
A1  The lifestyle change is creating lot of problems for mental health of the family. Most of the parents have unhealthy eating pattern and sleeping pattern. This is creating problem in their mental and physical well-being. Thus, the present lifestyle needs to be worked upon seriously so that there can be happy family.
Q2  These changes aren't limited to parents. Life of a teacher too has changed a great deal … Teachers today are blamed of emotional, mental, and physical abuse by parents. So, were we being abused by our teachers? Or are the laws making the teachers be too lenient?
A2  According to me, no one has the right to hurt dignity of any human being. Thus, law is creating a check that any adult should not vent out own frustration on children. But teachers need to empower themselves in managing students with positive approach, creating an engaged classroom with activity based learning. Otherwise, it would be difficult for the teachers to teach today's children who are so apt and savvy with technology.
Q3  Students today are committing suicides for failing in exams, for not getting 99% marks, for not clearing their choice of competitive exams. Why are students losing patience and spirit so easily? How can parents and teachers help them retain it?
A3  I feel that the stress of the parents and teachers pass on to the students. A small child does not know what is 1st and what is 10th. But the reaction that they see on parents face or the words they hear creates emotion of happiness or sadness. It is a tragedy that we focus on results and not on efforts. The more we focus on results, the stress would be high and life happiness index would go down. But the moment we focus on effort, stress would go down and the happiness index would automatically shoot high.
Q4  As a teacher and then a principal of a successful school, please advise the parents reading this on how to not lose temper while making kids understand things.
A4  They need to first train themselves to be peaceful. Until and unless they are not peaceful with themselves, they cannot be peaceful with their kids. Second, they need to focus on not to react while they are angry. They need to take out some time to settle down their anger.
Q5  The real world today is the virtual world. Kids know a lot more about gadgets than their parents. Children are hooked-on to social media; crimes happen. Even the most involved parents are clueless of such activities. How can parents, along with teachers, keep children safe?
A5  The only solution is love children and be more engaged. There are many families where there is only mechanical communication; there is no sharing of feelings. Such things compel children to create a world of their own. There should be some quality family time … away from TVs, computers, mobile phones, etc.
Q6  On the flip side, children don't only suffer these crimes but also commit some. How can parents, guardians, teachers identify such children?
A6  Each adult should be engaged with their children. If they get engaged in sharing emotions, listening to the kids, allowing them to vent out their own feelings in non-threatening atmosphere, we can save our kids from entering into committing crime.
Q7  You being a school principal and psychologist, why do you think there's a gap between teachers and parents?
A7  I think each one is getting into blame game rather than focusing on children's positive development. Parents should be invited to share their skills and talents with the kids, there should be lot of joint venture with the parents which would help the children in their holistic development.
Q8  How can that be effectively bridged?
A8  Each one should focus on this mantra question: "What best I can do and how we can help each other?" rather than focusing on blame-game "Whose fault is it?". If each one plays one's own role in positive manner, there is no question of any gap, and thus any bridge.
Q9  Since technology now offers instant communication, can the gap be bridged by what technology has to offer?
A9  Technology can be used in a positive manner. The work of children can be uploaded in website, the development of each child can be shared by the parents that would enhance the 'feel good' factor and reduce anxiety. The stress can be reduced by sharing notes, etc.
Q10  Though parenting and teaching are tough and there are many concerns on both the sides. However, a common one that both the sides share is sexual education.
A10  I feel that we should be open to educate the children to respect themselves and understand various aspect of sexuality from right perspective. If we don't speak about sexuality, they would enter into several wrong traps.
Q11  For effective teaching, does a teacher need to know parents as well as kids?
A11  Certainly! There is no way out. Once a teacher knows about kids and parents, then only they can help the child on basis of individual needs.
Q12  With all the pressure from schools, parents and students have started preferring home-schooling. Do you think it's helpful for both teachers and students?
A12  It varies from child to child. But I think that if properly trained teachers are available who can teach with compassion, we should not deprive any child of the social development.
World Tourism Day 2023: The Career Prospects in the Field of Tourism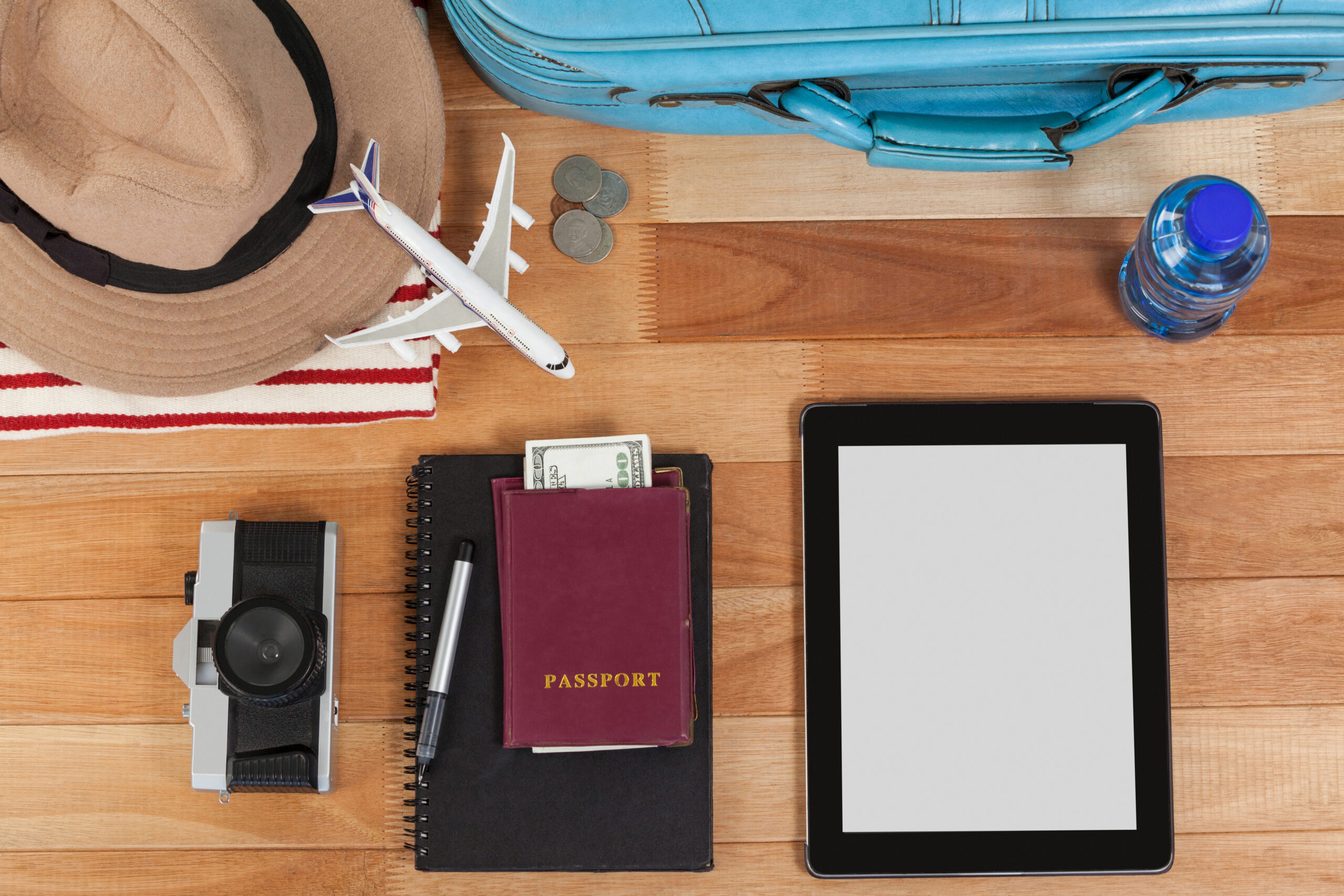 As we celebrate World Tourism Day 2023, it's time for school graduates to embark on a journey that goes beyond the familiar horizons of textbooks and classrooms. This is a journey that explores the educational perspective of tourism, unveiling the skills required and the plethora of career opportunities available in this dynamic field. India's travel and tourism industry is poised for center stage in the coming years, and the prospects for students have never been brighter.
A Glimpse into the Growth of Tourism:
In 2021, India's tourism sector wasn't just a contributor; it stood as a powerhouse, constituting a significant 5.8% of the country's GDP and providing employment for a remarkable 32.1 million people. This resurgence followed a tumultuous 2020 marked by the devastating impacts of the COVID-19 pandemic.
What's more exciting is that India's tourism sector is poised for sustained growth, with a projected compound annual growth rate (CAGR) of 13% during the period from 2019 to 2023. By 2023, it's expected to reach an impressive ₹32.05 lakh crore (US$450 billion). Furthermore, the sector is on track to create an astonishing 52.3 million jobs by 2028, accounting for 8.1% of the nation's total employment.
Moreover, India's tourism sector is anticipated to benefit from consistent hiring in other sectors such as financial services, technology, FMCG, and property and construction in 2023, providing diverse opportunities for aspiring professionals.
Educational Avenues in Travel and Tourism:
The journey toward a rewarding career in travel and tourism begins with education. Numerous institutions offer a broad spectrum of courses tailored to the industry's diverse demands. These educational pathways encompass Bachelor's and Master's degrees, diploma programs, and even flexible distance learning options.
Here are some popular courses for undergraduate and postgraduate education in tourism in India:
Undergraduate Courses:
BA in Tourism Administration: A three-year course covering various aspects of tourism management, including tourism planning, marketing, operations, finance, and human resource development. It also provides exposure to the cultural, social, and environmental dimensions of tourism. Some institutions offering this course include Christ University, Bangalore, Jamia Millia Islamia, New Delhi, and Amity University, Noida.
BA in Tourism Studies: A three-year course focusing on the theoretical and practical aspects of tourism, including tourism geography, tourism products, tourism policy, tourism development, and tourism research. It also offers electives in areas such as adventure tourism, heritage tourism, and eco-tourism. Institutions offering this course include Indira Gandhi National Open University, New Delhi, Madurai Kamaraj University, Madurai, and Aligarh Muslim University, Aligarh.
Bachelor of Tourism Management (BTM): A four-year course providing comprehensive knowledge and skills in tourism management, such as tourism marketing, operations, finance, law, and entrepreneurship. The course also includes industrial training and project work in the tourism sector. Some institutions offering this course include the University of Calicut, Malappuram, Kurukshetra University, Kurukshetra, and the University of Kashmir, Srinagar.
Com in Travel and Tourism Management: A three-year course combining core commerce subjects with specialized topics related to travel and tourism, such as travel agency management, tour operations, airline ticketing, and tourism economics. It prepares students for careers as travel consultants, tour managers, and tourism officers. Some institutions offering this course include St. Joseph's College of Commerce, Bangalore, Symbiosis College of Arts and Commerce, Pune, and Loyola College, Chennai.
Sc in Hospitality and Hotel Administration: A three-year course covering various aspects of hospitality and hotel management, including food production, food and beverage service, front office, housekeeping, and hotel engineering. The course also provides practical training and exposure to the hospitality industry. Some institutions offering this course include the Institute of Hotel Management, Catering and Nutrition, New Delhi, Welcomgroup Graduate School of Hotel Administration, Manipal, and the Institute of Hotel Management, Mumbai.
Postgraduate Courses:
Master of Tourism Administration (MTA): A two-year course offering advanced knowledge and skills in tourism administration, such as tourism policy, planning, marketing, finance, and research. It also offers specializations in areas like tourism product development, destination management, and human resource management. Some institutions offering this course include Banaras Hindu University, Varanasi, Pondicherry University, Pondicherry, and Himachal Pradesh University, Shimla.
Master of Tourism and Travel Management (MTTM): A two-year course focusing on managerial and operational aspects of tourism and travel, including operations, marketing, finance, and law. It includes field visits, internships, and project work in the tourism and travel sector. Some institutions offering this course include the Indian Institute of Tourism and Travel Management, Gwalior, Kalinga Institute of Industrial Technology, Bhubaneswar, and Amity University, Noida.
Master of Tourism and Heritage Management (MTHM): A two-year course exploring the connections between tourism and heritage, including heritage tourism, cultural tourism, and eco-tourism. It covers heritage conservation, management, and promotion challenges in the context of tourism. Some institutions offering this course include the Central University of Gujarat, Gandhinagar, Central University of Rajasthan, Ajmer, and Central University of Karnataka, Kalaburagi.
Master of Hotel Management (MHM): A two-year course providing in-depth knowledge and skills in hotel management, including operations, marketing, finance, law, and entrepreneurship. It offers electives like hotel revenue management, quality management, and facility management. Some institutions offering this course include the Institute of Hotel Management, Catering and Nutrition, New Delhi, the Institute of Hotel Management, Bangalore, and the Institute of Hotel Management, Bhopal.
Master of Business Administration (MBA) in Tourism and Hospitality Management: A two-year course blending core business administration subjects with tourism and hospitality management, covering areas like business environment, strategic management, marketing management, and financial management. It prepares students for leadership roles in the tourism and hospitality industry. Some institutions offering this course include the Indian Institute of Management, Lucknow, the Indian Institute of Management, Kozhikode, and the Indian Institute of Management, Indore.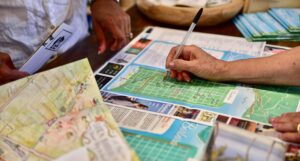 Expanding Opportunities in Sustainable Tourism:
The travel and tourism sector have the potential to reshape India's economic landscape, especially in the face of job losses in traditional sectors due to the rise of artificial intelligence (AI). It's not just about discovering new destinations; it's about unlocking a world of educational opportunities and fulfilling careers, all while contributing to our nation's economic growth.
The surge of Green Tourism and its positive impacts are becoming increasingly evident, particularly in South Asian countries. This practice encourages India and other nations to adopt best practices and learn from experiences in green tourism, including ecotourism, rural tourism, wildlife tourism, and adventure tourism. Through adaptability, we can address common challenges and opportunities in the tourism sector, such as climate change, digitalization, skills development, and destination management. Prioritizing job creation, income generation, and empowerment, while conserving and enhancing natural and cultural resources, is crucial for the future. By aligning with the principles and goals outlined in international agreements, destinations across the nation can work towards a future where India's natural beauty remains preserved for generations of travelers and opportunities to come.
As we celebrate World Tourism Day 2023, let's embrace the immense potential within the travel and tourism industry. Students possess a unique opportunity to be part of an industry that not only thrives but also actively shapes the future of our nation.
The statistics are compelling India's tourism sector is on a remarkable trajectory, and the future is brighter than ever before. So, pack your bags and prepare for an educational journey that could lead to a fulfilling and prosperous career in tourism.