Enticing, Captivating, Alluring, Colorful Taxi By Students with Special Needs
Special children have painted a taxi very special in celebration of International Day of Persons with Disabilities. Using their imaginative brains, these students of a special school have played with a riot colors in this taxi in Mumbai.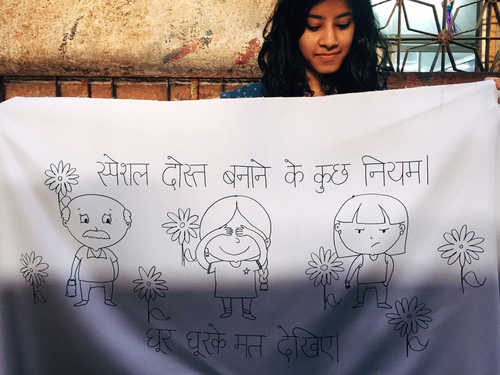 Who wouldn't like commuting in colorful taxis?! Painted bright in all various colors!
Some Mumbai children with special abilities along with city-based designer Shruti Thakkar have tried to give the residents of the city exactly that.
The bubbly designer, Taxi Fabric and Mann Centre for Individuals with Special Needs got together to help taxi-users in Mumbai have an extraordinarily cheerful and colorful ride by getting the exteriors and interiors of a taxi painted. Celebrating International Day of Persons with Disabilities on December 3rd, Thakkar, Taxi Fabric and students from Mann Centre painted a taxi, the exteriors by the students, the interiors by Thakkar.
The paintings … they all have a message, road safety, women empowerment, underprivileged people. Thakkar draws the designs and patterns and leaves it to the students of Mann to color them up. And the result … a soothe to the eyes, though there is a riot of colors.
Taxi Fabric shares a video, which we represent here:
Disabled, yet making the nation proud: Yelikeri Sreelatha
This young girl, called insignificant by many, is making India proud by her special talents. God gifted, she represented India recently at an international level, bringing back accolades. An icon in true meaning. Read more!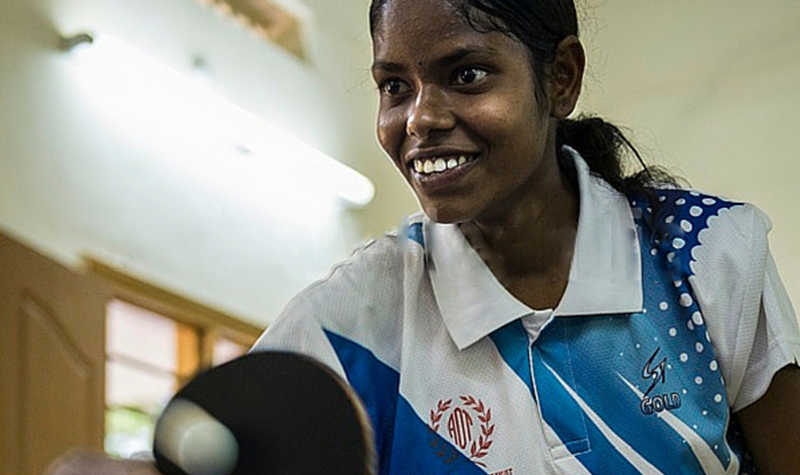 Yelikeri Sreelatha, at 15, is an unlikely hero, who was once rendered insignificant because of her special needs. Difficulties surrounded right from her birth in a small village of Anantapur, AP, however, she won over them all. Having lost her father in her early years, she, along with her younger sibling, was brought up by her mother single-handedly, who worked on a daily wage.
Facing some disabilities, her mother admitted her to an NGO school Rural Development Trust (RDT) in Anantapur, where, thanks to the teachers, her real virtue was recognised. She had special skills in sports, said her teachers and referred her to community-based rehabilitation (CBR) programme by RDT, which offers education and vocational training to help them be independent.
Yelikeri Sreelatha found sports to be her medium to express herself and grow in life. She did good in almost all those sports activities she tried hand at, however, Badminton was where she excelled the most and took her coaching forward, soon to represent her institute at Special Olympics Bharat. This special Olympics happen to be very special as it helps physically disabled students interact with those specially abled who are physically fit. Soon she was flying off to Special Olympics Asia Pacific Games held in Australia, where from she brought a bronze and two gold medals. More than a representation of her country at an international level, more than winning and taking medals, this was the boost that her confidence needed.
Confident of her game, being coached by international coaches, exploring herself, in the year 2015 she, along with her contingent of 12 and coaches, was chosen to represent India at TT competition at Special Olympics LA World Games. They together brought back as many 17 medals, of which Sreelatha owned a gold and silver.
The girl who was called insignificant, intellectually disabled, special child, etc is today an icon of sorts, inspiring many others who are significant, intellectually abled, and normal children.
Salute to Rural Development Trust and people like Sreelatha who never lose it!