Fatema Agarkar, co-founder, KA EduAssociates on the need for teacher training as the core priority for leadership teams at SGEF 2017
Children are more intelligent, are more exposed, more evolved and know that much more than we do. We cannot claim to know what their future is going to be like. One thing is certain: it's going to be different from how our world was. Perhaps we can claim that ours was easier.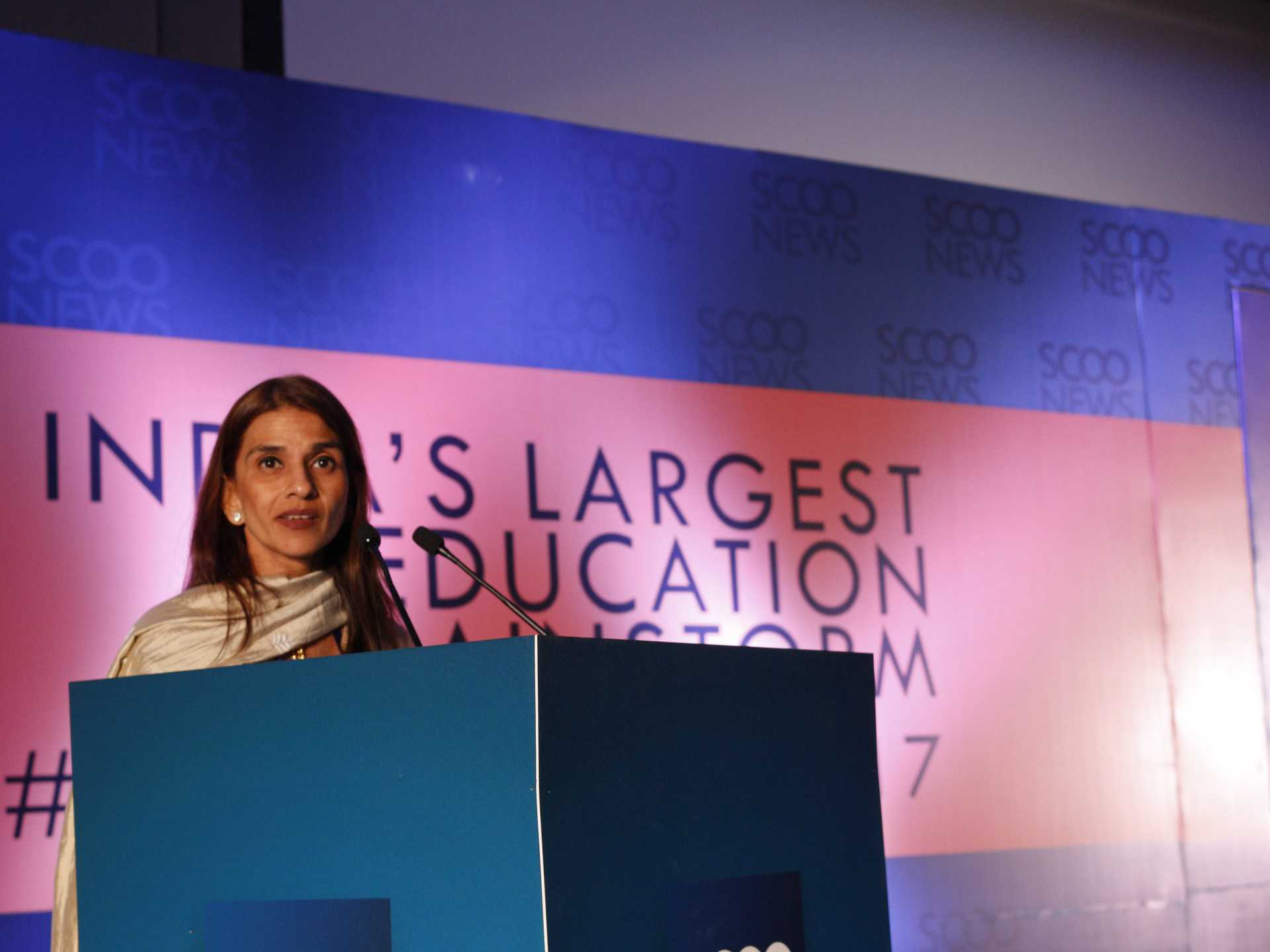 We have gone through a lot on this day, lots of ideas, lots of speakers and we are all speaking the same language, we all have the same findings, we are all talking in a collective space where we all agree. However there is work that still needs to be done, and through this presentation I promise you that we will be able to create a few disruptions which the 'unconference' started talking about. As an educator, when I attend conferences or 'unconferences' like SGEF, I want to take stock of the industry. What have we done, where have we reached and where do we want to go?
This gets me to three important truths and, luckily for me, all the other speakers have spoken about them. By default Geeta (Dharmarajan) mentioned that children are more intelligent, are more exposed, more evolved and know that much more than we do. We cannot claim to know what their future is going to be like. One thing is certain: it's going to be different from how our world was. Perhaps we can claim that ours was easier. Let's get this discussion on technology over and done with once and for all. It is here to stay, let's work this out.
Do we really know what our children know? Or do we go into those classrooms and simply teach? And I'm not talking about multiple intelligence, I'm not talking about differentiation or about learning styles. I'm talking about do we know what they know? If the future is so unexplored, then everyone in this room agrees that we have no idea what the future is going to be like, what on earth are we preparing these kids for and simply why bother?
As I attempted to answer some of these questions, there were some harsh realities and I hope you come into some logical conclusions as well. We simply, as an industry, keep talking about what we should teach, how we should teach. We don't even answer the fundamental question: what do they know in that classroom? I think Sugata (Mitra) pointed that out and Valentina (Trivedi) spoke about the joy of learning. We should know what they know but we do very little to find out. Are we really skilled? If we were not brought up in their generation, how do we know what they are thinking? Are we giving them enough to create? I think that was (APJ Abdul) Kalam sa'ab's vision and we are all proud Indians here and I know the one thing he told me when I met him was, 'You create happy children, will they duplicate or will they create?' That's a question we have to ask and that's the harsh reality that none of us seem to face.
Is there sustained learning? As a young company attempting to rethink, attempting to re-engineer, attempting to say 'Hey listen, we know a lot of stuff, we don't know what to do with it because we keep discussing it and it's still not implementable'. We said, 'Let's borrow from the corporate world once in a while; they seem to talk about it all the time, let's put it into practice in our industry'.
Some radical propositions for you… Imagine Grade 3 and 4 students with one textbook in their hand. Why not Harry Potter? Isn't that a world of super heroes and isn't that the age that everyone likes magic and mystery? 'One textbook for the whole year? How will we charge the parents?' some of the promotors might ask. One textbook is possible. 'Hole in the Wall' was just that. You can teach history, geography, beautiful landscapes to work with, math, science, what better way to get them into the chemistry lab and getting them to experiment with proportions and potions! You can teach vocabulary, grammar and context and all the lovely jargon that we love to use in our conferences. You can teach them to write. My co-founder will always talk about effective communication. Replace that Harry Potter with a book that you love. Imagine one textbook in that bag…
Sport is a curriculum subject. I am a sportsman's wife and he often tells me that he didn't learn anything in school – he learnt it on the cricket ground. But I'm not talking about skill. I'm talking about teaching angles. Decimals, fractions, percentages in context to IPL – three months of the year let's use it to our advantage. Let's get things in perspective. History simply taught through drama, no dates to remember, no textbook. The higher educators talk about their challenges in the higher education space – 'We want the children to think, communicate, manage time, make decisions, solve problems, all of that' and, like many of my previous speakers this afternoon, we still don't teach them. Imagine project management, a task to set up their own company… You'll have everything, organizational behavior, communication skills, HR, recruitment and life skills.
Imagine a Gladiator or Lagaan can become a history lesson. Imagine gaming as a subject and I agree, I have a 12-year-old, they get there faster than I ever will! Why can't gaming be that subject, why can't it be fun for these kids and you can still teach? I'm a strong advocator of the game Minecraft. It isn't putting dopamine in their brain. It actually teaches science in a way that you and I don't.
This is a story that my son told me, when I took him through this presentation… 'Mama, don't bother them with these stories and don't tell them my stories, but the fact is 'Big Bang Theory' taught me about quantum physics, that no other physics teacher has ever been able to. And I've realized they are not geeks'. Learning automatically by just watching! Imagine if gaming was that subject that was introduced, how much more would they learn!
So these were some radical propositions and you are going to say, 'Okay great Fatema, let's try and experiment and see what we can do with it. Who's going to teach?' That seems to be our fundamental question. Where are these teachers? Everyone seems to talk about lack of teachers, underpaid, passionate teachers but we don't know where these teachers are. But before we can get there, who are these teachers? Who is that evolved teacher? I listed a few thoughts down, these are all personal passionate educators, a group of us as a part of KA Edu has put this together. The teacher needs to do more research and lo and behold! They aren't PhDs, they don't know how to research. They need to be updated about trends and practices and, with due respect to everyone, I think people need to know what charter schools in America, New Zealand and what little schools in the Anganwadi classification in our country are doing. We just need to know what is happening everywhere.
Subject matter expertise – don't get me wrong, I do not mean that we are in la la land where teachers can just say 'Let's just go and explore'; eventually we are still taking those board exams. I do understand that the Prime Minister is inviting participation from private players within the industry cross section to propose what schools should look like and, as we understand, this might be rolled out in 2020. So people are working. Subject matter expertise is an element of importance because the children have to take exams. I'll be worried if my 12-year-old goes to his English teacher and says, 'But Miss that's factually incorrect because if you actually know the organizational structure especially the hierarchy in England, the Queen is fictitious in terms of her role and position' and the teacher got upset. He was sent to a corner to think about how to not disrupt the classroom. So these teachers must also be conflict managers and be smart enough to handle these questions, because you don't want that disruption to change the world of a young class. You need them to be problem solvers.
This story appeared in the September 2017 issue of ScooNews magazine.
New Early Childhood Education Report Explores Opportunities for Improving Curriculum and Classroom Resources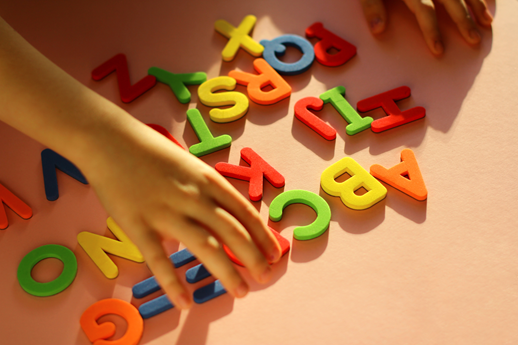 Central Square Foundation (CSF), a leading non-profit in India's primary and pre-primary education sector released a report titled Building Strong Foundations: Examining Early Childhood Education in India. The report stems from an in-depth Situational Analysis Study conducted across 200 Early Childhood Education (ECE) classrooms in India aimed at validating existing research data and identifying opportunities for enhancing ECE programs, shedding light on crucial aspects that call for urgent and immediate action.
Key Highlights:
* Study conducted across 200 ECE Classrooms in seven States in India
* The Report examines causes behind low learning outcomes in the 3-6 years age group of children
* The low priority given to ECE is reflected in the budgetary proposal and outlays
* Report highlights lack of consistent on-ground support to deliver quality ECE across the country
* The limited utilization of play-based materials and workbooks impacts student learning opportunities Recognising the imperative need for research on programmatic factors affecting the quality of ECE, CSF delved into the intricacies of the ECE ecosystem across select States. The primary and secondary research looked at aspects of ECE delivery including curriculum design, teaching-learning time, effectiveness of learning, teacher training, monitoring quality, and parental perception.
The report advocates for prompt remedial actions to address these gaps and ensure a robust learning foundation for young students. It further aims to understand the current models of public provisioning of ECE in India, study different aspects of delivery that affect learning in the classrooms, and outline the way forward for other stakeholders within the ECE ecosystem. For this study, CSF reached out to a mix of Anganwadis, co-located Anganwadis, and pre-primary sections in government primary schools (either as 1-year or 2-year pre-primary program) between March-May, 2023, across seven states – Andhra Pradesh, Assam, Madhya Pradesh, Maharashtra, Punjab, Telangana & Uttar Pradesh. The survey analysis was partly supported by the Key Education Foundation, a non-profit working in the space of early childhood education, which researched classroom curriculum analysis on pedagogy, ease of use, and teaching-learning resources.
The report recognizes the global outlook and progressive nature of India's ECE policies while at the same time, it observes that the country's early learning outcomes are sub-par. The Report recognises the need for "Play-based learning" as a fundamental curriculum for children to learn faster & effectively. The report also reveals the need for classroom resources to be more user-friendly to promote their usage among children.
Among the key "classroom-based observations", it was found that time spent on ECE activities was low. Zero ECE activities were observed in 23% of the ECE classrooms that were sampled. In classrooms where an ECE activity took place, it was found that these activities accounted for only an average of 35 minutes out of a two-hour observation period. There was also very little time for hands-on activities and practice by children. Only 14% of the observed ECE activities followed the recommended approach of carrying out age-appropriate and student-led small-group interactions. Interviews with monitoring stakeholders and teachers suggest that officials face competing priorities and don't have access to reliable ECE data. Strengthening monitoring protocols for ECE is crucial, as few officials observe teachers, indicating a need for enhanced ECE-specific feedback.
The report recognizes that the onus of delivering preschool education rests with two government ministries (the Ministry of Education and the Ministry of Women and Child Development) which has led to diffused responsibility, ownership, accountability, collaboration, and support in the sector. This approach has often resulted in duplicated efforts that have proven counterproductive, adversely affecting ECE quality and learning outcomes.
It also underlines the low priority given to ECE, reflected in the budgetary proposals and outlays by both ministries. This is also evident in the availability of dedicated teachers for ECE classrooms, especially in government primary schools. Further, the utilization of the funds also remains low.
Speaking at the release of the report, Shaveta Sharma-Kukreja, CEO and MD of CSF, emphasized, "The future of ECE in India hinges on addressing systemic challenges and operational hurdles to effectively implement well-crafted policies. Despite their forward-looking nature, these policies struggle to translate into optimal student learning outcomes and school readiness. Elevating the status of ECE and allocating increased financial resources are critical steps in that direction. Enhanced policy implementation aligns with Sustainable Development Goals and the NIPUN Bharat Mission, ensuring improved learning outcomes for all children."
Key recommendations from the Report:
1. Synergy between Ministries: To achieve ECE-specific goals in the country, collaboration between the Ministry of Education and the Ministry of Women and Child Development is vital.
2. Increase Funding: There is a need to increase ECE-specific funding with clear priorities for yearly expenses and incentivize states to meet their ECE goals.
3. Strengthen data systems and build a robust monitoring framework to get reliable data on critical ECE indicators for Anganwadis and Balvatikas/ pre-primary classrooms in government schools.
4. Promote parental awareness and encourage them to actively champion quality education. Equip parents with essential tools, resources, and guidance to actively engage in at-home learning activities.