Freedom fighter to illiteracy fighter, this man has done it all
At 97 years Sudhanshu Biswas seems indefatigable. He is running a school, a dispensary, an old age home for free since the past 4 decades. His motto is to provide man-making education.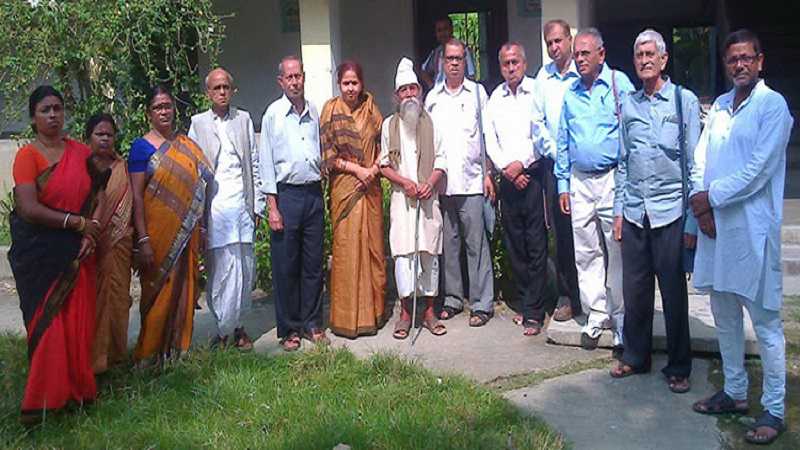 One look at Shri Sudhanshu Biswas and you immediately realise that you are not in the company of an ordinary mortal. 97-year-old Shri Biswas is energy personified. He sits straight, glows bright while talking about the past with deep eyes. He talks and hears well, as he showed around Sri Ramkrishna Sevaashram (SRKS) his ashram and a voluntary organisation which has established 18 primary schools till today in the Sunderbans. Even at 97 Biswas works round the clock to maintain an old age home, a dispensary and children's home running. He even takes Mathematics classes in the school everyday.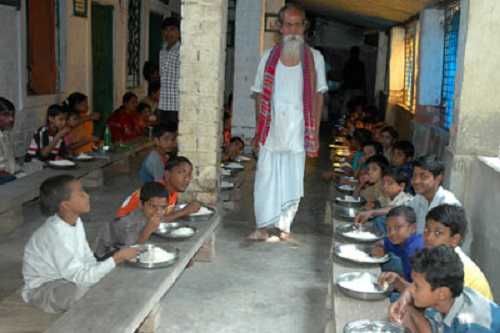 When asked about the main objective of SRKS his reply is succinct yet meaningful – "To impart man-making education". This depth of conviction comes from his own traumatic experience of being taken away from the examination hall by the British police; a memory that impels him to assist the less privileged in their education. Today, as you reach Ramkrishnapur— a remote village some distance from Baruipur in South 24 Parganas district of West Bengal—you will find this former freedom fighter remarkably transforming lives.
The Freedom struggle
Biswas had the opportunity to meet the famous freedom fighter from undivided Bengal, Nirpen Chakraborty at a tender age. Biswas says, although he wasn't allowed to appear for his exam as he was arrested from the examination hall by British Police in 1939 but later he was allowed to appear the test under police scrutiny. Thus receiving his Matriculation. "I was tutored by the great freedom fighters like Benimadav Das, Bina Das, and Kalyani Das. In 1942, as a member of the Anusilan Samity, I was entrusted with the responsibility of carrying live bombs to lodge an attack on the British Administration at the house of freedom fighter Dhurjati Chakraborty in Birbhum. I managed to flee from the spot and later on surfaced at Narayanganj, now in Bangladesh. Later, I came to Kolkata again and associated myself with the freedom fighters like Bina Das and Amiya Mondal, who were deported by the British Empire," recounts Biswas, as he sits in a small veranda of the old age home.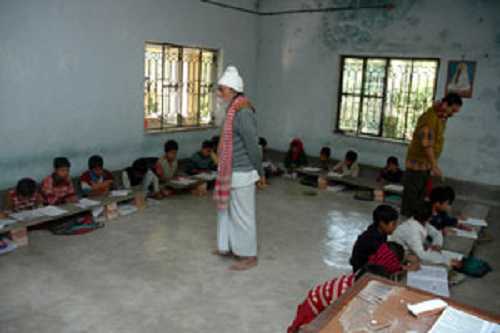 The lure of saints
Soon after country's independence, Biswas was highly influenced with the philosophy of Swami Vivekananda. In 1948, he renounced his family ties and made his way to the Himalayas and spent 14 years as a wandering saint in the Himalayas. He also spent some years living with the Domes and Chandals in Varanasi before finally reaching Kolkata in 1960s.
Swami Vivekananda and Philanthropy
In 1962, inspired by the teachings of Swami Vivekananda, he started business ventures with the sole motto of garnering money for the upliftment of the society. With the savings that he generated, he started his mission of serving the under-served in the remotest corners of West Bengal. He established 2 such Ashrams in the year 1971 at Hottar in South 24 Parganas." Sri Ramakrishna Sevashram" came into existence in 1973. In 1996, he established close to 20 free schools for the destitute in the most underdeveloped places at Sundarbans. These schools now boast of being completely self sufficient and no longer depend on external assistance, said Molay Dasgupta, president at Sri Ramakrishna Sevashram.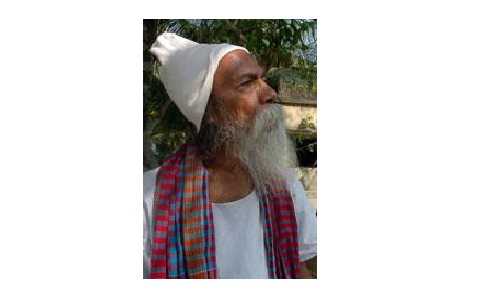 His primary non-formal school in Ramkrishnapur has changed lives of several poor kids and orphans. According to teachers, several former students have now become teachers, doctors or engineers today. Even today the day at the school starts with the teachings of Swami Vivekananda.
SRKS is open to donations in the form of monetary assistance as well as in kind. You could visit their website for more information on their work, and how you could help them in this.
This Young Woman From A Tribal Village Is Teaching The Children While Schools Are Closed
The only graduate of a Tamil Nadu village has volunteered to teach the children of the village while the pandemic persists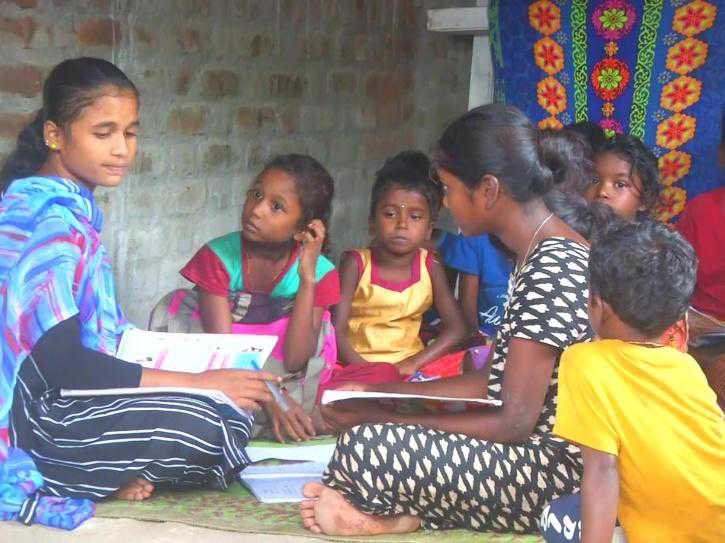 Where the digital network failed these tribal children in the southern part of India, their own stood to support them. Sandhya volunteers in teaching the kids of her village, Chinnampathy in Tamil Nadu. She is a graduate of B.Com, she is the only person from her village to have graduated college. Sandhya told India Today, "If it rains, we can't go to school. We only have one bus to our village and so after a certain age, people drop out of school."
Having gone through struggles herself, Sandhya knows how important a teacher and school is for growing children. So she volunteered to teach the children by herself, so they don't lag behind due to school closure. Sandhya said "When I was a child, I had no one to help me study. These children here have me to help them study."
One must ask the children from a remote rural or economically backward area, how it feels to not have the proper learning opportunities. The pandemic took more than the ability to roam about freely, it snatched away the ability to go to school for children on a global level. While it is easier for families with better income to support their child's online learning, most rural and financially challenged families are struggling.
The Indian government did start many projects for such students, but even learning via a television channel or free online course needs some basic gadgets and network connection. Many remote villages, like the tribal village, Chinnampathy, can not find enough network strength to have their children sit in front of a television and learn via the education channels.
On being asked how her classes are enduring she said, "The children come and ask me very freely all their doubt and they are not afraid of me. I see these children learning well and answering all the questions when I ask them."
Youth like Sandhya, who appreciate and signifies the work educators do and want to help the cause, are the future of the education sector!