Freedom fighter to illiteracy fighter, this man has done it all
At 97 years Sudhanshu Biswas seems indefatigable. He is running a school, a dispensary, an old age home for free since the past 4 decades. His motto is to provide man-making education.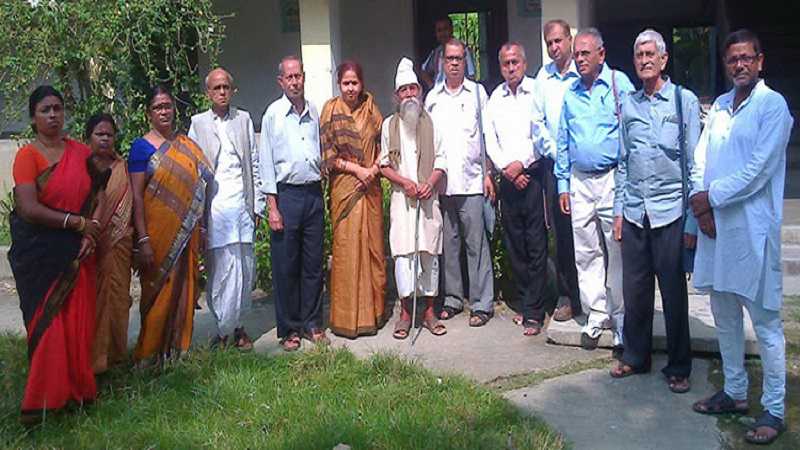 One look at Shri Sudhanshu Biswas and you immediately realise that you are not in the company of an ordinary mortal. 97-year-old Shri Biswas is energy personified. He sits straight, glows bright while talking about the past with deep eyes. He talks and hears well, as he showed around Sri Ramkrishna Sevaashram (SRKS) his ashram and a voluntary organisation which has established 18 primary schools till today in the Sunderbans. Even at 97 Biswas works round the clock to maintain an old age home, a dispensary and children's home running. He even takes Mathematics classes in the school everyday.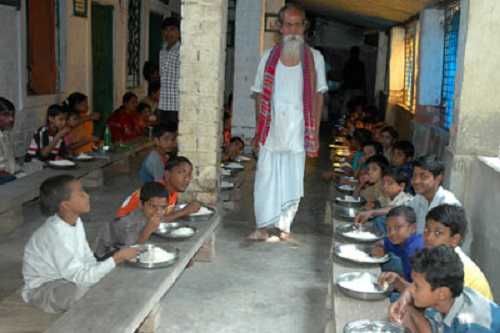 When asked about the main objective of SRKS his reply is succinct yet meaningful – "To impart man-making education". This depth of conviction comes from his own traumatic experience of being taken away from the examination hall by the British police; a memory that impels him to assist the less privileged in their education. Today, as you reach Ramkrishnapur— a remote village some distance from Baruipur in South 24 Parganas district of West Bengal—you will find this former freedom fighter remarkably transforming lives.
The Freedom struggle
Biswas had the opportunity to meet the famous freedom fighter from undivided Bengal, Nirpen Chakraborty at a tender age. Biswas says, although he wasn't allowed to appear for his exam as he was arrested from the examination hall by British Police in 1939 but later he was allowed to appear the test under police scrutiny. Thus receiving his Matriculation. "I was tutored by the great freedom fighters like Benimadav Das, Bina Das, and Kalyani Das. In 1942, as a member of the Anusilan Samity, I was entrusted with the responsibility of carrying live bombs to lodge an attack on the British Administration at the house of freedom fighter Dhurjati Chakraborty in Birbhum. I managed to flee from the spot and later on surfaced at Narayanganj, now in Bangladesh. Later, I came to Kolkata again and associated myself with the freedom fighters like Bina Das and Amiya Mondal, who were deported by the British Empire," recounts Biswas, as he sits in a small veranda of the old age home.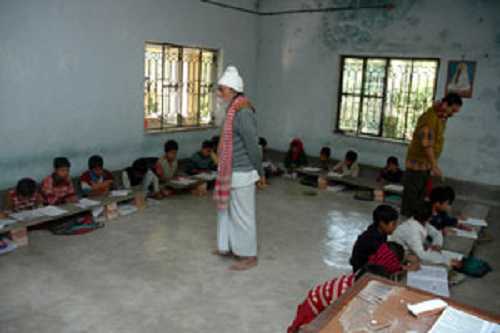 The lure of saints
Soon after country's independence, Biswas was highly influenced with the philosophy of Swami Vivekananda. In 1948, he renounced his family ties and made his way to the Himalayas and spent 14 years as a wandering saint in the Himalayas. He also spent some years living with the Domes and Chandals in Varanasi before finally reaching Kolkata in 1960s.
Swami Vivekananda and Philanthropy
In 1962, inspired by the teachings of Swami Vivekananda, he started business ventures with the sole motto of garnering money for the upliftment of the society. With the savings that he generated, he started his mission of serving the under-served in the remotest corners of West Bengal. He established 2 such Ashrams in the year 1971 at Hottar in South 24 Parganas." Sri Ramakrishna Sevashram" came into existence in 1973. In 1996, he established close to 20 free schools for the destitute in the most underdeveloped places at Sundarbans. These schools now boast of being completely self sufficient and no longer depend on external assistance, said Molay Dasgupta, president at Sri Ramakrishna Sevashram.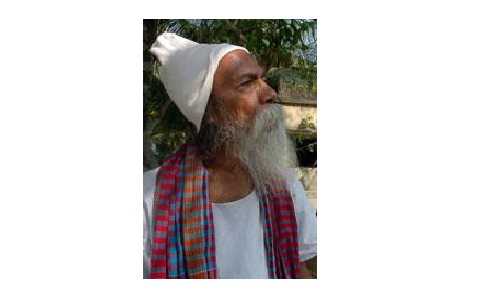 His primary non-formal school in Ramkrishnapur has changed lives of several poor kids and orphans. According to teachers, several former students have now become teachers, doctors or engineers today. Even today the day at the school starts with the teachings of Swami Vivekananda.
SRKS is open to donations in the form of monetary assistance as well as in kind. You could visit their website for more information on their work, and how you could help them in this.
World Students' Day: Celebrating Young Indian Entrepreneurs Shaping the Future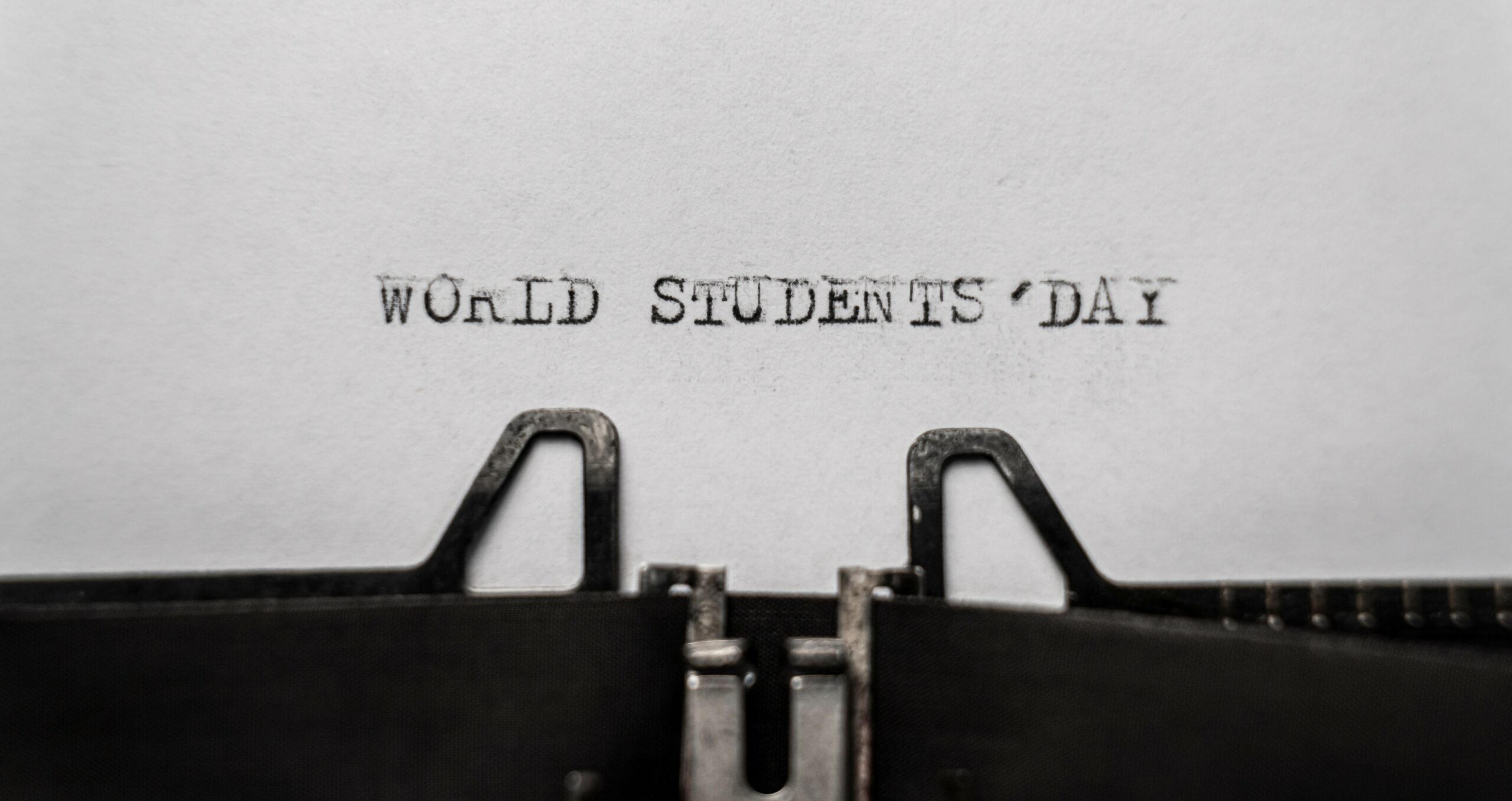 On the occasion of World Students' Day 2023, celebrated on 15th October 2023, we are showcasing stories of student entrepreneurs who are nothing less than an inspiration. They have left their indelible mark on the world through their work and innovation
Student entrepreneurs are young people who start their own businesses while pursuing their education. They are driven by their passion, creativity, and innovation to solve problems and create value in the market. Student entrepreneurship is a growing phenomenon in India, as more and more students are taking up the challenge of becoming their own bosses. According to the Global Entrepreneurship Monitor (GEM) Report 2020-21, approximately 81 percent of youth in India reported having the skills and knowledge needed to start a business. A survey by Amway India also revealed that over 60 percent of students in the country consider entrepreneurship as a good prospect for earning a livelihood. Some of the successful student entrepreneurs in India include Ritesh Agarwal of OYO Rooms, Bhavish Aggarwal of Ola Cabs, and Kunal Shah of Freecharge. Student entrepreneurship can be a rewarding career option for young Indians who want to make a difference in the world.
Aadit Palicha and Kaivalya Vohra are the young entrepreneurs behind Zepto, India's fastest-growing delivery platform that promises to deliver anything within 10 minutes. The duo met as childhood friends in Dubai and later enrolled in Stanford University, where they dropped out to pursue their dream of building a disruptive startup.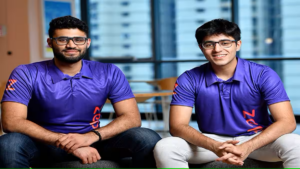 Zepto was launched in Mumbai in 2021, amid the COVID-19 pandemic, when the demand for online delivery services was soaring. The company leveraged its network of hyperlocal warehouses and delivery partners to offer a wide range of products, from groceries and medicines to electronics and fashion, at affordable prices and lightning speed. The company soon attracted the attention of investors and customers alike, reaching a valuation of $200 million in just one month of operation. By the end of 2022, Zepto had become a unicorn, valued at $900 million, and expanded to over 20 cities across India. The company also made history by making its co-founders the youngest billionaires in India, with Aadit Palicha's net worth estimated at Rs 1,200 crore and Kaivalya Vohra's at Rs 1,000 crore.
Palicha, just 23-year-old and Vohra, in his early 20's have also been recognized for their achievements by various prestigious platforms, such as Forbes' 30 Under 30 for Asia, Times of India's Unstoppable 21, and Wikitia. They are regarded as the rising stars of the Indian startup ecosystem and an inspiration for many aspiring entrepreneurs.
Tilak Mehta is a 15-year-old entrepreneur who founded Paper n Parcels, a delivery platform that offers same-day delivery services within the city at low costs. He started his business when he was 13 years old, after facing a problem of getting his books delivered from his uncle's place. He came up with the idea of using the Mumbai Dabbawalas, who are known for their efficient and reliable delivery of lunch boxes, to deliver other items as well.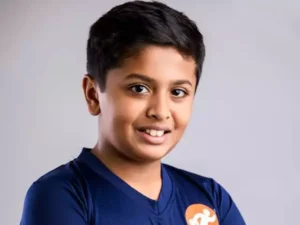 Paper n Parcels has grown to become one of the most successful startups in India, with an annual turnover of Rs 100 crore. The company provides shipping and logistics solutions to various businesses, using its online platform and network of partners and suppliers. Paper n Parcels also offers value-added services such as parcel tracking, order management, and shipping insurance.
Tilak Mehta is an inspiration for many young aspiring entrepreneurs in India. He has been recognised by various prestigious platforms such as Forbes' 30 Under 30 for Asia, Times of India's Unstoppable 21. He is also a TEDx speaker and the youngest Forbes panellist. He believes that age is no barrier to innovation and success.
Divya Gandotra Tandon is a rising star in India's entrepreneurial landscape. She is the founder and director of Scoop Beats Private Limited, a company that provides digital media solutions and content creation services. She is also the chief operating officer of ASTNT Technologies Private Limited, a company that offers web development, app development, and digital marketing services.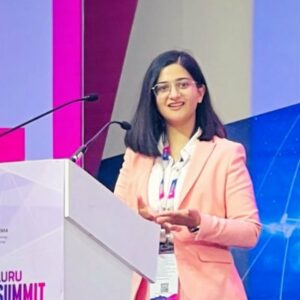 Divya started her career as a tech YouTuber at the age of 13, with a channel named Technical Divya. She later changed it to Tech Divya, which has over 30 thousand subscribers. She has collaborated with brands like Aquaconnect, Lazy Gardener, Coolpad, Infinix, and ASCENT Technologies. She has also attended launch events and confidential meetings of various tech companies.
Divya is not just an entrepreneur but also an influential figure in various domains. She is also the chairperson of the KiranPrakash Social Welfare Foundation, a role that reflects her commitment to giving back to society and making a positive impact.
Pranjali Awasthi is a teenage prodigy who has made a mark in the world of AI with her startup, Delv.AI She founded the company in 2022, when she was just 15 years old, and has raised nearly Rs 4 crore in funding at a valuation of Rs 100 crore.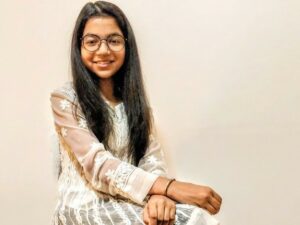 Awasthi's passion for technology and entrepreneurship was inspired by her father, who is a computer engineer and taught her coding when she was seven years old. She moved from India to Florida when she was 11 years old, where she got access to computer science classes and competitive math programs. She also landed an internship at the research labs of Florida International University, where she worked on machine learning projects.
Advait Thakur is a young and dynamic entrepreneur who has made a name for himself in the Indian tech industry. He is the founder and CEO of Apex Infosys India, a company that provides innovative solutions in automation, networking, and digital media. He is also a computer programmer, an AI researcher, and a tech influencer.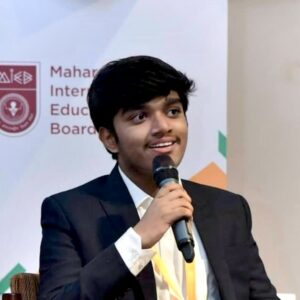 Advait's passion for technology started at an early age. He launched his first website at the age of nine and became a Google, Bing, and Hubspot certified professional. He has worked with Google's AI and Cloud Platform for several years and has developed various applications and projects using them. He has also collaborated with brands like Aquaconnect, Lazy Gardener, Coolpad, Infinix, and ASCENT Technologies.
Advait is not just a successful entrepreneur but also a social change-maker. He co-founded Crophle, a social enterprise that aims to improve the agricultural supply chain and empower small farmers. He is also the chairperson of the KiranPrakash Social Welfare Foundation, a non-profit organization that works for the welfare of underprivileged children and women.