Gurukul The School celebrates its achievers on Founders Day
On April 14, Gurukul The School, Ghaziabad celebrated its founders day by felicitating super achievers in all fields. Many dignitaries were present for the event followed by a cultural program.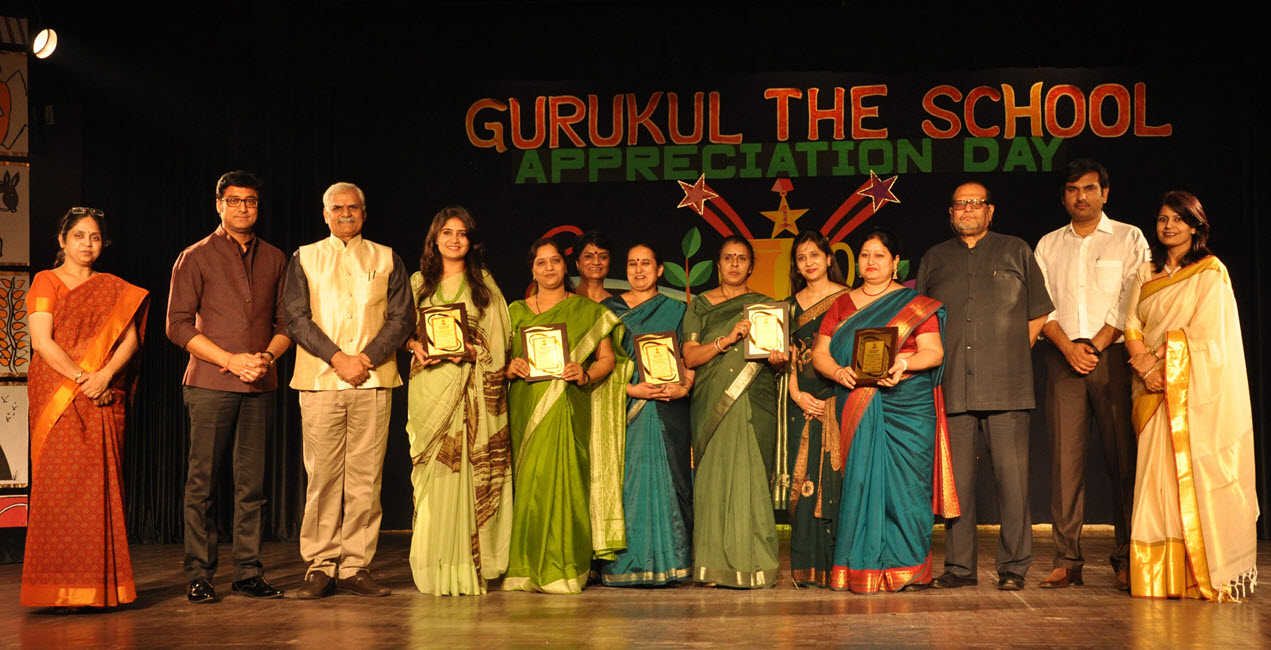 On April 14, Gurukul The School, Ghaziabad celebrated its Founder's day. Generally we see schools going back to their visions and missions and some promises to conquer the future. However, Gurukul The School did it in its own style by celebrating the accomplishments of Meritorious Students and hence it is also called as the 'Appreciation Day' in Gurukul.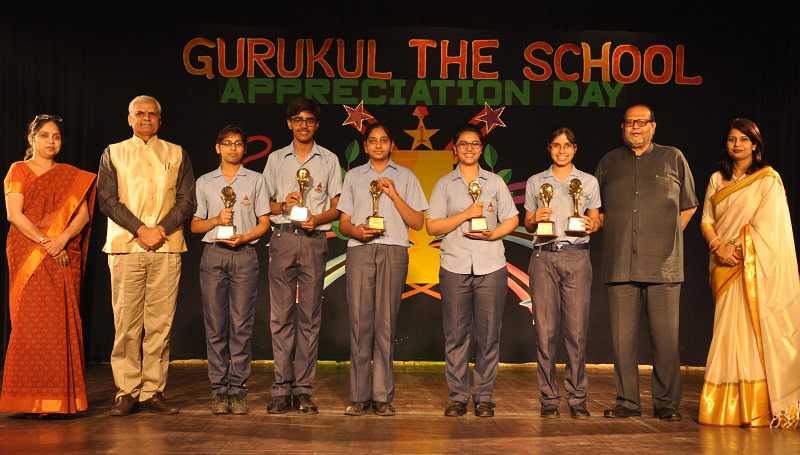 A sizeable chunk of 25 students was lauded for carving out a niche for themselves in the field sports by bagging laurels at National and International levels. Other categories where student achievements were celebrated were Best Debater, Maths Wizard, Computer Wizard, Dramatics, Budding Artist, Nightingale Award, Tapping feet, Consistent Performer, Avid Reader, Marked Improvement and Sports Star.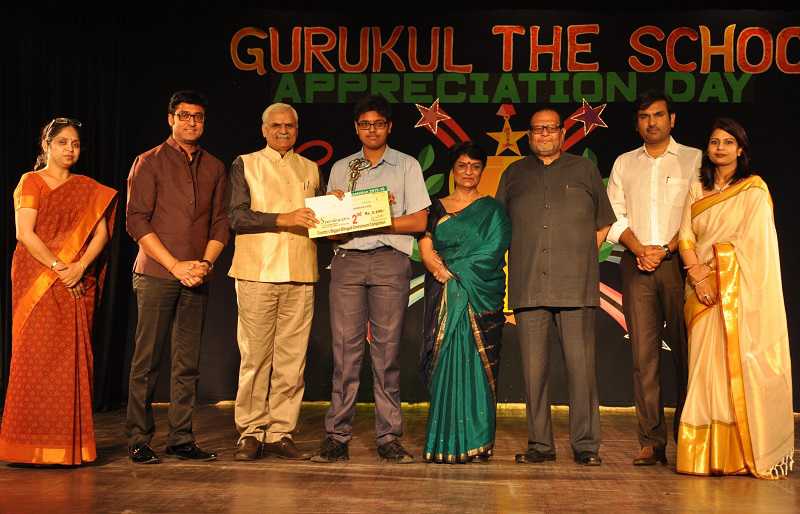 Over all, more than 400 students were felicitated and presented with trophies, scholar badges and certificates for their exemplary performance in Scholastic and Co scholastic fields.
Luminaries including Brother Elder Roger Allen and Sister Allen (Director Public Affair Church of Jesus Christ of Latter Day Saint), Rabbi Ezekiel Isaac Malekar (Honorary Secretary, Judah Hyam Synagogue, New Delhi & Board Member of University of Agriculture, Technology and Sciences, Naini, Allahabad) and Prof. Dr. Rakesh Khandal (Former Vice-chancellor Uttar Pradesh Technical University, Former President of the World Association of Industrial & Technological Organizations (WAITRO) and a Fellow of the Royal Society of Chemistry, London) graced the occasion to bless and encourage the students.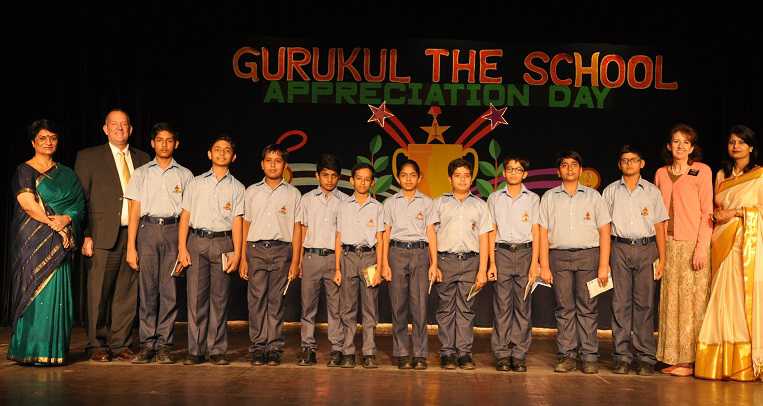 School Director Mr. Sachin Vats along with Director of Administration Ms. Shikha Vats, Director Finance Mr. Diwaker Tiwari and Director Academic Ms. Prabha Verma felicitated the guests and gave away the coveted prizes.
The guest panel congratulated the School Management, Principal Ms Rajni Jauhari and the staff at the success of the students who had been groomed under their stewardship. They appreciated the students for their soaring accomplishments and urged them to remain committed to their resilience and determination.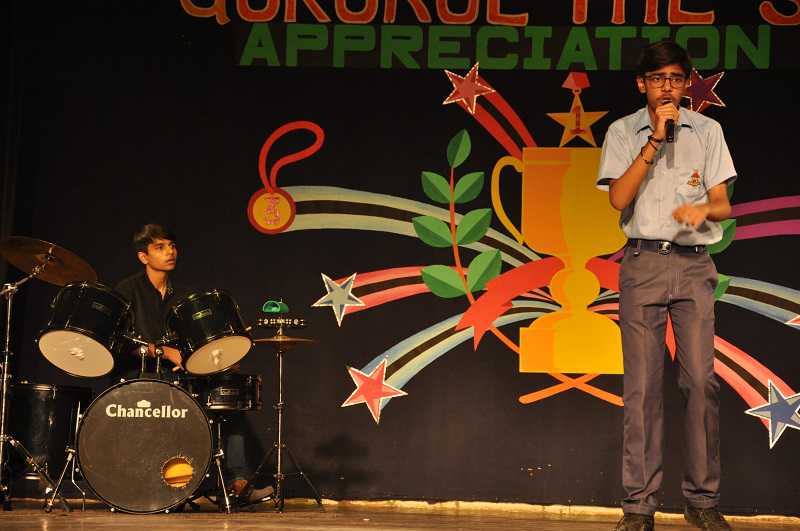 Young student prodigies RishabTyagi and JigyasaChauhan were conferred with the title, "The Pride of Gurukul". The prestigious "All Rounder Award" went to Amrita Tiwari, Navya Dhir, Nipun Goel, Maitreyee, Edrasha Dubey and Krishnansh while Raghav Singhal and Lakshya Pal , received the Best Speaker award for their immaculate oratory. The best creative writer award was bagged by Shaurya Vats , Vanshita Sharma, Kritika Dubey and Bhavya Divina Kumar. Pragya Pramita and Vanshaj Goel were awarded with Patanjali Yog Sadhna award and Parikshit Tomar and Mudit Joshi were declared the Science Synergid.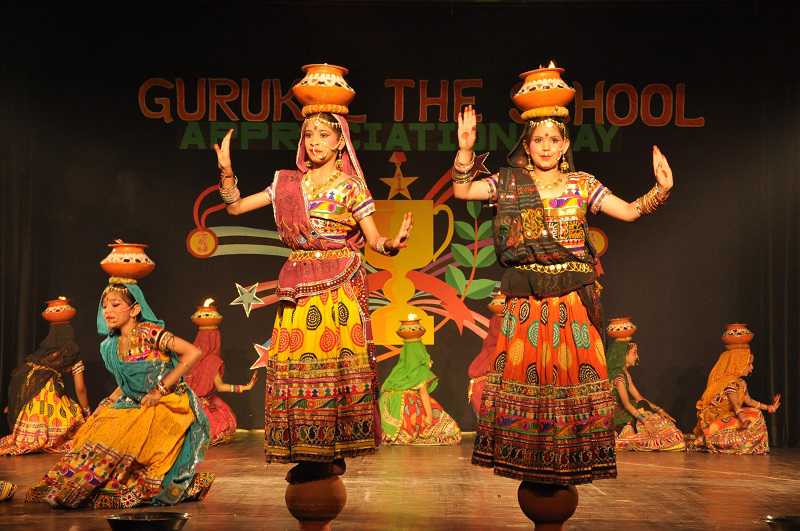 School's Director Mr. Sachin Vats acknowledged students' consistent efforts and the role of parents and teachers in motivating the students to reach out to greater heights.
Smile Foundation and Shell Launch STEM Project on Pi Day
The initiative will benefit less-privileged students from government schools.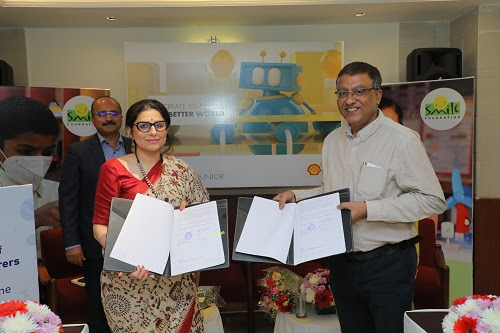 On the occasion of International Pi (π) Day, Smile Foundation and Shell launch 'NXplorers Junior' programme in three Indian states. NXplorers is Shell's global flagship Social Investment STEM (Science, Technology, Engineering, and Mathematics) educational programme aims to benefit over 25,000 children during the first year by enabling them to understand, navigate and address local and global challenges, as underlined in the Sustainable Development Goals (SDGs). NXplorers is also aligned with the National Education Policy 2020 and delivers societal benefits.
The innovative initiative will benefit less-privileged students from government schools and affordable private schools, studying in rural and hard-to-reach areas in the states of Andhra Pradesh, Telangana and Kerala. Its design also includes endeavour to create awareness amongst parents on the importance of STEM education, especially for girl children.
"Shell firmly believes that, provided with the necessary skills and guidance, young people can be a driving force to find sustainable solutions to the major global challenges of our time. Launched in 2018, Shell's global flagship STEM programme NXplorers is aligned with the National Education Policy 2020 that aims to transform India into an equitable and vibrant knowledge society. With the Smile Foundation partnership, we aim to expand this programme to Andhra Pradesh, Kerala, and Telangana and offer young minds the platform to design sustainable solutions to ease the pressure on food, water, and energy," said Ms. Latika Taneja, Head of Corporate Relations – India.
The programme is being rolled out in concurrence with the educational authorities of the respective state governments. Besides students, teachers, parents and communities are involved actively while implementing the programme so that it remains sustainable in the long-term.
"We are excited to roll out this innovative programme in India. We are hopeful that our children will not only leverage STEM education in building their future career but also will grow up and develop leadership ability in finding sustainable solutions in various walks of life," said Mr. Santanu Mishra, Co-founder & Executive Trustee, Smile Foundation.
The NXplorers Juniors will train both 6th and 7th grade students. NXplorers Juniors Level-I course will be delivered through a combination of teacher's guide, PowerPoint slides, and several instructional videos. The facilitator guide will outline the essentials to be covered in each session, exercises, discussion, checkpoint questions, a summary, assessment, and research to be undertaken by students after the session.
The United Nations Sustainable Development Goals (SDGs), exploring SDG Solutions, researching global goals, and developing a challenge and choosing a solution etc. are covered in the NXplorers Juniors Level-1.
NXplorers – Learning for a Life Time, envisions to provide a minimum of 3-5 years of NXplorers exposure to the students at various levels. The objectives include developing strong knowledge and skill set among students so that local and global challenges can be addressed by them. Developing sustainable models of implementation by engaging teachers, school leaders and communities effectively, creating awareness amongst parents regarding the importance of STEM education, especially concerning girl education are part of the overall goals.
About Smile Foundation
Smile Foundation is a national development organization directly benefiting over 1.5 million underprivileged children and their families every year through more than 400 welfare projects in education, healthcare, livelihood and women empowerment spread across 2,000 remote villages and urban slums in 25 states of India.
About Shell
Shell is one of the most diversified international energy company in India with over 10,000 employees and presence across upstream, integrated gas, downstream, renewable energy, and deep capabilities in R&D, digitalisation, and business operations; with a retail presence across six states – Karnataka, Tamil Nadu, Telangana, Maharashtra, Gujarat, and Assam.