"Heavy rain can easily break-down our school," says headmaster
The infrastructural condition of schools in rural India has worsened and the govt. is not taking any action to improve it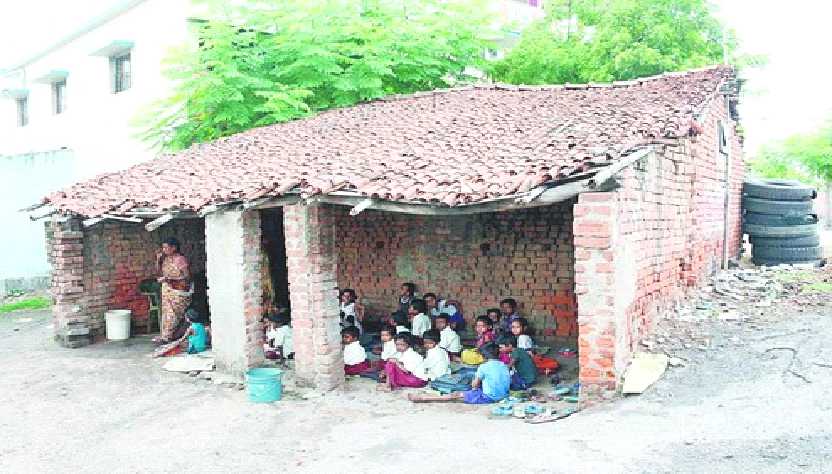 A four-decade old state-run primary school in Bhuiyandih, Jamshedpur, is in such a dreadful condition that the school officials are telling parents not to send their wards to school during rain and thunderstorms. The school consists of a single room and a verandah where 70 students and 2 para-teachers are crammed in.
Parents who are not able to arrange even two full-meals per day rely on the mid-day meal to be the only proper meal for their children. But children miss out on that because the school is often called-off due to bad weather conditions. Ironically, the school is barely a kilometer away from chief minister Raghubar Das' home in Jamshedpur, making a mockery of his ambitious Vidyalaya Chale, Chalayein Abhiyan, which besides enrolling children to formal education, also envisages overhauling infrastructure.
Arun Kumar who officiates as headmaster expressed his regret, "We don't have any option but to cancel school on days of heavy rains as water dripping from the roof makes it difficult for the students to even sit, let alone study. We are afraid that the roof can collapse any time."
Ask the children and their response is resignation at the situation mixed with regret over missing their lunch. "When it rains suddenly, I have fever. I love going to school and eating my lunch but what can we do," said Class IV girl Arti Munda (12), daughter of a rickshaw-puller Ganesh Munda. Fifth grader Sudhir Kumar (10), son of a vegetable seller, agreed. "If school is closed, we miss the lunch," he said. "Can't we have a nice roof so that we can have school on all days, even when it rains?"
To this, Kumar expressed his helplessness. "The school management committee is not at all serious," he said. "I have written to the district superintendent of education about repairing the building but no action has been taken. The education department gives us Rs 5,000 annually for school development which, today, is too small a sum."
He added, "The education officials had spoken about a merger with a nearby school but even that has not happened. Our students have grown an attachment to the school and they cannot just leave and go somewhere else."
East Singhbhum district superintendent of education Indrabhushan Singh says he is aware about the situation. "We know the school building is dilapidated. We will table before East Singhbhum DC Amitabh Kaushal a proposal for its merger with any other school within 1km which has good building infrastructure," Singh said.
Image courtesy: telegraphindia.com
New Age Instructional Techniques
Traditional pedagogical techniques, based on a teacher explaining a topic and students taking notes, may still be helpful occasionally. Still, education today revolves more around encouraging the students to awaken their curiosity and desire to learn.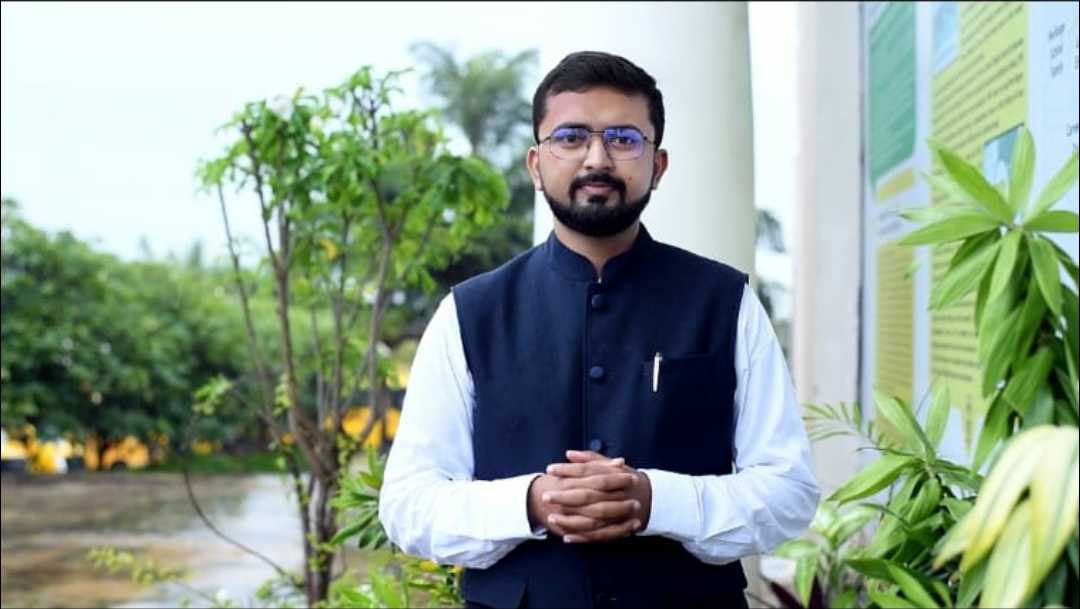 Education and its purposes have evolved over time. The meaning of 'knowing' has changed from remembering and repeating information to finding and applying it. Education helps students identify their critical purpose in life. It is really a tool to enable young minds to become lifelong learners. It empowers them to be able to tackle any challenge that life throws at them.
The purpose of being an educator is to make the world a better place. Where people are empathizing, caring, and capable of understanding each other. The prime objective of education is to nurture the leaders of tomorrow. To impart quality knowledge and learning so that the young generation becomes responsible and future global leaders and citizens.
Advanced research in education philosophy and brain science has had a tremendous impact on instructional strategies for the classroom. As a result, the educational paradigm has seen a transitional shift in instructional strategies over the past few years. Educators now are required to step out of their comfort zone of the traditional mode of teaching confined to classrooms.
Teachers are now bound to integrate the new instructional strategies to make a mark in the educational arena. A number of different teaching techniques have emerged during this transition and due to this change in education. Some of the research-backed pedagogical practices that are appropriate for 21st-century classrooms are:
Reciprocal Teaching:
Reciprocal teaching is a method in which students in small groups predict, clarify, question, and summarize a scaffolded reading comprehension. It is similar to a small group of students sitting in circles and using a communal constructivism approach to making meaning. Here each student takes the role of both learner and teacher within the group. This technique allows the students to develop a shared understanding of the text and supports the students who find it difficult to comprehend complex texts.
Student-generated questions :
This technique allows students to work individually or collaborate with peers to generate their own set of questions based on Bloom's Taxonomy template. This technique enables students to go through a rigorous thinking process of divergent and convergent thinking that ultimately ends with a reflection-based task to summarize their learning.
Higher-order thinking questions:
This technique of instructional learning is a must-have in every classroom. Critical thinking is essential as it allows students to apply the knowledge to a context different from the one that was initially learned. Using this strategy and adding cases and real-life situations to these questions allows children to develop relevance and motivation.
Reflection questions:
Metacognition – the science of thinking about learning is a potent tool that should be used in every classroom. This allows children to strengthen their understanding and retain the information for a longer period of time. Questions like the muddiest point today? What were my three takeaways from the last 30 minutes? How would I use this learning to make my day better? And many more allow students to reflect on their learning and evolve themselves as lifelong learners.
Taking a constructivist approach, these techniques or strategies allow the learners to accommodate and assimilate knowledge. When a teacher uses group work he/she is leveraging the true nature of learning. This collective activity allows and enables the students to find relevance in the learning environment. Moreover, it will enable learners to have agency over their learning by modeling a real-world situation. Often when a teacher starts using collaborative approaches, various reasons like unequal participation deter it. The classroom space dons a chaotic look, and the teacher has no control. All these have to be minutely dealt with by developing as a facilitator rather than a sage on the stage. Working in groups allows children to develop essential life skills like empathy, compassion, and critical thinking.
Traditional pedagogical techniques, based on a teacher explaining a topic and students taking notes, may still be helpful occasionally. Still, education today revolves more around encouraging the students to awaken their curiosity and desire to learn.
About the author:
Siddharth Rajgarhia is Chief learner and Director at Delhi Public School Nashik, Varanasi, and Lava Nagpur. Having 10 years of experience in leading schools. He is an avid Mindfulness practitioner and believes in lifelong learning