Here is a selection of truly inspirational poems which have stood the test of time
Here is a selection of truly inspirational poems, which have stood the test of time with their wealth of beauty and meaning…A lesson in life that we can learn from, and help teach those in need along the way.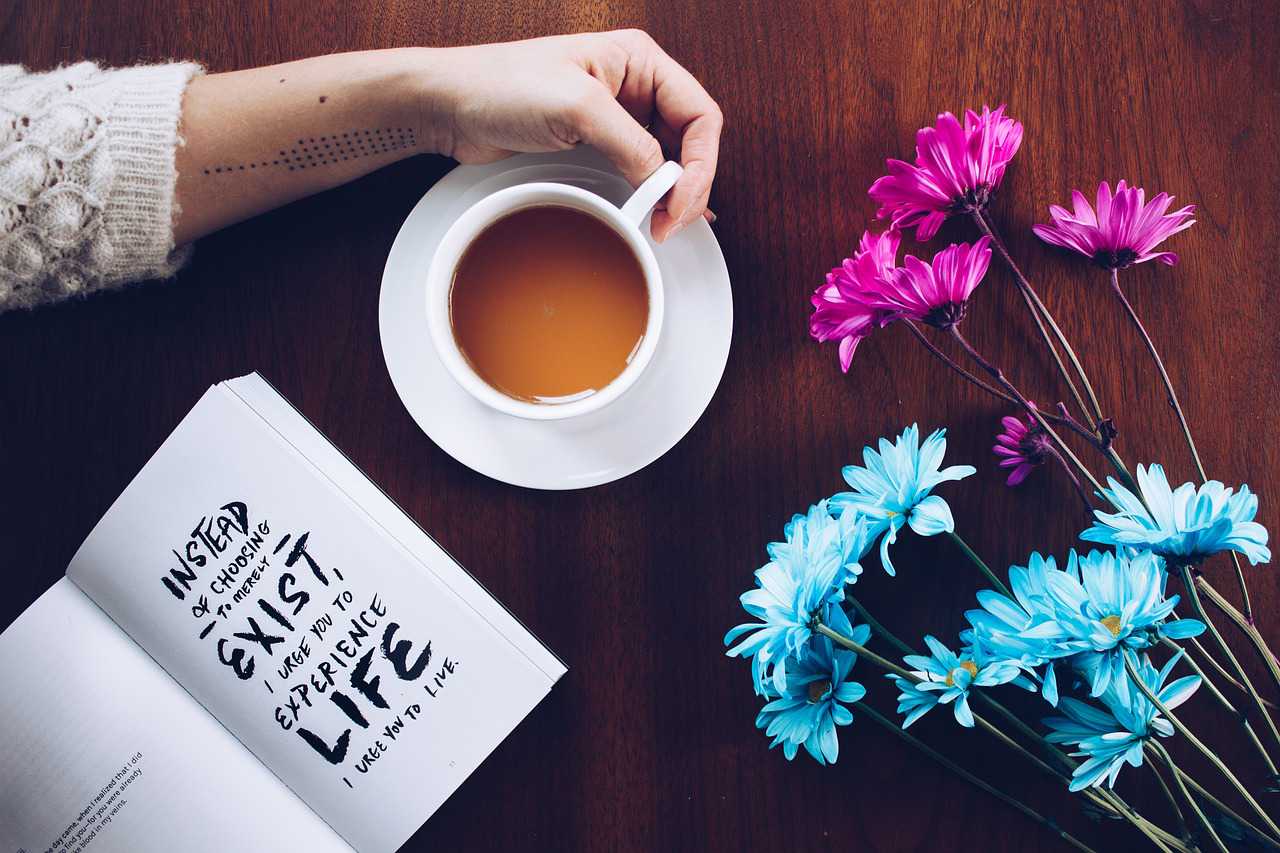 Poetry is not just rhymes strung together, it is a symphony of words that have deep meaning, endowed with the power to inspire minds and change lives. Poems are for everyone – man, woman, child, student, teacher, as long as you can find resonance with them. It is said that the pen is mightier than the sword, but the words written are the mightiest of them all. Here is a selection of truly inspirational poems, which have stood the test of time with their wealth of beauty and meaning…A lesson in life that we can learn from, and help teach those in need along the way.
If
By Rudyard Kipling
If you can keep your head when all about you
   Are losing theirs and blaming it on you;
If you can trust yourself when all men doubt you,
   But make allowance for their doubting too;
If you can wait and not be tired by waiting,
   Or, being lied about, don't deal in lies,
Or, being hated, don't give way to hating,
   And yet don't look too good, nor talk too wise;

If you can dream—and not make dreams your master;
   If you can think—and not make thoughts your aim;
If you can meet with triumph and disaster
   And treat those two impostors just the same;
If you can bear to hear the truth you've spoken
   Twisted by knaves to make a trap for fools,
Or watch the things you gave your life to broken,
   And stoop and build 'em up with wornout tools;

If you can make one heap of all your winnings
   And risk it on one turn of pitch-and-toss,
And lose, and start again at your beginnings
   And never breathe a word about your loss;
If you can force your heart and nerve and sinew
   To serve your turn long after they are gone,
And so hold on when there is nothing in you
   Except the Will which says to them: "Hold on";

If you can talk with crowds and keep your virtue,
   Or walk with kings—nor lose the common touch;
If neither foes nor loving friends can hurt you;
   If all men count with you, but none too much;
If you can fill the unforgiving minute
With sixty seconds' worth of distance run—
   Yours is the Earth and everything that's in it,
And—which is more—you'll be a Man, my son!
Message:
The poem talks about how man must be humble, patient, rational, truthful, dependable, and persevering. Man must have faith in himself when all others doubt him. When what he says is misconstrued, he must be able to stand strong and deal with it. Kipling says that the true measure of a man is his humility and stoicism.
Still I Rise
By Maya Angelou
You may write me down in history
With your bitter, twisted lies,
You may trod me in the very dirt
But still, like dust, I'll rise.

Does my sassiness upset you?
Why are you beset with gloom?
'Cause I walk like I've got oil wells
Pumping in my living room.

Just like moons and like suns,
With the certainty of tides,
Just like hopes springing high,
Still I'll rise.

Did you want to see me broken?
Bowed head and lowered eyes?
Shoulders falling down like teardrops,
Weakened by my soulful cries?

Does my haughtiness offend you?
Don't you take it awful hard
'Cause I laugh like I've got gold mines
Diggin' in my own backyard.

You may shoot me with your words,
You may cut me with your eyes,
You may kill me with your hatefulness,
But still, like air, I'll rise.

Does my sexiness upset you?
Does it come as a surprise
That I dance like I've got diamonds
At the meeting of my thighs?

Out of the huts of history's shame
I rise
Up from a past that's rooted in pain
I rise
I'm a black ocean, leaping and wide,
Welling and swelling I bear in the tide.

Leaving behind nights of terror and fear
I rise
Into a daybreak that's wondrously clear
I rise
Bringing the gifts that my ancestors gave,
I am the dream and the hope of the slave.
I rise
I rise
I rise.
Message:
A powerful and empowering poem about struggles faced and how to overcome them. It sends out a message to all those who face hardship, telling them that, no matter what the circumstances, always have hope and cling on to it.
Heart of A Teacher
By Paula J. Fox
The child arrives like a mystery box…
with puzzle pieces inside
some of the pieces are broken or missing…
and others just seem to hide



But the HEART of a teacher can sort them out…
and help the child to see
the potential for greatness he has within…
a picture of what he can be





Her goal isn't just to teach knowledge…
by filling the box with more parts
it's putting the pieces together…
to create a work of art.



The process is painfully slow at times…
some need more help than others
each child is a work in progress…
with assorted shapes and colors



First she creates a classroom…
where the child can feel safe in school
where he never feels threatened or afraid to try…
and kindness is always the rule



She knows that a child can achieve
much more when he feels secure inside
when he's valued and loved… and believes in himself …
and he has a sense of pride



She models and teaches good character…
and respect for one another
how to focus on strengths… not weaknesses
and how to encourage each other



She gives the child the freedom he needs…
to make choices on his own
so he learns to become more responsible…
and is able to stand alone





He's taught to be strong and  for himself…
as his soul and spirit heal
and the puzzle that's taking shape inside…
has a much more positive feel



The child discovers the joy that comes…
from learning something new…
and his vision grows as he begins
to see all the things he can do



A picture is formed as more pieces fit…
an image of the child within
with greater strength and confidence…
and a belief that he can win!



in the HEART of a teacher who cared
All because a hero was there…
enabling the child to become much more…
than he ever imagined…or dared



A teacher with a HEART for her children…
knows what teaching is all about
she may not have all the answers…
but on this… she has no doubt



When asked which subjects she loved to teach,
she answered this way and smiled…
"It's not the subjects that matter…





It's all about teaching the CHILD."

Message:
A beautiful poem that talks about the very core of what a teacher really is; how through love and care she helps her students shine. By being patient, as each child is different where some of them might be slow and others need more help, she builds their confidence. She keeps them safe, focuses on their strengths and not their weaknesses, encourages them and gives them their space to become strong and responsible human beings.
Invictus
By William Ernest Henley
Out of the night that covers me,


      Black as the pit from pole to pole,


I thank whatever gods may be


      For my unconquerable soul.




It matters not how strait the gate,


      How charged with punishments the scroll,


I am the master of my fate,


      I am the captain of my soul.

Message:
The poet explains that life has its ups and downs and that one must be strong-willed and stay unconquered. Even though we feel that there is no hope and face many hurdles, we must not give up; we must stay strong, keep our chin up and do whatever it takes to overcome it. We must keep faith so that nothing can shatter us and we can face anything that is put in front of us. The poet says that the world is a dark place but he thanks God as our souls cannot be ruled by anyone and is independent, just like our thoughts.
A Character
By William Wordsworth
I marvel how Nature could ever find space




For so many strange contrasts in one human face:


There's thought and no thought, and there's paleness and bloom


And bustle and sluggishness, pleasure and gloom.


There's weakness, and strength both redundant and vain;


Such strength as, if ever affliction and pain


Could pierce through a temper that's soft to disease,




Would be rational peace–a philosopher's ease.

Message:
The poet describes society and the character of the human race. He talks about the contrasts in human faces, their different moods and personalities. The poem relates to the yin and yang, the good and the bad and how they must all co-exist on this earth. He says that humans are both flawed and beautiful and sometimes flaws add to the beauty. He writes about strengths and weaknesses, how they are opposites, how sometimes too much of strength can destroy things and sometimes there is greater strength in restraint. Life must have a balance of everything. We must not only look for or experience the good; we must go through hardship which helps us learn and that is the beauty of life.
Mending Wall
By Robert Frost
Something there is that doesn't love a wall,


That sends the frozen-ground-swell under it


And spills the upper boulders in the sun,


And makes gaps even two can pass abreast.




Let my neighbourknow beyond the hill;


And on a day we meet to walk the line


And set the wall between us once again.


We keep the wall between us as we go.

Message:
There are two views to this poem; that of the narrator and his neighbour. This poem is a representation of what today's society is all about. It reflects the fact that man-made barriers (the wall) exist between men, groups, and nations based on discrimination of race, caste, creed, gender and religion. The neighbour's opinion is that it is good to have these walls as it sets limits and rights of each individual. The wall also represents building goodwill and trust between people.
This article was originally published in the Anniversary (August 2017) issue of ScooNews magazine. Subscribe to ScooNews Magazine today to have more such stories delivered to your desk every month.
Archana Surana to represent India at the CUMULUS Global Association
Archana Surana, Founder & Director of the ARCH College of Design & Business, has been elected to the 8th CUMULUS Executive Board (2022-2025).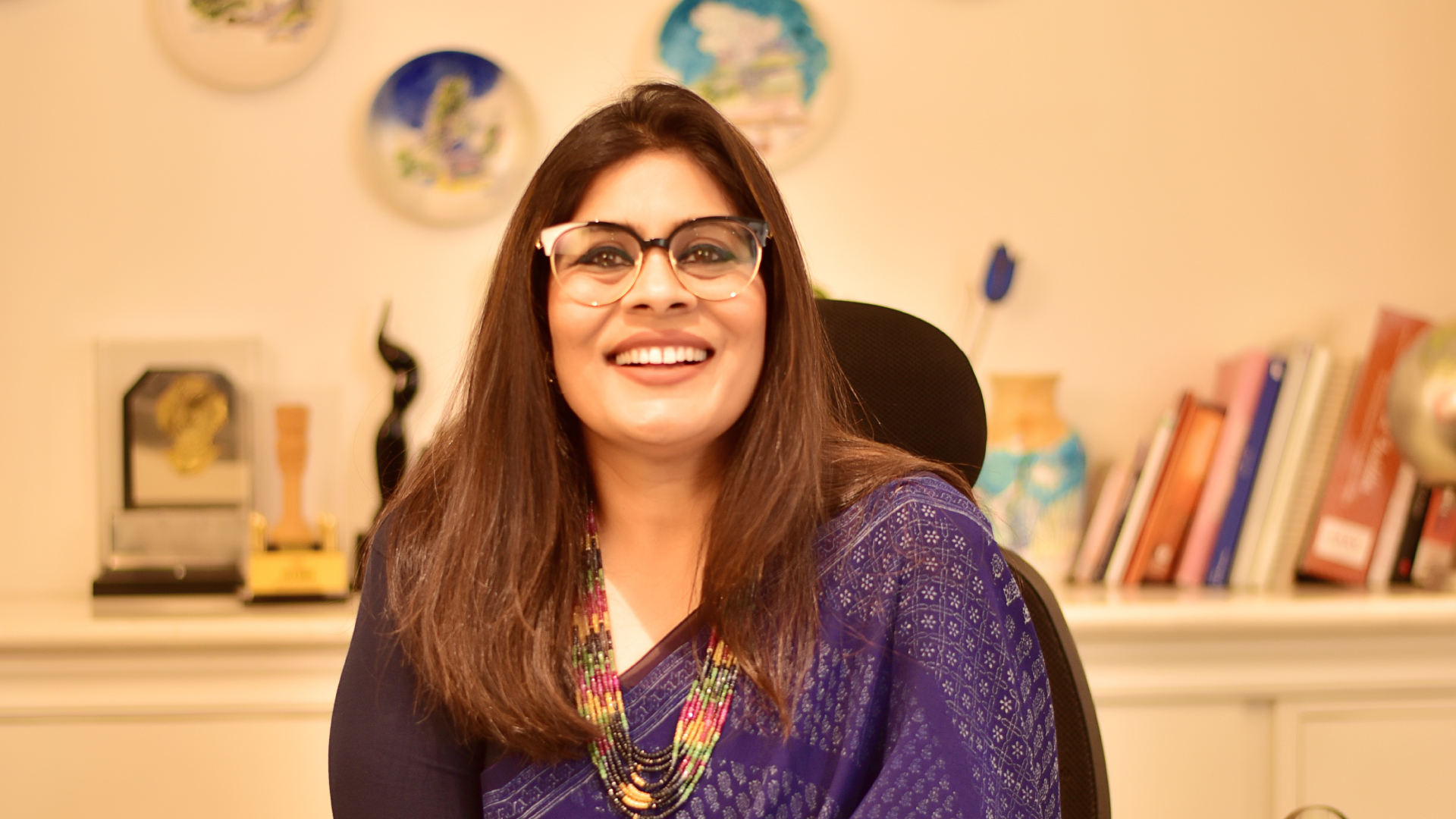 Archana Surana, Founder & Director of the ARCH College of Design & Business, has been elected to the 8th CUMULUS Executive Board (2022-2025).
CUMULUS is the leading global association of Art, Design Education & Research. It represents a dynamic ecosystem with 350+ member institutions in 60+ countries.
She said, "I was nominated for candidacy to the Board by the Presidential Candidate Lorenzo Imbesi, a Full Professor from the Sapienza University of Rome, Italy. 356 universities from 66 countries voted & today I am part of the 11 diverse members of the Executive Board, led by Prof. Lorenzo Imbesi." She represents India among the 11 countries on the Board.
Regarding the opportunities her representation would bring to Design Education in the country she said that through this dynamic forum and platform for knowledge exchange and best practices she would be able to bring in committed advocacy for the positive role of designers and creators.
"I am an ardent advocate of the essential and positive role that designers and the Creative Industries can play towards helping shape a sensitive, empathetic, and better world. I would be initiating cooperation and collaboration from industry bodies and fellow higher education institutions of design, architecture, and engineering from India towards this purpose and further strengthen the 'Women in Design' initiative of Cumulus, alongside building a mentorship model within the CUMULUS network."
About Archana:
A Woman Entrepreneur & Educationist for the past 27 years in the modern fledgling state of Rajasthan in India she has succeeded in firmly establishing and strengthening the perceptions and awareness of Design and Design Education in the country.
She has worked closely with the community via social projects, design intervention projects, and mentorship programs, and has contributed to the larger mandate of design & creative entrepreneurship on many levels through industry collaboration and as a member of the National Committee on Design India (2021-22) of the Confederation of Indian Industry (CII).
Also, being a US State Department and Rotary Foundation Alumnus, a Vital Voices Lead Fellow, and a Fortune and Global Ambassadors Program Mentee, she is supporting and mentoring women from all walks of professional life through the Women's Mentors Forum founded by her.