Hero quit school himself but revolutionised girl education in 6 Rajasthan villages.
Inspired by IPS officer Kiran Bedi, Pappu Kathat encouraged girls in his family and neighbouring 6 villages to study and choose careers. His own sisters are in the IPS, software fields and even a sarpanch.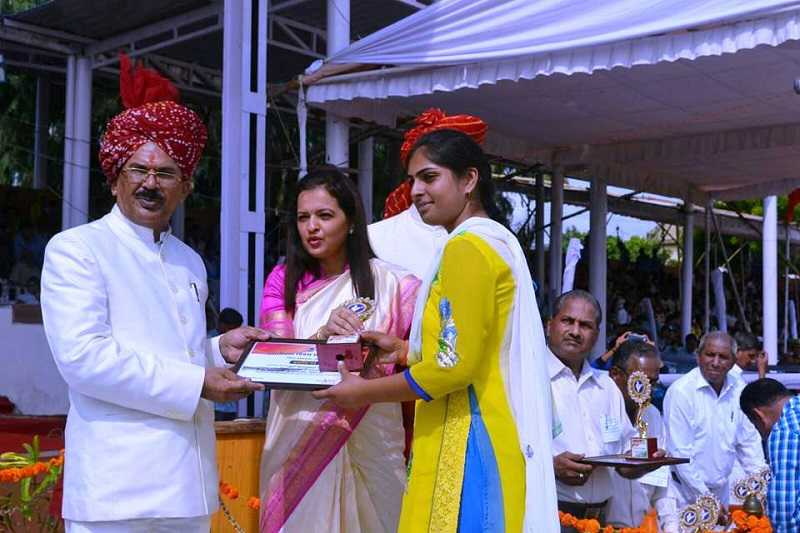 The story of Pappu Kathat is of extraordinary grit and inspiration, of unparalleled generosity, of giving something he didn't ever have. He left his studies and his village Lasaria in Rajasthan when he was only 13 to work as a rickshaw puller in Delhi. It was necessary for him to join his father, Ahmad who was finding it difficult to single-handedly support their family of 10 children.
Living on the footpath in Delhi, he found his lifelong inspiration for women empowerment – Kiran Bedi, India's first female police officer. We can never over-estimate the power of one spark of inspiration. And this spark made Pappu bring about a sea change in the lives of girls back in his village and 6 neighbouring ones too.
The time spent in Delhi made him realise that educating women could not only ensure the progress of the family but also of the entire community. He began implementing this changed attitude by not letting his sister Sushila drop-out after passing grade V. Instead, he made her continue her schooling at Andheri Deori village, 5 kilometres away and sent her to Beawar, to pursue her senior secondary studies.
At the same time, he ensured that his youngest sister, Kiran, named after Delhi's top cop, studied in an English medium school in Beawar.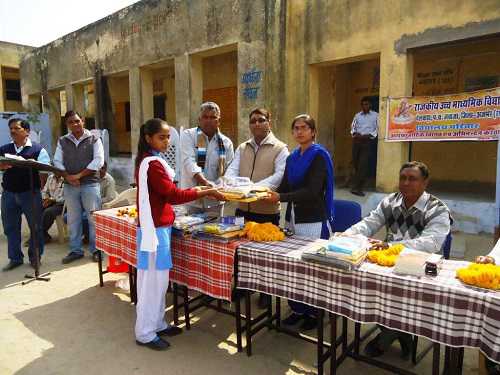 His mission got wider overtures after he decided to stand for and won the panchayat elections in 2005. Once elected as the sarpanch of Delwara gram panchayat, which has 6 revenue villages under it, he ramped up the educational set-up at lightning speed.
At that time there were 2 schools in the panchayat – one each in Lasaria and Delwara – and both were only till Class VIII. In 2008, he got the Delwara school elevated to secondary level.
In 2010, when Delwara panchayat became reserved for women, he encouraged his Umra to contest the elections. Riding on the success of her husband's dedicated activism she registered a thumping victory. During her tenure, the Delwara School was upgraded to Class XII while the one at Lasaria was extended to Class X.
In 2015, when the government introduced minimum educational qualification criterion for candidates in the local self government, the community turned to his sister, Kiran, to take the helm of the village.
The women of Pappu's family are an inspiration for the girls in the area. Sushila boldly rejected her childhood nuptials after her in-laws began asking her family to send her to them once she turned 14.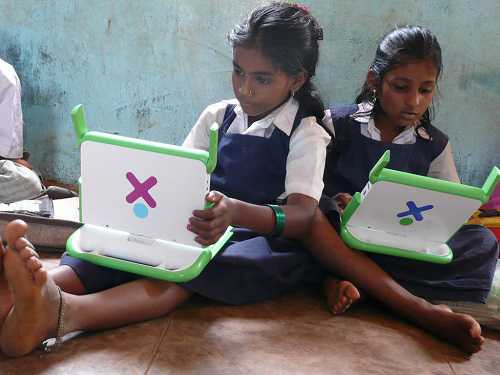 Sushila is also the first girl from the 12-lakh-strong Kathat Muslim community to qualify for a government job. She is all set to become a sub-inspector in Rajasthan Police once she completes her probation. Her other sisters, Sangeeta and Kiran, are working as school teacher and sarpanch-cum-software engineer, respectively. This spirit is kindred even in their elder sister Jeena, who had gone off to her husband's home after Class 10, got divorced in 2012 and, after much cajoling resumed her studies. Today, she's in college, as a first year student. Indeed, these days, Beawar colleges are full of girls from Delwara panchayat.
Adds Maimoonnesha Ansari, an undergraduate at a Beawar college, "Education makes one aware of social evils such as child marriage, female foeticide and domestic violence and gives one the power to raise one's voice against them. Most of us really look up to Kiran and her sister."
Kiran, who balances her time between being a sarpanch and a web and mobile app developer for Shree Cement, has done her B.Tech in Information Technology from Jodhpur Institute of Engineering and Technology.
Last year, after she won the panchayat elections she promised bicycles to students who scored more than 70 % marks. On August 15, 2015, she gave away the promised bicycles to 2 boys in Lasaria who had performed well in their Class X exams. The same day, she was felicitated by Ajmer's district collector for turning Delwara into the first open-defecation-free gram panchayat in Jawaja Panchayat Samiti.
While Kiran is has taken over the mantle from Pappu, he himself has gone back to school. "I have resumed my studies in earnest. I sat for my Class X exams through open school sometime back but I failed in Maths. I am working hard to pass this time," he says.
By motivating and leading by example, Pappu Kathat has brought the RTE Act to life for the women of Delwara.
Archana Surana to represent India at the CUMULUS Global Association
Archana Surana, Founder & Director of the ARCH College of Design & Business, has been elected to the 8th CUMULUS Executive Board (2022-2025).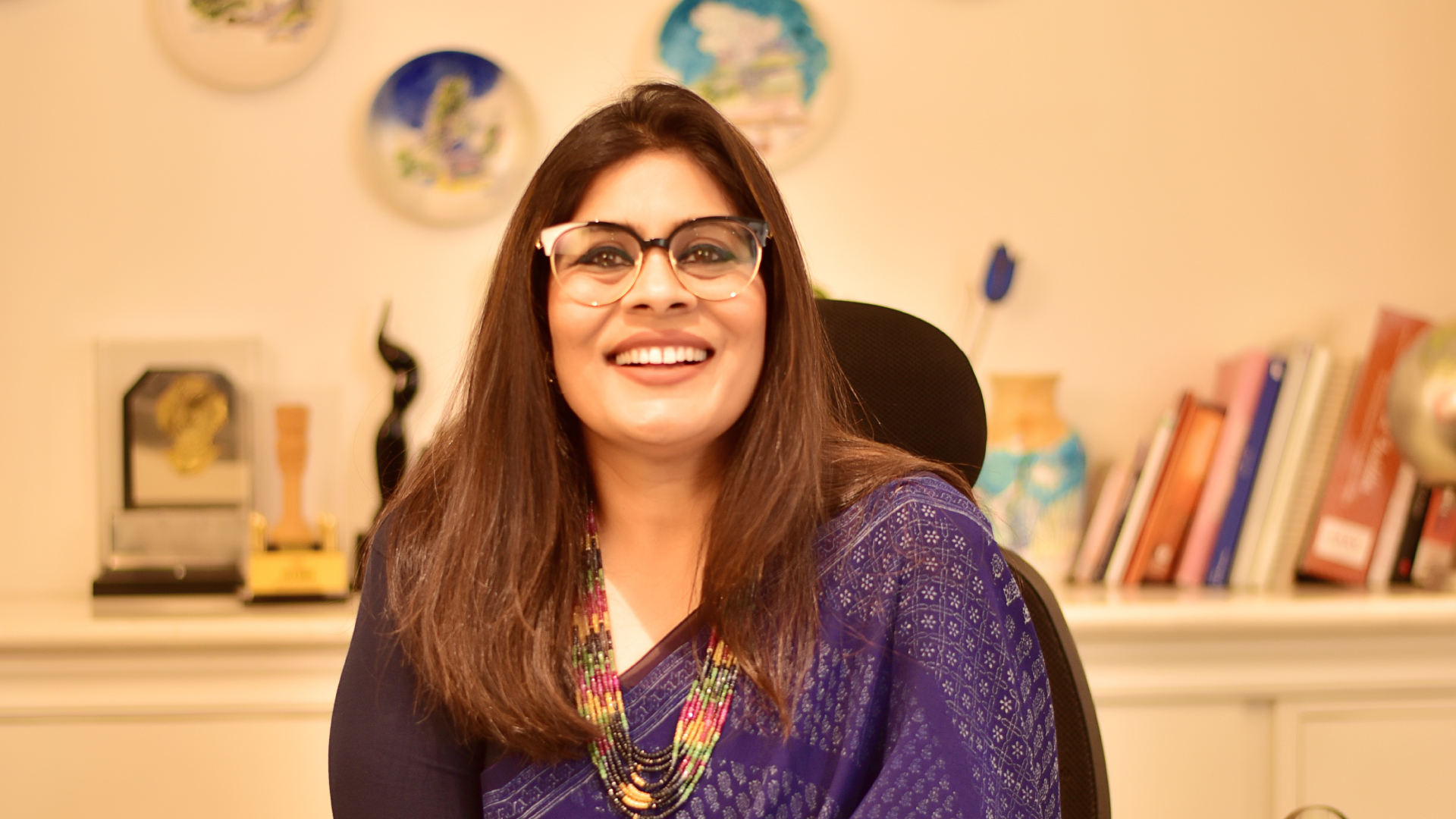 Archana Surana, Founder & Director of the ARCH College of Design & Business, has been elected to the 8th CUMULUS Executive Board (2022-2025).
CUMULUS is the leading global association of Art, Design Education & Research. It represents a dynamic ecosystem with 350+ member institutions in 60+ countries.
She said, "I was nominated for candidacy to the Board by the Presidential Candidate Lorenzo Imbesi, a Full Professor from the Sapienza University of Rome, Italy. 356 universities from 66 countries voted & today I am part of the 11 diverse members of the Executive Board, led by Prof. Lorenzo Imbesi." She represents India among the 11 countries on the Board.
Regarding the opportunities her representation would bring to Design Education in the country she said that through this dynamic forum and platform for knowledge exchange and best practices she would be able to bring in committed advocacy for the positive role of designers and creators.
"I am an ardent advocate of the essential and positive role that designers and the Creative Industries can play towards helping shape a sensitive, empathetic, and better world. I would be initiating cooperation and collaboration from industry bodies and fellow higher education institutions of design, architecture, and engineering from India towards this purpose and further strengthen the 'Women in Design' initiative of Cumulus, alongside building a mentorship model within the CUMULUS network."
About Archana:
A Woman Entrepreneur & Educationist for the past 27 years in the modern fledgling state of Rajasthan in India she has succeeded in firmly establishing and strengthening the perceptions and awareness of Design and Design Education in the country.
She has worked closely with the community via social projects, design intervention projects, and mentorship programs, and has contributed to the larger mandate of design & creative entrepreneurship on many levels through industry collaboration and as a member of the National Committee on Design India (2021-22) of the Confederation of Indian Industry (CII).
Also, being a US State Department and Rotary Foundation Alumnus, a Vital Voices Lead Fellow, and a Fortune and Global Ambassadors Program Mentee, she is supporting and mentoring women from all walks of professional life through the Women's Mentors Forum founded by her.