Home tutor provider Qriyo raises funding from Dubai-based NB Ventures
Jaipur based personalised learning and Home Tutor Provider Qriyo raised undisclosed amount of funding from Dubai based Neelesh Bhatnagar's NB Ventures as part of its Series-A Funding round. Qriyo is an app-based platform which provides Home Tutors for 300+ courses.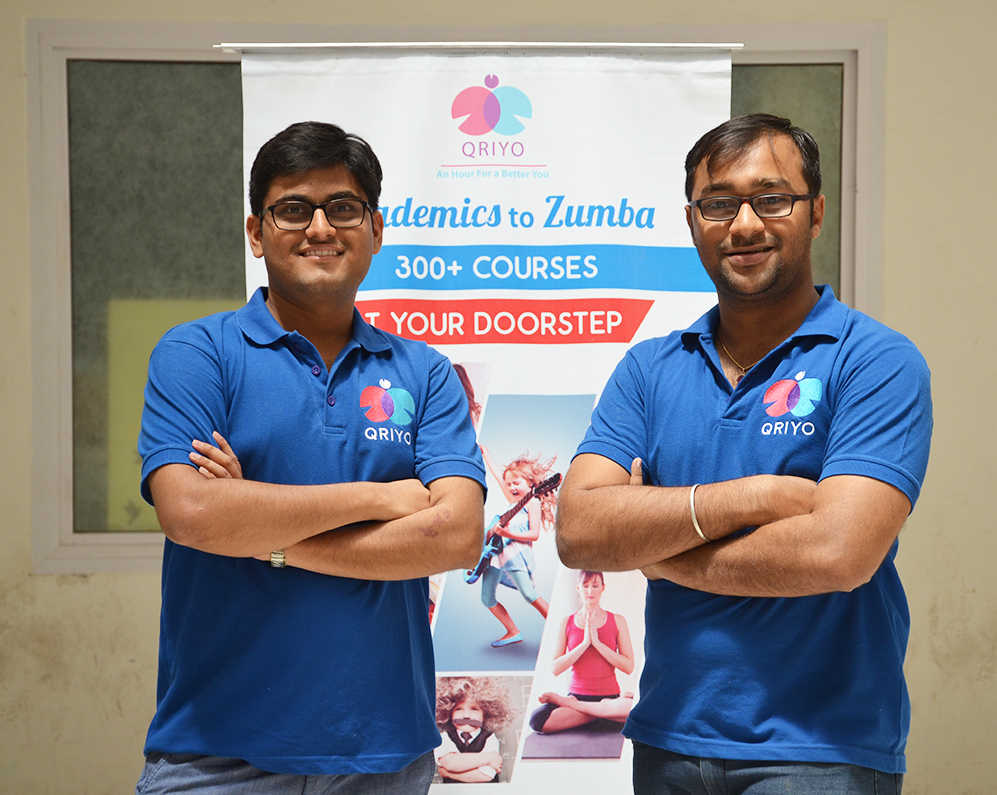 Jaipur based personalised learning and Home Tutor Provider Qriyo raised undisclosed amount of funding from Dubai based Neelesh Bhatnagar's NB Ventures as part of its Series-A Funding round. Qriyo is an app-based platform which provides Home Tutors for 300+ courses. The startup provides an end to end delivery, tracking and progress report for all the courses taught by Home Tutors or Qriyo Guru. They provide Gurus for Academics, Yoga, Dance, Music, and Fitness etc.
Story so far
Qriyo was founded in 2015 by IIT-B Alumni, Mudit Jain & Rishabh Jain. Qriyo positioned itself as end to end Home Tutor Provider platform. It combines the power of technology with real human services to deliver best possible learning by Qriyo Gurus. The venture currently has 8000+ tutors in Jaipur, Jodhpur, Udaipur and Ahmedabad. They have 2500+ customers with 50,000+ hours of teaching delivered via their platform. They received seed round of funding from UAE based Idein Ventures in January 2016.
Qriyo has separate apps for tutors 'Gurus' and for Students. The app enables tutors to see nearby opportunities, manage tuitions and improve knowledge. It also vets tutors using Guru Evaluation test on 17 parameters including subject knowledge, behavioral patterns like – ethics, anger management, empathy etc. The dedicated customer app enables students to check Guru Profiles, give feedback, track attendance, renew and pay for classes. They have also developed proprietary Matchmaking Algorithm which automates tutor selection process, hence customer can get single most suitable profile.
The startup earns majority of its revenue via tutor commission. Talking to co-founder and CEO, Mudit described that they have different slabs for different courses ranging from 15% to 50% per month. Qriyo incentivizes tutors who are associated with them for longer duration and have good customer ratings. He said that Qriyo is also providing tutors and instructors to schools, institutes and summer camps. He informed that Qriyo has 62% renewal rate and 30% upselling. Share of organic business stands at 60% and is increasing every month.
Mudit said, "Qriyo is the only tech player in the country who has long term vision of enabling transactions in this listing and lead-generation space. We have built a tech platform that makes it super easy for customer to learn anything at home. They don't have to browse through endless tutor profiles to select a tutor. Our newly launched website along with our mobile apps make it super easy for our customers to book a tutor. We track all guru parameters including real customer ratings, punctuality, attendance, conversion percentage, student score improvement which gives us power to automate tutor profiling like no other player can. We are making conventional home tuition agency business truly scalable. Many tutors are making 5 digit remuneration by just teaching few hours of tuitions. We are truly humbled by response of our Gurus and Customers."

With this fresh round of funding Qriyo aims to expand its operations in Chandigarh by June 2017. They will also expand the courses offered in personalised competitive exams preparation & pet training categories. They also aim to on-board 16,000 more gurus by end of this year. With improved technology Qriyo is expecting to automate part of its support and cut Teacher Match Time to half in next 6 months.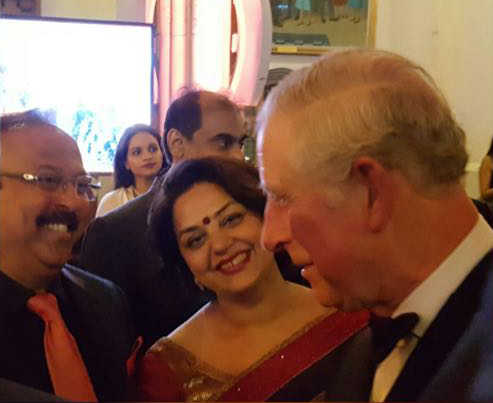 Speaking of funding, Neelesh said, "Qriyo is a lifestyle business, I can see huge demand for their services. Qriyo team is working towards creating an automated ecosystem for delivering quality learning services at home. It has been 1 year since I am associated with the team as a mentor. I look forward to helping them expand to the Middle East at the right time. Qriyo's growth journey has been fascinating so far."

Neelesh has earlier invested in Bengaluru based startups HealthifyMe & LetsTransport. He is also a joint owner of Dubai team of Indian Tennis Premier League (ITPL) with Virat Kohli. Neelesh Bhatnagar was one of the shareholders of Landmark Group and Ex-CEO of Emax and Landmark Arabia.

Qriyo aims to use the additional funding to strengthen tech and operations. Talking about 2017, Co-Founder and COO Rishabh said, "The summer months are crucial for us as it brings great demands both in academics and extracurricular segment. We are already profitable in 2 cities & we will achieve companywide operational break even overall without impacting the growth. 30% MoM growth will continue in terms of sales & guru on boarding for next 6 to 9 months. We are also in negotiation stage of UAE expansion. We have strong support & mentoring from both our investors Idein Ventures and Neelesh."
Ashwin Srivastava, director of Idein Ventures and Qriyo, says, "We are extremely proud of our investment in Qriyo as it has started changing the definition of education in small cities of India. We see them as a major international player in the long run, as problems of education in India are similar to those in UAE, China and rest of Asia. We have contributed a lot to Qriyo beyond money and hope to continue the same and take them global in the long run."
Indian Debating League 2023 Concludes After 6000 Debates Across 450 Schools, at IIT Delhi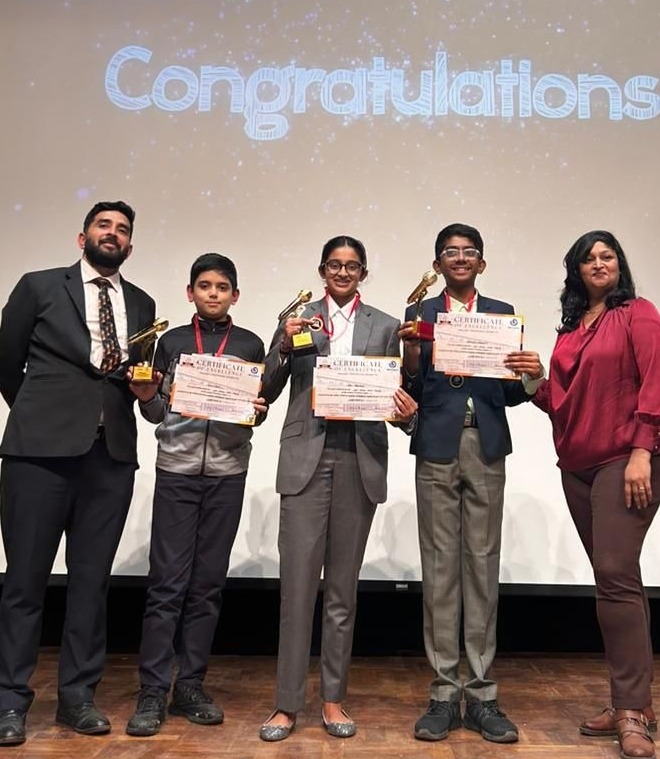 In a thrilling, high-energy competition, the Indian Debating League (IDL) 3.0, which brought together 450 schools across 25 States and Union Territories across the country, successfully concluded its highly anticipated Finale at IIT Delhi today. Team Maharashtra won the coveted title of Indian Debating League in the Middle school category (IDL) 2023- 3rd Edition while Team Haryana stood first in the Junior & Senior school category. This event has not only showcased the remarkable talent of our nation's young debaters but also underscored the importance of exploring our cultural roots across the Eras and reclaiming our heritage. The event promised a dynamic exchange of ideas, with a distinguished panel of Judges from IIT DebSoc. Global Language learning leader, Burlington English and Indian Debating League (IDL) hosted the finals of the Indian Debating League at IIT Delhi.
This year's edition attracted participation from schools from all corners of India, including Vasant Valley, New Delhi; Step by Step, Noida; Strawberry Fields High School, Chandigarh; Dhirubhai Ambani International School, Mumbai; Learning Paths School, Punjab; Jammu Sanskriti School; Kanha Makhan Public School, Vrindavan; Billabong High International, Jabalpur; American International School, Chennai; Woodstock School, Mussoorie; NASR School, Hyderabad and Jayshree Periwal International School, Jaipur.
Amit Baveja, MD, Burlington English India said, "As we conclude the exhilarating journey of the Indian Debating League 3.0 Finals, Burlington English is proud to stand alongside IDL and IIT Delhi in fostering a culture of eloquence, critical thinking, and collaborative learning. As an extension to our commitment towards the New Education Policy 2023 that strongly emphasizes developing oral, written, and digital communication skills, to enable effective expression of ideas and collaboration among students, we align seamlessly with the spirit of this competition. We believe that through platforms like IDL, we are not just shaping skilled debaters but contributing to the development of articulate leaders for tomorrow."
Renowned and celebrated for fostering 21st-century skills in a gamified, engaging format, the Indian Debating League is a unique format modeled on the IPL. Having partnered with Debate Coaches from the top 10 countries on the WSDC Leaderboard, they are keen to put Indian Student Talent on top, tangibility ensuring recognition.
Commending the IDL 3.0 Finale, Rajnish Kumar, co-author of "The Power and Curiosity" and COO, of National e-Governance Division, Digital India Corporation said "Curiosity and the art of debate are two powerful forces that drive intellectual exploration and foster a deeper understanding of the world around us. These interconnected aspects of learning not only stimulate critical thinking but also ignite a passion for knowledge and discovery. When combined with the art of debate, curiosity becomes even more potent. Debates like this can empower individuals to become lifelong learners, critical thinkers, and active participants in shaping a more informed and inclusive society.
Kamal Kashyap, Founder, and CTO of, Indian Debating League said, "In a month the Olympics of Debating will happen at WUDC Vietnam, setting the trend for the hiring of University Coaches at Harvard, Stanford, and Oxford, as well as National Debate Coaches and Judging Paradigm for contemporary themes around the world. Our national Debating Leagues like IDL 3.0, Republic Day Forensics, Frankenstein Sustainability, as well as mentoring the 350+ Adjudicator Landscape for India is the foundation upon which we look forward to leapfrog in building future skills."
The final Event at IIT Delhi was an electrifying display of oratory skills by contestants from 3rd to 12th grades, engaging with the theme The Odyssey of India- Ancient India to AI Led India, rethinking culture and reclaiming our heritage.