How MOOCs are changing the way students learn and education is delivered!
With the internet there came about a change which reduced the mail transit time (the biggest drawback of the correspondence course) and allowed students to interact not only with the instructor but also with other students in the class in real time.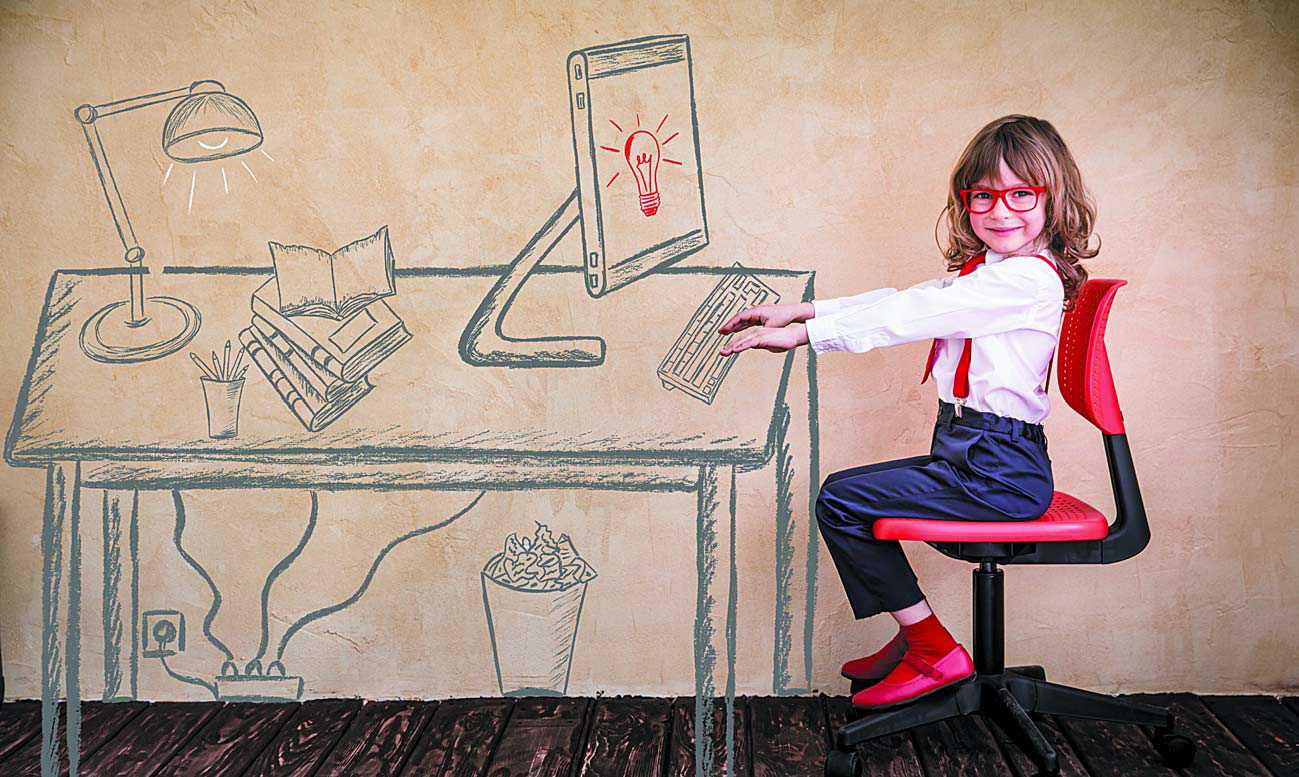 Education has always been an integral part in the development process of humans. It has made a long journey to where it is now. Everything in today's world is technology driven and plays a vital role in the education sector. In the bygone era education was accessible only to a certain group who could pay to learn or to those who had accessibility to a school or tutor. With the advancement of technology the learning field has been levelled, helping the masses to access learning like never before. Today it doesn't matter which part of the world you are sitting in, whether you have access to schools in your area, or whether you don't have a particular time slot for studying, you will still find that with just an internet connection, education can be brought to your homes or anywhere you choose and at anytime, as long as you have the hunger to learn.
The concept of distance learning was initially through correspondence where a student applying for a course was sent study material through the post and in- turn would complete coursework and examinations, return them to school where it would be reviewed and graded before receiving the next lesson.
With the internet there came about a change which reduced the mail transit time (the biggest drawback of the correspondence course) and allowed students to interact not only with the instructor but also with other students in the class in real time. There came modernised versions of this mode of study over the years with the furtherance of technology.
What is MOOC?
Massive Open Online Course (MOOC or called as Mu Ke in China) is an online course that aims to attract unlimited students to learn through the web. It provides the usual traditional classroom material in the form of filmed lectures, readings, problem sets and also provides an interactive forum where students, teaching assistants and professors can communicate. MOOC was a term that was coined by Dave Cormier of the University of Prince Edward Island. MOOC's are fairly recent, as it was introduced in 2008 and gained momentum as a popular mode of learning in 2012.

MOOC's around the world
The industry has an unusual structure, consisting of linked groups including MOOC providers, the larger non-profit sector, universities, related companies and venture capitalists. Though traditional college courses cannot be replaced completely by MOOC's, they will co-exist just as Twitter feeds, websites and magazines has found ways to co-exist in the media ecosystem.
The key market factors considered going for MOOC are low cost certification, use of various technologies such as smartphone, tablet and laptops, cost reduction for training, and others.
Bill Gates said in 2010, "in the next five years, you will be able to find the best lectures online, and these lectures are better than that of any university."
MOOC providers like Coursera, Udacity, edX, and FutureLearn keep churning out courses at an astonishing pace. Hosted by such illustrious institutions as Stanford, MIT, Yale, Harvard, and world-renowned international universities like Heidelberg, the Indian Institute of Technology, the Sorbonne and other universities, the number of massive open online courses has exploded in recent years.
Ideally the first MOOC's were free where in the providers reached a large audience but that concept is now changing.
"The Big 3" MOOC providers, Coursera, Udacity, and edX are shedding their free and open roots one-by-one and are charging a small fee for certain courses as learners are demanding credit for the work they put into their courses. A move that is slowly redefining MOOCs' role in the global marketplace of online education.
MOOC providers realized that they could offer more for less by marketing courses from top-tier schools much cheaper than universities could market a traditional college degree. Getting more private access to teachers, local cohorts, and more verified testing environments that also included anti-cheating measures and identity verification to ensure class quality was also provided.
MOOC PROVIDERS
The top 6 MOOC providers that provide top notch courses accredited by elite universities around the world are:
edX: Created in 2012 by The Massachusetts Institute of Technology and Harvard University it is a massive MOOC provider and different from other providers as it is a non-profit organization and runs on the Open edX open-source software. It has over 7 million students taking over 700 different online courses.
Coursera: A for profit educational technology company that provide MOOCs. They work with universities and organisations to provide courses in physics, engineering, humanities, medicine, digital marketing, data science, mathematics, business, social sciences, among others.
Udacity: founded by Sebastian Thrun, David Stavens, and Mike Sokolsky and is a for profit organization offering MOOCs. Originally focused on offering university style courses but now focuses on vocational courses for professionals.
FutureLearn: launched and wholly owned by The Open University in Milton Keynes, England was founded in December 2012. As on January 2017 it has 109 UK and international partners and also includes non-university partners such as the British Museum, European Space Agency, the British Council, UCAS, UNESCO, Cancer Research UK, the National Film and Television School.
NovoEd: founded by Stanford University professor Amin Saberi and PhD student Farnaz Ronaghi, it partners with universities, foundations, and corporations to offer massive open online courses (MOOCs) as well as small private online courses (SPOCS). It is a, for profit educational technology company and was originally known as Venture Lab. It rebranded itself to its present name in 2013.
Iversity: A European online education platform that provides free courses for anyone to enrol and participate. It has ties with individual professors as well as many European universities and conducts many of their courses in English, German and many other languages. It has its branch offices in Bernau bei Berlin, Germany and Berlin.
Canvas Network: Instructure entered the MOOC market in November 2012 by launching the Canvas Network. Instructure's approach to MOOC has been to facilitate experimentation with pedagogy and new ways to use multimedia environments to change cognition and enhance the learning process. One example is "Gender Through Comic Books," a MOOC taught by Ball State University's Christina Blanch on Canvas Network that used lessons from pop culture to explore evolving social norms and other anthropological ideals.
MOOC in India
India introduced 'SWAYAM', short for Study Webs of Active-learning for Young Aspiring Minds through the human resource development ministry. It is a web portal where MOOCs will be available on various subjects. MOOC's in India will reach learners in any corner of the country as long as they have an internet connection. It has access to the top universities educational content that will help learners get quality education free of cost.
Statistics from major MOOC providers says that India has the second largest audience for MOOCS after US. This goes to show there is a huge requirement for quality education and MOOC is the best platform for providing this to a country that has billions in population.
There are presently 3 courses that are provided under 'SWAYAM', one from UC Berkeley's Umesh Vazarani's and two from IIT Bombay. The Indian Institute of Management Bangalore has joined edX and will soon start their online courses.
Quantum Mechanics and Quantum Computation will be provided by UC Berkeley, introduction to programming and thermodynamics will be provided by IIT Bombay.
The Government of India also has another project called the 'National E- Library' a digital library that is accessible to every learner with an internet access and has the best resources from the nation's top universities.
SWAYAM is not only for enrolled students but for professionals and dropouts as well. With quality content, best online lectures, great discussions, knowledgeable assessment quizzes, SWAYAM will provide great opportunities for Indian students to learn without the fear of failure.
India's leading E–learning protagonist Prof MM Pant, who is also a disruptive education technology enthusiast, did a week-long course on MOOCs learning. The course was taken by 145 educationists, educational professionals and scholars including from Sweden, UK, Bangladesh was perhaps first of its kind learning course using Whatsapp in India. The best outcome of this 'disruptive' and very useful course is a book on MOOCs.
Advantages of MOOC which the traditional classroom teaching does not have
MOOC's online learning mode allows students not to sit in the classroom while learning basic theoretical concepts. This poses challenges to the traditional classroom teaching and the teacher's classroom teaching content and quality.
Interaction and sharing is the essence of MOOC. As the old saying goes, give a man a fish and you feed him for a day, teach a man to fish and you feed him for a lifetime. MOOC allows learners to acquire knowledge which interests them the most through a network of independent learning, and apply the knowledge. Traditional teachers should adapt and learn in this wave of MOOC, change from "teaching based" to "learning-based".
With MOOC students will take the initiative to learn, to read, to think, to communicate, and to compare, which will also change the traditional way of classroom teaching, making teachers re-examine what they should teach the students, how to teach, and how to meet their individual needs so as to ultimately improve the teaching quality.
Interaction and sharing is the essence of MOOC.
Due to students' different qualifications, the required time to accept knowledge is not the same, which gives students more freedom, and their learning will be more efficient. For the students who have spare learning capacity, they are free to choose and can better arrange their own learning.
Though MOOC can never replace getting a traditional degree, it can enhance the education experience and ensure that, as a society, we are continuing to push the bounds of knowledge.
Not only will students enjoy flexibility, but corporations will as well. Increasingly, partnerships between industry and higher education are offering benefits to both. Companies get a happier, more educated workforce, and institutions get access to more students. MOOCs are a low-commitment, low-cost way for institutions to offer specific courses to industry partners.
As a culture, we need to stop thinking of education as a "one and done" deal. Currently, we go to school, earn a degree and our education is complete. But with online education students from all walks of life now have equal opportunities to learn. No more excuses can be made to not gain an education. MOOCs are here to stay and have taken education to a whole new level for people of any class, any age by exposing them to the curriculum from the most elite universities from around the globe.
This article was originally published in the April 2017 issue of ScooNews magazine. Subscribe to ScooNews Magazine today to have more such stories delivered to your desk every month.
Pariksha Pe Charcha 2023 – Registrations Open
Interact with Shri Narendra Modi, Prime Minister of India, to discuss and overcome the stress emerging out of examinations in order to celebrate life as an Utsav.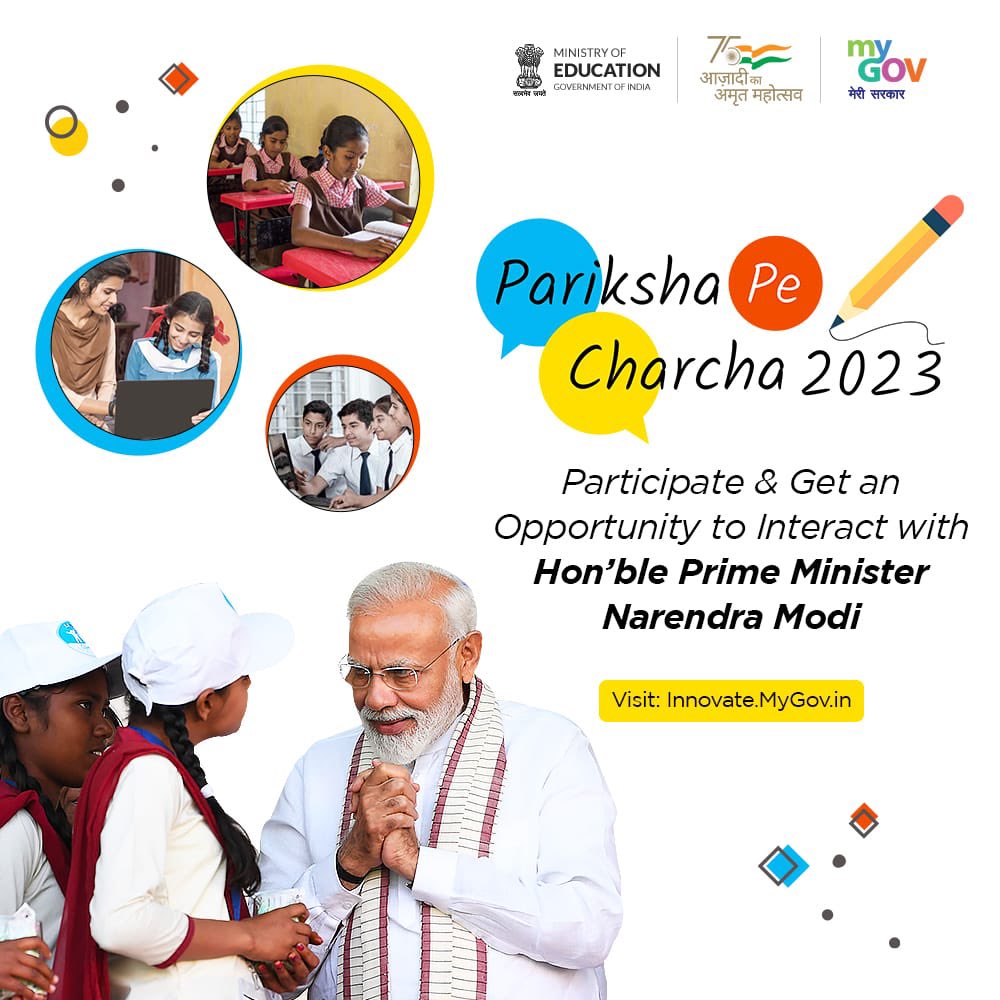 Prime Minister Shri Narendra Modi conceptualized a unique interactive program – Pariksha Pe Charcha wherein students, parents, and teachers across the nation and also from overseas interact with him to discuss and overcome the stress emerging out of examinations in order to celebrate life as an Utsav.
I call upon all #ExamWarriors, their parents and teachers to take part in these interesting activities relating to Pariksha Pe Charcha 2023. Let us collectively work towards creating a stress free environment for our students. #PPC2023 https://t.co/ovubThyvP1

— Narendra Modi (@narendramodi) November 30, 2022
This event has been organized successfully for the last five years by the Department of School Education & Literacy, Ministry of Education.
दूर होगा #ExamWarriors का परीक्षा का डर, मिलेगा तनाव से मुक्ति और सफलता का मंत्र।

परीक्षा के लिए और अधिक तैयार होने के लिए बनिए प्रधानमंत्री श्री @narendramodi जी की परीक्षा पे चर्चा 2023 का हिस्सा। आज ही रजिस्टर करेः https://t.co/mmOSAxKl4Q #PPC2023 pic.twitter.com/wtanwlNjsX

— Dharmendra Pradhan (@dpradhanbjp) December 6, 2022
School Students of classes 9 to 12, teachers, and parents shall be selected through an online creative writing competition. The portal is live for registrations from 25th November 2022 and will remain open till 30th December 2022 on a bouquet of themes listed below:
Themes for Students
1.       Know your freedom fighters
What life stories have you heard about Freedom fighters of your State or Region?
What inspirations do you draw from their life?
How do you want to serve your nation?
2. Our culture is our pride
What is special about your state's culture?
What elements of that culture make you feel proud of your country?
3. My book my inspiration
Which is a book that has shaped you greatly and why?
4. Save Environment for future generations
What are your ideas about sustainable development?
What challenges, do you anticipate for our future generation due to climatic changes?
What measures must we take to protect our environment?
How can you contribute to sustainable development as a student?
5. My life, my health
Why is remaining healthy important?
What do you do to remain in good health?
6. My startup dream
Entrepreneurship among students towards self-reliance for succeeding in life and at the same time contributing to the nation's economy and work culture is the need of the hour.
What are your dreams about your own startup?
7. STEM education/ education without boundaries
NEP 2020 recommends flexibility in the choice of subjects by the students. Students will have the liberty to take subjects of their choice, choose their own path, and pursue a profession of their own choice. There is life beyond Science and Mathematics too.
What do you think about this?
What challenges do you see in this transformative recommendation?
What are your suggestions?
8. Toys and Games for Learning in Schools
Toys and Games can also be a source of learning.
Write your view about students learning through toys and games at the secondary stage.
Themes for Teachers
1. Our Heritage
What is the essence of Teaching 'Indian' Traditional Knowledge for the Holistic development of the learners?
How would you plan to teach this, integrating it into the areas you undertake in school?
2. Enabling Learning Environment
What should be your role as a teacher to create a healthy and conducive classroom environment for better learning and the emotional and mental well-being of your learners?
How will you structure activities to ensure the participation and learning of all the learners?
What are your thoughts and opinion on 'peer learning'?
3. Education for Skilling
Skill education is very important. Though the entire education system needs to be transformed for providing skill education in our country, the promotion of Vocational Education among secondary students is the need of the hour. The reason being many students do not prefer to pursue academics/ higher education, rather they want to explore different avenues to go ahead in life.
What are your thoughts on this?
4. Lesser Curricular Load and No fear of exams
Students learn through experiential learning and project-based curriculum; having confidence in what they learn and how they learn will automatically reduce the pressure of examination.
What initiatives, as a teacher you will take to implement this perspective of the NEP2020?
5. Future educational challenges
In your opinion what are the current educational challenges?
How should schools, teachers, and parents facilitate the children to cope with the changes in educational expectations?
Themes for Parents
1. My child, my teacher
What is something interesting that your child has taught you?
How have you learned it and adapted to it?
Why is it important to adapt to the interests of our children?
2. Adult Education- Making everyone literate
What according to you is the importance of Adult Education?
How can it lead to an empowered nation?
How can children contribute to adults' understanding of modern issues?
3. Learning and growing together
How will you complement your child at home with the learning at school?
Write a creative note on your role as a parent in the healthy learning process of your child.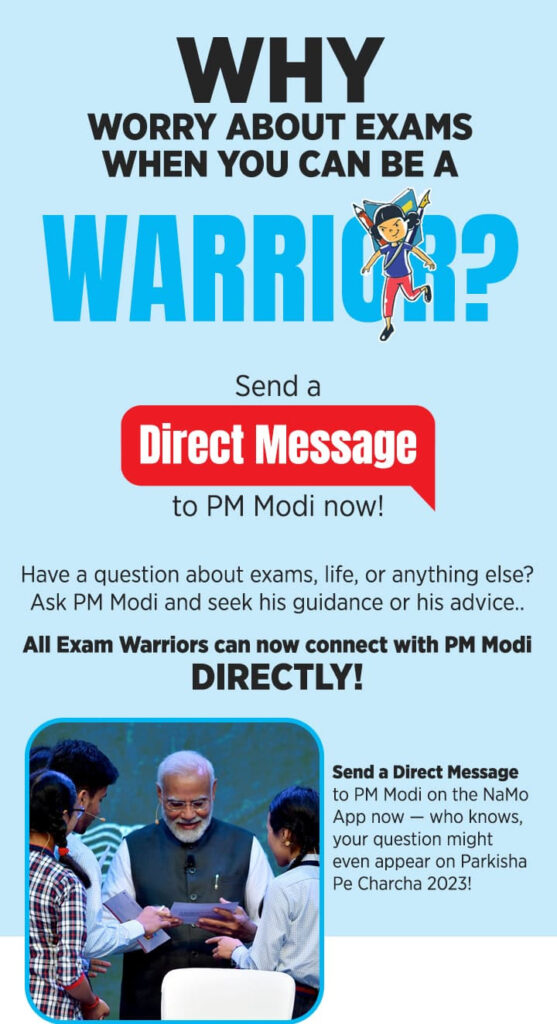 About 2050 students, teachers and parents selected through competitions on MyGov may be gifted with PPC Kits and a certificate of appreciation from the Director, NCERT.