There is an urgent need for teachers to up-skill themselves in terms of technology as well as undertake capacity expansion
A teacher in the classroom has to deal with a room full of students with starkly different aptitude and mannerism. Some would be quick learner while other may struggle in the learning process and the obedient sort to the playful sort. Moreover, the learning capability and attention span of each…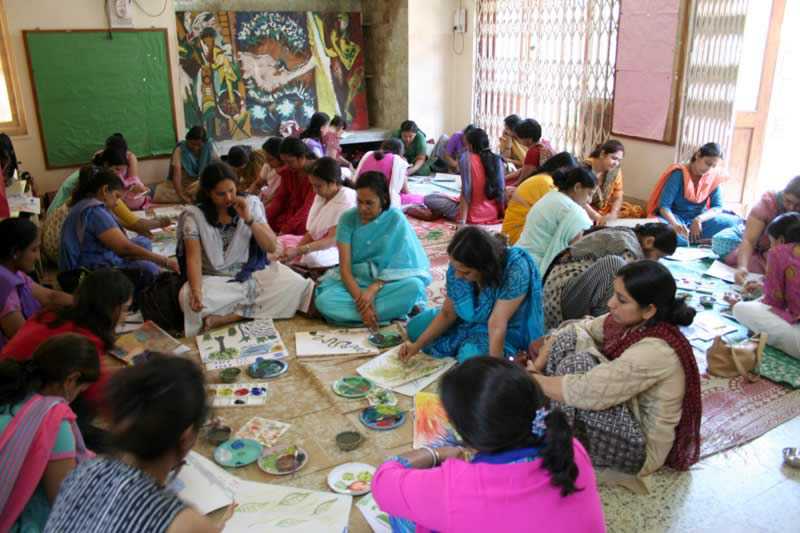 Teaching is considered the most Noble of all professions and for good reasons. A teacher helps in shaping future generation, guiding them on the right path and helping them acquire the skills necessary to lead a productive life and contribute to the society that we live in. Teachers also contribute immensely in the creation of a society that is healthy, productive and peaceful. Today the term 'teacher' is used generally to denote those engaged in academic activities. An inspired and well informed teacher is the singularly most important factor that can influence learning outcomes in students and their future contribution to the society.
The profession of teaching is however not without challenges and shortcomings. A teacher in the classroom has to deal with a room full of students with starkly different aptitude and mannerism. Some would be quick learner while other may struggle in the learning process and the obedient sort to the playful sort. Moreover, the learning capability and attention span of each student is not the same making teaching a challenging task. Also, the proliferation of the internet and web enabled devices have effectively changed the way classroom operate and how education is consumed by students. Advancements made in technology had also given rise to increasing digitisation of classrooms as well as educational contents. Such a disruption in the process and functioning of teaching and classrooms poses serious challenges for the teachers. The tried and tested traditional process of teaching has suddenly given way to a new process defined by the fast and easy access to supposedly unlimited amount of information. However, in order to harness the full potential of technology in education, the teachers need to possess certain skill sets and knowledge to help them understand how and when technology can be fruitfully harnessed. Thus there is an urgent need for teachers to up-skill themselves in terms of technology as well as undertake capacity expansion at the earliest possible.
The government of India has over the years taken several initiatives such as the Right to Education (RTS), RMSA, SSA among others to increase school enrollment and achieve universal education in the country. Government has also stressed upon learning outcomes – a major initiative.In the recent past, there is a renewed focus on teacher training by the ministry of HRD in an effort to standardise the quality of education at the school level. The National Council of Teacher's Education (NCTE), a statutory body tasked with overseeing standards, procedures and processes in the education system in the country is preparing to implement stricter quality controls in teachers training and recognition of teacher training institutions across the country. Such renewed focus on teacher's training from the government is a clear indication of the importance of teacher training on the quality of education. Training and re-training of teachers assumes increasing significance on bringing the teachers upto speed with the recent technology induced disruption in the education system.
Private players in the education sector can play a great role in augmenting the government's efforts towards teacher training and development. Scores of educational companies have made significant investments of time and money in developing updated contents and learning aids for the students. So far a bulk of the investment by private players is towards digitisation and smart classes apart from printing updated editions of books. In the process these companies have accumulated significant experience and expertise in content development and enhanced delivery. This knowledge and expertise can be utilised in the development of cutting edge training material and modules for teachers with the same refinement and sophistication seen in students learning materials.
We, at MBD Group, with over 60 years of experience in the education field have a wealth of experience and are utilizing towards training and equipping teachers with the requisite training for an effective teaching and learning experience. Towards that end, MBD Disha (the teacher training arm of MBD) collaborated with Imagine Education (UK) in 2015 to provide teacher training in India. MBD Disha training programmes are structured to equip teachers in content and pedagogical competence and their implications to classroom practices. The Group has developed training modules on Pedagogy, Classroom Management, and Different Teaching Methods in Different subjects. On an average, we conduct 5-7 sessions per week, each 4-5 hours training session is typically attended by 30-50 teachers and these training sessions are conducted pan India. These teacher training programmes help in-service teachers weed out gaps in the knowledge of subject content and help them employ a constructive approach to the teaching learning process.
Partnerships and collaboration with government agencies as well as international educational firms of repute can further enhance the quality of modules and training materials. Concerted efforts involving the government as well as private players is crucial if we are to successfully implement an all-encompassing teachers' training program for government as well as private school teachers in India.
About the Author:
| | | |
| --- | --- | --- |
| | | Ms. Monica Malhotra Kandhari is the MD, MBD Group. MBD Group is one of the leading education companies in India with over 6 decades of experience, presence in 3 continents, 30 countries and 5000 cities. MBD Group publishes 50 million books a year and around 30 million notebooks. |
Header image courtesy Bihar Prabha, used for representational purpose only
11 Free Mental Health Courses for Teachers
These free online courses on mental health will help teachers continue their development and improve the lives of their students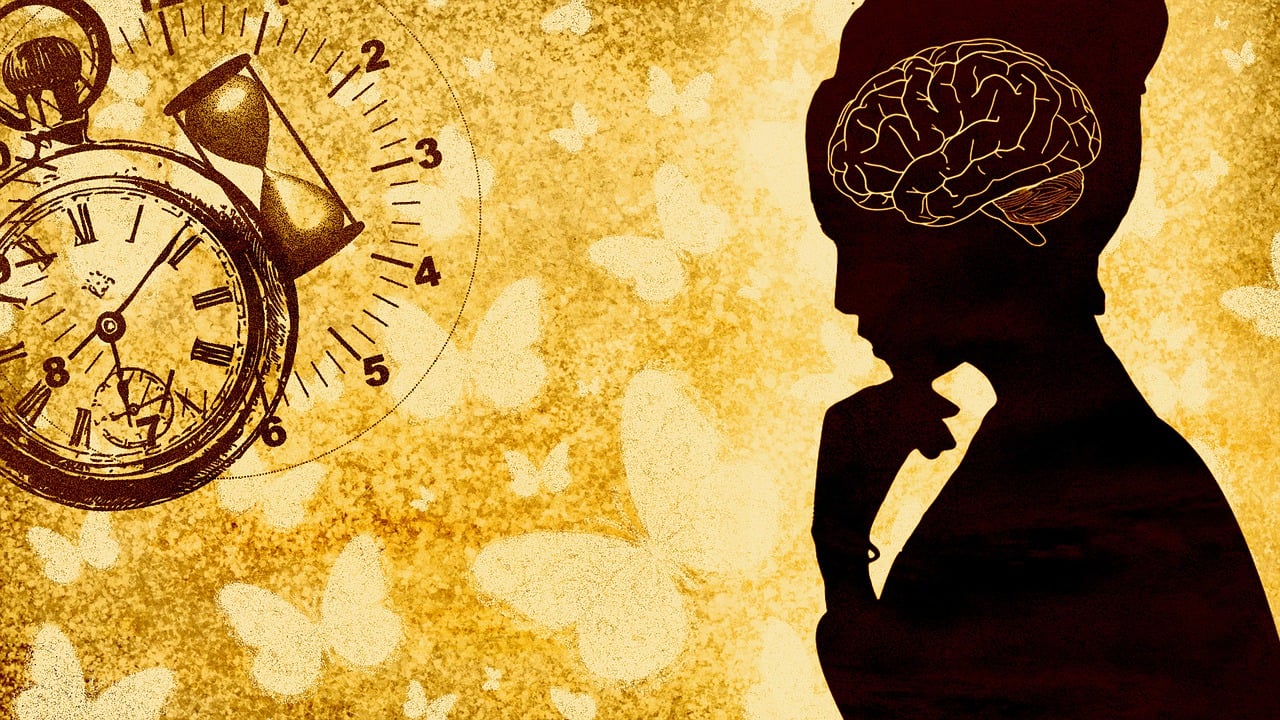 This article is a compilation of free mental health courses that seek to inspire teachers on handling mental health issues and provide mental health education and become better counsellors. 
What is mental health?
Mental health refers to people's cognitive, behavioral, and emotional well-being. It can be defined as a state of well-being in which an individual recognizes his or her abilities, can cope with everyday stresses, work productively, and contribute to their community.
"You don't have to be positive all the time. It's perfectly okay to feel sad, angry, annoyed, frustrated, scared, and anxious. Having feelings doesn't make you a negative person. It makes you human."

Lori Deschene
This article covers free online mental health courses. Some of these are available with free certification whereas a few allow you to learn for free, and charge a fee for the certificate.
Be There Certificate
The Be There Certificate is a free, self-paced learning experience designed to increase mental health literacy and provide the learner with the knowledge, skills, and confidence needed to safely support anyone who may be struggling with their mental health.
The Be There Certificate is offered by Jack.org, a Canadian youth mental health charity, in partnership with the Born This Way Foundation.
You can download a PDF of your certificate after completing all six modules of the free Be There Certificate online course.
Introduction to adolescent mental health
This course aims to raise awareness of mental health and a range of adolescent mental health problems. It has been designed with the latest research evidence in mind. It aims to provide you with the tools to explore different approaches which will help you reflect on the different ways that you can identify a young person who is struggling and consider how they can access support.
You will get a free Open University digital badge for completing the course and passing the quizzes! The badge can be displayed, shared, and downloaded as a marker of your achievement. 
Managing Happiness
What is happiness? What makes you happy?' Can you get happier through study and effort?
This, Harvard University designed course, answers these questions and shows you how you can use the answers to build a happier life. It introduces you to the modern science of human well-being and shows you how to practice it.
While the course is free to attend, you can get a verified certificate for $149 (on edX).
"Over the course of the past decade, there's been increased willingness to recognize mental health as an essential part of one's well-being."

Nicole Spector
Mental Health Training for Teachers
This free online training course will help you identify mental health issues in adults and children in a school setting.
This course trains you to recognize mental health problems in colleagues or students in a school setting. When you recognize mental health signs or symptoms, you can offer help or refer them to professionals. This course discusses the complexity of mental health and equips you with the skills to support others to manage their mental health effectively.
A digital certificate is available on successful course completion for €21.00.
Making sense of mental health problems
In this free course, Making sense of mental health problems, you will learn about how key perspectives in the field have made sense of mental health problems. By directly relating key perspectives to a case study, you will reflect on how the medical perspective, psychological perspective, and social need perspective come to make sense of mental ill-health.
A free statement of participation is issued on completion of this course.
The Science of Well-Being
This course by Yale will engage you in a series of challenges designed to increase your own happiness and build more productive habits. 
As preparation for these tasks, the instructor reveals misconceptions about happiness, annoying features of the mind that lead us to think the way we do, and the research that can help us change. 
Enrollment in this course is free, however, certification is available on a paid basis.
Supporting children's mental health and wellbeing
After studying this course, you should be able to:
understand the influences on mental health in young children aged 0–5

identify the factors that contribute to good mental health in children

explore national and global influences on children's mental health

develop knowledge about strategies and interventions to improve mental health in children

examine how adults and society can support children's mental health and well-being.
Enrolling in this course will give you the opportunity to earn an Open University digital badge. Badges are not accredited by The Open University.
"Things not to say to someone with mental illness: Ignore it. Forget about it. Fight it. You are better than this. You are overthinking."

Nitya Prakash
Suicide Prevention
This course explores the science of suicide research, prevention, and intervention.  
Topics will include terminology, epidemiology, historical and contemporary theories of suicide, modern approaches to suicide research, empirically supported approaches to prevention and intervention, and the lived experiences of those with suicidal thoughts and attempts.
Enrollment in this course is free, however, certification is available on a paid basis.
Teach Mental Health Literacy
In this course, educators will learn how to apply this classroom-ready, web-based, modular mental health curriculum resource as well as develop their own mental health literacy. 
Educators can then use this resource to successfully address mental health-related curriculum outcomes designed to be delivered by teachers to students aged 12 to 19.
Participation in this online course is free. An optional certificate of completion is available for $50 (Please select this option when you register as it cannot be selected once you finish the course).
Talk to Me: Improving mental health and suicide prevention in young adults
This course will help you learn strategies to improve the mental health of young people in your life, recognise concerning behaviours, and feel better prepared to have conversations about mental health.
Key topics in this MOOC include understanding contributing factors to poor mental health, how to talk about addressing poor mental health, and strategies to increase mental fitness.
Enrollment in this course is free, however, certification is available on a paid basis.
Mental Health and Nutrition
Interested in the fascinating interrelation between food and brain health?
This course is for you! This course is based on world-leading research into the links between nutrition and mental well-being. The course will cover evidence supporting the premise that eating better, and taking additional nutrients when appropriate, can improve mental health for many people.
Enrollment in this course is free, however, certification is available on a paid basis.