Incidents of school children being beaten growing at an alarming rate.
As far back as 200, regulations have been place banning corporal punishment in schools. However, inspite of that, horrific cases of teacher brutality are surfacing in the media time and again.
The world learnt the lesson of non-violence from India and today corporal punishment is still meted out to students in schools in the land of non-violent Mahatma Gandhi. Just to tell you how seriously the world views corporal punishment even South Sudan, and the Republic of Congo – which are ranked 1 and 5 on the UN's Fragile States List – are on a list of 49 countries that have outlawed all corporal punishment.
UNICEF says "2 out of 3 school going children in India are physically abused." Citing a 2007 report by the Ministry of Women and Child Development, UNICEF goes on to state that physical abuse is "rampant in every single district in the country". The problem is that particularly corporal punishment, "is deeply ingrained as a tool to discipline children and as a normal action", in both private and public schools, UNICEF adds.
A significant precedent was set in 2000, when the Delhi high court removed the provision for corporal punishment in the Delhi School Education Act, saying it has "no place" in the education system.
2 years later, in 2002, the CBSE directed schools across the country to "ensure that no child is subjected to any corporal punishment at any point of time in the schooling process". A similar message was sent out by the State Education Directorate to all public schools.
Despite these measures being implemented at the apex levels, still disturbing and often horrific incidents of children in school being brutally punished keep surfacing periodically.
In fact it has taken epidemic proportions. The following 4 cases reported in the last 4 months are just the tip of the corporal punishment iceberg.
Just last Friday, a class IV teacher in Viluppuram district in Tamil Nadu placed camphor on the feet of her students and set it afire because of erratic attendance and poor academic performance. The teacher was immediately suspended, and the students were rushed to the local hospital.
A teacher and Principal of a private school in Odisha's Koraput district meted out a brutal beating to 2 students for allegedly stealing a teacher's cellphone. Both the perpetrators were arrested and taken to court only after the father of one of the students filed a police complaint.
Another inhuman case was reported last month from Haryana's Jind district where 9 girls studying in Class VII fainted after being asked to do 1,000 sit-ups by a teacher, as punishment for not doing homework. After an FIR was filed against the teacher, she claimed that she had only asked them to do 10 sit-ups. The students were sent to hospital for treatment.
The last story which was reported from Ahmedabad was about a teacher who was suspended in May for beating up students with inhuman brutality. The beating involved pulling the boy's hair, and banging his head on the ground, drawing blood.
Image used for representational purpose only
Indian Army Empowers Underprivileged Students with "J&K Scholarship 2023"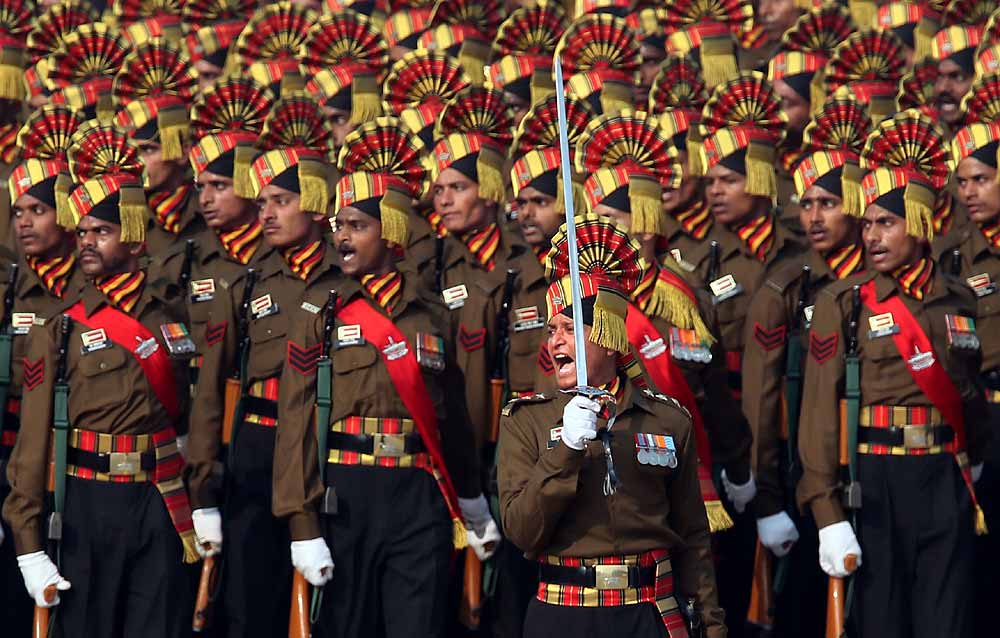 In a significant move towards promoting education and inclusivity, the Indian Army has introduced the 'Jammu and Kashmir Special Scholarship Scheme 2023.' This initiative falls under the Army's 'Sadbhavana' operation and aims to provide educational opportunities to underprivileged students in the region.
Under this newly launched scholarship program, a total of 146 students hailing from various districts in the valley will receive invaluable support for their education. Each student will be granted a scholarship worth Rs 1.2 lakh, as confirmed by a spokesperson from the defense sector. The universities affiliated with this program will cover the remaining expenses for these students, and there are 12 such universities where they will pursue their higher education.
The primary objective of this program is to bridge the gap between privileged and underprivileged students by offering scholarships and financial aid to those who demonstrate exceptional potential and dedication in the field of education. In a highly competitive selection process, a significant number of students from Kupwara district applied for the scholarship. Following written tests and interviews, 34 outstanding students were chosen to be a part of this transformative program. The selected students received a warm send-off organized by the Army division stationed in Kupwara at Drugmullah. The ceremony not only celebrated their academic achievements but also aimed to inspire students from marginalized communities to pursue higher education and actively contribute to the development of a self-reliant India.
"The scholarship scheme is gaining widespread popularity, and we anticipate that many more students will take advantage of this joint initiative by the Indian Army and affiliated universities," stated the spokesperson. This initiative embodies the Indian Army's commitment to empowering underprivileged students and fostering a brighter future for the youth of Jammu and Kashmir.