Schools in India directed to admit not more than 40 students in each class
The Mumbai civic body, BMC has directed schools to strictly implement the student teacher ration mandated under the RTE Act 2009. It may affect the fee structure of some schools considering the added demand for teachers and infrastructure.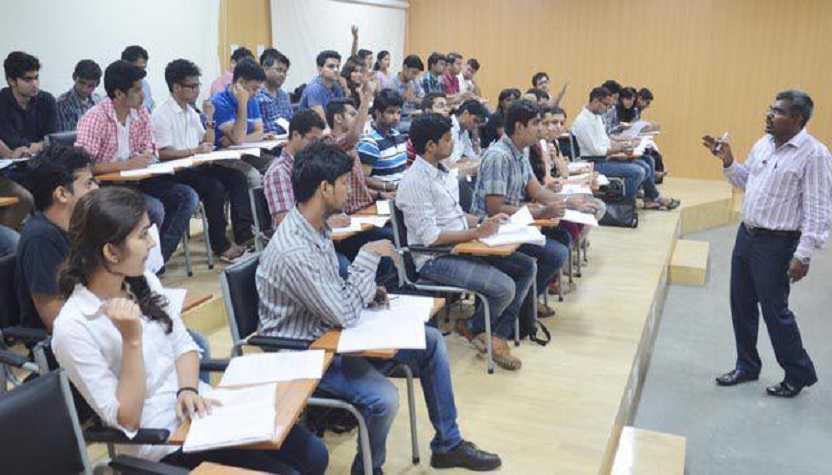 The Brihanmumbai Municipal Corporation (BMC) primary education department will now permit schools to admit only 40 students per class. The new rule has been introduced to be in alignment with the Right To Education (RTE) Act 2009 rule on student-teacher ratio which is expected to be 40:1 in each class, from classes I to VIII.
From the academic year 2016-17 onwards, 150 schools affiliated to Archdiocesan Board of Education (ABE) will be the first ones to abide by this ratio rule. The ABE has already issued a directive asking its schools to admit only 40 students per class right from kindergarten onwards.
"As our schools currently have 60 to 70 students per class, it was not possible for us to implement the new ratio immediately. So, we have decided to begin with junior and senior kindergarten classes this year," said Father Francis Swamy, joint secretary of the ABE.
However, implementing this directive may not be all roses for schools. It is expected to throw up some problems.
"This year, we received 750 applications from pre-primary students, but our intake has reduced from 120 to 80 seats in pre-primary. While we used to admit 60 students per class earlier, we will now only be able to accommodate 40," said Father Jude Fernandes, principal, St. Mary's school (SSC) Mazgaon
Another major player with many schools and thousands of students, Indian Education Society (IES) Group of schools will follow the rule from academic year 2017-2018.
"The government will have to create more schools as the number of students per school will be restricted. Besides, there is no scope to increase the number of classrooms in every school," said Satish Nayak, IES Group
It is noteworthy that CBSE, ICSE and IGCSE schools will not be affected much by the introduction of this rule, since the number of students in each class already falls mostly in the category mandated by the RTE act, other schools might have their fee affected to keep at pace with yearlong monetary sufficiency for educational facilities.
Gender Inclusive Holistic Education in NEP
The NEP focuses on 'Equitable and Inclusive Education' which reverberates the idea that no child should be left behind in terms of educational opportunity because of their background and socio-cultural identities.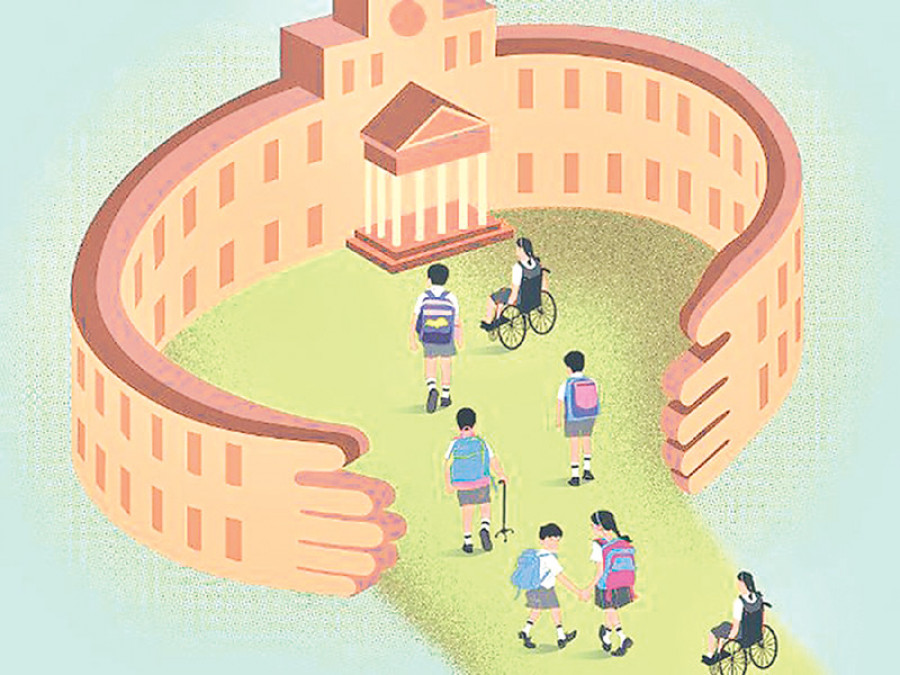 The National Education Policy 2020 envisages an inclusive and structural change in the educational system. It focuses on 'Equitable and Inclusive Education' which reverberates the idea that no child should be left behind in terms of educational opportunity because of their background and socio-cultural identities. It has taken into account the concerns of the Socio-Economically Disadvantaged Groups (SEDGs) which includes female and transgender individuals, Scheduled Castes, Scheduled Tribes, OBCs, minorities, and other categories. This policy aims at bridging the social category gaps in access, participation, and learning outcomes in school education.
The National Council of Educational Research and Training (NCERT) is implementing the Adolescence Education Programme (AEP) as part of the National Population Education Project (NPEP). One of the learning outcomes of AEP is to make the learners aware of the concerns of adolescence, i.e. process of growing up during adolescence & HIV/AIDS, and to inculcate in them a positive attitude regarding these concerns.
Further, the aspects related to gender-inclusive holistic education are covered through age-appropriate integration in different textual materials in the school curriculum, as well as in training and resource materials on the Health and Wellness of School Going Children, especially under the aegis of the School Health Programme under Ayushman Bharat.
As per UDISE+ 2019-20, a total of 61214 transgender children are enrolled in schools, of which 5813 and 4798 transgender children are enrolled in Class 10 and Class 12 respectively.
Department of School Education and Literacy (DoSEL), Ministry of Education is implementing Samagra Shiksha which is an overarching programme for the school education sector extending from pre-school to class XII and aims to ensure inclusive and equitable quality education at all levels of school education. Samagra Shiksha reaches out to girls, and children belonging to SC, ST, Minority communities, and transgender.
Further, National Education Policy (NEP) 2020 also identifies transgender children as Socio-Economically Disadvantaged Groups (SEDGs) and provides for equitable quality education, inter-alia, for all such students. This includes provisions for assisting transgender children in gaining access to education, and support for community-based interventions that address local context-specific barriers to transgender children's access to and participation in education, thereby aiming to eliminate any remaining disparity in access to education (including vocational education) for children from any gender or other SEDGs.
Additionally, under NISHTHA (National Initiative for School Heads' and Teachers' Holistic Advancement), a nationwide integrated teacher training program for teachers under Samagra Shiksha, teachers are trained on the relevance of Gender Dimensions in the Teaching and Learning Process which helps teachers to use and adapt learning activities that foster gender sensitive classroom environment.