Indian inspiration for the African education system
A recent report by the United Nations Economic Commission for Africa or ECA, the African Union and the African Development Bank have stated that Africa's tertiary education and research sector is not ready for global competitiveness. The report suggested taking a leaf out of the Indian and ASEAN nat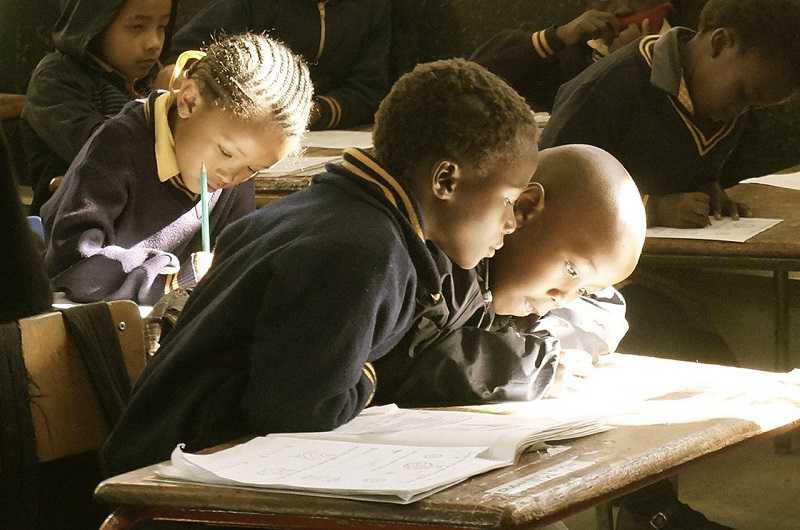 The United Nations Economic Commission for Africa or ECA, the African Union and the African Development Bank have stated in their latest report that Africa's tertiary education and research sector is simply not ready for international competitiveness and innovation as only 4% of the innovations conceived through active R&D.
Most of the other innovations can be credited to elementary practical experience and traditional knowledge skills point out the 3 top continental bodies.
The report is the seventh edition of 'Assessing Regional Integration in Africa' and was prepared under the leadership of Carlos Lopes, ECA's executive secretary, African Union Commission Chair Nkosazana Dlamini Zuma, and Akinwumi Adesina, president of the African Development Bank.
The report points out that the universities in Africa are producing graduates who are ill-prepared for joining the workforce, while the laboratories are inadequately equipped to produce top-notch cadres in science, technology, engineering and mathematics — STEM — disciplines.
The continental organisations unanimously recommended adapting India's experience and develop policies that encourage building of strong educational infrastructure— and emulating India's example in allocating increasing spends on high quality tertiary education.
"Africa could draw lessons from India's expansion of tertiary education, which generated a human capital base with highly developed STEM expertise," said the report.
The report breaks it down by suggesting that African countries explore the possibilities of establishing quality, publicly funded colleges and universities of higher and technical education, modelled on the Indian institutes of technology and of science, which are funded by the central government. "These are some of the best examples of a public education system," noted the report.
The central thesis is that Africa urgently needs to recognise the need for higher education reforms that will generate a high quality pool of graduates in STEM disciplines.
Roping in the diaspora
According to the report, the 25 million strong Indian diaspora is credited with some of the country's high-tech successes. The India Centre for Migration, the Overseas Indian Facilitation Centre, the India Development Foundation of Overseas Indians and the Prime Minister's Global Advisory Council help identify some of the best Indian minds overseas.
Dr Charles Lufumpa, acting chief economist at the African Development Bank, said India had embraced science, technology and innovation as an instrument for driving economic growth.
That could be a starting point for Africa to realise the importance of linking science, research and innovation systems with economic agendas and the priorities of excellence and relevance.
"It is not too late for Africa to rope in its Diaspora for development of high quality technical and research institutes," said Lufumpa.
Learn from the ASEAN
Apart from learning from India, the authors stressed that Africa could also draw lessons from the Association of Southeast Asian Nations or ASEAN. Established in 1967, full members of the ASEAN are Indonesia, Malaysia, Philippines, Singapore and Thailand. Other members are Brunei, Vietnam, Laos, Myanmar, Cambodia and Papua New Guinea.
While ASEAN's main objective is to create a regional economic community, recently ASEAN launched a plan of action to intensify R&D collaboration in strategic and enabling technologies, and to promote technology commercialisation among member countries.
Considering that the majority of ASEAN members are in a catch-up stage of development, the report argued that African countries could learn how Southeast Asian countries have been leap-frogging through the inflow and diffusion of technological skills and innovations, rather than by promoting purely homegrown technological advancement.
"Countries with a leap-frog policy will undertake more research and development initiatives, publish more, collaborate more and obtain more patents than countries seeking to catch up through the transfer of foreign technologies," noted the report.
But no matter which route African countries take in their quest for development, the report continued, the road to success passed through high quality tertiary education systems.
A pragmatic approach
African countries continue to perform poorly on major indicators that encompass tertiary education institutions — intellectual property, innovativeness and productivity as well as competitiveness.
The report concludes that the time has come for a pragmatic approach to science, technology and innovation — and the departure point is to avoid rhetoric and to recognise science and technology training as the centrepiece in higher education.
NIOS celebrates 33rd Foundation Day
Dr. Subhas Sarkar addresses the 33rd Foundation Day Celebrations of NIOS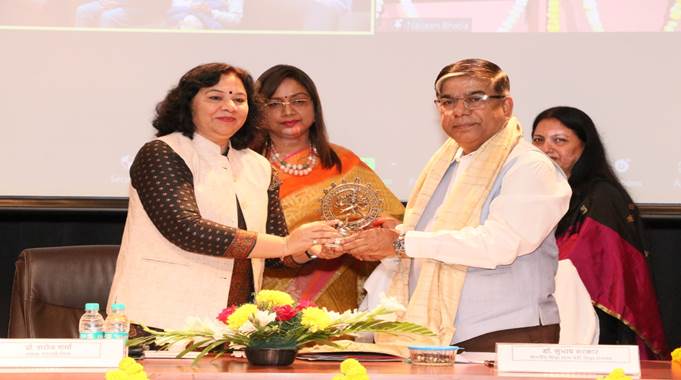 Union Minister of State for Education, Dr. Subhas Sarkar addressed the 33rd Foundation Day Celebrations of NIOS as the Chief Guest.
The function was attended by senior officials of the Ministry of Education, Chairpersons of educational institutions, Heads of Departments, officers, and staff of NIOS. Prof. Naval Kishore Ambasht, former Chairman, of NIOS and Pro-Vice Chancellor, of the Central University of Haryana, Prof. Sushma Yadav graced the occasion.
Dr. Subhas Sarkar in his address appreciated the various programmes and schemes of NIOS and said that NIOS is lighting the lamp of knowledge all over the world. Talking about the Azadi Ka Amrit Mahotsav, he mentioned that today's children will be young people in the age group of 30-40 years on the completion of 100 years of independence and will be responsible for building our nation.
He said that the Ministry of Education has entrusted NIOS with several responsibilities such as developing inclusive education resources, expanding the open and distance education system in states/UTs, translating all courses into more languages as required, creating Indian Knowledge Tradition based courses and propagating Indian culture by translating them into major foreign languages. He also praised the programmes of NIOS enrolling 10 crore adults under 'Basic Literacy Assessment', training of in-service teachers, Gender Green Project, and training in Yoga. He said that Indian Sign Language as a subject at the secondary level has been acknowledged on national and international platforms. He described the launch of an e-library called 'DEEP' by NIOS as a big step forward.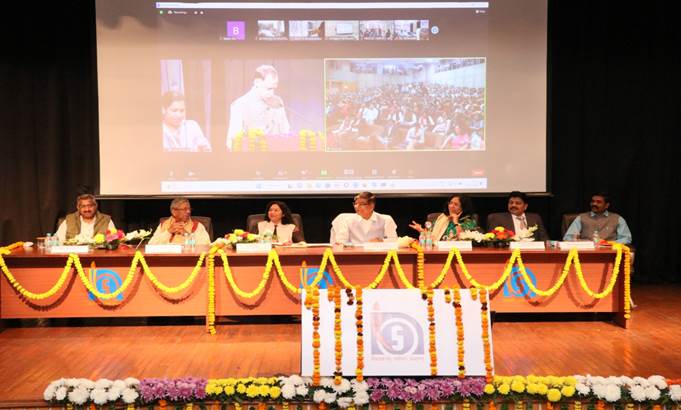 Prof. Saroj Sharma spoke about the journey of 33 years of NIOS and highlighted the special achievements. She said that NIOS is one of the two National Boards of Education under the Ministry of Education, which provides school education through Open and Distance Learning (ODL) for secondary, senior secondary, and vocational education. She elaborated on the role of NIOS in the field of education, efforts being made by NIOS for the successful implementation of the New Education Policy, Virtual Open School, Digital Library (DEEP), NEPIA Project, MoU with Ministry of Defence for Agniveer Project, setting up of Mukta Kaushal Kendras and subjects offered under Indian knowledge Tradition.
It was also conveyed by her that a curriculum called 'Aarambhika' is being developed by NIOS for catering to the Indian Diaspora.
A documentary based on the journey of 33 years of educational endeavours of NIOS was presented on the occasion. In this documentary, 'All England Badminton winner Pullela Gopichand said that most of the players in his badminton academy are getting an education from NIOS.
NIOS alumni, Ms. Niranjana and Vinod Kumar Chaudhary were also felicitated on the occasion. Shri Vinod Kumar said that only due to his education in NIOS, he was able to get the credit of making the Guinness Book of World Records 10 times (8 in Typing and 2 in sports). A proud learner of NIOS, Ms. Niranjana is a successful ventriloquist. Prof. N. K. Ambasht, former Chairman, NIOS said that in this age of technology, innovations must lead to developing 'standalone' courses for the Indian Diaspora, to achieve the goals of the National Education Policy- 2020. Pro-Vice Chancellor, Prof. Sushma Yadav said that the role of NIOS increases in the light of New Education Policy. NIOS has such potential that the institute will be able to achieve the ambitious goals of National Education Policy 2020 in the coming years.
The half-yearly magazine of NIOS 'Pragyan' was released by Dr. Subhas Sarkar on this occasion.