Indian inspiration for the African education system
A recent report by the United Nations Economic Commission for Africa or ECA, the African Union and the African Development Bank have stated that Africa's tertiary education and research sector is not ready for global competitiveness. The report suggested taking a leaf out of the Indian and ASEAN nat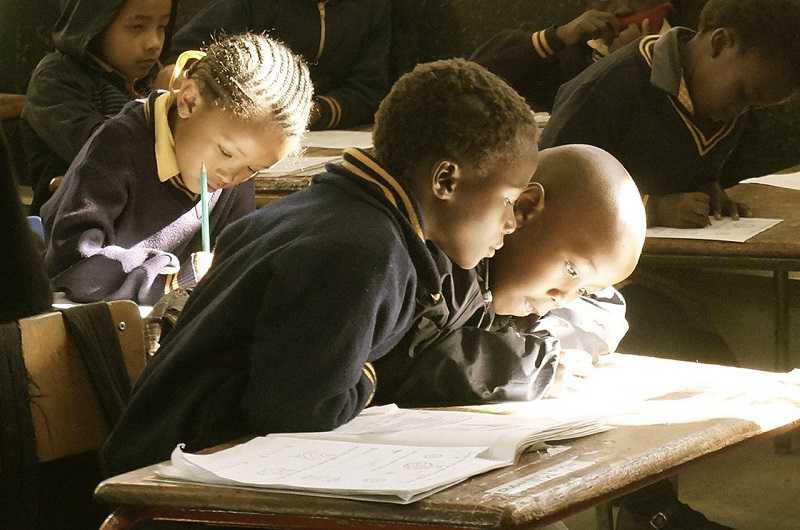 The United Nations Economic Commission for Africa or ECA, the African Union and the African Development Bank have stated in their latest report that Africa's tertiary education and research sector is simply not ready for international competitiveness and innovation as only 4% of the innovations conceived through active R&D.
Most of the other innovations can be credited to elementary practical experience and traditional knowledge skills point out the 3 top continental bodies.
The report is the seventh edition of 'Assessing Regional Integration in Africa' and was prepared under the leadership of Carlos Lopes, ECA's executive secretary, African Union Commission Chair Nkosazana Dlamini Zuma, and Akinwumi Adesina, president of the African Development Bank.
The report points out that the universities in Africa are producing graduates who are ill-prepared for joining the workforce, while the laboratories are inadequately equipped to produce top-notch cadres in science, technology, engineering and mathematics — STEM — disciplines.
The continental organisations unanimously recommended adapting India's experience and develop policies that encourage building of strong educational infrastructure— and emulating India's example in allocating increasing spends on high quality tertiary education.
"Africa could draw lessons from India's expansion of tertiary education, which generated a human capital base with highly developed STEM expertise," said the report.
The report breaks it down by suggesting that African countries explore the possibilities of establishing quality, publicly funded colleges and universities of higher and technical education, modelled on the Indian institutes of technology and of science, which are funded by the central government. "These are some of the best examples of a public education system," noted the report.
The central thesis is that Africa urgently needs to recognise the need for higher education reforms that will generate a high quality pool of graduates in STEM disciplines.
Roping in the diaspora
According to the report, the 25 million strong Indian diaspora is credited with some of the country's high-tech successes. The India Centre for Migration, the Overseas Indian Facilitation Centre, the India Development Foundation of Overseas Indians and the Prime Minister's Global Advisory Council help identify some of the best Indian minds overseas.
Dr Charles Lufumpa, acting chief economist at the African Development Bank, said India had embraced science, technology and innovation as an instrument for driving economic growth.
That could be a starting point for Africa to realise the importance of linking science, research and innovation systems with economic agendas and the priorities of excellence and relevance.
"It is not too late for Africa to rope in its Diaspora for development of high quality technical and research institutes," said Lufumpa.
Learn from the ASEAN
Apart from learning from India, the authors stressed that Africa could also draw lessons from the Association of Southeast Asian Nations or ASEAN. Established in 1967, full members of the ASEAN are Indonesia, Malaysia, Philippines, Singapore and Thailand. Other members are Brunei, Vietnam, Laos, Myanmar, Cambodia and Papua New Guinea.
While ASEAN's main objective is to create a regional economic community, recently ASEAN launched a plan of action to intensify R&D collaboration in strategic and enabling technologies, and to promote technology commercialisation among member countries.
Considering that the majority of ASEAN members are in a catch-up stage of development, the report argued that African countries could learn how Southeast Asian countries have been leap-frogging through the inflow and diffusion of technological skills and innovations, rather than by promoting purely homegrown technological advancement.
"Countries with a leap-frog policy will undertake more research and development initiatives, publish more, collaborate more and obtain more patents than countries seeking to catch up through the transfer of foreign technologies," noted the report.
But no matter which route African countries take in their quest for development, the report continued, the road to success passed through high quality tertiary education systems.
A pragmatic approach
African countries continue to perform poorly on major indicators that encompass tertiary education institutions — intellectual property, innovativeness and productivity as well as competitiveness.
The report concludes that the time has come for a pragmatic approach to science, technology and innovation — and the departure point is to avoid rhetoric and to recognise science and technology training as the centrepiece in higher education.
Metaverse Revolutionizes Education: India and China to Benefit by 2031, Says Report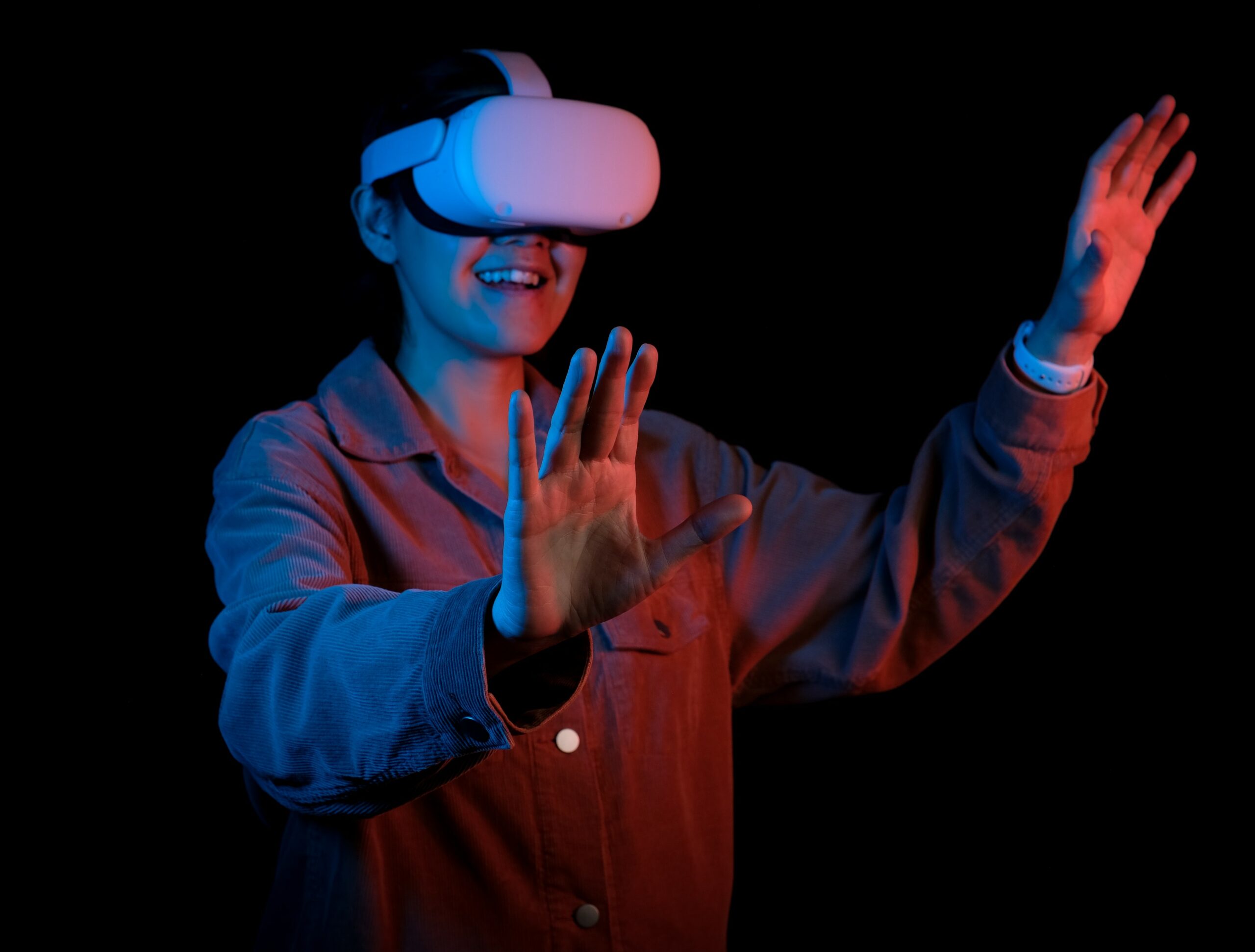 A recent report by research firm InsightAce Analytic reveals a significant shift in the education sector, as the metaverse, supported by blockchain networks, is set to reshape the learning landscape by 2031. With an estimated annual growth rate of 38.42 percent, this transformative fusion of education and the metaverse is projected to generate over $102 billion (approximately Rs. 8,48,980 crore) in revenue.
Metaverse ecosystems, providing fully functional virtual environments for work, play, and social interaction as digital avatars, are poised to revolutionize education. This evolution could see educational institutions establishing their presence in the metaverse, offering inclusive access to education while eliminating barriers such as travel, health issues, and the financial burden of traditional educational necessities.
According to InsightAce's 'Global Metaverse in Education Market Size, Share & Trends Analysis Report,' the surge in e-learning adoption and the growing interest in immersive learning environments are key drivers behind the metaverse's expansion in the education sector. The convergence of factors like increased internet adoption, 5G connectivity, cryptocurrencies, cloud services, and emerging technologies such as AI, VR, and AR further propels this integration.
The report highlights that North America and the Asia-Pacific regions are expected to witness the fastest adoption of metaverse technology in education. Developing nations like China and India, with their substantial populations and advancements across various industries, present promising opportunities for market players.
Numerous metaverse ecosystems, including The Sandbox and Roblox, are already offering captivating experiences in this space. Meta, led by Mark Zuckerberg, is also working to enhance the usability and realism of the metaverse, focusing on making digital avatars appear more lifelike. Despite these advancements, the report emphasizes the need for affordable hardware to seamlessly transition between the physical and virtual worlds. Some ed-tech platforms have already begun integrating metaverse technology into their offerings, including Invact Metaversity, Tomorrow's Education, 21K Schools, Roblox, the University of Miami, and the University of Nevada.
In a move towards metaverse-based education, the University of Tokyo, Todai, introduced a range of study programs in the metaverse. Former India head of X, Manish Maheshwari, sees the metaverse as a solution to address the global education crisis and is now part of the Invact Metaversity team. This emerging trend signifies a transformative shift in the education sector, driven by the metaverse's potential to revolutionize the way we learn and engage with educational content.