Innovative Ways of Entrepreneurship Learning
Dr Bijaya Kumar Sahoo pens down Innovative Ways of Entrepreneurship Learning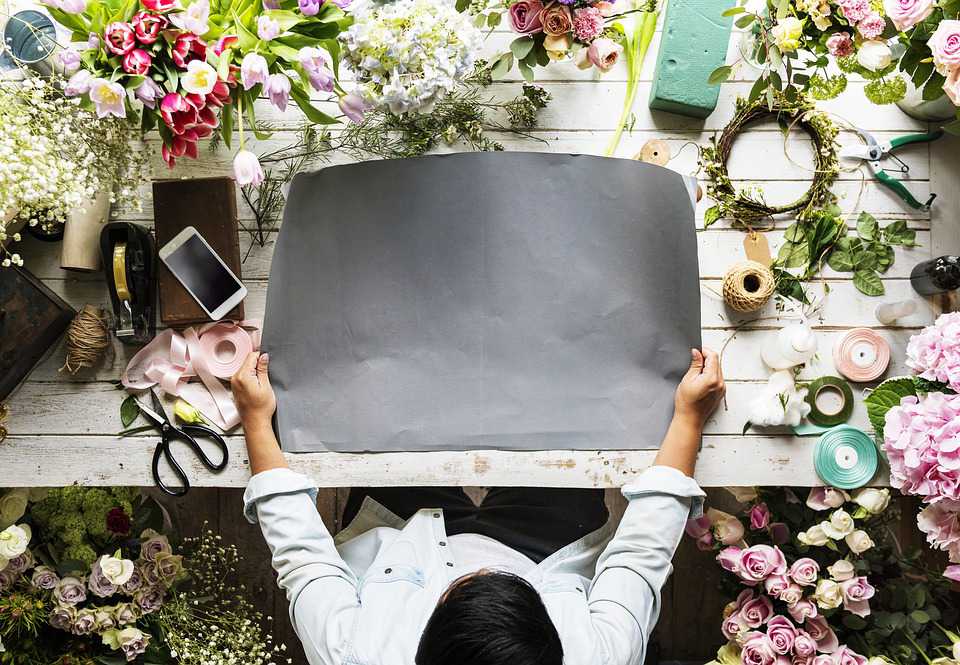 Entrepreneurship education at school level sparks pioneering aims and goals in students enabling them to foster talents and skills to build opportunities for themselves and others. It instills confidence, develops, divergent, critical and innovative thinking and prepares students to become their own drivers. Entrepreneurship learning can be finely amalgamated into the curriculum in various creative and scientific ways to help the Z generation create an inclination towards it. Simultaneously educational institutes should be meticulous in teaching to enable and empower the new generation to develop an entrepreneurial mindset so as to carve a space for themselves in the 21st century. Learning about entrepreneurship does not restrict one to start his or her own business, rather it teaches skills and attitudes which helps in the seamless transition from school to college life and finally in their professional life.
Some innovative ways…
Action orientated learning – Students learn more through hands-on experience. From primary level, schools should make it mandatory for students to participate in all the exhibitions and competitions held in the premises. Each one of them should be given a chance to speak about the project. In secondary school level, all the students should collectively think, design and construct projects as a team. Brain storming activities in groups should be conducted in the school and each project should have two dimensions—how it will help society and how it can be transformed to a profit-making business enterprise.
Proper evaluation and value-addition – The student-made projects can be judged by external resources who can give valuable feedback to the students on how it can be improved. Teachers can help the students to note the feedback and incorporate it in their project. Students can be encouraged to take the project to an advanced level.
At SAI International School Start-Up or Business Model competitions are held every year for senior secondary students of Commerce and in the year 2018 it was introduced for senior secondary students of Humanities. These competitions are judged by eminent people who have a vast experience in dealing with startups or entrepreneurship. Their valuable advice has inspired many of our students to take up entrepreneurship.
Project-based learning – Student empowerment is possible if they are given the opportunity to take up projects independently. This helps them to understand the various dynamics of business and the importance of each component and their inter-relations. It also teaches them how to handle pressure, deal with failures and find ways to overcome various challenges.
Two of the flagship events of SAI International School, UNWIND and SAITED are student-led. While UNWIND is conducted by class 11I students of Commerce and Humanities, SAITED is solely handled by class 11 students of Science. From planning to execution, it is conducted by students right from scratch. They are assigned various departments like marketing, finance, logistics, resources, IT, CSR, advertisement as per their interest and their responsibilities are defined accordingly. Each department has a chairperson and collectively they are headed by a Managing Director and CEO. Students visit different companies to raise funds for the philanthropic activities, design advertisements to be posted in social media, make minute-to-minute planning of several activities to be conducted etc. This gives them an array of exposure and an on-ground experience, equipping them with the requisite confidence and instilling in them the right tempo to prepare for a promising future. Throughout the event the teams are carefully monitored to ensure that they don't go beyond the boundaries and maintain work ethics and learn to work as a team. These are platforms where students learn the art to execute under pressure and maintain transparency in financial management along with fostering brotherhood.
Stimulating talks
Students need to learn the real tactics and strategies to manage an enterprise and this can only be possible if they interact with eminent entrepreneurs of the country. Inspiring lectures and talks can be arranged where students get to learn about their success stories, the challenges they faced and how they overcame it. This will help students to identify and evaluate business opportunities and how to map a blue print of a practical business plan. Students can also get to understand the personalities, habits, goals and approaches of known business leaders, helping them to work on their own skills.
Idea forums
Once in two months, students can discuss their business ideas and present their project report to a group of teachers. These ideas can be developed into a real business plan by students themselves stating various aspects like financial, logistic, manpower, projected profitability etc. Students should be given an opportunity to present the idea in a professional way through a PPT. Teachers can value-add with their suggestions helping the students to think more constructively with greater focus on proper commercialization of concept, opportunity recognition, management of resources and arranging finance. This forum can also be a place where students get to understand the importance of market research before starting any venture. Teachers can discuss case studies in an elaborate manner in the forum to encourage and support business ideas. This will develop their innovative capacity and leverage the confidence to take risks and become masters of their own destiny.
Financial literacy
The educational institutes need to introduce finance at the secondary level of schools, to make the children financial literates. Financial literacy is the set of monetary skills and knowledge that enlightens the children to make an informed and effective decision in all money matters and become calculative in decision making. It will not only help them become better entrepreneurs but also become wise individuals who plan their money and live a life without worrying about it.
Enhancing communication skills
Good communication, public speaking, or debating skill is one of the essential traits of an entrepreneur. Debates can be conducted on creative topics, so as to stimulate the minds of the students and encourage them to think out of the box. This helps in using imagination to expand the creative thinking process, reason logically to connect information and strategise ways to reach the goal. To be good orators one needs to hone his writing skills so that the child is able to communicate in the best possible way.
Entrepreneurship education is a way to inspire students to develop their ideas into full blown projects and also to communicate that mistakes are not bottlenecks, rather they are great learning experiences. Parents and students need to recognise that entrepreneurship or self-employment can be a career choice. Profitable business ventures can have a tremendous impact not only on the self but will lead to a sustainable economic growth of the nation. Entrepreneurship education can only be fruitful if the teachers and students are equally motivated.
Sarala Birla Gyan Jyoti honoured with prestigious 'Climate Action Project School of Excellence' Award
Only 250 schools globally were recognized because of their intense work on climate education in a whole-school approach. The recognition was awarded by Cartoon Network Climate Champions and Climate Action Project.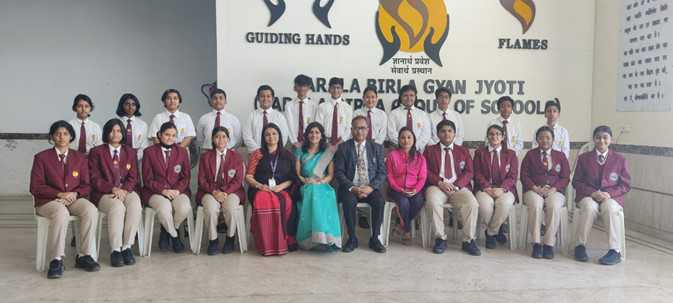 Sarala Birla Gyan Jyoti in Guwahati, India, was awarded the Climate Action Project School of Excellence. Only 250 schools globally were recognized because of their intense work on climate education in a whole-school approach. The recognition was awarded by Cartoon Network Climate Champions and Climate Action Project.
Cartoon Network Climate Champions is a climate change awareness initiative that sets out to inspire kids to take on daily challenges that collectively can make a big difference to the health of our planet. It has been developed in collaboration with WWF, a world-renowned environmental organization.
Climate Action Project is a free, global education project that was launched by Take Action Global, an education non-profit based in the USA, involving 2,700,000 teachers and students across 146 countries. The project aims to help students learn about the climate crisis in authentic ways and disseminate solutions online. The recognized schools submitted their work for the past year and met extensive criteria, including a school-wide commitment to climate education and student solutions.
Sarala Birla Gyan Jyoti has participated in global projects RiseUp4SDGs (India), Let's Be Human, Be One (Serbia), LeapEd Global Learning – Climate Change (Malaysia), the 17 Sustainable Development Goals competitions, implementing the three R's schoolwide and planting gardens in the community, at home and school. Students committed to training to become active Global SDG Ambassadors to raise awareness during virtual Student Hubs with 21 other countries. Students also actively collaborated with students in Brazil, Croatia, South Africa, Sweden and the UK in task-based projects. Currently, all Climate Change projects are student-led.
The selected 250 Climate Action Project Schools of Excellence were announced on 4 November 2021, during Climate Action Day, an annual online live event attended by 250,000 people globally. The event speakers included HRM Prince William, President James Alix Michel, Seychelles, Rick Davis, NASA, Matt Larsen-Daw, WWF, HRM Princess Esmeralda, Belgium, Juan Pablo Celis Garcia, UN Environment Programme, and other world leaders and climate scientists.
The winners were announced by Dan Russell, the voice actor behind several characters in Cartoon Network global hit series The Amazing World of Gumball, and Nandi Bushell, an 11-year-old musician, an influencer, and passionate climate advocate.
Statement by HRM Prince William "We need youth's creativity to repair our planet. We need students to invent and to innovate – to think beyond where we are now and to be optimistic about our future."
Statement by Koen Timmers, Climate Action Project: "Young people have the capacity to do more than learning about climate change. They all can come up with solutions, take small actions, and inspire others to change their lifestyles."
Statement by Dr. Jennifer Williams, Climate Action Project: "Our community of educators has come together in support of climate education for all. We are committed to ensuring students have access to information, ideas, and opportunities to take action for the planet, and, today, these Schools of Excellence are leading the way for the entire world."
Statement by Dr. Diganta Halder, Principal Sarala Birla Gyan Jyoti: "Stopping Climate Change has become a critical issue that needs to be addressed by every human being, but even more importantly in our schools. Students should be aware of Climate Action and the importance of achieving the goals set by the United Nations for peace and prosperity for all by 2030 and to become leaders of impact in the future."