Innovative Ways of Entrepreneurship Learning
Dr Bijaya Kumar Sahoo pens down Innovative Ways of Entrepreneurship Learning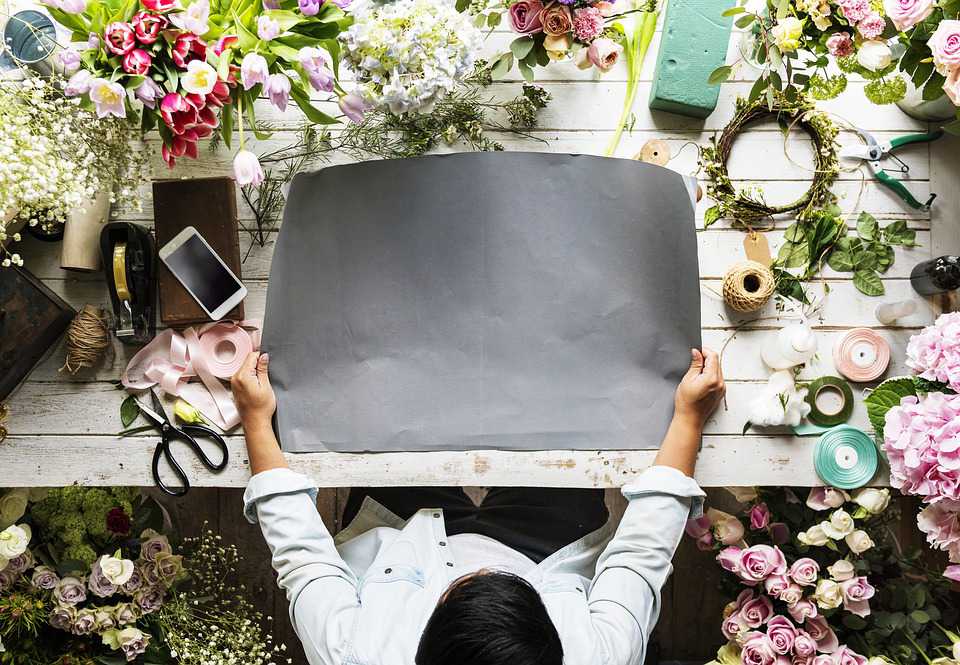 Entrepreneurship education at school level sparks pioneering aims and goals in students enabling them to foster talents and skills to build opportunities for themselves and others. It instills confidence, develops, divergent, critical and innovative thinking and prepares students to become their own drivers. Entrepreneurship learning can be finely amalgamated into the curriculum in various creative and scientific ways to help the Z generation create an inclination towards it. Simultaneously educational institutes should be meticulous in teaching to enable and empower the new generation to develop an entrepreneurial mindset so as to carve a space for themselves in the 21st century. Learning about entrepreneurship does not restrict one to start his or her own business, rather it teaches skills and attitudes which helps in the seamless transition from school to college life and finally in their professional life.
Some innovative ways…
Action orientated learning – Students learn more through hands-on experience. From primary level, schools should make it mandatory for students to participate in all the exhibitions and competitions held in the premises. Each one of them should be given a chance to speak about the project. In secondary school level, all the students should collectively think, design and construct projects as a team. Brain storming activities in groups should be conducted in the school and each project should have two dimensions—how it will help society and how it can be transformed to a profit-making business enterprise.
Proper evaluation and value-addition – The student-made projects can be judged by external resources who can give valuable feedback to the students on how it can be improved. Teachers can help the students to note the feedback and incorporate it in their project. Students can be encouraged to take the project to an advanced level.
At SAI International School Start-Up or Business Model competitions are held every year for senior secondary students of Commerce and in the year 2018 it was introduced for senior secondary students of Humanities. These competitions are judged by eminent people who have a vast experience in dealing with startups or entrepreneurship. Their valuable advice has inspired many of our students to take up entrepreneurship.
Project-based learning – Student empowerment is possible if they are given the opportunity to take up projects independently. This helps them to understand the various dynamics of business and the importance of each component and their inter-relations. It also teaches them how to handle pressure, deal with failures and find ways to overcome various challenges.
Two of the flagship events of SAI International School, UNWIND and SAITED are student-led. While UNWIND is conducted by class 11I students of Commerce and Humanities, SAITED is solely handled by class 11 students of Science. From planning to execution, it is conducted by students right from scratch. They are assigned various departments like marketing, finance, logistics, resources, IT, CSR, advertisement as per their interest and their responsibilities are defined accordingly. Each department has a chairperson and collectively they are headed by a Managing Director and CEO. Students visit different companies to raise funds for the philanthropic activities, design advertisements to be posted in social media, make minute-to-minute planning of several activities to be conducted etc. This gives them an array of exposure and an on-ground experience, equipping them with the requisite confidence and instilling in them the right tempo to prepare for a promising future. Throughout the event the teams are carefully monitored to ensure that they don't go beyond the boundaries and maintain work ethics and learn to work as a team. These are platforms where students learn the art to execute under pressure and maintain transparency in financial management along with fostering brotherhood.
Stimulating talks
Students need to learn the real tactics and strategies to manage an enterprise and this can only be possible if they interact with eminent entrepreneurs of the country. Inspiring lectures and talks can be arranged where students get to learn about their success stories, the challenges they faced and how they overcame it. This will help students to identify and evaluate business opportunities and how to map a blue print of a practical business plan. Students can also get to understand the personalities, habits, goals and approaches of known business leaders, helping them to work on their own skills.
Idea forums
Once in two months, students can discuss their business ideas and present their project report to a group of teachers. These ideas can be developed into a real business plan by students themselves stating various aspects like financial, logistic, manpower, projected profitability etc. Students should be given an opportunity to present the idea in a professional way through a PPT. Teachers can value-add with their suggestions helping the students to think more constructively with greater focus on proper commercialization of concept, opportunity recognition, management of resources and arranging finance. This forum can also be a place where students get to understand the importance of market research before starting any venture. Teachers can discuss case studies in an elaborate manner in the forum to encourage and support business ideas. This will develop their innovative capacity and leverage the confidence to take risks and become masters of their own destiny.
Financial literacy
The educational institutes need to introduce finance at the secondary level of schools, to make the children financial literates. Financial literacy is the set of monetary skills and knowledge that enlightens the children to make an informed and effective decision in all money matters and become calculative in decision making. It will not only help them become better entrepreneurs but also become wise individuals who plan their money and live a life without worrying about it.
Enhancing communication skills
Good communication, public speaking, or debating skill is one of the essential traits of an entrepreneur. Debates can be conducted on creative topics, so as to stimulate the minds of the students and encourage them to think out of the box. This helps in using imagination to expand the creative thinking process, reason logically to connect information and strategise ways to reach the goal. To be good orators one needs to hone his writing skills so that the child is able to communicate in the best possible way.
Entrepreneurship education is a way to inspire students to develop their ideas into full blown projects and also to communicate that mistakes are not bottlenecks, rather they are great learning experiences. Parents and students need to recognise that entrepreneurship or self-employment can be a career choice. Profitable business ventures can have a tremendous impact not only on the self but will lead to a sustainable economic growth of the nation. Entrepreneurship education can only be fruitful if the teachers and students are equally motivated.
Education for Girls
Department of School Education and Literacy (DoSEL), Ministry of Education is implementing 'Samagra Shiksha', for universalization of quality education throughout the country in coordination with the States and UTs.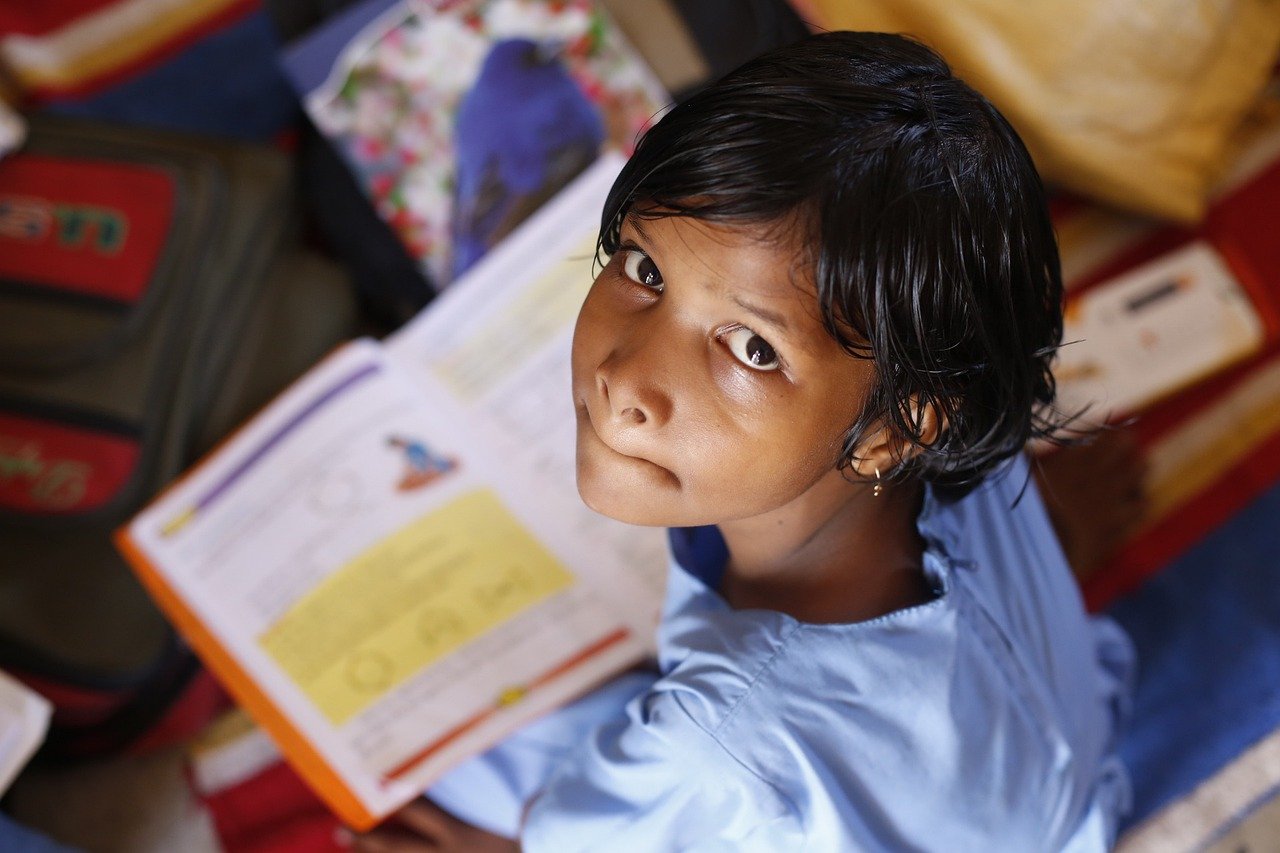 Education is a subject in the concurrent list of the Constitution and the majority of schools are under the jurisdiction of the State Government. Department of School Education and Literacy (DoSEL), Ministry of Education is implementing a centrally sponsored Integrated Scheme for School Education 'Samagra Shiksha', effective from 2018-19, for universalization of quality education throughout the country in coordination with the States and UTs. Bridging gender and social category gaps at all levels of school education is one of the major objectives of the Samagra Shiksha. From the year 2018-19 to 2020-21, the Drop-out rate of girls at the Secondary level decreased from 17.03% to 13.7%, Gross Enrolment Ratio (GER) at the secondary level increased from 76.93 to 79.45, and GER at the higher secondary level has increased from 50.84 to 54.65. (Source: UDISE+).
Under Samagra Shiksha, there is a provision for gender-segregated toilets in all schools. As per UDISE+ 2020-21, 97.45% of Government schools have gender-segregated toilets. Also, there is a provision of a Composite School Grant which may be used for annual maintenance and repair of existing school buildings, toilets, and other facilities to upkeep the infrastructure in good condition.
School Health Programme, under Ayushman Bharat which is a joint collaborative initiative of the Ministry of Health and Family Welfare and DoSEL, Ministry of Education, a module on 'Growing up Healthy' has been incorporated, which interalia includes information on physical challenges during adolescence and attaining puberty.
The National Council of Educational Research and Training (NCERT) is implementing the Adolescence Education Programme (AEP) as part of the National Population Education Project (NPEP). One of the learning outcomes of AEP is to make the learners aware of the concerns of adolescence, i.e. process of growing up during adolescence, and to inculcate in them a positive attitude regarding these concerns.
Additionally, vide a joint letter of Secretary, DoSEL, and Secretary, Ministry of Jal Shakti dated 08.03.2022, the states have been advised to utilize funds earmarked for Menstrual Hygiene Management (MHM) and management of menstrual waste under the Swachh Bharat Mission (Gramin) Phase-II at the village level, for installation or maintenance of incinerators in schools having girls from classes VI to XII and for creating awareness on MHM among adolescent girls and in the society in general.
Moreover, all States and UTs have been requested to take necessary steps to create awareness amongst adolescent girls in schools about the safe usage and the benefits of Sanitary Napkins. It has also been communicated that subsidized sanitary napkins are available at the Jan Aushadi Kendras set up by the Ministry of Chemical and Fertilisers, Government of India.
Under Samagra Shiksha, there is a provision of Kasturba Gandhi Balika Vidyalayas (KGBVs) in the Educationally Backward Blocks, which are residential schools for girls belonging to disadvantaged groups such as SC, ST, OBC, Minority, and Below Poverty Line (BPL). KGBVs were functional for classes 6th to 8th under the erstwhile Sarva Shiksha Abhiyan. Under Samagra Shiksha, a provision has been made to upgrade/converge the KGBVs with girls hostels to cover girls up to classes 10th (Type II) and 12th (Type III) to reduce dropout and enhance enrolment of girls at Secondary and Higher Secondary levels. In KGBVs, specific skill training is imparted to provide need-based vocational education to girls.
Further, Special State Specific Projects for varied interventions under equity are emphasized for enhancing access, retention, and quality of girls by promoting enrolment drives, retention and motivation camps, gender sensitization modules, etc. Financial Support is also being provided under State Specific projects as per the allocation of flexi funds under quality to the state subject to viable proposals received from the respective State and UTs. Such projects include Life Skills, Awareness programmes, Incinerators, Sanitary Pad Vending Machines etc.
Moreover, Samagra Shiksha aims at integrating Vocational Education with general academic education in all Secondary/Senior Secondary schools including KGBVs; enhancing the Employability and Entrepreneurial abilities of the students, providing exposure to working environment; and generating awareness amongst students about various career options so as to enable them to make a choice in accordance with their aptitude, competence, and aspirations.
The information was given by the Minister of State for Education, Smt. Annpurna Devi in a written reply in the Lok Sabha on 1st August 2022.