THE NEW GOAL OF EDUCATION
"Access to quality education is a prerequisite to the quality of life, social transformation, innovation, sound value system, and to build high human capital." says Ashok Pandey.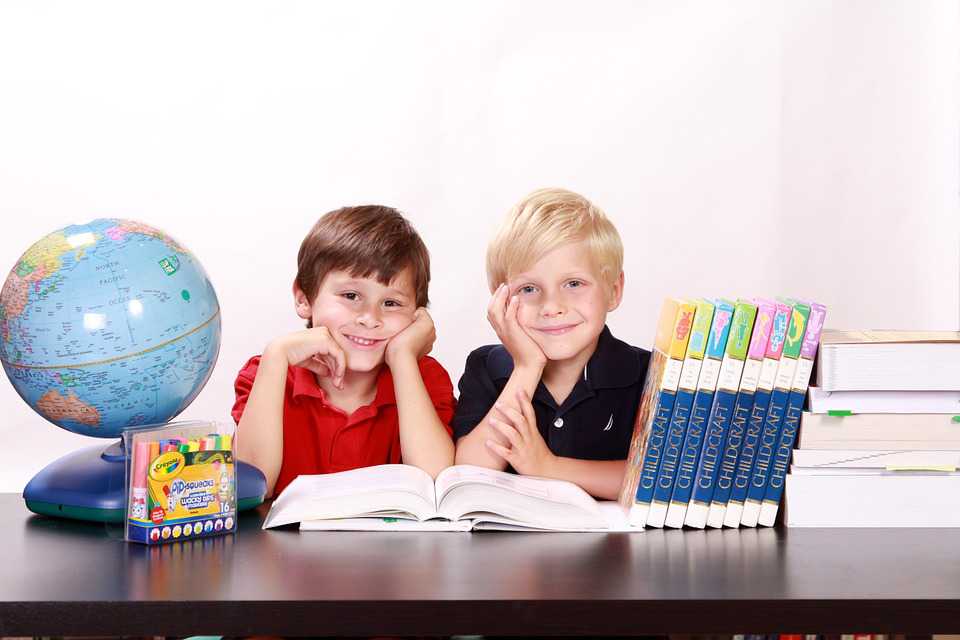 Every child is unique with an innate potential. It is our responsibility to help them achieve their potential. Children learn in a variety of ways. When children enter primary school, too much emphasis is laid down on linguistic and logical skills. Teaching and learning is restricted to the curriculum. Teaching is one way and lacks interaction with the students. Using multiple intelligences in the classroom allows a single topic to be taught and learned in eight different ways. It also enables children to learn that there are eight different ways to learn. Children can exercise their choice by learning in any of the eight ways, thereby facilitate their own learning. Before we begin to understand the concept of multiple intelligence, let's take a look at where this idea originated. This revolutionary concept was proposed by Howard Gardner in 1983. A developmental psychologist and professor of cognition and education at the Harvard Graduate School of Education at Harvard University, Howard Gardner was an enthusiastic pianist. His extensive work in the area of human cognition led him to his theory of multiple intelligences. In simple words his theory leads to the understanding that intelligence is a property of all human beings. Each one of us possesses the eight intelligences listed in Gardner's theory.
Access to quality education is a prerequisite to the quality of life, social transformation, innovation, sound value system, and to build high human capital. The educators, policymakers and civil society are aware of the challenges that we face today in the country. Over 17 million children and adolescents are out of school, according to a report published in UNESCO's eAtlas of out of school children. The share of GDP to education is hovering below the targeted 6% hampering efforts to provide educational access, especially to the weaker sections, investment in research and technology, teacher development, skilling, and in creating a pipeline of the employable workforce. Over 10 million young people in India need jobs at any given time. We face four fundamental challenges in school education; 1. Failure to retain every child in the school and to keep them on track (17% of the children who enrol today in class I, drop out before they complete class VIII), 2. Lack of education and skilling opportunities for dropouts, 3. Inability to respond to cognitive, socio-economic and linguistic diversities, and 4. Failure to teach entrepreneurial skills. India has consistently improved its enrollment of school education ratio at primary level. However, at a higher level, it remains low at 23%, necessitating a need for strengthening the secondary education landscape, vocational education and skill development.
India is a country with 65% of its youth in the working age group. The skill mission launched by the Prime Minister on July 15, 2015, has gathered great steam. With the expanding educational access, need for excellence, and maximising employability becomes imperative. The government is conscious of equality issues and accountability in achieving learning outcomes. In the era of globalisation, and India's growing stature in the world, the right skills and competencies are the essential requirements. Our teaching-learning standards must match up to global benchmarks.
Considering that we are the fastest growing economy, India will be a dominant hub of talent and the world's workforce; the Union and State budget ought to give a push to the education sector. There is another set of problems that we face. We produce ten times more engineering graduates than we can absorb in the country. It is not surprising that most viewed jobs on LinkedIn in India are for engineering. On the other hand, we have failed to build a large pool of nursing assistants with foreign language proficiency to take up assignments abroad. Thousands of youngsters with a degree and training in education are unemployed, and several thousand untrained guest teachers are incompetently scripting the future of the millions of our young kids. What could be a more significant mismatch in human resource management than this?
India is a signatory to Sustainable Development Goals (SDGs) mandated by the United Nations in 2015. The SDGs, focus on providing inclusive and quality education, ensuring skill development, and decent employment to all. Education underpins these lofty objectives. Without an explicit provision for substantially enhancing fund allocation and managing its utilisation efficiently, we will miss the targets of SDGs to be achieved by 2030. The SDGs call upon the nations to eradicate hunger and poverty, provide clean water and energy, to ensure wellbeing and prosperity to all the citizens.
India's economic growth does not match adequately with job growth. There is always a gap between jobs available and the jobs required. We can bridge the difference if the selfemployment and its visibility get respect and recognition. The society's shift towards technology gave rise to the introduction of entrepreneurial courses in business schools many years ago. The trend is steadily finding its way into our schools. The Central Board of Secondary Education (CBSE) has set up an elective course for classes 11 and 12 aimed at teaching entrepreneurship. However, one would reckon that entrepreneurship is not about completing a formal session to obtain yet another certification. It is about a mind shift that promotes hard work, adaptiveness, willingness to solve a problem no matter what the odds are, the ability to disregard risk and excellent networking. Coming out with a great idea or a product to solve a social problem to bring in a change in people's lives is a trait that needs integration. The successful education systems in the world are introducing enterprise education in their schools. One UKbased not-for-profit organisation, Teach A Man to Fish, helps over 1500 schools to create fully functional school-led enterprises around the world that are both educational and profitable. In Finland, Nokia, the mobile communication giant, played a crucial role in influencing high-quality Finnish education. Many other business leaders and entrepreneurs shaped what young people should learn in Finnish schools. Their mantra was simple – innovation, collaboration and appetite for risk.
Schools are the nurseries to pursue these experiences through intuitive education. Facebook's famous motto, "Move fast and break things", and Steve Job's mind-shaking comment at Stanford, "Stay hungry and stay foolish," has inspired the youth across the world to take a plunge in entrepreneurship. The launch of Start-Up America by Barack Obama and StartUp Britain by David Cameron over a decade ago signalled to the world the importance of entrepreneurship education in the mainstream curriculum. Prime Minister Modi said, "I see startups technology and innovation as an exciting and effective instrument for India's transformation." No wonder, startup India is such a buzz in the country. The inspiring stories of Flipkart, Ola cars, redBus, Oyo Homes, and others are encouraging the young to take a risk and create a niche for new products and services.
The question is how do we integrate enterprise education in the school curriculum? We can do it in many ways. One, the teachers must develop a mindset of growth and innovation in addition to their domain expertise. The other effective approach would be to encourage students to take up projectbased work, to be resourceful and creative. Job-shadowing and internship at the school level have the potential to foster the required traits. Most schools have begun to make teamwork and collaboration mandatory in task completion. Students are working together to develop soft skills such as effective communication, presentation, debating, and gaming to sharpen problem-solving abilities, useful articulation of thoughts and vision to influence the stakeholders to play a crucial role in entrepreneurship. Encouraging students research about successful people in business will impact the young in many ways. Children are capable of taking up issues, raise voices, manage events, run school-based enterprises which must be encouraged and facilitated.
At no point in time, any society or the government can provide jobs to all. However, the individuals imbued with entrepreneurial traits can create jobs for many with the spirit of innovation, the ability to take risk and experiment. The Late Ramakant Achrekar who coached the legend Sachin Tendulkar famously exhorted the young Sachin, "How long will you sit in the stands and clap for others. Go out in the middle and let the world clap for you." We all know what followed. If Achrekar were to advise the job-searching youth, he would say this, "How long will you stand in the queue competing with thousands for a single job, go and create jobs for others."
The vision statement of educational institutions needs a rewrite. Lifting the students beyond classrooms by helping them develop an entrepreneurial mindset so that they can sense opportunities and take action is the new goal of education. That demands we create an environment which encourages new ideas and approaches. Making a mistake should be the new normal. John Adams, one of the classical music's preeminent living composer and entrepreneur, said, "I am like a gardener: I have these ideas, and I let them grow, but I know where to trim and pluck." The entrepreneur's mindset is like that gardener.
Education for Girls
Department of School Education and Literacy (DoSEL), Ministry of Education is implementing 'Samagra Shiksha', for universalization of quality education throughout the country in coordination with the States and UTs.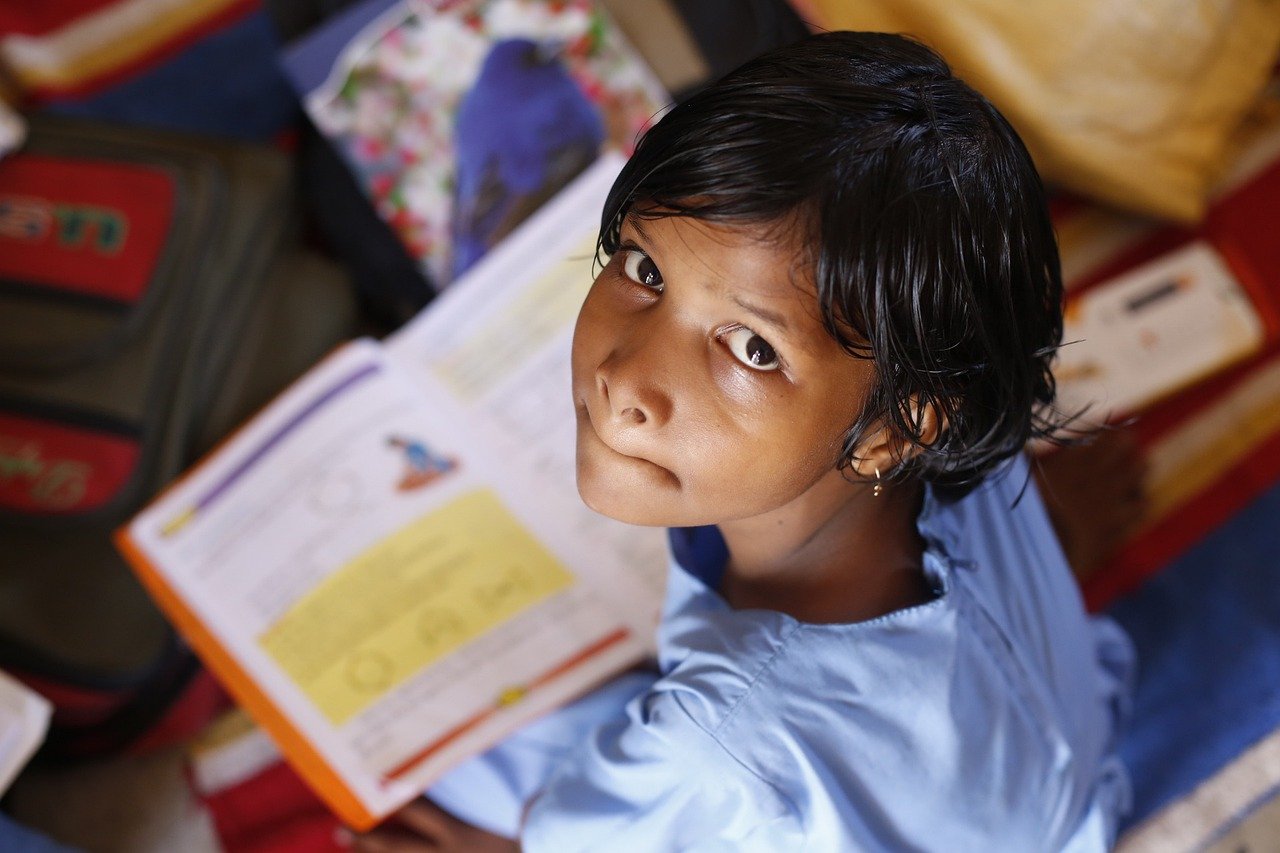 Education is a subject in the concurrent list of the Constitution and the majority of schools are under the jurisdiction of the State Government. Department of School Education and Literacy (DoSEL), Ministry of Education is implementing a centrally sponsored Integrated Scheme for School Education 'Samagra Shiksha', effective from 2018-19, for universalization of quality education throughout the country in coordination with the States and UTs. Bridging gender and social category gaps at all levels of school education is one of the major objectives of the Samagra Shiksha. From the year 2018-19 to 2020-21, the Drop-out rate of girls at the Secondary level decreased from 17.03% to 13.7%, Gross Enrolment Ratio (GER) at the secondary level increased from 76.93 to 79.45, and GER at the higher secondary level has increased from 50.84 to 54.65. (Source: UDISE+).
Under Samagra Shiksha, there is a provision for gender-segregated toilets in all schools. As per UDISE+ 2020-21, 97.45% of Government schools have gender-segregated toilets. Also, there is a provision of a Composite School Grant which may be used for annual maintenance and repair of existing school buildings, toilets, and other facilities to upkeep the infrastructure in good condition.
School Health Programme, under Ayushman Bharat which is a joint collaborative initiative of the Ministry of Health and Family Welfare and DoSEL, Ministry of Education, a module on 'Growing up Healthy' has been incorporated, which interalia includes information on physical challenges during adolescence and attaining puberty.
The National Council of Educational Research and Training (NCERT) is implementing the Adolescence Education Programme (AEP) as part of the National Population Education Project (NPEP). One of the learning outcomes of AEP is to make the learners aware of the concerns of adolescence, i.e. process of growing up during adolescence, and to inculcate in them a positive attitude regarding these concerns.
Additionally, vide a joint letter of Secretary, DoSEL, and Secretary, Ministry of Jal Shakti dated 08.03.2022, the states have been advised to utilize funds earmarked for Menstrual Hygiene Management (MHM) and management of menstrual waste under the Swachh Bharat Mission (Gramin) Phase-II at the village level, for installation or maintenance of incinerators in schools having girls from classes VI to XII and for creating awareness on MHM among adolescent girls and in the society in general.
Moreover, all States and UTs have been requested to take necessary steps to create awareness amongst adolescent girls in schools about the safe usage and the benefits of Sanitary Napkins. It has also been communicated that subsidized sanitary napkins are available at the Jan Aushadi Kendras set up by the Ministry of Chemical and Fertilisers, Government of India.
Under Samagra Shiksha, there is a provision of Kasturba Gandhi Balika Vidyalayas (KGBVs) in the Educationally Backward Blocks, which are residential schools for girls belonging to disadvantaged groups such as SC, ST, OBC, Minority, and Below Poverty Line (BPL). KGBVs were functional for classes 6th to 8th under the erstwhile Sarva Shiksha Abhiyan. Under Samagra Shiksha, a provision has been made to upgrade/converge the KGBVs with girls hostels to cover girls up to classes 10th (Type II) and 12th (Type III) to reduce dropout and enhance enrolment of girls at Secondary and Higher Secondary levels. In KGBVs, specific skill training is imparted to provide need-based vocational education to girls.
Further, Special State Specific Projects for varied interventions under equity are emphasized for enhancing access, retention, and quality of girls by promoting enrolment drives, retention and motivation camps, gender sensitization modules, etc. Financial Support is also being provided under State Specific projects as per the allocation of flexi funds under quality to the state subject to viable proposals received from the respective State and UTs. Such projects include Life Skills, Awareness programmes, Incinerators, Sanitary Pad Vending Machines etc.
Moreover, Samagra Shiksha aims at integrating Vocational Education with general academic education in all Secondary/Senior Secondary schools including KGBVs; enhancing the Employability and Entrepreneurial abilities of the students, providing exposure to working environment; and generating awareness amongst students about various career options so as to enable them to make a choice in accordance with their aptitude, competence, and aspirations.
The information was given by the Minister of State for Education, Smt. Annpurna Devi in a written reply in the Lok Sabha on 1st August 2022.