Inspiring individuals who have been 'educated' the hard way and reached great heights…
Here's looking at some of those inspiring individuals who have made tough decisions and taken rough roads to reach great heights, those amazing individuals who have been 'educated' the hard way.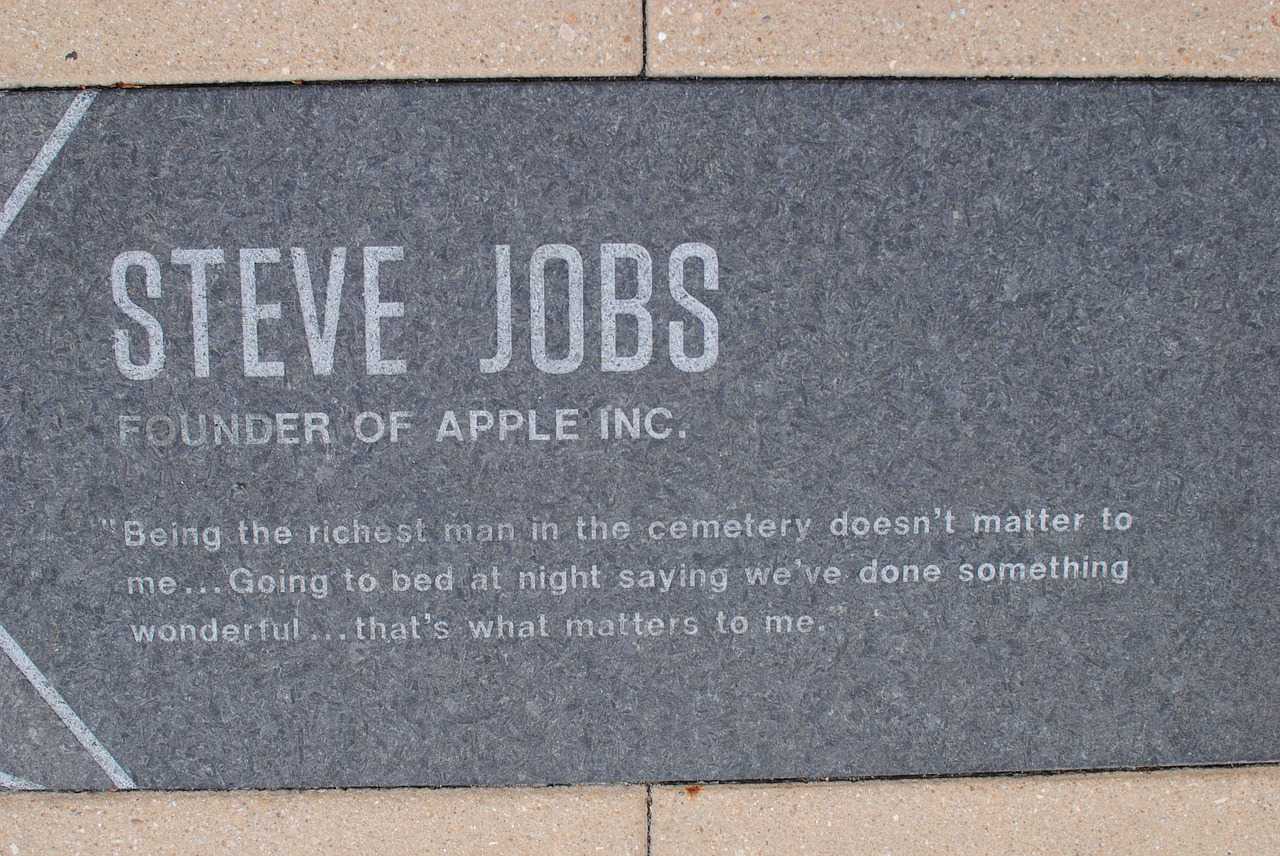 An excellent education is something we think about and prepare to give our children as soon as they are born, sometimes even before they are born! We want them to go to the best schools in the city, and study in premier institutions so that they are not denied the opportunity to expand their knowledge, skills, values and beliefs.
Education, however, is not something that is merely acquired by going to the finest schools and scoring good grades. There are a number of other factors that give you an opportunity to learn and expand your interests. For instance, your life experiences can help you hone your skills too. Some are lucky enough to choose and pursue their interests whereas some others are forced to learn from the lemons life gives them.
Here's looking at some of those inspiring individuals who have made tough decisions and taken rough roads to reach great heights, those amazing individuals who have been 'educated' the hard way.
Nana Patekar
For Vishwanath 'Nana' Patekar, the journey to becoming an actor was certainly an uphill climb, on a terrain filled with thorns and bushes. He has now been in the film industry for more than 40 years with National and Filmfare awards to his credit but his humble beginnings have made him the actor and the person he is today.
Coming from a small village called Murud Janjira, near Alibaug, he loved theatre right from his school days. His father was a businessman and the family lost it all when he was just 13 years old. He was forced to work then and would traverse eight kilometres on foot, painting film posters to earn Rs.35 a month and a meal a day. He believes that the hunger and humiliation he faced at that age taught him so much that he did not have to go to acting school. The responsibility of his family lay on his shoulders and that is what made him stronger and determined to fight hard in life.
He came into movies because of actress Smita Patil and he did incredibly well. He is known for his roles in PARINDA, ANGAAR and KRANTIVEER, to name a few. Recognition came in the form of the Padma Shri in 2013 for his dedication in the field of films and arts.
Nana upholds sound values and refuses to budge when it comes to breaking them. He rejected a role in the film PURUSH, although he had played the same role in the Marathi play because he was worried that the audience would clap at his entry in a rape scene.
Shunning the glitzy lifestyle which he can well afford, he lives simply and has not altered his needs. He still lives in the 750 sq. ft. house that he first bought and passionately works for struggling farmers in Maharashtra, via the NAAM Foundation set up by him.
Steve Jobs
The late Steve Jobs, widely recognised as the man behind the microcomputer revolution, who along with his partner Steve Wozniak, changed the face of technology in the world with the brand Apple. Jobs was abandoned by his biological parents only to be adopted by Paul, a mechanic and Clara Jobs, an accountant. The family moved from San Francisco to Silicon Valley when he was five after Paul got a transfer and this helped Steve Jobs to be surrounded by engineers. Growing up in such a neighbourhood indeed helped him develop his interest in electronics. His father set up his first workbench with tools for him so that he could improve his skills.
Jobs also learnt a lot from Heathkits and Larry Lang, the man who made them. Heathkits are electronic kits that came with instructions and pieces that were colour-coded.
He also had a teacher in fourth grade, who motivated him to study and push harder knowing that he was intelligent. He believed that a person who incites your curiosity is more important than any machine that tried to do the same. When he was 13 years old, Jobs got an opportunity to intern with Hewlett Packard. He was very thankful for his time growing up and believed that his childhood had a strong role in what he chose to do later in life. Later, he dropped out of Reed College to figure out what he wanted to do.
At Apple, the glue that bound together the team was the drive and the dream to make products that were going to change the world. The average age in the company was mid to late twenties and not many had families, so they worked like maniacs to build something unique.
He was ousted from his own company in 1985 but he was never embarrassed to talk about his failures. He always believed that new ideas come up only from failures and, true to that he founded NeXT, a computer platform development company that specialised in state-of-the-art computers for higher-education and business markets. In addition, Jobs helped to initiate the development of the visual effects industry and the company Pixar produced the first fully computer-animated film, Toy Story with the help Job's financial support.
Apple merged with NeXT in 1997 and Jobs returned as the CEO of Apple and revived it from bankruptcy. He also worked with chief designer Jonathan Ive to create iMac, iTunes and iTunes Store, Apple Store, iPod, iPhone, App Store, and the iPad, which are to date some of the best-selling gadgets in the market.
Destiny was not kind to Jobs as he was diagnosed with pancreatic neuroendocrine tumour in 2003 and he passed away in October 2011 at the age of 56. He is known to have worked till the day he died, giving to the world electronics and innovations that would stay on for many more years.
Mary Kom
The story of Chungneijang Mery Kom Hmangte or Mary Kom is filled with some extra punches, which makes it worth recounting to young girls like a fairy tale. Hailing from the Kom tribe in Manipur, she set a new standard in amateur boxing without ever competing in professional boxing.
From her childhood days, Mary was good at athletics, volleyball and football. She would race her friends back home or run around in the fields. Her parents were farm labourers and she believes her growing years helped toughen her. A high school drop-out, her interest in boxing wasn't acceptable to her father, a wrestler in his younger days, who was worried that she wouldn't be able to find a groom if her face was hurt playing the sport. Manipuri Dingko Singh's gold medal in boxing at the 1998 Asian Games is what inspired her to move from athletics to boxing.
Kom took a short break from boxing training post marriage and she returned to the sport after giving birth to twins. Her husband Karung Onkholer Kom was fully supportive of her ambitions and she started training again. In 2010, Kom won the gold medal at the Asian Women's Boxing Championship in Kazakhstan, and at the International Boxing Association (amateur) AIBA Women's World Boxing Championship in Barbados, her fifth consecutive gold at the championship. She competed in Barbados in the 48 kg weight category, after AIBA had stopped using the 46 kg class. In the 2010 Asian Games, she competed in the 51 kg class – the lowest in the contest – and won a bronze medal. In 2011, she won gold in the 48 kg class at the Asian Women's Cup in China.
London Olympics 2012 was her next target and she was accompanied there by her mother and her husband. Her coach Charles Atkinson could not join her as he did not possess an AIBA 3 star certification. She still did her best and won the bronze medal for our country. She continues to train and hopes to win gold at the next Olympics.
A R Rahman
Alla Rakha Rahman, born A S Dileep Kumar, has revolutionised Indian film music composing a number of hit songs in different genres that have been remade in different languages. When it comes to making music, he is simply genius and there is no denying that.
Rahman's father was an arranger for composers in Madras. Composers would write tunes and he would arrange the music for them. Rahman assisted his father on the keyboard, but his father passed away when he was just nine years old. His mother ran the house for five years by renting out the musical instruments that they owned. After that, his mother was advised to sell the instruments and live on the interest but she refused saying that her son would need them. Sure enough, his mother identified her son's talent and urged him to drop out from XI grade as she was sure that music was the line for him. Rahman was upset to leave school and he even thought that he would earn some money and get back to school. But destiny had different plans for him. His first job of working with composer Ramesh Naidu, as his second keyboard player, is what helped him buy his own instruments, which then became his future.
He mastered the keyboard, piano, synthesiser, harmonium and guitar, developing an added fondness for the synthesiser because it combined music and technology.
In 1992, director Mani Ratnam engaged him to compose the score and soundtrack for his film, Roja and there was no looking back after that. The songs from Roja are still a favourite of people from all generations.
Rahman has awards pouring in from everywhere in his kitty. He has received a Kalaimamani from the Government of Tamil Nadu for excellence in the field of music, musical-achievement awards from the governments of Uttar Pradesh and Madhya Pradesh and a Padma Shri from the Government of India. In 2009, he won the Broadcast Film Critics Association Award, the Golden Globe Award for Best Original Score, the BAFTA Award for Best Film Music and two Academy Awards (Best Original Score and Best Original Song, the latter shared with Gulzar) at the 81st Academy Awards for his background score for Slumdog Millionaire. He continues to thrill crowds with his musical concerts and talent.
This article was originally published in the Anniversary (August 2017) issue of ScooNews magazine. Subscribe to ScooNews Magazine today to have more such stories delivered to your desk every month.
Teacher Warriors 2022: Ranjitsingh Disale – The Accidental Teacher
When he was appointed for his first post as a teacher, he found himself in a remote village, looking for a school that did not exist. This is the story of Ranjitsinh Disale, the accidental teacher.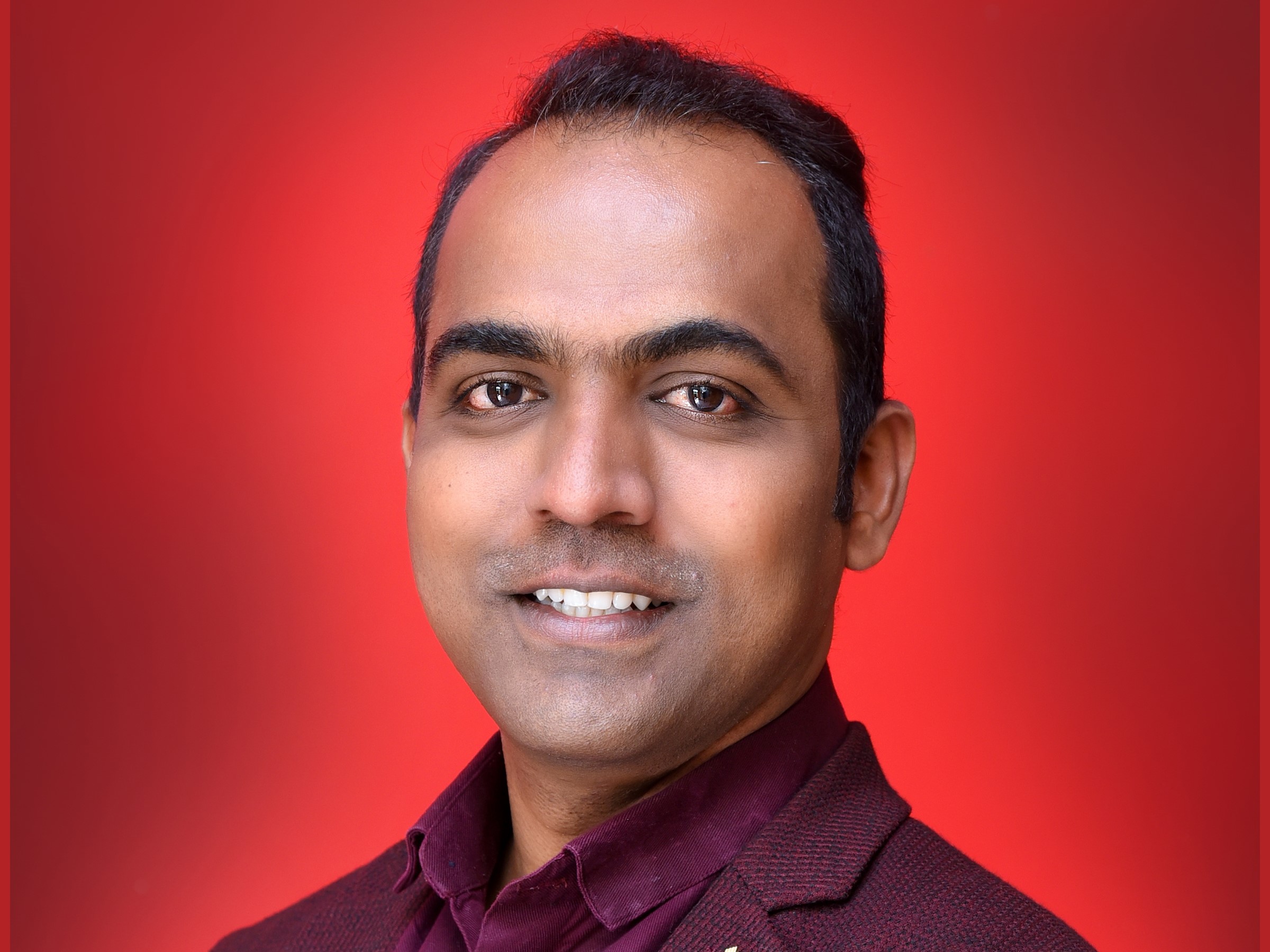 A young student pursuing an IT engineering degree was starting to lose interest in it. Perplexed, he went to his father for advice. The retired headmaster did not convince his son, he asked him to enroll in a teacher-training college. Teaching was never his interest but, he respectfully followed his father's advice and joined the college. He was taught to empathize with children, understand their questions and solve their problems. He wasn't very sure at the beginning about this profession. Especially, because when he was appointed for his first post as a teacher, he found himself in a remote village, and the school did not exist. This is the story of Ranjitsinh Disale, the accidental teacher.
In 2009, he was sent to Paritewadi Zilla Parishad Primary School in Solapur, Maharashtra for his first teaching experience. When he entered the quiet village, he realized neither the children nor the parents were interested in the concept of school. Not even a handful of students were going to the school and there were no female students enrolled. So, for the first six months, Disale did not even mention textbooks to them. He would have conversations and share facts and stories on his laptop and mobile phone. This started having a magical effect on the local children of the village. They wanted to spend more time around him, learning without having the fear to be scolded or punished. He would teach the students through their observations and with the help of videos, audio, and sometimes field trips.
In 2014, Disale came up with an innovative idea that enabled easy access to learning resources. He knew that the children enjoyed audio-visual aid to study. So, he created QR code-enabled textbooks that were embedded with audio poems, video lectures, stories, and assignments. He curated the content for each of the children he was teaching so that they could learn at their own pace.
The word spread fast and in 2015, the Maharashtra government adopted Disale's idea and made QR codes available in Balbharti textbooks. As a result of these efforts, the school was awarded Best School for the district in 2016, and 98 percent of students achieved their expected learning outcomes before completing the school year. The Ministry of Human Resource & Development (MHRD) encouraged the use of QR codes and in 2017, launched the project 'Diksha', which used an open-source platform called Sunbird to produce the content. Subsequently in 2018, the then Union Human Resource Development Minister Prakash Javadekar announced that all National Council of Educational Research and Training (NCERT) textbooks will have embedded QR codes. Even with schools closed, 20 lakh students in Maharashtra used QR-code learning to continue with their studies.
Innovative method of teaching
The students of the Zilla Parshad school in Solapur's Paritewadi study with Disale where he teaches grades 3 and 4. The school is only until grade 4 but, there is a possibility of introducing higher grades in the school. They follow Marathi as their medium of teaching. The students often study with the help of visual aid. "I don't have a single method of teaching. I try to use multiple methods for the same topic. We also have guest lecturers and expert teachers for different subjects so the children don't lose interest by studying all subjects from just one teacher," he said.
Disale made the transition from entertainment to edutainment very smooth for the children. He understood the learning style of each student, whether it was visual media, face-to-face explanations, or others, and grouped the children accordingly. He would modify his teaching methods according to each group. Within a year and a half, the school had achieved 100 percent attendance and the children were performing excellently in their academics.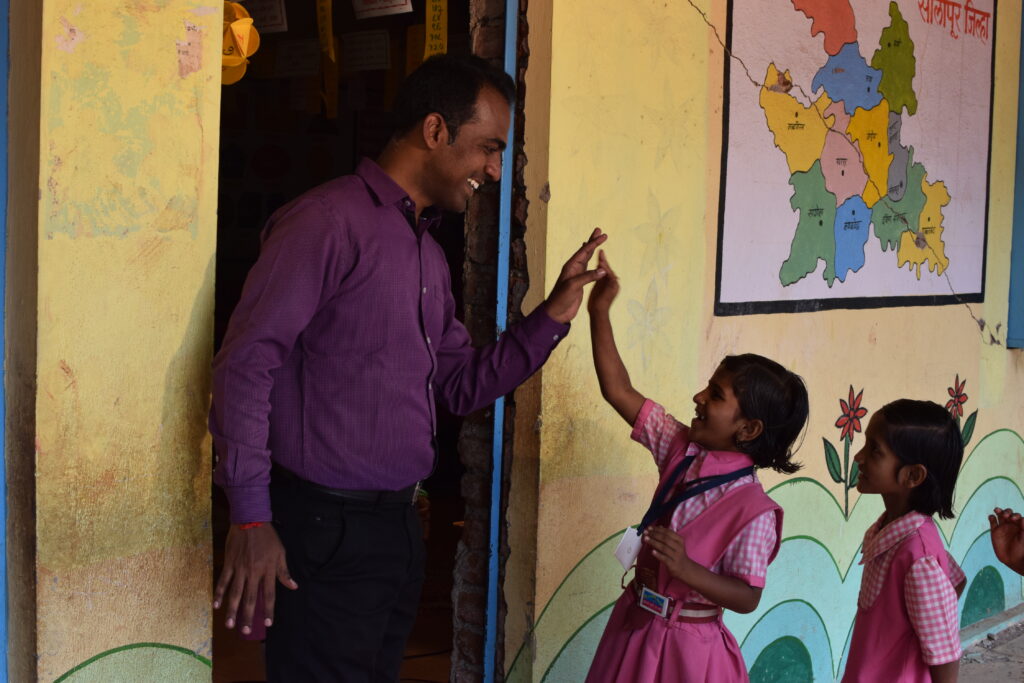 Challenges on the way
The tribal people of the village were the local inhabitants. Due to poor economic conditions, and backward thinking, not many children were sent to school. Attendance was as low as two percent. The parents did not seem to mind that too much. This also led to the conversion of the school rooms into cowsheds and storerooms. However, this did not break the spirit of this teacher who was determined to make a change.
His first step involved visiting the families of the village. He would initiate informal dialogue with them and spend time trying to understand their perspective on education. Gradually, he established polite friendships with the people. To persuade them, he would share the achievements of the children living in the nearby villages and ask a simple question – wouldn't you want to see your child reach great heights? It took about six months for Disale to gain their trust and convince them.
His second step was to be friends with the children and come up with an idea to make the classroom interesting. So, for the first semester, he did not even mention textbooks. Disale borrowed money from his father and bought a laptop for the class where children would watch movies, interesting videos, and presentations. With this technique, he was sending a message to the children – a school is a place of fun and enjoyment, just as much as it is a place of education. The remaining few students who were yet to start school were soon sitting amongst the rest of the children. His method had worked.
School closures had devastating consequences on children's learning during the covid-19 pandemic. In these, most vulnerable children come from remote areas which have do not have access to learning and are at risk of never returning to classrooms and even being forced into child marriage or child labor. According to a report by UNESCO, the education of more than 888 million children worldwide faced disruptions due to full or partial school closures. In India, most government and rural students rely on schools for peers, support, access to a safe environment, and a nutritious meal. The shutdown of schools affected these children the most.
For Disale, the biggest challenge during the pandemic was to stay connected with the students. He appealed to people through social media and requested to donate old mobile phones. He collected 67 devices and distributed them amongst his students, convincing their parents to buy an internet pack to ensure effective learning. However, in the post-pandemic era, the effect of the intense two years can be seen in the progress of the students. While some have been able to maintain their level of learning, many students have to struggle because the online method of teaching wasn't the easiest to adapt.
NEP 2020
This National Education Policy 2020 is the first education coverage of the 21st century and aims to increase the growth and development of the education sector. The new policy proposes the revision and revamping of all aspects including regulation and governance, to create a brand new system that is aligned with the aspirational goals of 21st-century education including SDG4 while building upon India's traditions and value system. Along with appreciation, there is also criticism that focuses on the drawbacks of this new education policy.
In an article written by Disale on the recruitment, training, and assessment of teachers, he highlighted challenges that teachers face and said, "considering the diversity and different socio-economic strata in the society, there is a need for tailored teachers training. The training should be customized/need-based, continuous, practical, and more focused."
"The NEP looks promising as it rightly highlights the changes necessary in the 21st century. With the addition of some more alterations to teachers' training program and their implementation, the system will achieve greater goals, assist teachers to think out of the box to attain great heights," he added.
Pat on the back
Ranjitsinh Disale was the first Indian teacher to win the Global Teacher Prize 2020. He was among 12,000 educators from 140 countries, who were nominated for the prize, which was set up to recognize teachers making outstanding contributions to the profession as well as to shine a spotlight on the important role teachers play in society. He promptly shared half of his $1 million win with the nine other finalists.
With his share of the prize, he has been able to provide scholarships of Rs 1 lakh each to 10 girls who are completing their graduation. Currently, he is particularly focused on the teachers of the country. "The country needs to invest more in its teachers. We are not respecting their work and status in society. There is also no system to support teachers for their innovative teaching projects. So, I am trying to give incentives to teachers and support their initiatives towards education and especially for rural education," he said. He has also invested in his 'Let's Cross the Borders' project, which connects young people from India and Pakistan, Palestine and Israel, Iraq and Iran, and other conflict zones.
The CEO of Microsoft (Satya Nadella) has recognized Ranjitsinh's work as one of three stories from India in his book Hit Refresh. The central government named Ranjitsinh 2016 Innovative Researcher of the Year, and he also won the National Innovation Foundation's Innovator of the Year award in 2018. He has communicated his methods by writing more than 500 newspaper articles and blogs, as well as participating in television discussions on educational topics.
Disale spends a lot of time with fellow teachers to keep himself motivated. He believes in sharing his methods of teaching and also appreciates critical feedback on them to improve every day.
Call for action
From sharing knowledge and skills to contributing to the school's infrastructure, and contributing to children's resources like bicycles, mobile devices, or stationary, Disale's school accepts donations in both, cash and kind. Whether you would like to support them or become a volunteer, we would urge the readers to visit their website and reach out to the members to contribute and engage in this cause for change.