Intoxicating Urdu no longer giving a high.
Pushed out of the mainstream the language is largely the medium of instruction in madrassas. The trend shows the increasing downing of shutters of Urdu medium schools over the past 10 years in the state. Currently, there are around 210 Urdu medium government schools in the city, mostly in bad shape.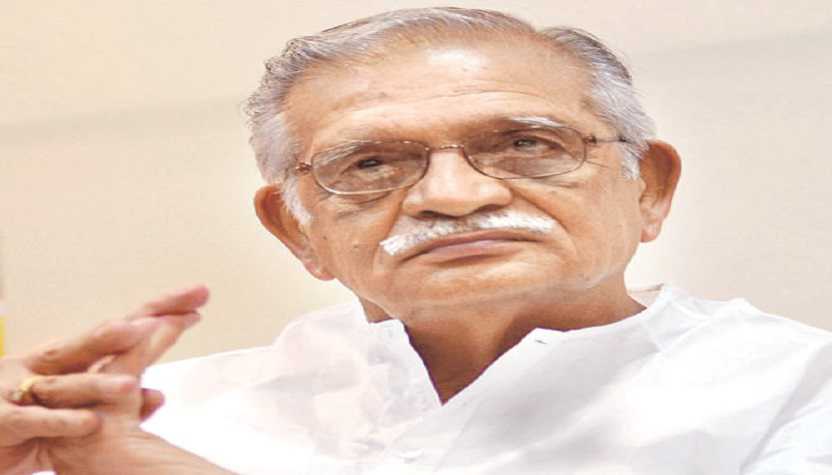 Gulzar, in recent times, paid rich tributes to the Urdu language after he wrote: nasha aata hai Urdu bolne mein (there is intoxication in speaking Urdu).
And also when he penned the immensely popular lyrics for 'Chhaiyan': voh yaar hai jo khushboo ki tarah, jiski zuban Urdu ki tarah. Such paeans aside, the fact is that the language is on the decline. Pushed out of the mainstream the language finds refuge largely in madrassas where theology and jurisprudence are taught in Urdu.
That the language is losing favour with learners is proved when one studies the trend of shutting down of Urdu medium schools over the past 10 years in the state. Currently, there are around 210 Urdu medium government schools in the city, mostly in bad shape. The situation in private schools is worse, with just 10 private schools offering educational instruction in Urdu while several others have started to offer an English medium education, that is if they are not out of business. Noor High School, one of the handful of recognized Urdu medium schools, near Saidabad in the Old City has seen a dramatic fall in student strength over the past 5 years.
Its own speakers, now studying in English medium schools, are reluctant to study the language as it is no longer linked with employment. As a result, Urdu has been forced out of the mainstream and pushed into the Islamic seminary. This should give you a clearer picture: Some Muslim managed schools are willing to teach the language as a subject today also, but students are choosing foreign languages, Arabic included.
The case with schools managed by people of other faiths is no different. It was reported last year that Delhi Public School, Khajaguda branch, had scrapped Urdu as a third language subject. This is just one of several places where Urdu has been given a quiet burial. However, some private schools have maintained that classes would be organised if a certain quorum is met. But despite this, in many cases the required number of students has not come forward.
With largely being confined to the madrassa and no hope of regaining its lost glory, the re-entry of Urdu into the mainstream appears to be difficult. Integrating both the language and the student is an uphill task as only West Bengal, Uttar Pradesh and Bihar have a government madrassa board.
Since the madrassa board makes it mandatory for students to study other subjects as well, this gives their certificates recognition and allows for their admission into colleges and universities. This is not the case in states where Sarva Shiksha Abhyan or the Rajiv Vidya Mission is in effect as they treat madrassa students as "out of school children". This then becomes the issue of unavailability of government recognized "feeder" institutions for the language.
Meanwhile some institutions like the Maulana Azad National Urdu University may be the last hope for the language as they are working for the promotion and preservation of the language by reaching out to these Urdu knowing madrassa graduates and making special programmes for them so as to enable their entry into the varsity. However, only time will tell if such initiatives can resuscitate Urdu.
Image Courtesy: google
NIOS celebrates 33rd Foundation Day
Dr. Subhas Sarkar addresses the 33rd Foundation Day Celebrations of NIOS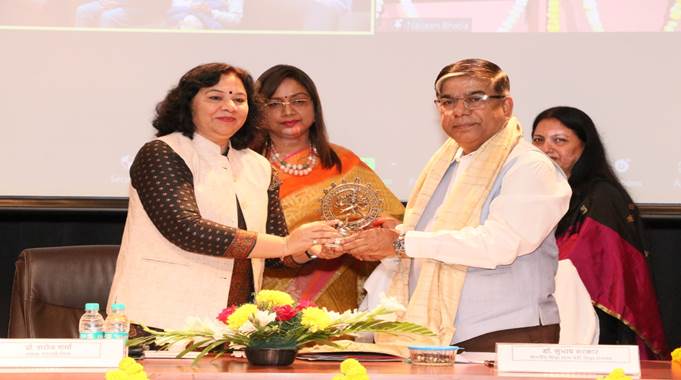 Union Minister of State for Education, Dr. Subhas Sarkar addressed the 33rd Foundation Day Celebrations of NIOS as the Chief Guest.
The function was attended by senior officials of the Ministry of Education, Chairpersons of educational institutions, Heads of Departments, officers, and staff of NIOS. Prof. Naval Kishore Ambasht, former Chairman, of NIOS and Pro-Vice Chancellor, of the Central University of Haryana, Prof. Sushma Yadav graced the occasion.
Dr. Subhas Sarkar in his address appreciated the various programmes and schemes of NIOS and said that NIOS is lighting the lamp of knowledge all over the world. Talking about the Azadi Ka Amrit Mahotsav, he mentioned that today's children will be young people in the age group of 30-40 years on the completion of 100 years of independence and will be responsible for building our nation.
He said that the Ministry of Education has entrusted NIOS with several responsibilities such as developing inclusive education resources, expanding the open and distance education system in states/UTs, translating all courses into more languages as required, creating Indian Knowledge Tradition based courses and propagating Indian culture by translating them into major foreign languages. He also praised the programmes of NIOS enrolling 10 crore adults under 'Basic Literacy Assessment', training of in-service teachers, Gender Green Project, and training in Yoga. He said that Indian Sign Language as a subject at the secondary level has been acknowledged on national and international platforms. He described the launch of an e-library called 'DEEP' by NIOS as a big step forward.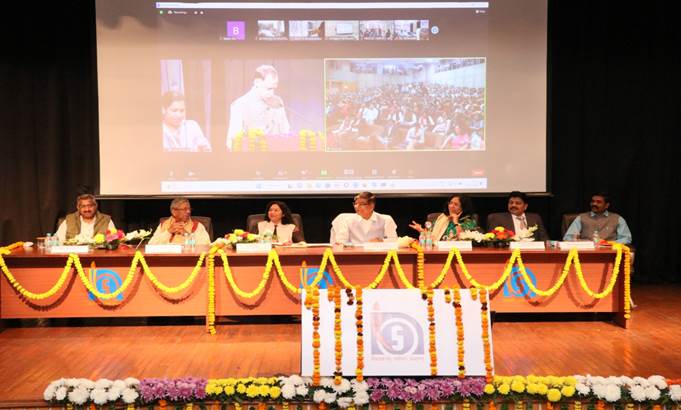 Prof. Saroj Sharma spoke about the journey of 33 years of NIOS and highlighted the special achievements. She said that NIOS is one of the two National Boards of Education under the Ministry of Education, which provides school education through Open and Distance Learning (ODL) for secondary, senior secondary, and vocational education. She elaborated on the role of NIOS in the field of education, efforts being made by NIOS for the successful implementation of the New Education Policy, Virtual Open School, Digital Library (DEEP), NEPIA Project, MoU with Ministry of Defence for Agniveer Project, setting up of Mukta Kaushal Kendras and subjects offered under Indian knowledge Tradition.
It was also conveyed by her that a curriculum called 'Aarambhika' is being developed by NIOS for catering to the Indian Diaspora.
A documentary based on the journey of 33 years of educational endeavours of NIOS was presented on the occasion. In this documentary, 'All England Badminton winner Pullela Gopichand said that most of the players in his badminton academy are getting an education from NIOS.
NIOS alumni, Ms. Niranjana and Vinod Kumar Chaudhary were also felicitated on the occasion. Shri Vinod Kumar said that only due to his education in NIOS, he was able to get the credit of making the Guinness Book of World Records 10 times (8 in Typing and 2 in sports). A proud learner of NIOS, Ms. Niranjana is a successful ventriloquist. Prof. N. K. Ambasht, former Chairman, NIOS said that in this age of technology, innovations must lead to developing 'standalone' courses for the Indian Diaspora, to achieve the goals of the National Education Policy- 2020. Pro-Vice Chancellor, Prof. Sushma Yadav said that the role of NIOS increases in the light of New Education Policy. NIOS has such potential that the institute will be able to achieve the ambitious goals of National Education Policy 2020 in the coming years.
The half-yearly magazine of NIOS 'Pragyan' was released by Dr. Subhas Sarkar on this occasion.