Intoxicating Urdu no longer giving a high.
Pushed out of the mainstream the language is largely the medium of instruction in madrassas. The trend shows the increasing downing of shutters of Urdu medium schools over the past 10 years in the state. Currently, there are around 210 Urdu medium government schools in the city, mostly in bad shape.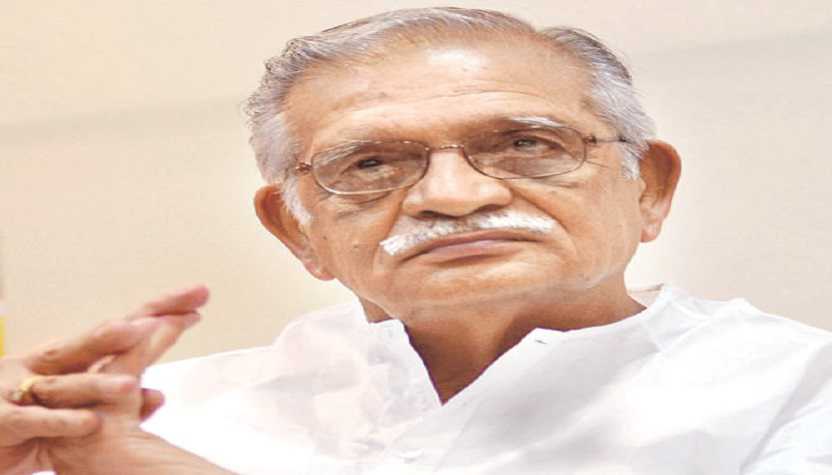 Gulzar, in recent times, paid rich tributes to the Urdu language after he wrote: nasha aata hai Urdu bolne mein (there is intoxication in speaking Urdu).
And also when he penned the immensely popular lyrics for 'Chhaiyan': voh yaar hai jo khushboo ki tarah, jiski zuban Urdu ki tarah. Such paeans aside, the fact is that the language is on the decline. Pushed out of the mainstream the language finds refuge largely in madrassas where theology and jurisprudence are taught in Urdu.
That the language is losing favour with learners is proved when one studies the trend of shutting down of Urdu medium schools over the past 10 years in the state. Currently, there are around 210 Urdu medium government schools in the city, mostly in bad shape. The situation in private schools is worse, with just 10 private schools offering educational instruction in Urdu while several others have started to offer an English medium education, that is if they are not out of business. Noor High School, one of the handful of recognized Urdu medium schools, near Saidabad in the Old City has seen a dramatic fall in student strength over the past 5 years.
Its own speakers, now studying in English medium schools, are reluctant to study the language as it is no longer linked with employment. As a result, Urdu has been forced out of the mainstream and pushed into the Islamic seminary. This should give you a clearer picture: Some Muslim managed schools are willing to teach the language as a subject today also, but students are choosing foreign languages, Arabic included.
The case with schools managed by people of other faiths is no different. It was reported last year that Delhi Public School, Khajaguda branch, had scrapped Urdu as a third language subject. This is just one of several places where Urdu has been given a quiet burial. However, some private schools have maintained that classes would be organised if a certain quorum is met. But despite this, in many cases the required number of students has not come forward.
With largely being confined to the madrassa and no hope of regaining its lost glory, the re-entry of Urdu into the mainstream appears to be difficult. Integrating both the language and the student is an uphill task as only West Bengal, Uttar Pradesh and Bihar have a government madrassa board.
Since the madrassa board makes it mandatory for students to study other subjects as well, this gives their certificates recognition and allows for their admission into colleges and universities. This is not the case in states where Sarva Shiksha Abhyan or the Rajiv Vidya Mission is in effect as they treat madrassa students as "out of school children". This then becomes the issue of unavailability of government recognized "feeder" institutions for the language.
Meanwhile some institutions like the Maulana Azad National Urdu University may be the last hope for the language as they are working for the promotion and preservation of the language by reaching out to these Urdu knowing madrassa graduates and making special programmes for them so as to enable their entry into the varsity. However, only time will tell if such initiatives can resuscitate Urdu.
Image Courtesy: google
Smile Foundation and Shell Launch STEM Project on Pi Day
The initiative will benefit less-privileged students from government schools.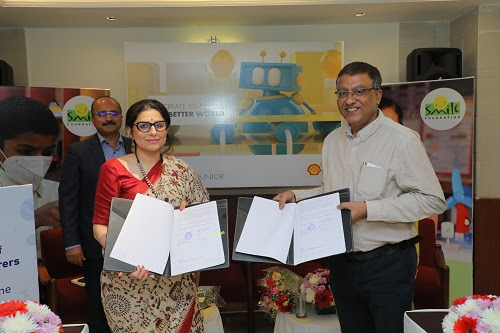 On the occasion of International Pi (π) Day, Smile Foundation and Shell launch 'NXplorers Junior' programme in three Indian states. NXplorers is Shell's global flagship Social Investment STEM (Science, Technology, Engineering, and Mathematics) educational programme aims to benefit over 25,000 children during the first year by enabling them to understand, navigate and address local and global challenges, as underlined in the Sustainable Development Goals (SDGs). NXplorers is also aligned with the National Education Policy 2020 and delivers societal benefits.
The innovative initiative will benefit less-privileged students from government schools and affordable private schools, studying in rural and hard-to-reach areas in the states of Andhra Pradesh, Telangana and Kerala. Its design also includes endeavour to create awareness amongst parents on the importance of STEM education, especially for girl children.
"Shell firmly believes that, provided with the necessary skills and guidance, young people can be a driving force to find sustainable solutions to the major global challenges of our time. Launched in 2018, Shell's global flagship STEM programme NXplorers is aligned with the National Education Policy 2020 that aims to transform India into an equitable and vibrant knowledge society. With the Smile Foundation partnership, we aim to expand this programme to Andhra Pradesh, Kerala, and Telangana and offer young minds the platform to design sustainable solutions to ease the pressure on food, water, and energy," said Ms. Latika Taneja, Head of Corporate Relations – India.
The programme is being rolled out in concurrence with the educational authorities of the respective state governments. Besides students, teachers, parents and communities are involved actively while implementing the programme so that it remains sustainable in the long-term.
"We are excited to roll out this innovative programme in India. We are hopeful that our children will not only leverage STEM education in building their future career but also will grow up and develop leadership ability in finding sustainable solutions in various walks of life," said Mr. Santanu Mishra, Co-founder & Executive Trustee, Smile Foundation.
The NXplorers Juniors will train both 6th and 7th grade students. NXplorers Juniors Level-I course will be delivered through a combination of teacher's guide, PowerPoint slides, and several instructional videos. The facilitator guide will outline the essentials to be covered in each session, exercises, discussion, checkpoint questions, a summary, assessment, and research to be undertaken by students after the session.
The United Nations Sustainable Development Goals (SDGs), exploring SDG Solutions, researching global goals, and developing a challenge and choosing a solution etc. are covered in the NXplorers Juniors Level-1.
NXplorers – Learning for a Life Time, envisions to provide a minimum of 3-5 years of NXplorers exposure to the students at various levels. The objectives include developing strong knowledge and skill set among students so that local and global challenges can be addressed by them. Developing sustainable models of implementation by engaging teachers, school leaders and communities effectively, creating awareness amongst parents regarding the importance of STEM education, especially concerning girl education are part of the overall goals.
About Smile Foundation
Smile Foundation is a national development organization directly benefiting over 1.5 million underprivileged children and their families every year through more than 400 welfare projects in education, healthcare, livelihood and women empowerment spread across 2,000 remote villages and urban slums in 25 states of India.
About Shell
Shell is one of the most diversified international energy company in India with over 10,000 employees and presence across upstream, integrated gas, downstream, renewable energy, and deep capabilities in R&D, digitalisation, and business operations; with a retail presence across six states – Karnataka, Tamil Nadu, Telangana, Maharashtra, Gujarat, and Assam.