Invaluable Insights at the ScooNews EdBrainstorm 2018 helmed by Prof Sugata Mitra
With some of the country's most progressive educators in attendance, the stage was all set for a lively, engaging day-long discussion on the Evolution of Learning Environments, to deliberate and debate the Indian School of the Future.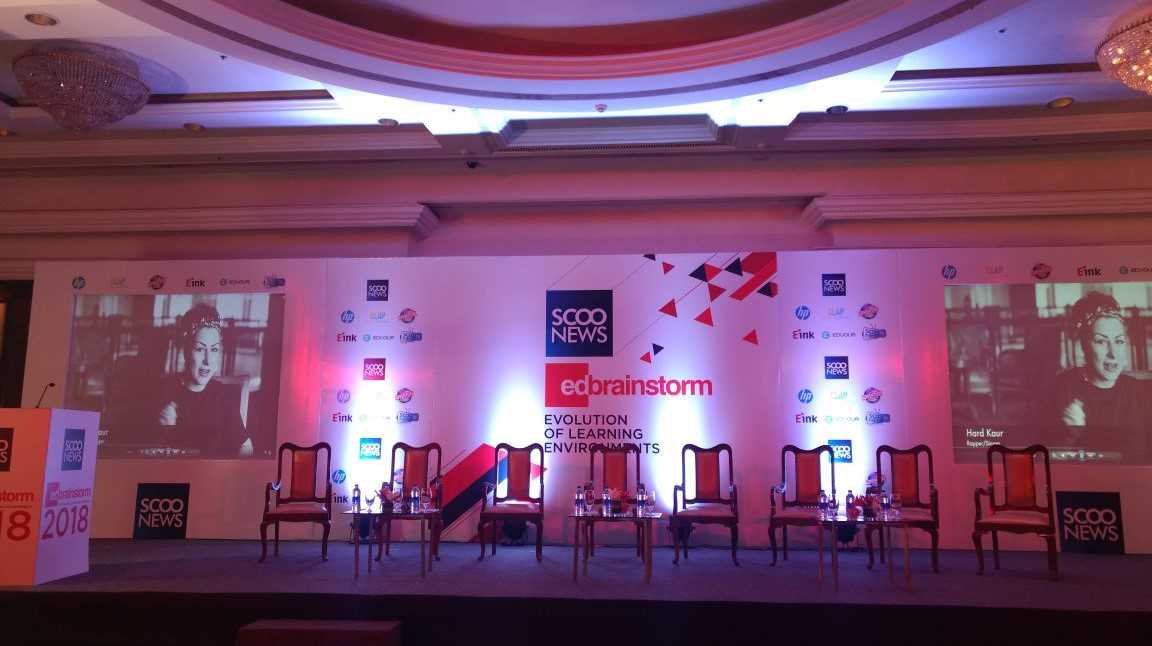 Monday morning, April 2, the breezes blowing in from the sea at Bandra's Bandstand (Mumbai), brought in more than just a balmy freshness… The air within the plush Taj Land's End banquet carried notes of refreshing change and optimism, as the ScooNews EdBrainstorm got off to an early start.
With some of the country's most progressive educators in attendance, the stage was all set for a lively, engaging day-long discussion on the Evolution of Learning Environments, to deliberate and debate the Indian School of the Future.
CEO Ravi Santlani welcomed all the educators and participants to the EdBrainstorm: Indian School of the Future, and urged them to collaborate to emerge with a blueprint for the shape of learning environments.
Skand Bali, Principal, Hyderabad Public School, Begumpet set the ball rolling, hosting the proceedings with insight and information about each speaker and session that was to follow.
First up was Matthew Spacie, Founder, Magic Bus, who had the participants hooked within seconds. He spoke movingly about the need to equip children with the skills that will help them to achieve financial freedom. "We need to focus beyond academics, use the power of play," he pointed out, sharing the work done by Magic Bus with over 400,000 children across 22 states in India.
Magic Bus works with children and youth living in poverty to ensure they complete secondary education, and develop the skills required to transition successfully into the world of work, enabling them to break out of the poverty cycle.
The ice, if any, was well and truly broken as educators and school leaders took to the mic to share their reason for attending the EdBrainstorm – Evolution of Learning Environments. While interacting with Prof. Sugata Mitra, a pioneer in the realm of minimally invasive learning, was the main draw, practically all participants expressed their desire to be exposed to fresh new ideas and carry them forward into their institutions and learning spaces.
The passionate and deeply inspiring Geeta Dharmarajan made a plea for equity and equality in education, illustrating how the most important skill from the set of 21st century skills is empathy. "Children must learn to help each other," emphasised the exuberant founder of Katha.
Bezad Shroff, Director, Adventure Education Tours took to the dais to speak about bringing experiential learning into Geography, History and other school subjects through travel. Learning by doing, after all, is the kind that lasts.
A post-coffee-break brainstorming saw the leading brains in school education in India spontaneously speak about the key elements necessary in the education of the future. From the need for happiness, empathy, equity, play, collaboration, access, innovation, edtech, and reading, to Artificial Intelligence, Machine Learning, robots and more, a range of vital points was communicated in the course of this freewheeling open house session.
Lunch break also saw participants network with fellow educators, and gain a hands-on experience of new ed innovations at the exhibition kiosks. And then it was time for the 'main course' – Prof Sugata Mitra, educational legend, TED Prize winner & Professor, Newcastle University, UK, discussing the evolution of learning. Educators were entranced as he shared highlights of his vast and valuable experiences in education. From the Hole in the Wall, to the SOLE (Self Organised Learning Environments) to the Granny Cloud, he shared his experiments and learning in education in his usual simple yet captivating manner.
The main thrust was his emphasis on the purpose of education: to enable people to live a happy and fulfilling life… as simple and as difficult as that! Educators also welcomed the chance to share their views and clarify their doubts with Prof Mitra, as he responded to all queries.
The panel of speakers, comprising Skand Bali (Hyderabad Public School), Dr. Manjula Pooja Shroff (CEO & MD, Kalorex Group), Prajodh Rajan (Co-Founder & Group CEO, EuroKids International Limited), Raghav Podar (Chairman, Podar World School), Aarti Chhabria (Co-founder, Clap Global) and Sanjiv Mehta (Country Manager, Education, Healthcare and Startups at HP Inc), then joined Prof Mitra on stage to discuss curriculum and pedagogy related innovations and evolutions.
Before starting with the discussion, the ScooNews April 2018 issue was unveiled by the panel headed by Prof. Sugata Mitra, who had been in the dark about this special issue of the magazine created in his honour. A raised eyebrow and a hint of a smile was all the emotion Doc – as he is fondly known – allowed his face to register – blame it on the Brit influence!
Several pertinent points were raised such as the focus on teacher training, the need for respect and empowerment, the importance of involving students and their parents in the education process and the creation of relevant curriculum. Even as the importance of tech grows, the value of happiness and emotional intelligence is further amplified – was another key learning from the session.
A host of innovative and evolutionary ideas were put forth by the esteemed panelists and participants on non-invasive assessments and what to document and institutionalise. The marathon session included several interesting questions and even more interesting answers for and from educators.
The ScooNews Global Educators Fest, set to take place August 3, 4 at the City Palace, Udaipur, was also unveiled amidst applause and generated considerable interest.
More details about the learning gleaned from this ScooNews EdBrainstorm will soon be shared, to enable educators to implement the changes they see fit and to galvanise a movement to reform and revamp the Indian School of the Future, one step at a time. Stay tuned to our website and social media handles.
New Early Childhood Education Report Explores Opportunities for Improving Curriculum and Classroom Resources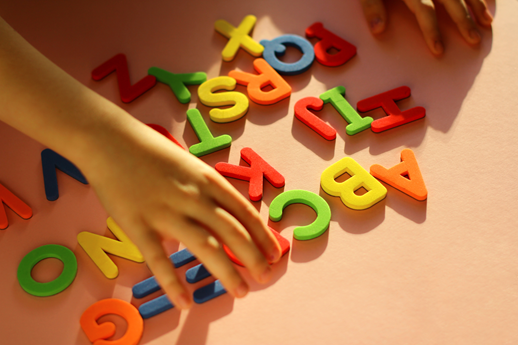 Central Square Foundation (CSF), a leading non-profit in India's primary and pre-primary education sector released a report titled Building Strong Foundations: Examining Early Childhood Education in India. The report stems from an in-depth Situational Analysis Study conducted across 200 Early Childhood Education (ECE) classrooms in India aimed at validating existing research data and identifying opportunities for enhancing ECE programs, shedding light on crucial aspects that call for urgent and immediate action.
Key Highlights:
* Study conducted across 200 ECE Classrooms in seven States in India
* The Report examines causes behind low learning outcomes in the 3-6 years age group of children
* The low priority given to ECE is reflected in the budgetary proposal and outlays
* Report highlights lack of consistent on-ground support to deliver quality ECE across the country
* The limited utilization of play-based materials and workbooks impacts student learning opportunities Recognising the imperative need for research on programmatic factors affecting the quality of ECE, CSF delved into the intricacies of the ECE ecosystem across select States. The primary and secondary research looked at aspects of ECE delivery including curriculum design, teaching-learning time, effectiveness of learning, teacher training, monitoring quality, and parental perception.
The report advocates for prompt remedial actions to address these gaps and ensure a robust learning foundation for young students. It further aims to understand the current models of public provisioning of ECE in India, study different aspects of delivery that affect learning in the classrooms, and outline the way forward for other stakeholders within the ECE ecosystem. For this study, CSF reached out to a mix of Anganwadis, co-located Anganwadis, and pre-primary sections in government primary schools (either as 1-year or 2-year pre-primary program) between March-May, 2023, across seven states – Andhra Pradesh, Assam, Madhya Pradesh, Maharashtra, Punjab, Telangana & Uttar Pradesh. The survey analysis was partly supported by the Key Education Foundation, a non-profit working in the space of early childhood education, which researched classroom curriculum analysis on pedagogy, ease of use, and teaching-learning resources.
The report recognizes the global outlook and progressive nature of India's ECE policies while at the same time, it observes that the country's early learning outcomes are sub-par. The Report recognises the need for "Play-based learning" as a fundamental curriculum for children to learn faster & effectively. The report also reveals the need for classroom resources to be more user-friendly to promote their usage among children.
Among the key "classroom-based observations", it was found that time spent on ECE activities was low. Zero ECE activities were observed in 23% of the ECE classrooms that were sampled. In classrooms where an ECE activity took place, it was found that these activities accounted for only an average of 35 minutes out of a two-hour observation period. There was also very little time for hands-on activities and practice by children. Only 14% of the observed ECE activities followed the recommended approach of carrying out age-appropriate and student-led small-group interactions. Interviews with monitoring stakeholders and teachers suggest that officials face competing priorities and don't have access to reliable ECE data. Strengthening monitoring protocols for ECE is crucial, as few officials observe teachers, indicating a need for enhanced ECE-specific feedback.
The report recognizes that the onus of delivering preschool education rests with two government ministries (the Ministry of Education and the Ministry of Women and Child Development) which has led to diffused responsibility, ownership, accountability, collaboration, and support in the sector. This approach has often resulted in duplicated efforts that have proven counterproductive, adversely affecting ECE quality and learning outcomes.
It also underlines the low priority given to ECE, reflected in the budgetary proposals and outlays by both ministries. This is also evident in the availability of dedicated teachers for ECE classrooms, especially in government primary schools. Further, the utilization of the funds also remains low.
Speaking at the release of the report, Shaveta Sharma-Kukreja, CEO and MD of CSF, emphasized, "The future of ECE in India hinges on addressing systemic challenges and operational hurdles to effectively implement well-crafted policies. Despite their forward-looking nature, these policies struggle to translate into optimal student learning outcomes and school readiness. Elevating the status of ECE and allocating increased financial resources are critical steps in that direction. Enhanced policy implementation aligns with Sustainable Development Goals and the NIPUN Bharat Mission, ensuring improved learning outcomes for all children."
Key recommendations from the Report:
1. Synergy between Ministries: To achieve ECE-specific goals in the country, collaboration between the Ministry of Education and the Ministry of Women and Child Development is vital.
2. Increase Funding: There is a need to increase ECE-specific funding with clear priorities for yearly expenses and incentivize states to meet their ECE goals.
3. Strengthen data systems and build a robust monitoring framework to get reliable data on critical ECE indicators for Anganwadis and Balvatikas/ pre-primary classrooms in government schools.
4. Promote parental awareness and encourage them to actively champion quality education. Equip parents with essential tools, resources, and guidance to actively engage in at-home learning activities.