Is Social Distancing Impossible in Schools? UK-based Teacher Discusses.
As per a UK-based headteacher, Katharine Birbalsingh, it is impossible to expect this in schools.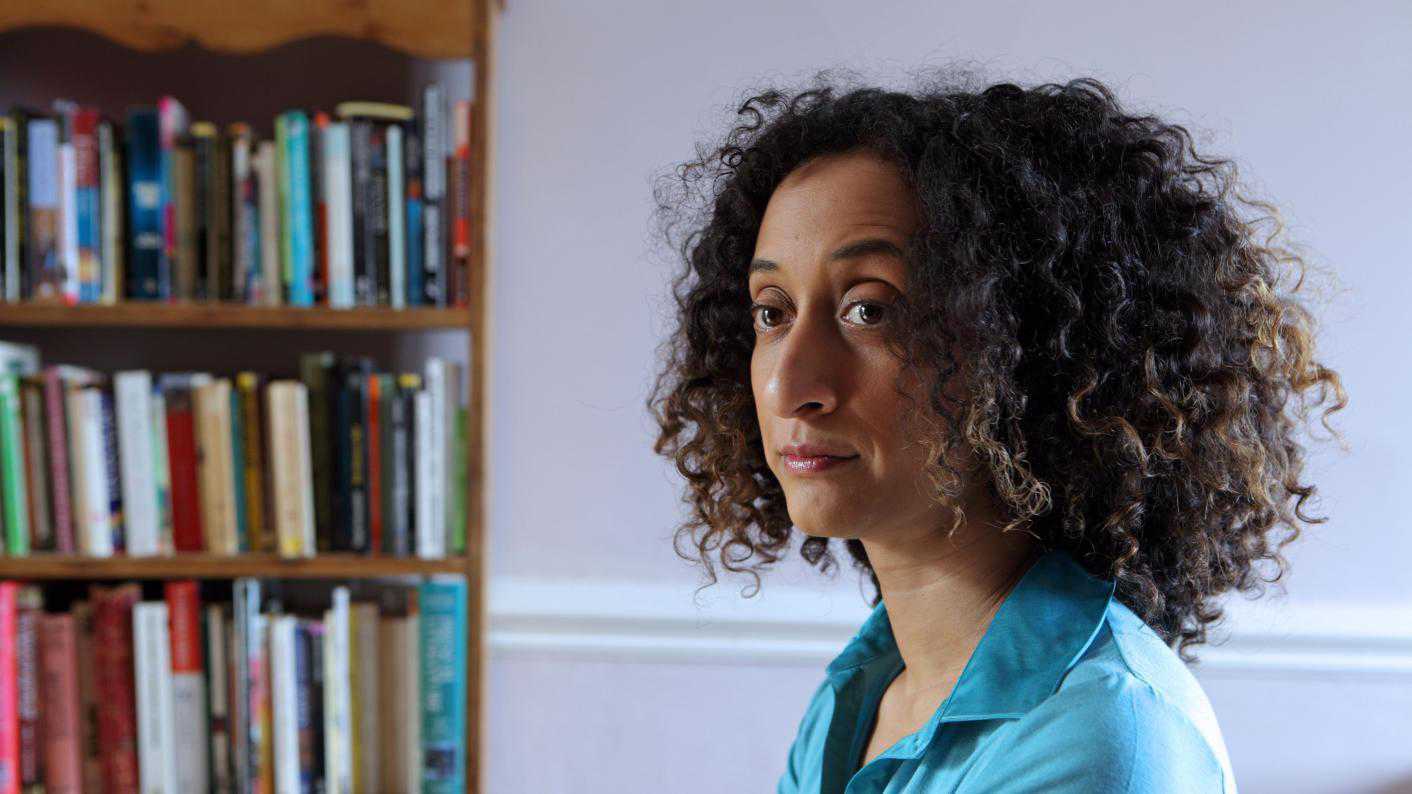 In the midst of lockdown around the world, which is needed to contain the spread of Coronavirus, there is an underlying question that everyone is grappling with. When it's lifted, how do we just get back to normalcy and still follow social distancing? As per a UK-based headteacher, Katharine Birbalsingh, it is impossible to expect this in schools.
"Schools will open at some point. But what I don't want is for people to perpetuate the lie, and it is a lie, that social distancing [in schools] is possible, it just isn't," Katharine expressed in a BBC Radio programme.
As a head and founder of the Michaela Free School in North West London, one of the strictest schools in the UK, she quashed the idea of expecting schools to be safely re-opened. "Social distancing in schools is simply impossible. We are considered to be the strictest school in Britain and even we would find it impossible," she warned.
She stressed that it is unreal to expect the 2-metre distance between pupils in schools. "We have got corridors that are just over a metre in width so the children when passing each other obviously touch each other. When they're in the classrooms coming in and out, first of all, classrooms are small, in all schools, so the children are all sat right next to each other, they have to hand out books and pens and paper when they get up from their desks to walk out of the classroom they touch each other," said Katherine as she criticised the pretence of expecting social distancing in schools.
Katherine also shed light on taking into consideration the staff to the young children ratio. It's difficult to make young children understand and keep them away, and with the unavailability of staff due to underlying health problems, it is only going to create chaos. "From the point of view of a headteacher, if you have to send home all staff with underlying issues, if you have to send home staff with a cough, you are probably going to have fewer than half your staff in your school. You have got to think about the kind of chaos that then ensures when children don't have their own teacher," said Katherine.
While there are many teachers whose thoughts resonate with Katherine's in the UK, countries like the Netherlands, Denmark, and China have re-opened their doors with phased schedules. In the Netherlands, for example, primary pupils will commence school from the 5th of May with secondary pupils returning from 1st June. In Eastern China, students are back in school wearing hats that measure 1-metre to practice social distancing.
India, on the other hand, is prepared with a set of guidelines that will be circulated amongst schools and colleges that should be followed whenever the institutions re-open. "The guidelines will include a checklist and recommended measures to ensure student and staff safety. However, the COVID-19 situation in a particular area will also have to be kept in mind and the institutions will have the flexibility to adapt to the guidelines accordingly. The minister has reiterated many times that the safety and health of students have to be prioritised," stated an HRD senior official.
What are your thoughts on the safe practice of social distancing in schools? Is it possible?
NIOS celebrates 33rd Foundation Day
Dr. Subhas Sarkar addresses the 33rd Foundation Day Celebrations of NIOS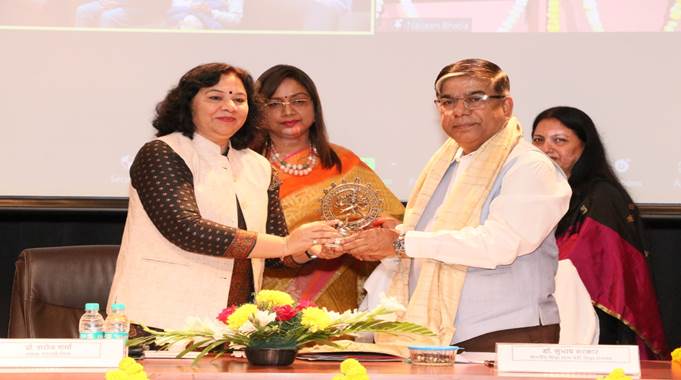 Union Minister of State for Education, Dr. Subhas Sarkar addressed the 33rd Foundation Day Celebrations of NIOS as the Chief Guest.
The function was attended by senior officials of the Ministry of Education, Chairpersons of educational institutions, Heads of Departments, officers, and staff of NIOS. Prof. Naval Kishore Ambasht, former Chairman, of NIOS and Pro-Vice Chancellor, of the Central University of Haryana, Prof. Sushma Yadav graced the occasion.
Dr. Subhas Sarkar in his address appreciated the various programmes and schemes of NIOS and said that NIOS is lighting the lamp of knowledge all over the world. Talking about the Azadi Ka Amrit Mahotsav, he mentioned that today's children will be young people in the age group of 30-40 years on the completion of 100 years of independence and will be responsible for building our nation.
He said that the Ministry of Education has entrusted NIOS with several responsibilities such as developing inclusive education resources, expanding the open and distance education system in states/UTs, translating all courses into more languages as required, creating Indian Knowledge Tradition based courses and propagating Indian culture by translating them into major foreign languages. He also praised the programmes of NIOS enrolling 10 crore adults under 'Basic Literacy Assessment', training of in-service teachers, Gender Green Project, and training in Yoga. He said that Indian Sign Language as a subject at the secondary level has been acknowledged on national and international platforms. He described the launch of an e-library called 'DEEP' by NIOS as a big step forward.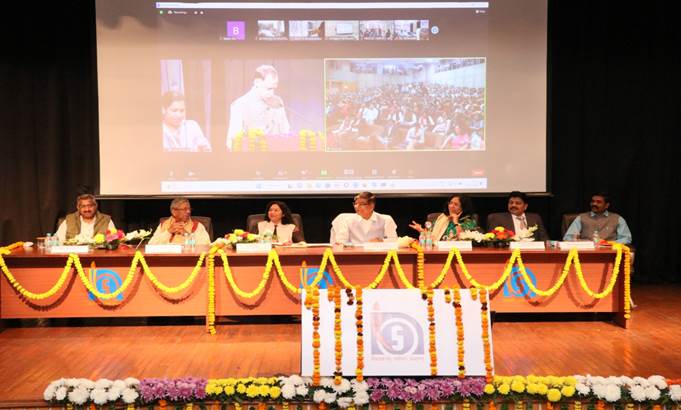 Prof. Saroj Sharma spoke about the journey of 33 years of NIOS and highlighted the special achievements. She said that NIOS is one of the two National Boards of Education under the Ministry of Education, which provides school education through Open and Distance Learning (ODL) for secondary, senior secondary, and vocational education. She elaborated on the role of NIOS in the field of education, efforts being made by NIOS for the successful implementation of the New Education Policy, Virtual Open School, Digital Library (DEEP), NEPIA Project, MoU with Ministry of Defence for Agniveer Project, setting up of Mukta Kaushal Kendras and subjects offered under Indian knowledge Tradition.
It was also conveyed by her that a curriculum called 'Aarambhika' is being developed by NIOS for catering to the Indian Diaspora.
A documentary based on the journey of 33 years of educational endeavours of NIOS was presented on the occasion. In this documentary, 'All England Badminton winner Pullela Gopichand said that most of the players in his badminton academy are getting an education from NIOS.
NIOS alumni, Ms. Niranjana and Vinod Kumar Chaudhary were also felicitated on the occasion. Shri Vinod Kumar said that only due to his education in NIOS, he was able to get the credit of making the Guinness Book of World Records 10 times (8 in Typing and 2 in sports). A proud learner of NIOS, Ms. Niranjana is a successful ventriloquist. Prof. N. K. Ambasht, former Chairman, NIOS said that in this age of technology, innovations must lead to developing 'standalone' courses for the Indian Diaspora, to achieve the goals of the National Education Policy- 2020. Pro-Vice Chancellor, Prof. Sushma Yadav said that the role of NIOS increases in the light of New Education Policy. NIOS has such potential that the institute will be able to achieve the ambitious goals of National Education Policy 2020 in the coming years.
The half-yearly magazine of NIOS 'Pragyan' was released by Dr. Subhas Sarkar on this occasion.