JEE Topper bags not only AIR 11 but a BMW as well
Tanamay Shekhawat, popularly known as AIR 11, shows extreme determination and faces intense hardships to rise above the mass in the prestigious national examination of IIT-JEE. Not only does he receive praise and blessings but also a BMW from his mentor, whom he has made proud.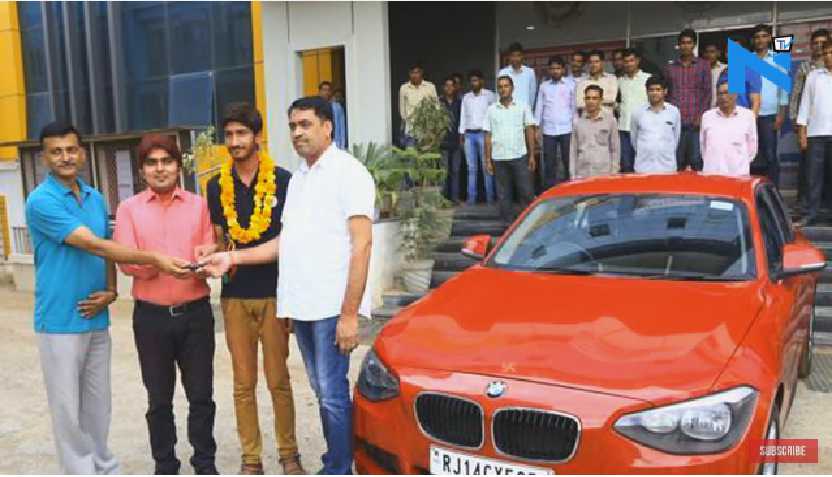 "Some people dream of success, others stay awake to achieve it."
Have you ever wanted something so bad, you would go against all odds to achieve it? No matter the sacrifices or the consequences, you would strife till your very end to make it a reality?
Well, such is one story, Tanamay Shekhawat, an ordinary boy with dreams just like the next person; to one day, go study at one of the most reputable institutes, seeking world-renowned education in hopes, to another day, make his family proud.
And no dream ever becomes a reality without hard work and indefatigable effort. And so, just like millions of other, he too, set on his journey towards the gates of IIT-JEE with a heart unstoppable and a mind unquestionable.
And success came knocking on his doorstep. At the end of a two-year struggle, he finally outshone others, securing AIR-11, which came to a shock to even his own birth-givers. Pride and joy, was all that filled that house in Rajasthan's Churu district.
But, that was not the only surprise.
Dr. RL Poonia was a man of his word. A mentor at one of the several topper-producing coaching institutes in Kota, he's the Director of Samarpan, and also one who had promised to reward each and every student who outshone in this rigorous competition with utmost generosity.
In some cases, that generally means a basket of chocolates. But in this one, it meant his very own BMW. And so, this to-be software engineer who wanted to work at one of the top MNC, arrived home to a brand new sedan. One, he might've never imagined in his wildest dreams.
The life of his family has been turned around completely. And it was all because of Tanamay Shekhawat, just another dreamer but with a will to achieve it. Tanamay's story is one of how hard work and perseverance turns one's life upside down.
Image Courtesy: Newzstreet
Badminton Ace PV Sindhu Launches Suchitra FitKid, India's 1st Online Physical Educational Curriculum
The curriculum is designed by PV Sindhu's personal trainer, Mr Srikanth Varma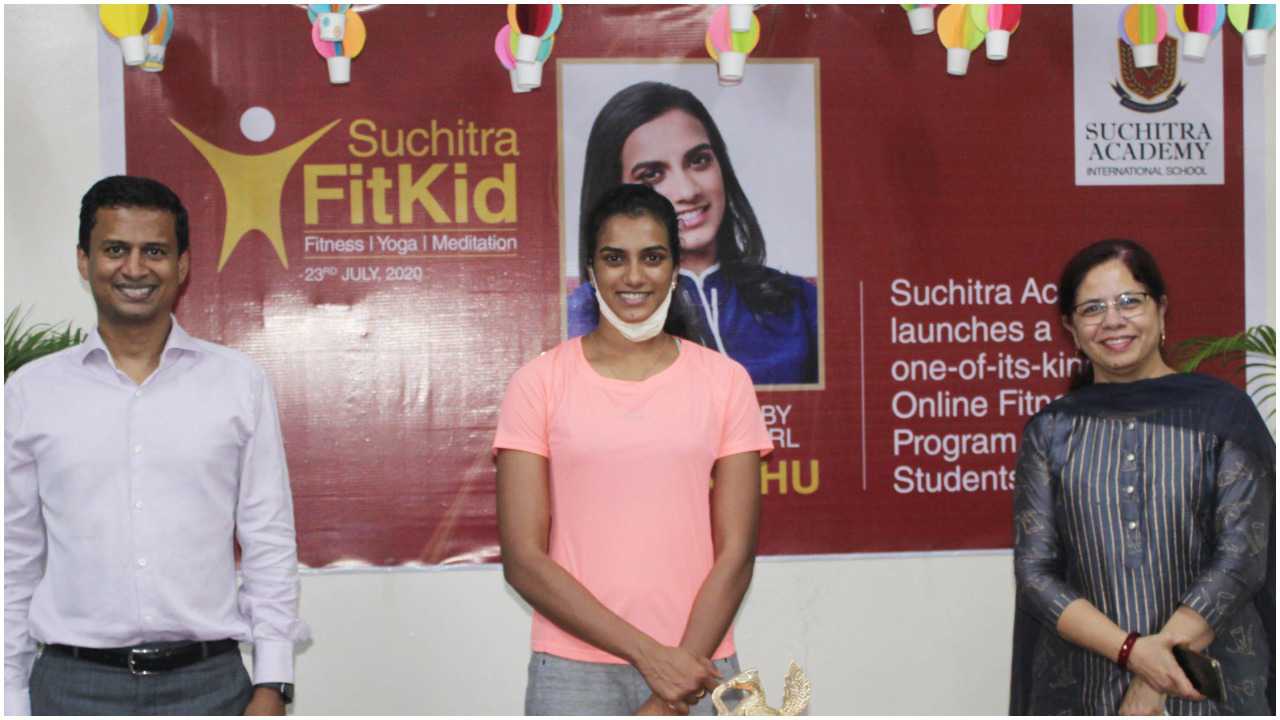 Hyderabad, July 23rd, 2020: Suchitra Academy, launched a scientifically designed comprehensive and first of its kind online Physical Education curriculum in India, the SUCHITRA FITKID, at the Suchitra Academy. The unique online curriculum was formally unveiled by the World Badminton Champion Ms PV Sindhu. Mr Praveen Raju, Chief Mentor; Ms Deepa Kapoor, Principal and Ms Trisha Chakraborty, Vice-Principal, Suchitra Academy; PV Sindhu's personal trainer and the author of the Suchitra FitKid, Mr Srikanth Varma, along with the physical instructors of the school were present on the occasion. Later Ms Sindhu participated in a live session of fitness.
The curriculum is designed by Ms Sindhu's personal trainer Mr Srikanth Varma
The online fitness program Suchitra FitKid is designed to address the fitness needs of students from Grade I to XII. The program is integrated into the school curriculum and brings back the fun and fitness elements missing otherwise in the current monotonous online education. The initiative is unique as it blends physical fitness with a built-in assessment of specific goals planned at each level. Above all, it is compliant with CBSE norms, making it a result-oriented and success measured programme.
Physical fitness has gained paramount importance especially in these unprecedented times of movement restrictions. Even though online education is effectively addressing the academic needs of students, the daily dose of physical activity, which is an indispensable part of the growing age, has been grossly neglected. Suchitra FitKid initiative hopes to bridge and address this concern.
Interestingly, it is framed to suit the needs of different growing age groups. The regimen incorporates key workouts to finetune mind locomotor skills and includes strength training, balance, flexibility and endurance. The exercise regime is combined with yoga, specific to each age group. The program incorporates four classes for students from Grade IV onwards and two classes for Grades I to III, of physical education every week. Mr Venkateshwar Rao, Sports Director, Suchitra Academy, with a rich experience of over twenty-five years in the domain, along with his team of five instructors will conduct the program at different levels.
The plan is to share the curriculum with schools in Telangana and Andhra Pradesh so that the far-reaching effects of a physical education curriculum serving the mind, body and spirit reaches beyond Suchitra Academy benefitting countless children in the two states.