IIS Jaipur Plays Host to JSSC Members Inaugurating JSSC Fest
School education is reaching a new height! No more is education limited to classrooms and tuitions, it has now started moving from home to school and school to home. Teachers joining hands with parents, teachers of different schools get together,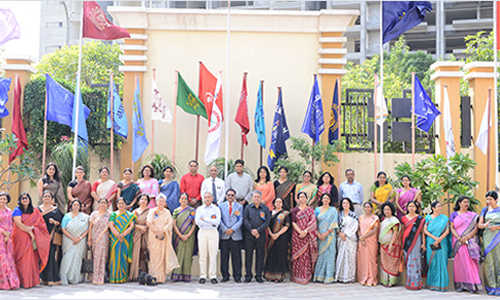 School education is reaching a new height! No more is education limited to classrooms and tuitions, it has now started moving from home to school and school to home. Teachers joining hands with parents, teachers of different schools get together, heads of schools sit together to take basic education to the next level, taking it off from merely books and notebooks. One such measure is Sahodaya School Complex, which brings schools together to work together on all dimensions of school education.
Jaipur Sahodaya School Complex (JSSC), to help Jaipur school students touch their dreams, got together at India International School (IIS) to celebrate JSSC Fest. The hosts left no stone unturned to make each and every person and school attending the event feel special. The day at IIS started with the hosts giving a warm and prestigious welcome to every principal, which was followed by invoking the deities, lightening of lamp. Director of IIS and one of the leading patrons of JSSC, Dr. Ashok Gupta took over the stage to personally welcome the guests, flagging off the ceremony. He gave a brief history of IIS and its evolution, giving an insight how IIS started from the scratch and has reached heights today, and still going forward with the same enthusiasm.
There was then presented a beautiful musical rendezvous between the school students and guests. 'Scaling heights' is how the school described it; 'smashing' is how we'd like to describe it. It did leave us spellbound, glued to our seats as the students took us through the school's journey till now.
Ms Suniti Sharma, Principal of MGD Girls School, also the President of JSSC, had a word with audience, a very casual chat. Starting with complimenting the students for 'Scaling Heights,' she described how comfortable her journey was made by Sahodaya. Not just comfortable, she stressed, Sahodaya had also helped her find a new family, a second family of teachers and principals, all of whom had a similar target … to help an overall development of a child.
Mr SVS Bhandari, Executive President of JSSC & Principal Bhavan's Vidyashram, Munshi Marg was welcomed to the stage next. Mr. Bhandari took the opportunity to thank each and everyone present for helping JSSC grow each day, for complimenting the aim of Sahodaya Complex.
Making way for a lot more conversation towards the target, Mr. Bhandari invited the chief guest, Mr. S.K. Agarwal, the Principal Secretary, Art & Culture, Department of Archaeology. And he surely was excited about the opportunity. He started with thanking the JSSC and then took a very casual turn to carry on with his conversation with the audience. He said that it felt great that schools are coming forward to adopt monuments to care for it and was all the more enticing to see students taking care of the adopted monuments so aptly. Not only do they learn to keep their surrounding clean, but also get to learn a lot more about history and culture of the state. Welcoming the idea, he also extended his offer of free admissions for all students to all monuments. However, he also suggested, which was whole-heartedly welcomed by the schools present, that schools should now start adopting at least two neighboring parks to maintain them on a regular basis.
Well, with 70 schools of Jaipur being a part of JSSC, this could mean at least 140 parks being well-maintained! A welcome change that will be for the residents of Jaipur!
With this he declared the fest open, blessing participating students for their success.
The inaugural event on Saturday ended on a positive note, with teachers and principals interacting with each other, sharing light moments, inspiring each other for the upcoming challenges and what not!
Well, so here we, who have grown-up in an era where schools competed with each other, teachers did not bother to go beyond their school's welfare, principals holding rivalry against other principals, find the idea behind Sahodaya Complex quite a lucrative idea. Along with breaking the barriers between schools, SSC also is about to change the way education was viewed till now. Letting the child grow, bridging the gap between various schools, Sahodaya Complex is sure to aggregate all challenges that education industry faces, slating a platform for each and every school and child develop with a spirit of a healthy competition.
Indian Debating League 2023 Concludes After 6000 Debates Across 450 Schools, at IIT Delhi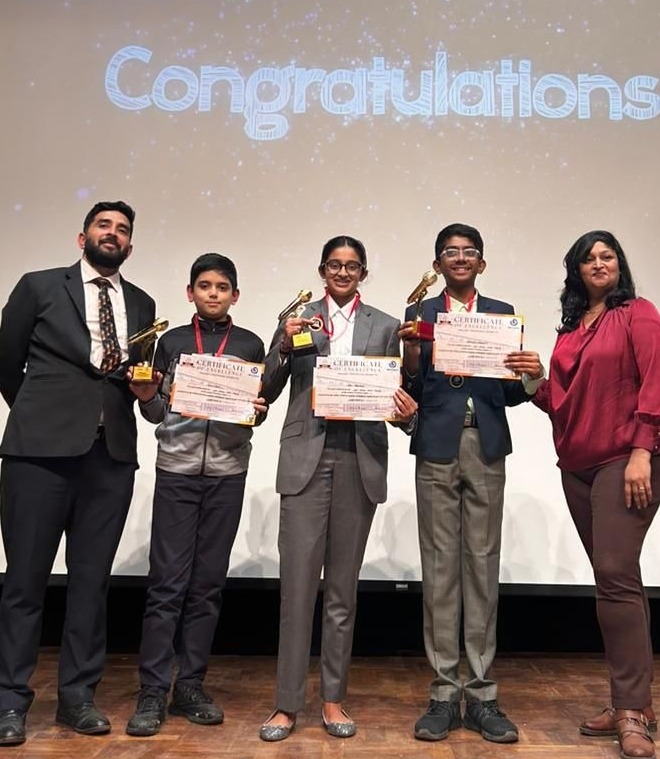 In a thrilling, high-energy competition, the Indian Debating League (IDL) 3.0, which brought together 450 schools across 25 States and Union Territories across the country, successfully concluded its highly anticipated Finale at IIT Delhi today. Team Maharashtra won the coveted title of Indian Debating League in the Middle school category (IDL) 2023- 3rd Edition while Team Haryana stood first in the Junior & Senior school category. This event has not only showcased the remarkable talent of our nation's young debaters but also underscored the importance of exploring our cultural roots across the Eras and reclaiming our heritage. The event promised a dynamic exchange of ideas, with a distinguished panel of Judges from IIT DebSoc. Global Language learning leader, Burlington English and Indian Debating League (IDL) hosted the finals of the Indian Debating League at IIT Delhi.
This year's edition attracted participation from schools from all corners of India, including Vasant Valley, New Delhi; Step by Step, Noida; Strawberry Fields High School, Chandigarh; Dhirubhai Ambani International School, Mumbai; Learning Paths School, Punjab; Jammu Sanskriti School; Kanha Makhan Public School, Vrindavan; Billabong High International, Jabalpur; American International School, Chennai; Woodstock School, Mussoorie; NASR School, Hyderabad and Jayshree Periwal International School, Jaipur.
Amit Baveja, MD, Burlington English India said, "As we conclude the exhilarating journey of the Indian Debating League 3.0 Finals, Burlington English is proud to stand alongside IDL and IIT Delhi in fostering a culture of eloquence, critical thinking, and collaborative learning. As an extension to our commitment towards the New Education Policy 2023 that strongly emphasizes developing oral, written, and digital communication skills, to enable effective expression of ideas and collaboration among students, we align seamlessly with the spirit of this competition. We believe that through platforms like IDL, we are not just shaping skilled debaters but contributing to the development of articulate leaders for tomorrow."
Renowned and celebrated for fostering 21st-century skills in a gamified, engaging format, the Indian Debating League is a unique format modeled on the IPL. Having partnered with Debate Coaches from the top 10 countries on the WSDC Leaderboard, they are keen to put Indian Student Talent on top, tangibility ensuring recognition.
Commending the IDL 3.0 Finale, Rajnish Kumar, co-author of "The Power and Curiosity" and COO, of National e-Governance Division, Digital India Corporation said "Curiosity and the art of debate are two powerful forces that drive intellectual exploration and foster a deeper understanding of the world around us. These interconnected aspects of learning not only stimulate critical thinking but also ignite a passion for knowledge and discovery. When combined with the art of debate, curiosity becomes even more potent. Debates like this can empower individuals to become lifelong learners, critical thinkers, and active participants in shaping a more informed and inclusive society.
Kamal Kashyap, Founder, and CTO of, Indian Debating League said, "In a month the Olympics of Debating will happen at WUDC Vietnam, setting the trend for the hiring of University Coaches at Harvard, Stanford, and Oxford, as well as National Debate Coaches and Judging Paradigm for contemporary themes around the world. Our national Debating Leagues like IDL 3.0, Republic Day Forensics, Frankenstein Sustainability, as well as mentoring the 350+ Adjudicator Landscape for India is the foundation upon which we look forward to leapfrog in building future skills."
The final Event at IIT Delhi was an electrifying display of oratory skills by contestants from 3rd to 12th grades, engaging with the theme The Odyssey of India- Ancient India to AI Led India, rethinking culture and reclaiming our heritage.