Justin Trudeau Answers Children's Questions About COVID-19
In an interactive Q and A session hosted by CBC kids news, Canadian PM Justin Trudeau and DR. Theresa Tam, Canada's Chief Public Health Officer, answers some question put up by children.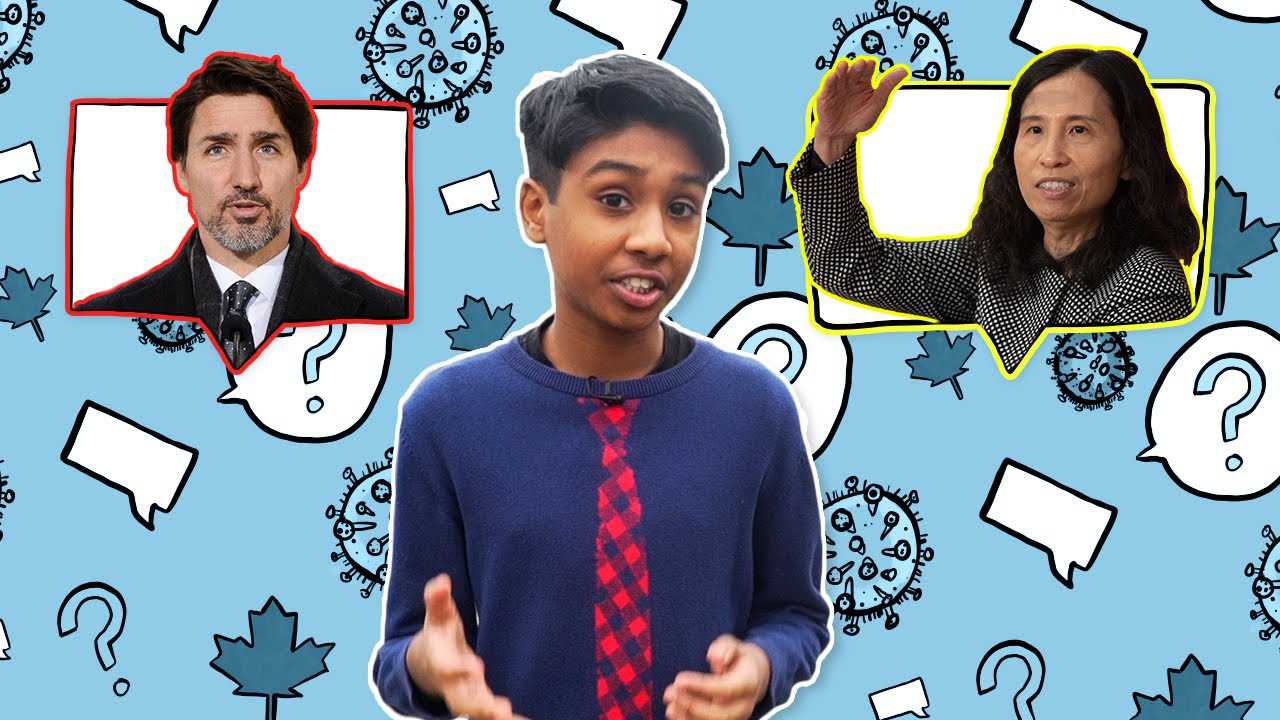 How exciting it would be if the Prime Minister of a nation directly interacts with the future of the country and answers their innocent questions regarding the current affairs? A similar thing happened when Canadian Prime Minister Justin Trudeau spoke to a bunch of kids, giving them the necessary knowledge about the Corona pandemic and how they could keep their spirits high amidst the worldwide panic.
PM Trudeau, along with Dr. Theresa Tam, Canada's Chief Public Health Officer, attended a Q&A session by CBC Kids News. The session was hosted by young Arjun, who did a wonderful job managing the Live discussion.
Here are some of the most interesting questions and answers that we've picked for you.
Gwyneth Scholar, 8: How is your family keeping busy with social distancing?
PM Trudeau: Thanks, Gwyneth, for your question. Obviously, it is a difficult time for all families right now. From doing lots of homework on the computer and keeping up with school work, playing different games and keeping busy throughout the days with brothers and sisters without being able to talk to or see friends, talking a lot on the phone and over face time.
You know kids are trying to find different ways to get through days when we are all stuck at home, where we are not able to go out and see our friends. We're not able to do the things that we usually do. But we are holding together as families in Canada and that is a really good thing.
Arjun: How about you, Doctor Tam? How is your family keeping busy while social distancing?
Dr. Tam: I actually spend a lot of time just connecting socially even though we are practising physical distancing. So, it's really important to connect with your family by phone or by video so that you know, everybody continues to have our great relationships.
I actually love playing with Legos, so that's what I do sometimes.
Cortana, 10: What can we do to support the healthcare workers, other than going out at 7 every day and cheering them on?
PM Trudeau: The other thing we can do or need to do is make sure that we don't get ourselves sick so that they don't have to take care of more and more people. That is why it's so important to stay home. It is so important to keep our distances and not go out if absolutely don't have to and wash your hands regularly.
But I am here also with Dr. Tam, who is Canada's top doctor, who is going to talk to us about the things we need to do to keep our health professionals safe and support them.
Dr. Tam: All of the health professionals, who are working really hard are heroes and I am sure they really appreciate anything that would cheer them on as they are doing their difficult work and absolutely keeping ourselves healthy, practising the distancing of two meters.
Definitely try and stay home and wash your hands frequently. All of these things can help prevent large numbers of people needing to have medical care, so everything that each one of us is doing every day is going to really help our health care workers.
Sarah, 6: Where do homeless people go to be safe from the Coronavirus?
PM Trudeau: Oh Sarah, that is a wonderful question, and it is so nice that you are asking about it because we know that everyone is worried about the Coronavirus and we have asked everyone to stay home, but if you don't have a home then that is really, really difficult. That is why we have to make sure that, as a country, we are taking care of everybody especially our most vulnerable. That way one of the things that we have done is to give a lot of money to homeless shelters, to community shelters, to try and make sure that they have room for people who need a home and have extra money to be able to rent new spaces or create separation so people don't spread COVID-19 among each other.
These are the kind of things that we have to think about and we are really lucky to be living in a country where we think about the people who are more vulnerable, who have less and who need our support, too. So, I really thank you for that beautiful question, Sarah.
Muhammad, 9: Do you think that Canadian scientists are going to come up with a vaccination for the Coronavirus soon?
PM Trudeau: Canadian scientists are among the best in the world. We have some of the top researchers, doctors and scientists. They are working really, really hard along with other people and other great scientists around the world to try and get a vaccine for Coronavirus, but it's going to take a while. So, we will turn to Dr. Tam who will fill us in with little more on what that's going to look like.
Dr. Tam: Well, I am really happy that the kids are interested in vaccines. It will take about at least a year for the vaccine to be developed. Normally, it can take up to 10 years, so you can imagine a one-year timeline is actually really fast. Everyone is working as hard as they can to bring us the vaccine.
Jack, 6: What songs do you guys sing in mind while you wash your hands?
PM Trudeau: *Laughingly* You can sing any song you want as long as it lasts long enough. I tend to sing 'Happy Birthday' because I like thinking that it might be my birthday today, or any given day and if you are singing over and over again, it's easy to sing a song that you know really, really well and always makes you happy to sing. What about you, Dr. Tam, what song do you recommend people to sing when they wash their hands?
Dr. Tam: I sing different songs on different days. So, when it is raining, I might sing you know, a different song like "I am singing in the rain" and then if you know, on another day, I might sing something else like "We will, we will wash you." It depends on my mood.
Final remarks of PM Trudeau for his little listeners:
"In this time of crisis, all different governments are coming together. We are all working together at all orders of government across the country, the premiers, the mayors, all different levels are working together so that we can get through this. Because that's how we are going to get through this together even though we are keeping apart."
You can check out the full conversation here: https://www.youtube.com/watch?v=bL3zR0ctykQ
Image courtesy: CBC Kids News
11 Free Mental Health Courses for Teachers
These free online courses on mental health will help teachers continue their development and improve the lives of their students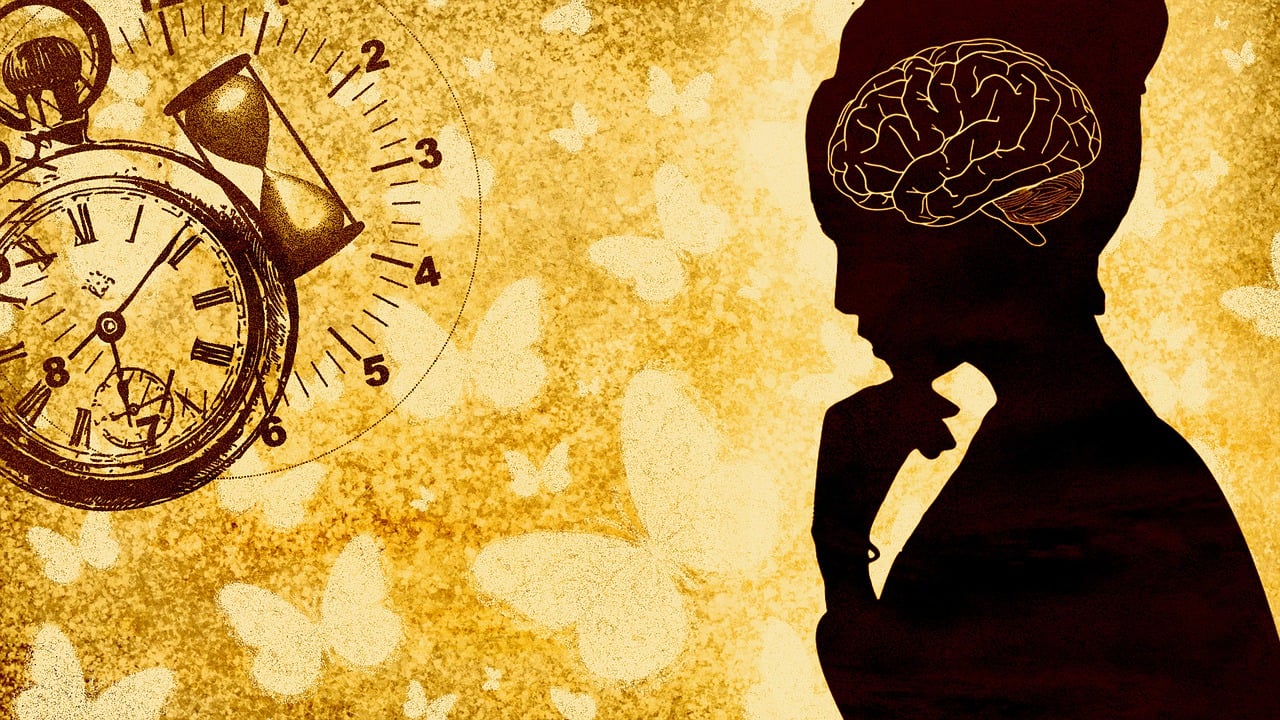 This article is a compilation of free mental health courses that seek to inspire teachers on handling mental health issues and provide mental health education and become better counsellors. 
What is mental health?
Mental health refers to people's cognitive, behavioral, and emotional well-being. It can be defined as a state of well-being in which an individual recognizes his or her abilities, can cope with everyday stresses, work productively, and contribute to their community.
"You don't have to be positive all the time. It's perfectly okay to feel sad, angry, annoyed, frustrated, scared, and anxious. Having feelings doesn't make you a negative person. It makes you human."

Lori Deschene
This article covers free online mental health courses. Some of these are available with free certification whereas a few allow you to learn for free, and charge a fee for the certificate.
Be There Certificate
The Be There Certificate is a free, self-paced learning experience designed to increase mental health literacy and provide the learner with the knowledge, skills, and confidence needed to safely support anyone who may be struggling with their mental health.
The Be There Certificate is offered by Jack.org, a Canadian youth mental health charity, in partnership with the Born This Way Foundation.
You can download a PDF of your certificate after completing all six modules of the free Be There Certificate online course.
Introduction to adolescent mental health
This course aims to raise awareness of mental health and a range of adolescent mental health problems. It has been designed with the latest research evidence in mind. It aims to provide you with the tools to explore different approaches which will help you reflect on the different ways that you can identify a young person who is struggling and consider how they can access support.
You will get a free Open University digital badge for completing the course and passing the quizzes! The badge can be displayed, shared, and downloaded as a marker of your achievement. 
Managing Happiness
What is happiness? What makes you happy?' Can you get happier through study and effort?
This, Harvard University designed course, answers these questions and shows you how you can use the answers to build a happier life. It introduces you to the modern science of human well-being and shows you how to practice it.
While the course is free to attend, you can get a verified certificate for $149 (on edX).
"Over the course of the past decade, there's been increased willingness to recognize mental health as an essential part of one's well-being."

Nicole Spector
Mental Health Training for Teachers
This free online training course will help you identify mental health issues in adults and children in a school setting.
This course trains you to recognize mental health problems in colleagues or students in a school setting. When you recognize mental health signs or symptoms, you can offer help or refer them to professionals. This course discusses the complexity of mental health and equips you with the skills to support others to manage their mental health effectively.
A digital certificate is available on successful course completion for €21.00.
Making sense of mental health problems
In this free course, Making sense of mental health problems, you will learn about how key perspectives in the field have made sense of mental health problems. By directly relating key perspectives to a case study, you will reflect on how the medical perspective, psychological perspective, and social need perspective come to make sense of mental ill-health.
A free statement of participation is issued on completion of this course.
The Science of Well-Being
This course by Yale will engage you in a series of challenges designed to increase your own happiness and build more productive habits. 
As preparation for these tasks, the instructor reveals misconceptions about happiness, annoying features of the mind that lead us to think the way we do, and the research that can help us change. 
Enrollment in this course is free, however, certification is available on a paid basis.
Supporting children's mental health and wellbeing
After studying this course, you should be able to:
understand the influences on mental health in young children aged 0–5

identify the factors that contribute to good mental health in children

explore national and global influences on children's mental health

develop knowledge about strategies and interventions to improve mental health in children

examine how adults and society can support children's mental health and well-being.
Enrolling in this course will give you the opportunity to earn an Open University digital badge. Badges are not accredited by The Open University.
"Things not to say to someone with mental illness: Ignore it. Forget about it. Fight it. You are better than this. You are overthinking."

Nitya Prakash
Suicide Prevention
This course explores the science of suicide research, prevention, and intervention.  
Topics will include terminology, epidemiology, historical and contemporary theories of suicide, modern approaches to suicide research, empirically supported approaches to prevention and intervention, and the lived experiences of those with suicidal thoughts and attempts.
Enrollment in this course is free, however, certification is available on a paid basis.
Teach Mental Health Literacy
In this course, educators will learn how to apply this classroom-ready, web-based, modular mental health curriculum resource as well as develop their own mental health literacy. 
Educators can then use this resource to successfully address mental health-related curriculum outcomes designed to be delivered by teachers to students aged 12 to 19.
Participation in this online course is free. An optional certificate of completion is available for $50 (Please select this option when you register as it cannot be selected once you finish the course).
Talk to Me: Improving mental health and suicide prevention in young adults
This course will help you learn strategies to improve the mental health of young people in your life, recognise concerning behaviours, and feel better prepared to have conversations about mental health.
Key topics in this MOOC include understanding contributing factors to poor mental health, how to talk about addressing poor mental health, and strategies to increase mental fitness.
Enrollment in this course is free, however, certification is available on a paid basis.
Mental Health and Nutrition
Interested in the fascinating interrelation between food and brain health?
This course is for you! This course is based on world-leading research into the links between nutrition and mental well-being. The course will cover evidence supporting the premise that eating better, and taking additional nutrients when appropriate, can improve mental health for many people.
Enrollment in this course is free, however, certification is available on a paid basis.