Psychologists Are Afraid Children May Suffer From PTSD, Suggest Art as Therapy
Experts all around the world are worried about children's mental health in these uncertain times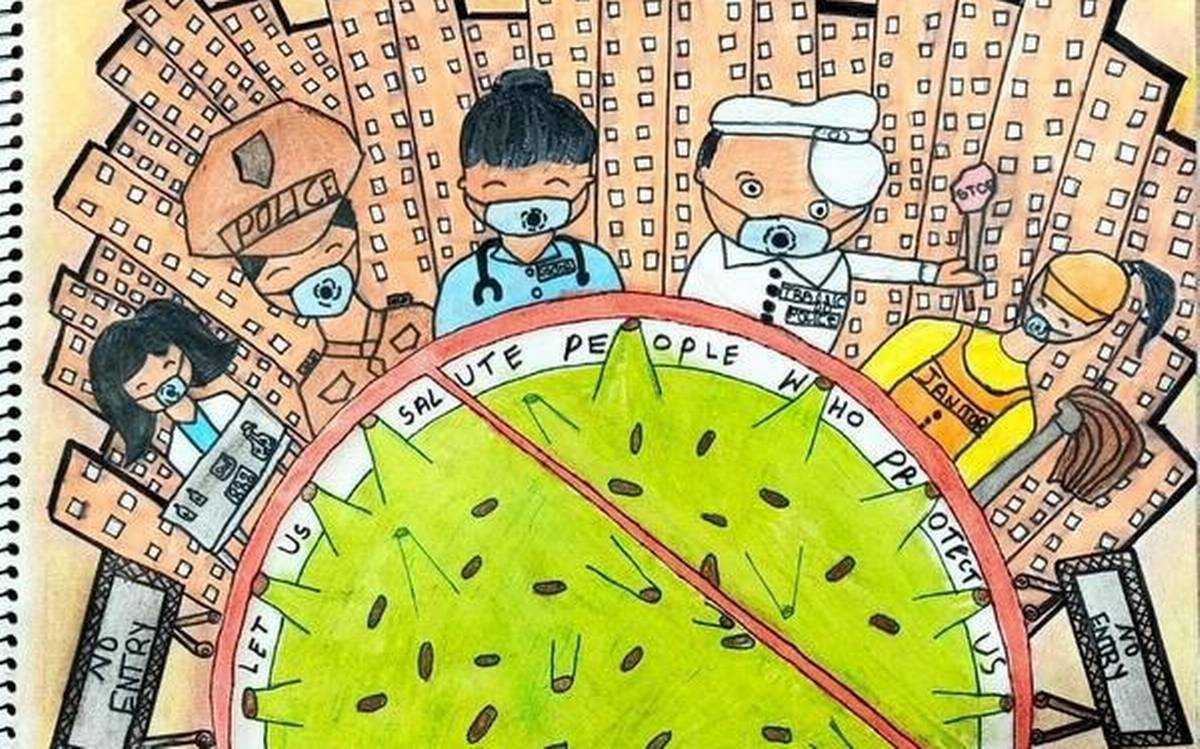 Corona is not a 'friend' or a 'foe.' Corona is just a virus and it needs to go!
However important it is to stay at home and stay safe from the Coronavirus, it is equally important for adults to shield the children from the mental damage the current situation may do.
Children are not just at risk of the virus physically but their innocent minds are also at risk of the Post Traumatic Symptom Disorder (PTSD) due to the lockdown/quarantine, social isolation and otherwise seemingly increasing toxicity on the digital social platforms.
Adults are still trying to wrap their heads around everything that is going on, imagine being one of the 300 million children worldwide, who are living in a whole new reality, and trying to comprehend it.
Art to the rescue! Is not just a creative thought, but it has been considered by psychologists all over the world, and has very much proven its worth.
Because of parents who are eager to share on social media, there has been news coming from all parts of the world where children are using art to manifest their emotions, especially regarding COVID-19.
Some depict the virus as a looming presence outside, with families inside. Others show the virus as an invading army against an armed response of the medical frontliners. Many place a smile on the virus, which could be in order to make it seem less threatening.
University of California's Psychologist Chandra Ghosh Ippen told The Bulletin, "If you think about children as meaning makers, they're constantly trying to make meaning of this, and one of the things that they make meaning of is danger. How much danger am I in? What does this mean for me? What does this mean for our family?"
Robin S. Cox Professor Disaster & Emergency Management, Royal Roads University, Victoria, Canada said, "Children may not have as much access to physical activity, which is another way of managing anxiety and fear, so [art] provides another way of managing anxiety and engaging with those emotions."
Ghosh Ippen added, "In drawings, you can do things that in life you can't do. You can have the coronavirus be a thing. When you personify something, when you give something a body, you're able to talk about it, you're able to manage it. In the play, kids are able to beat it up, they're able to jail it, they're able to yell at it, they're able to say, 'Hey, you go away!'"
"I would encourage grownups to just be present, be at the table," Ghosh Ippen said. "Some kids like to draw, other kids like to do other things. They like to do it with Play-Doh, you know, finger paints—it is both an activity that you're doing together and a chance to share your reality together."
"Children are a quarter of our population, but they're 100 per cent of our future, and so, you know, we have to pay attention to them," said Peek Professor Sociology & Director Natural Hazards Center, University of Colorado, Boulder.
That being the thought in every child psychologist's mind and every country's, one of the concerns if not primary in these times, art competitions are being organised.
In Hyderabad, India, an art competition called 'Art Karo Na' has been launched, they are taking online entries from not just India but abroad as well.
"In the lockdown period, there is a lot of colour and art to look forward to," expressed Atika Amjad of Children's Fine Art Gallery.
This gallery is an initiative of 'Daira' a Centre for Culture & Arts. They collaborated with 'Teach For India' to launch this competition for children from five years to teenagers till 18.
They explained the reason behind calling it a 'competition' so that is taken up as a challenge to explore new themes. "Also parents are at home and can support with technology. The Fellows attached to 'Teach for India' also promote it and the parents have to see WhatsApp status which reveals themes to work on and digital certificates are sent to the winners," said Amjad.
'Teach for India' helps those who can not upload their work online by registering on their behalf.
Amjad added, "In the topic 'Change the shape', the young minds gave new shapes to existing things. We gave them examples of fruits too asking them to draw a square-shaped watermelon, circular banana and a rectangular pomegranate. There were a lot of exciting shapes."
Themes change daily, Amjad revealed they have been receiving more than 1000 entries every day. "The student-works have to be genuine. We can guess when an adult helps the ward."
"The winners are announced online every day and all of them will receive digital certificates at the end of the lockdown," says Amjad.
About celebrating the closing of the competition, she said, "On April 30, we want everyone to come out to display their artwork in whatever form in their balconies. This is to appreciate each other's art and efforts for making it through these tough times."
This competition is more than a good opportunity for children around the world to learn while drawing. Encourage them and not scare, their minds are way too fragile to be scarred forever.
To know more about the said competition, call on 98499 87187 or 08019762868; email: [email protected]. If one is unable to upload their artwork, contact 75691 91615 or 97555 49063.
Moral Education in Scohools
The instillation of moral concepts is necessary for people of all ages, but it is essential for younger children.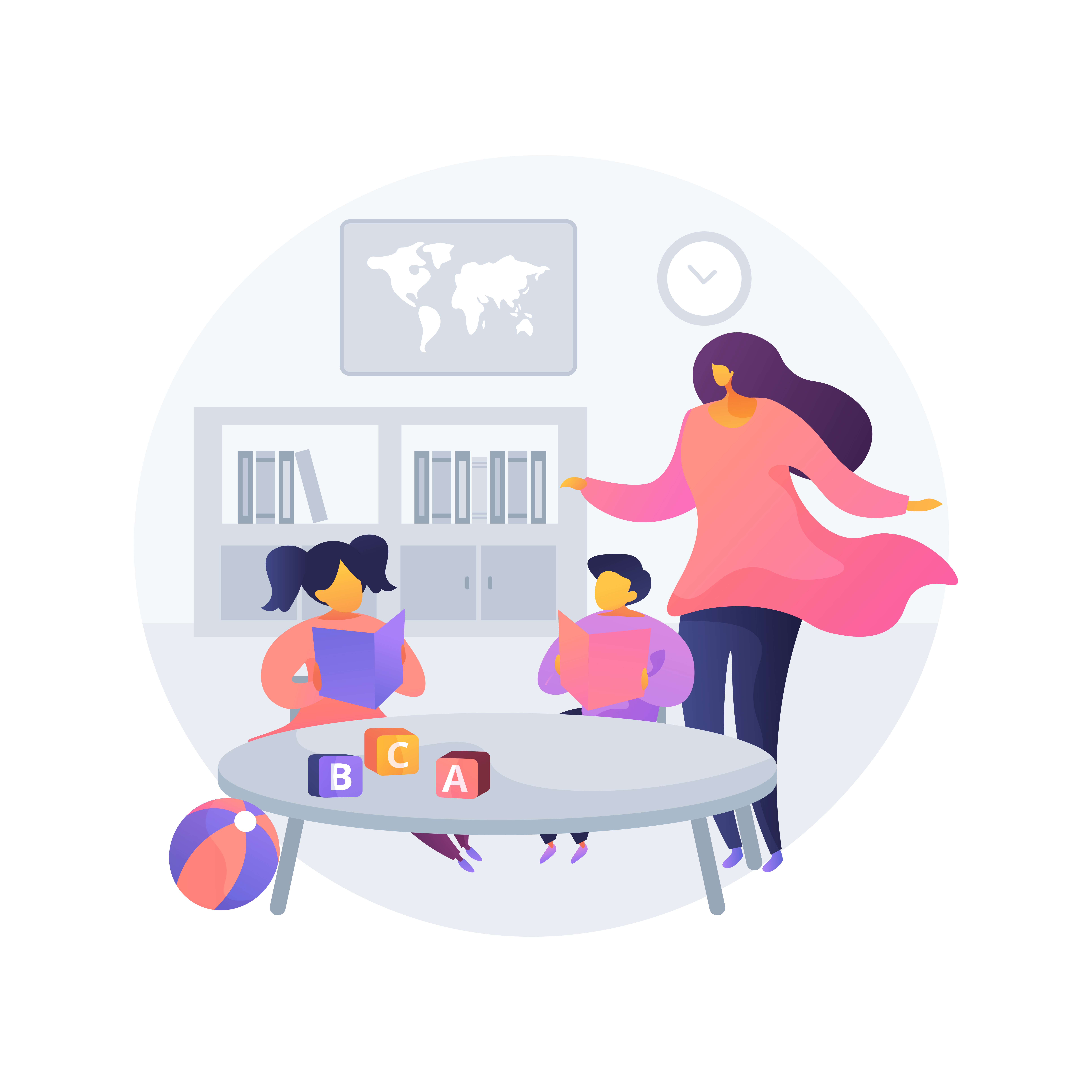 Students' sense of right and wrong compels them to let go of paranoia, envy, and self-importance and instead learn to collaborate for the benefit of the larger good. This is because their sense of right and wrong demands that students let go of paranoia, envy, and self-importance. Swami Vivekananda thought that the essential factors in achieving one's goals were the bravery to act on one's beliefs (both in oneself and in God), patience, and consistently working. God said chastity, patience, and perseverance are the most critical factors in overcoming any obstacle.
Establishing a solid root requires more than having strong moral convictions and a desire to learn; similarly, for the body, having a healthy heart will aid in generating healthy leaves and branches. A well-known saying states, "when a character is gone, everything is lost." In contrast, the proverb also says, "if money is lost, nothing is lost," "if health is lost, something is lost," and so on. Schools around the country have started including a subject known as moral science in their academic programs to instill ethical and moral values in today's and future students. Each day, developing a firm moral foundation becomes more complex.
Students in today's society are very involved in their academic pursuits and in playing games; however, somewhere along the line, moral instruction becomes obligatory because it provides students with a correct form and guidance regarding how to behave or respond in a variety of challenging circumstances. The instillation of moral concepts is necessary for people of all ages, but it is essential for younger children. It is a common belief that the minds of young children are empty, comparable to a sheet of white paper and that any impressions made on them by adults will remain for a considerable amount of time. Because they are the ones who are responsible for a substantial portion of their student's mental and cognitive growth, teachers are the ones who have the most responsibility when it comes to instilling a moral foundation in their students. This makes the task of doing so a lot more complicated. At the same time, it is plain to observe that the students who attend that particular school are complicit in undesirable activities such as fighting among themselves and cheating on tests. It's possible someone saw this. 
A child who receives this kind of education will only benefit a little when it comes to coping with the obstacles of real life, such as formulating ideas and conclusions and selecting the most appropriate action to take. To address this problem, educational institutions had to revise their curriculum and initiate the provision of extracurricular activities such as special courses, seminars, and workshops run by appropriately trained counselors. These should be organized under the supervision of teachers who can assist in incorporating "values" lessons into the educational process to encourage the development of well-rounded personalities in students. These should be organized under the supervision of teachers who can assist in incorporating these lessons into the educational process.
The word "moral education" refers to an ethical education that supports people in making judgments that will take them down the appropriate route in life. This education is referred to as "moral education" in this article. Truthfulness, honesty, generosity, hospitality, tolerance, love, compassion, and sympathy are some of the core elements of this notion. Following a path of moral education is the one that leads to perfection. Pursuing an academic degree should not be the only goal of education; instead, the emphasis should be placed on the instillation of important moral and ethical principles that contribute to the growth of an individual's persona and the improvement of society.
Because it is an urgent issue that needs to be addressed, the hidden curriculum, which refers to the transmission of norms, values, and beliefs imparted in the classroom and the social environment, should be included in the educational system that is in place today. This is because it refers to transmitting such things in the classroom and the social environment. The idea that it is helpful and helps reinforce the concepts taught in the official curriculum is lost in many schools even though it serves to do both of those things. They focus more on the language, the issues, and the marks rather than just the marks themselves. For instance, on the one hand, a school may openly assert and assure that its education policy and procedures are structured so that all students can achieve academic success. Still, on the other hand, the school may only do some of these things.
Another example would be that a school may offer only some students the opportunity to participate in extracurricular activities. They can spend less time with their children since most parents in our modern, industrialized age have employment. This results in less time for the parents to spend with their children. Consequently, young people suffer from an absence of moral standards and cannot distinguish between evil and good. What happens if the people who live in a society do not behave appropriately, even though our modern civilization is far more advanced and significantly better than it was in the past? People's moral compass has been steadily deteriorating due to the rapid development of urbanization and modernity, leading to this phenomenon. It becomes impossible to trust anybody, not even their closest friends and relatives. 
With the march of time, you will encounter cutthroat competition no matter where you go, whether at a school, university, business, or any other setting where there is a skill contest. People in today's materialistic culture are jealous of each other's achievements. However, instead of becoming suspicious of and envious of one another's accomplishments, people should encourage, collaborate, and work together to promote the common good. 
A considerable shift from the current situation is required in light of children's significance to the country's future. As time passes, they experience a decline in their feelings, including faith, honesty, love, and a sense of brotherhood. Children in today's culture are taught not to trust anybody and to restrict the number of friends they have. In the past, we learned to share and make new friends at school based on our moral convictions. However, in today's society, children are taught to limit the number of friends they have.
Author – Dr. Dheeraj Mehrotra, Principal, Kunwar's Global School, Lucknow