Psychologists Are Afraid Children May Suffer From PTSD, Suggest Art as Therapy
Experts all around the world are worried about children's mental health in these uncertain times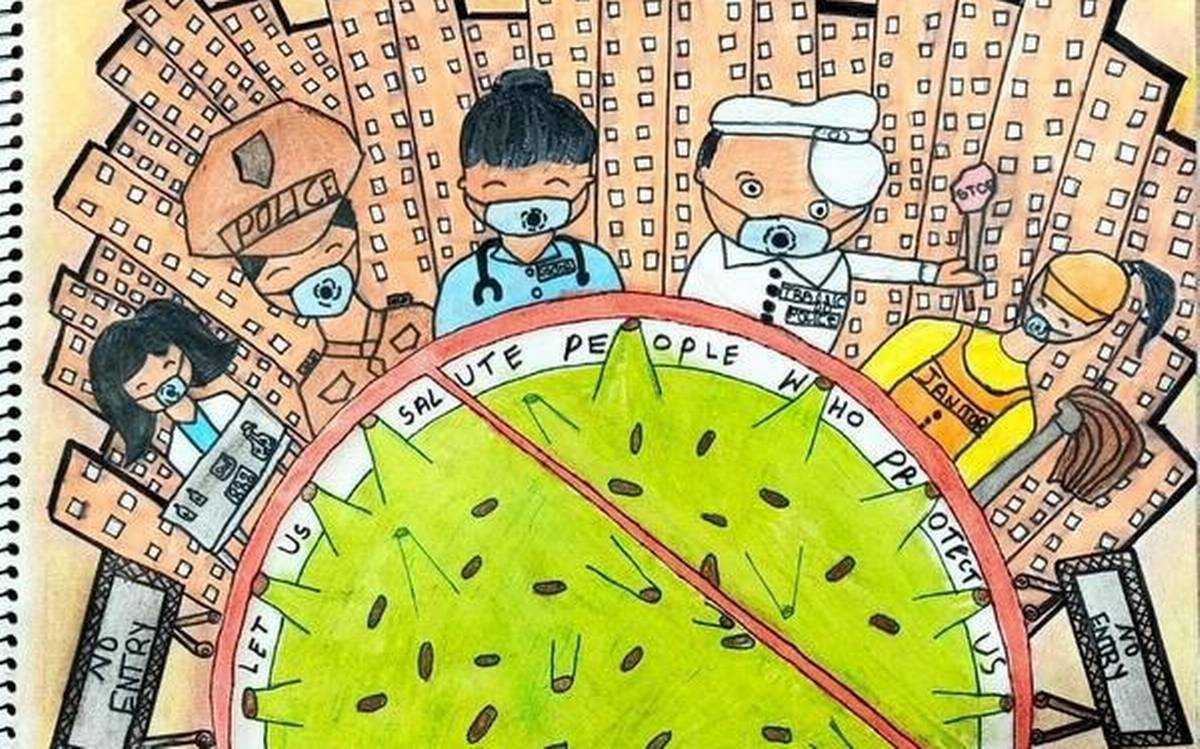 Corona is not a 'friend' or a 'foe.' Corona is just a virus and it needs to go!
However important it is to stay at home and stay safe from the Coronavirus, it is equally important for adults to shield the children from the mental damage the current situation may do.
Children are not just at risk of the virus physically but their innocent minds are also at risk of the Post Traumatic Symptom Disorder (PTSD) due to the lockdown/quarantine, social isolation and otherwise seemingly increasing toxicity on the digital social platforms.
Adults are still trying to wrap their heads around everything that is going on, imagine being one of the 300 million children worldwide, who are living in a whole new reality, and trying to comprehend it.
Art to the rescue! Is not just a creative thought, but it has been considered by psychologists all over the world, and has very much proven its worth.
Because of parents who are eager to share on social media, there has been news coming from all parts of the world where children are using art to manifest their emotions, especially regarding COVID-19.
Some depict the virus as a looming presence outside, with families inside. Others show the virus as an invading army against an armed response of the medical frontliners. Many place a smile on the virus, which could be in order to make it seem less threatening.
University of California's Psychologist Chandra Ghosh Ippen told The Bulletin, "If you think about children as meaning makers, they're constantly trying to make meaning of this, and one of the things that they make meaning of is danger. How much danger am I in? What does this mean for me? What does this mean for our family?"
Robin S. Cox Professor Disaster & Emergency Management, Royal Roads University, Victoria, Canada said, "Children may not have as much access to physical activity, which is another way of managing anxiety and fear, so [art] provides another way of managing anxiety and engaging with those emotions."
Ghosh Ippen added, "In drawings, you can do things that in life you can't do. You can have the coronavirus be a thing. When you personify something, when you give something a body, you're able to talk about it, you're able to manage it. In the play, kids are able to beat it up, they're able to jail it, they're able to yell at it, they're able to say, 'Hey, you go away!'"
"I would encourage grownups to just be present, be at the table," Ghosh Ippen said. "Some kids like to draw, other kids like to do other things. They like to do it with Play-Doh, you know, finger paints—it is both an activity that you're doing together and a chance to share your reality together."
"Children are a quarter of our population, but they're 100 per cent of our future, and so, you know, we have to pay attention to them," said Peek Professor Sociology & Director Natural Hazards Center, University of Colorado, Boulder.
That being the thought in every child psychologist's mind and every country's, one of the concerns if not primary in these times, art competitions are being organised.
In Hyderabad, India, an art competition called 'Art Karo Na' has been launched, they are taking online entries from not just India but abroad as well.
"In the lockdown period, there is a lot of colour and art to look forward to," expressed Atika Amjad of Children's Fine Art Gallery.
This gallery is an initiative of 'Daira' a Centre for Culture & Arts. They collaborated with 'Teach For India' to launch this competition for children from five years to teenagers till 18.
They explained the reason behind calling it a 'competition' so that is taken up as a challenge to explore new themes. "Also parents are at home and can support with technology. The Fellows attached to 'Teach for India' also promote it and the parents have to see WhatsApp status which reveals themes to work on and digital certificates are sent to the winners," said Amjad.
'Teach for India' helps those who can not upload their work online by registering on their behalf.
Amjad added, "In the topic 'Change the shape', the young minds gave new shapes to existing things. We gave them examples of fruits too asking them to draw a square-shaped watermelon, circular banana and a rectangular pomegranate. There were a lot of exciting shapes."
Themes change daily, Amjad revealed they have been receiving more than 1000 entries every day. "The student-works have to be genuine. We can guess when an adult helps the ward."
"The winners are announced online every day and all of them will receive digital certificates at the end of the lockdown," says Amjad.
About celebrating the closing of the competition, she said, "On April 30, we want everyone to come out to display their artwork in whatever form in their balconies. This is to appreciate each other's art and efforts for making it through these tough times."
This competition is more than a good opportunity for children around the world to learn while drawing. Encourage them and not scare, their minds are way too fragile to be scarred forever.
To know more about the said competition, call on 98499 87187 or 08019762868; email: [email protected]. If one is unable to upload their artwork, contact 75691 91615 or 97555 49063.
5 Computer Exercises You Can Teach Your Students in School for Better Computer Literacy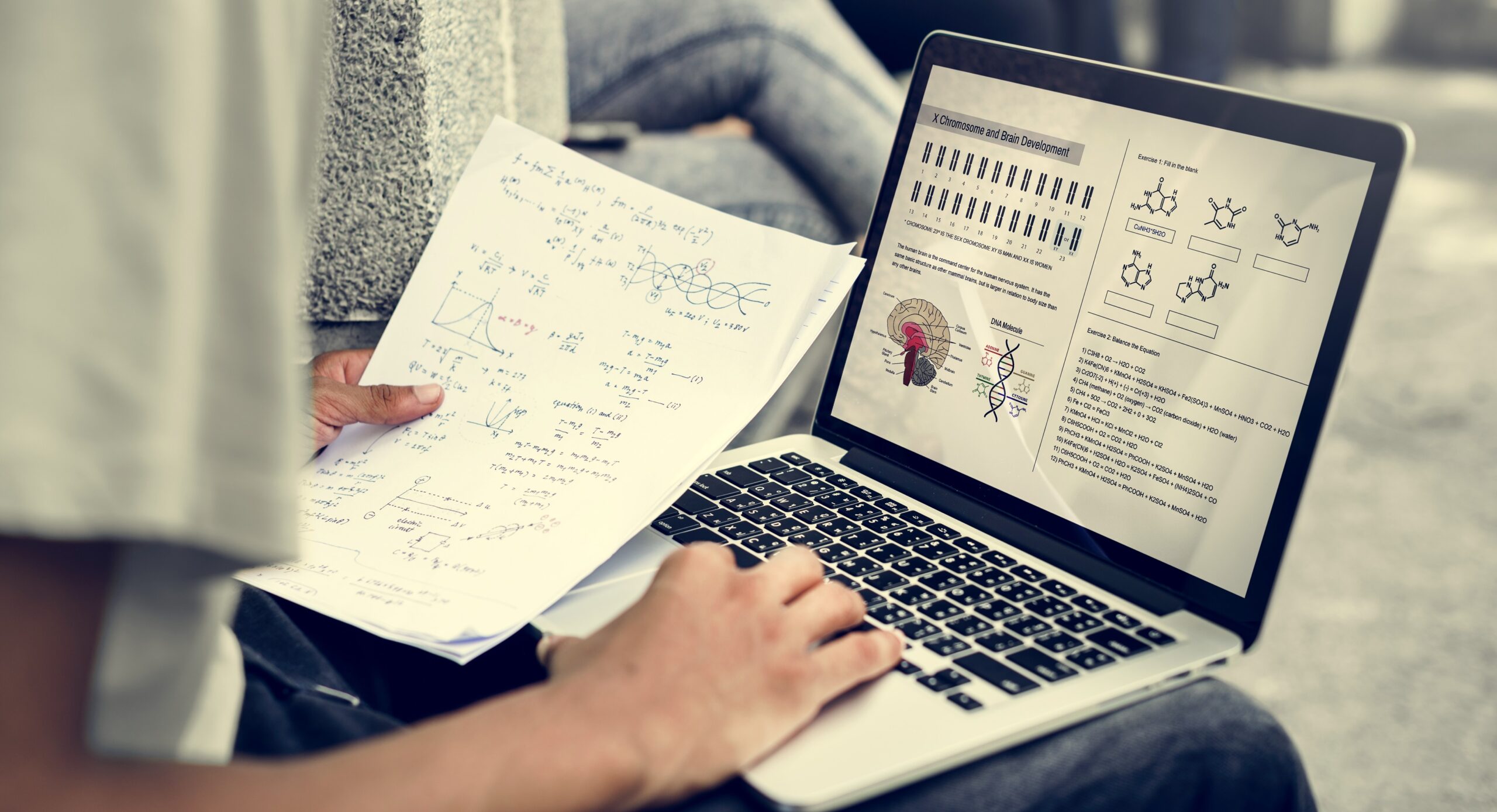 As the world observed Computer Literacy Day this past Saturday, December 2nd, we must discuss how Indian schools can take proactive measures to enhance computer literacy among students.
Computer literacy is the ability to use computers and related technologies effectively and efficiently. It is a vital skill for children to learn today, as computers are ubiquitous and indispensable in almost every aspect of life. Here are some reasons why computer literacy is important for children to know:
Cyberbullying and cybercrimes: As more and more children use the internet and social media, they are exposed to the risks of cyberbullying and cybercrimes, such as harassment, identity theft, fraud, and hacking. Computer literacy can help children to protect themselves from these threats, by teaching them how to use online security tools, such as passwords, antivirus software, and encryption. It can also help them to recognize and report cyberbullying and cyber crimes, and to seek help and support when needed.
Artificial intelligence (AI): AI is the technology that enables machines to perform tasks that normally require human intelligence, such as learning, reasoning, and decision-making. AI is transforming various fields and industries, such as education, health care, entertainment, and transportation. Computer literacy can help children to understand and interact with AI, by teaching them how AI works, what its benefits and limitations are, and how to use it responsibly and ethically.
School curriculum and career opportunities: The school curriculum and the job market are increasingly demanding computer literacy skills, such as coding, web design, data analysis, and media creation. Computer literacy can help children to excel in their academic and professional pursuits, by teaching them how to use various tools and software that are relevant and useful for their learning and work. It can also help them to explore and discover new interests and passions, and to develop their creativity and problem-solving skills.
However, many schools are behind in teaching students about actual tools and software that they must know. They are only taught the basic HTML, MS Office, and some redundant software which are now becoming obsolete. They must teach students beneficial software and exercises, such as:
Coding basics: This exercise introduces students to the fundamentals of programming, such as variables, loops, functions, and logic. Students can use online platforms such as Code.org, Code For Life, Microsoft MakeCode, Machine Learning for Kids, or Scratch, these are free-to-use tools available to create interactive games, animations, and stories using block-based or text-based coding languages.
Web design: This exercise teaches students how to create and design their websites using HTML, CSS, and JavaScript. Students can use online editors such as Codemoji, Weebly, Adobe Express, Google Sites, and WordPress.com to write and run their code and see the results in real-time. They can also learn from tutorials and examples on YouTube.
Media creation: This exercise encourages students to express their creativity and communication skills through digital media, such as images, videos, and podcasts. Students can use online tools such as Canva, Pixlr, Storybird, Padlet, and Tellagami, to edit and create images, WeVideo or Animoto, VN or Photogrid to edit and create videos, and Spotify, Anchor or SoundTrap to record and produce podcasts. They can also share their media creations with their peers and teachers on online platforms.
Online research: This exercise trains students to find and evaluate information from various online sources, such as search engines, databases, and websites. Students can use online tools such as AI Tools named Bing or ChatGPT to search for information on different topics, Google Scholar or Zotero to generate citations and references, and Grammarly to check and improve their writing.
Digital citizenship: This exercise educates students about the ethical and responsible use of technology, such as online safety, privacy, and cyberbullying. Students can use online resources such as Common-Sense Education or The Achievery to learn about the best practices and guidelines for being a good digital citizen. They can also participate in online discussions and activities that foster digital citizenship skills and awareness.