Kerala teacher's heart-warming incident from school goes viral on Facebook.
Recently Saji Jacob a government school teacher from Kerala posted an incident that happened in school on his Facebook account. The post has ever since gone viral and has been shared more than 4000 times. Acclaimed Malayalam director Aashiq Abu has also shared the same.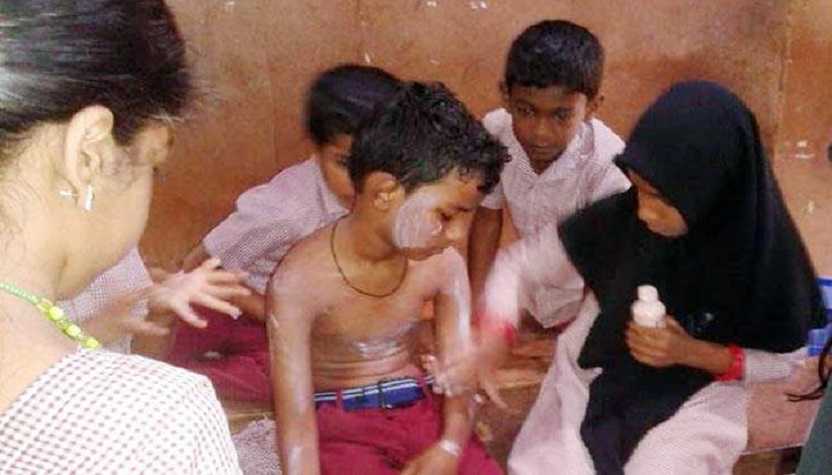 Humans are the most gifted species on the planet due to their capacity to think, reason, rationalise, learn and communicate. These gifts have led to near total domination of mankind over other species. However, these very gifts are not at all useful in inter-human relationships. On the contrary, the scheming human mind has only devised ways and means to increase the distances between each other.
Education is the bridge that has the potential to bring humans closer in love and compassion. In fact, the purpose of education should be to make each human kind, cooperative, unbiased, sympathetic (if not empathetic) and to sharpen their intellect and skill to be used in a way that will be beneficial for the society. In short, to help make the world a better place.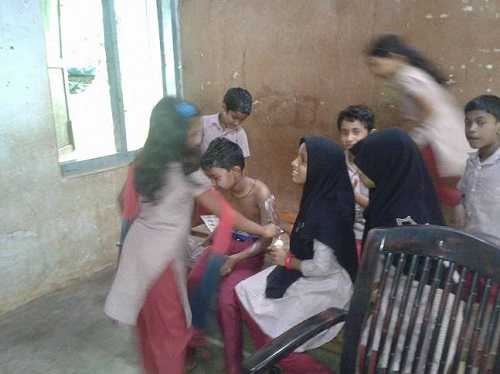 Sadly, that is not the case now.
The sole aim of sending children to schools and consequently colleges is to ensure that they get a job to get financial security. The next step in the hierarchy of the Indian mind is to get these young adults 'settled' — yes, a marriage, own house, sufficient bank balance and a car — and after that the cycle repeats. Academic excellence is measured by the marks/grades they score.
The above list of accomplishments is drilled so many times in the minds of children that they don't realise that education can also be about applying book concepts to real life, realising hidden social evils and fighting it, cooperating with each other to build a better space for everyone, being kind to and helping those who are in need, supporting those who deserve it and most importantly, living in the present without being anxious about the future doing whatever one could to make themselves and others happy.
Out of millions of teachers in India, there are a few who rise above the daily delivery of academic concepts and believe that children also need to learn to be good human beings. One such teacher is Saji Jacob, teaching at a government school in Kerala, the kind of teacher every student deserve, but doesn't get. He takes it upon himself to ensure that his students not only learn what's in the books, but also what's necessary to become a good human being. He encourages interaction among students regardless of their age, gender, sex, religion and instils in them the unbiased civic sense and humanity every individual should ideally have.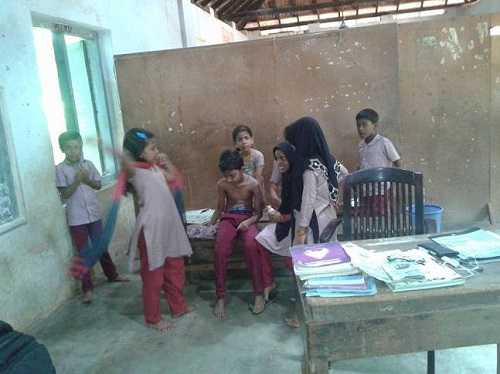 Recently Jacob posted an incident that happened in school on his Facebook account. The incident left him amused, happy and hopeful, all at the same time and compelled him to share it on the social media platform. Following is a close translation of the post he made in Malayalam.
"When I reached the class yesterday, I saw students, in different small groups, discussing something very seriously. Yashwant's entire body had rashes and boils, possibly due to some allergy.
A few students ran to get Tulsi leaves, some of them to get turmeric and returned in a matter of minutes. They asked Yashwant to eat some Tulsi leaves; some of them crushed the leaves and applied on his body.
Amid all this, Arya and Fida came to me running. "There is a better medicine at my house, we will bring that," they said. They had apparently used it when they got a similar allergy. I nodded, and they got it as soon as they could. It was calamine lotion.
They removed Yashwant's shirt themselves, applied the lotion on his body. Rashes and boils disappeared in an hour. I was silently observing all this, wondering isn't all these what we should be expecting from children than academic excellence."
The post has ever since gone viral and has been shared nearly 4,000 times. Among those who shared the post is acclaimed Malayalam director Aashiq Abu. The comments below Jacob's post provide an insight into the mindset of people today and whether these students are truly the future of India. Many comments praise the students for being thoughtful and helpful, believing that these kids will turn into citizens who would help others rather than pulling out their phones to record others troubles.
However, like always, a fair share of critics have voiced their opinion saying this innocence and helping mentality will wear off by the time these children hit their teens.
A person even commented, "A Muslim 'woman' applying medicine on a Hindu 'man' and wondered how the girl is still alive. That's the sad part about the society, right? Such people exist.
One of the reasons that this post is being extensively shared is that maybe it gives people a ray of hope to cling on to that maybe this is the world to come tomorrow. A world powered by education where people help one another regardless or caste, gender and religion.
NIOS celebrates 33rd Foundation Day
Dr. Subhas Sarkar addresses the 33rd Foundation Day Celebrations of NIOS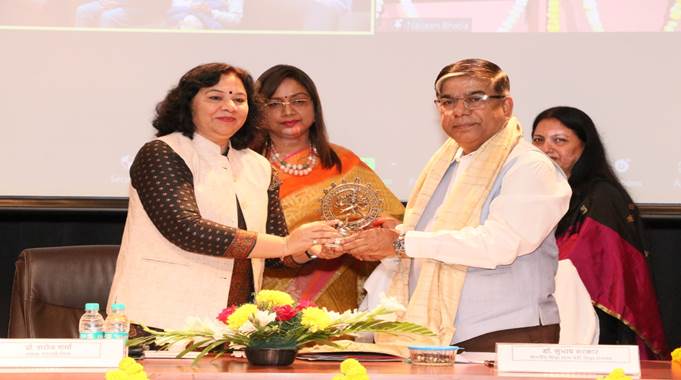 Union Minister of State for Education, Dr. Subhas Sarkar addressed the 33rd Foundation Day Celebrations of NIOS as the Chief Guest.
The function was attended by senior officials of the Ministry of Education, Chairpersons of educational institutions, Heads of Departments, officers, and staff of NIOS. Prof. Naval Kishore Ambasht, former Chairman, of NIOS and Pro-Vice Chancellor, of the Central University of Haryana, Prof. Sushma Yadav graced the occasion.
Dr. Subhas Sarkar in his address appreciated the various programmes and schemes of NIOS and said that NIOS is lighting the lamp of knowledge all over the world. Talking about the Azadi Ka Amrit Mahotsav, he mentioned that today's children will be young people in the age group of 30-40 years on the completion of 100 years of independence and will be responsible for building our nation.
He said that the Ministry of Education has entrusted NIOS with several responsibilities such as developing inclusive education resources, expanding the open and distance education system in states/UTs, translating all courses into more languages as required, creating Indian Knowledge Tradition based courses and propagating Indian culture by translating them into major foreign languages. He also praised the programmes of NIOS enrolling 10 crore adults under 'Basic Literacy Assessment', training of in-service teachers, Gender Green Project, and training in Yoga. He said that Indian Sign Language as a subject at the secondary level has been acknowledged on national and international platforms. He described the launch of an e-library called 'DEEP' by NIOS as a big step forward.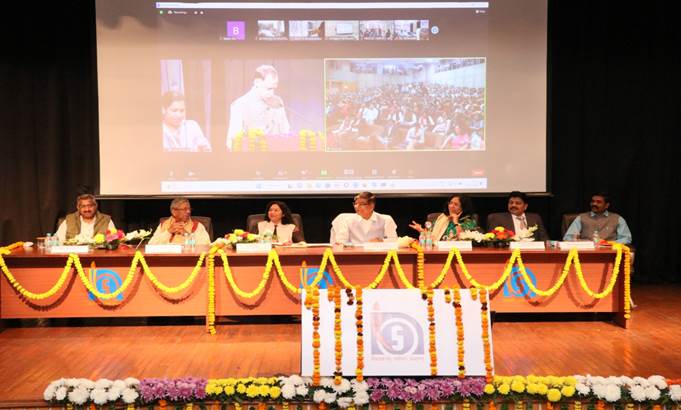 Prof. Saroj Sharma spoke about the journey of 33 years of NIOS and highlighted the special achievements. She said that NIOS is one of the two National Boards of Education under the Ministry of Education, which provides school education through Open and Distance Learning (ODL) for secondary, senior secondary, and vocational education. She elaborated on the role of NIOS in the field of education, efforts being made by NIOS for the successful implementation of the New Education Policy, Virtual Open School, Digital Library (DEEP), NEPIA Project, MoU with Ministry of Defence for Agniveer Project, setting up of Mukta Kaushal Kendras and subjects offered under Indian knowledge Tradition.
It was also conveyed by her that a curriculum called 'Aarambhika' is being developed by NIOS for catering to the Indian Diaspora.
A documentary based on the journey of 33 years of educational endeavours of NIOS was presented on the occasion. In this documentary, 'All England Badminton winner Pullela Gopichand said that most of the players in his badminton academy are getting an education from NIOS.
NIOS alumni, Ms. Niranjana and Vinod Kumar Chaudhary were also felicitated on the occasion. Shri Vinod Kumar said that only due to his education in NIOS, he was able to get the credit of making the Guinness Book of World Records 10 times (8 in Typing and 2 in sports). A proud learner of NIOS, Ms. Niranjana is a successful ventriloquist. Prof. N. K. Ambasht, former Chairman, NIOS said that in this age of technology, innovations must lead to developing 'standalone' courses for the Indian Diaspora, to achieve the goals of the National Education Policy- 2020. Pro-Vice Chancellor, Prof. Sushma Yadav said that the role of NIOS increases in the light of New Education Policy. NIOS has such potential that the institute will be able to achieve the ambitious goals of National Education Policy 2020 in the coming years.
The half-yearly magazine of NIOS 'Pragyan' was released by Dr. Subhas Sarkar on this occasion.