Khan Academy is knocking at the doors of the Rs. 5.9 lakh Cr Indian education market
Khan Academy is one of the world's leading online educators and now it has its sights set firmly on India. The Academy has partnered with Tata Trusts to create specialised, freely available online content tailor-made for India.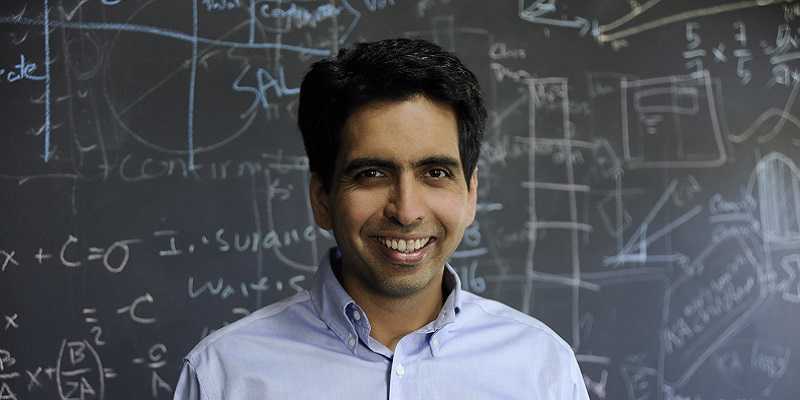 The Khan Academy was born out of simple desire of Salman Khan to help out his cousin Nadia in mathematics. But since Nadia lived in New Orleans and Salman was in Boston working at a hedge fund, he began tutoring her remotely and would record videos and post them on YouTube. This was circa 2004.
Salman realised that making videos was working as his cousins could watch them whenever they needed to, at their own pace and even multiple times. Soon others stumbled upon his videos, which gave him enough of a business case to set up the now-famous Khan Academy. From then, there was no looking back for Salman.
The next 6 years saw the release of approximately 2,000 tutorials which garnered a viewership of one lakh eyeballs a day. Finally, in 2008, Khan Academy was incorporated as a non-profit, and until late 2009, Salman worked on the academy in his free time. Soon after, he quit his hedge fund job and focused his complete attention on Khan Academy. Currently, the academy has over 90 full-time employees in Mountain View, California.
Khan Academy currently boasts of 31 million registered students, one million registered teachers, 15 million site visits per month, users across 190 countries, 580 million lessons delivered and over four billion completed problems. Currently, there are courses in Polish, English, Czech, Hindi, Malayalam, Chinese, Swahili, Russian, Indonesian, German, Spanish, Turkish, Xhosa, Urdu, Arabic, Bengali and many others. The team intends to add more Indian languages in the coming years.
So how does this online education behemoth plan to establish itself in the Indian market? The Indian education market is believed to be worth Rs 5.9 trillion and the online education space is believed to touch $40 billion by 2017. With the growing Internet and mobile phone penetration happening in the country, there are several startups trying to make their presence felt in the education and tutoring space. Embibe, SimpliLearn, Vedantu, Edurekha and Xamcheck are some of the key players in the space.
On this front, the team says it observed that India is currently the fifth largest user base for Khan Academy. Since 2012, the video views have grown at 45 % y-o-o in India, and over 40 % of the user base is from secondary school or college students. The plan of action is to build a team in India in 3 areas – content, growth/adoption, and partnerships and implementation.
Sandeep Bapna, who earlier was a part of International Finance Corporation (IFC), World Bank and had even founded edutech platform Engrami, is now the India Country Manager at Khan Academy.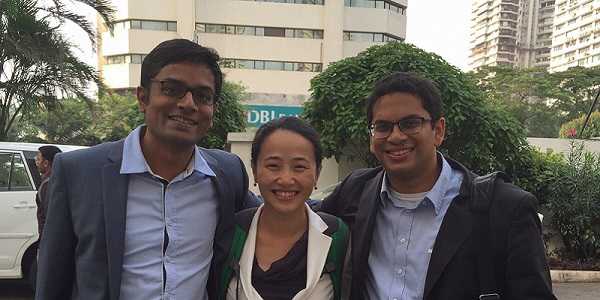 Sandeep Bapna – India Head, Yin Lu – Head of International, and Arif Kadir – Head – Strategic Initiatives. (with pic)
He says, The sheer scale and diversity of the Indian education landscape presents a significant challenge for any educator. The challenge for Khan Academy will be to deliver sufficiently versatile education resources that can be adapted to, and remain relevant to learners in these different environments. In particular, it will be challenging — but still vital — to reach under-served populations who may lack the awareness and have limited access to broadband networks and devices, among other issues.
Apart from support from Bill and Melinda Gates Foundation, The Board Foundation, O'Sullivan Foundation, Google and Skool Foundation, the non-profit also partnered with Tata Trusts to create specialised, freely available online content tailor-made for India. Apart from hiring Indian teachers, the team will also be creating content in Indian languages based on the NCERT textbooks.
NIOS celebrates 33rd Foundation Day
Dr. Subhas Sarkar addresses the 33rd Foundation Day Celebrations of NIOS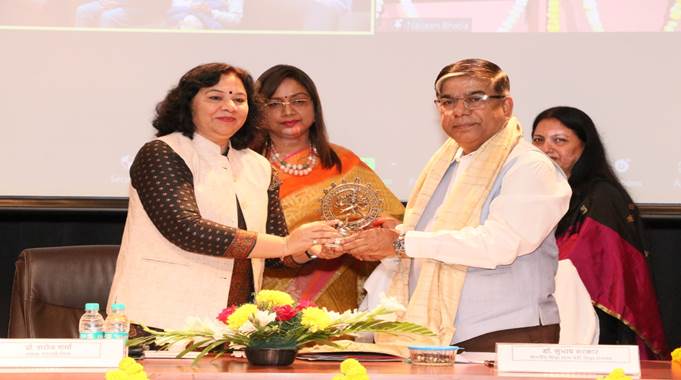 Union Minister of State for Education, Dr. Subhas Sarkar addressed the 33rd Foundation Day Celebrations of NIOS as the Chief Guest.
The function was attended by senior officials of the Ministry of Education, Chairpersons of educational institutions, Heads of Departments, officers, and staff of NIOS. Prof. Naval Kishore Ambasht, former Chairman, of NIOS and Pro-Vice Chancellor, of the Central University of Haryana, Prof. Sushma Yadav graced the occasion.
Dr. Subhas Sarkar in his address appreciated the various programmes and schemes of NIOS and said that NIOS is lighting the lamp of knowledge all over the world. Talking about the Azadi Ka Amrit Mahotsav, he mentioned that today's children will be young people in the age group of 30-40 years on the completion of 100 years of independence and will be responsible for building our nation.
He said that the Ministry of Education has entrusted NIOS with several responsibilities such as developing inclusive education resources, expanding the open and distance education system in states/UTs, translating all courses into more languages as required, creating Indian Knowledge Tradition based courses and propagating Indian culture by translating them into major foreign languages. He also praised the programmes of NIOS enrolling 10 crore adults under 'Basic Literacy Assessment', training of in-service teachers, Gender Green Project, and training in Yoga. He said that Indian Sign Language as a subject at the secondary level has been acknowledged on national and international platforms. He described the launch of an e-library called 'DEEP' by NIOS as a big step forward.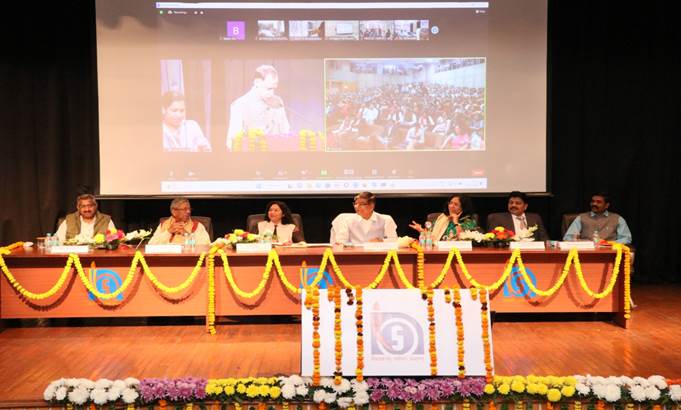 Prof. Saroj Sharma spoke about the journey of 33 years of NIOS and highlighted the special achievements. She said that NIOS is one of the two National Boards of Education under the Ministry of Education, which provides school education through Open and Distance Learning (ODL) for secondary, senior secondary, and vocational education. She elaborated on the role of NIOS in the field of education, efforts being made by NIOS for the successful implementation of the New Education Policy, Virtual Open School, Digital Library (DEEP), NEPIA Project, MoU with Ministry of Defence for Agniveer Project, setting up of Mukta Kaushal Kendras and subjects offered under Indian knowledge Tradition.
It was also conveyed by her that a curriculum called 'Aarambhika' is being developed by NIOS for catering to the Indian Diaspora.
A documentary based on the journey of 33 years of educational endeavours of NIOS was presented on the occasion. In this documentary, 'All England Badminton winner Pullela Gopichand said that most of the players in his badminton academy are getting an education from NIOS.
NIOS alumni, Ms. Niranjana and Vinod Kumar Chaudhary were also felicitated on the occasion. Shri Vinod Kumar said that only due to his education in NIOS, he was able to get the credit of making the Guinness Book of World Records 10 times (8 in Typing and 2 in sports). A proud learner of NIOS, Ms. Niranjana is a successful ventriloquist. Prof. N. K. Ambasht, former Chairman, NIOS said that in this age of technology, innovations must lead to developing 'standalone' courses for the Indian Diaspora, to achieve the goals of the National Education Policy- 2020. Pro-Vice Chancellor, Prof. Sushma Yadav said that the role of NIOS increases in the light of New Education Policy. NIOS has such potential that the institute will be able to achieve the ambitious goals of National Education Policy 2020 in the coming years.
The half-yearly magazine of NIOS 'Pragyan' was released by Dr. Subhas Sarkar on this occasion.