KV Sangathan Turns Its Schools Into Quarantine Centres To Fight COVID-19
KV schools are doing more than just their part in the COVID-19 fight for education, KVS to become quarantine centre as well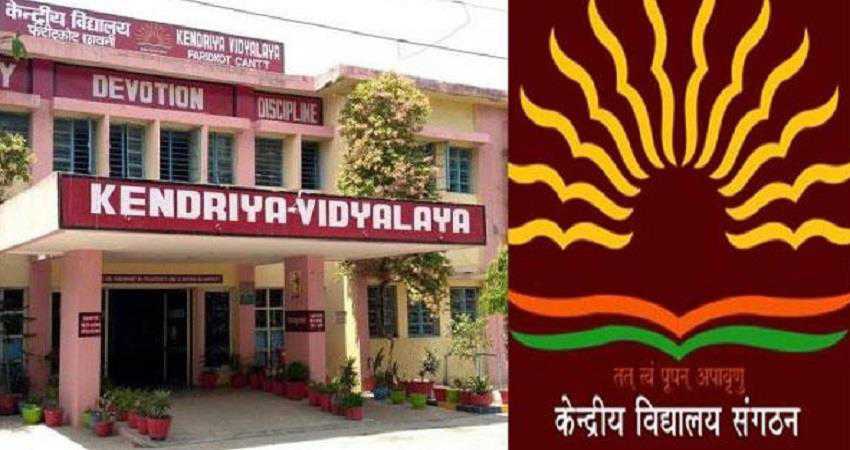 In wake of COVID-19 threat, the Ministry of Human Resource Development is promptly active in this challenging time and has taken several steps to jointly combat COVID-19 by taking preventive and precautionary measures in all academic institutions across the country. In this regard, KVS has taken various steps to contribute to the on-going fight against COVID-19.
Quarantine Centres in KVs
Keeping in view the alarming situation created by Covid-19 in the country, it was decided that on a formal request from any defence authority or district administration, the schools shall allow the use of classrooms of KV school buildings for temporary housing of suspected Covid-19 cases. As on date, 80 KVS across the country have been taken over by various competent authorities for using them as Quarantine Centres.
Contribution in PM-CARES Fund
KVS Staff-Teachers and Non-Teaching Staff contributed an amount of Rs. 10,40,60,536/- towards the #PMCARES Fund as a contribution from our employees to support the Nation during these critical moments arising due to outbreak of #COVID19. The amount of individual contribution ranges from one day's salary to Rs. 1 Lakh.
Initiatives of KVS Teachers
A large number of KVS Teachers, as responsible educators and mentors, have risen to the occasion in the face of the global pandemic of COVID-19 and are connecting with their students through digital platforms to compensate for the loss of quality instruction time.
KVS has shared some action points with all the Principals, for implementation to the extent possible, to encourage all teachers in the system to engage their students in learning through digital modes. An essential protocol has also been designed for the online classes to be conducted by our Teachers.
Using NIOS Platform
KVS has shared the schedule of lessons of the recorded and lives programmes of NIOS for secondary and senior secondary classes from their SWAYAM PRABHA PORTAL commencing from the 7th April 2020.
The information has been disseminated to all the Vidyalayas to ensure wide publicity amongst teachers, students, and their parents. Teachers have been advised to get in touch with students through various media, such as e-mail, Whatsapp, SMS, etc. to ensure that a maximum number of students are benefitted by the programme.
Nomination of Teachers for Live Interactions
KVS has nominated some selected teachers for Live Session conducted by NIOS at SwayamPrabha Portal to address the queries and clear the doubts of the learners through Skype and Live Web Chat. The details of the nominated teachers have been shared with all the ROs.
These nominated teachers will prepare additional material/notes on the content broadcasted in the morning session of the same day so that the doubts of the learner could be clarified during the live session and if doubts are not coming in during live session then the faculty will recapitulate the content or transact the content through PPT/suitable teaching aids.
Data of Online Teaching in KVS during Lock Down
Data regarding usage of Open/Online Resources for Teaching in KVS during Lockdown
| | | | | |
| --- | --- | --- | --- | --- |
| Region Name | No. of teachers who have started taking classes using online resources | Which platforms being used | Classes and subject for which online instructions have been undertaken | Number of Students Participating (approx) |
| ALL REGIONS | 32247 | WhatsApp, Google Classroom, Khan Academy, E-blog of the Region and others, Skype, ePathshala, Zoom, Diksha, worksheet, self-made videos, Blogs (RO/KV) Tutorial links, Swayam Prabha Channel, Microsoft Team, YouTube, NIOS online Classes, NCERTAPP, NCERTe-learning | Class II to XII (All Subject) | 707312 |
Mental Well-Being of Students
Due to the sudden closure of the Vidyalayas in view of the global pandemic of COVID-19, the Principals and teachers are not only focusing on continuing education through suitable interventions viz -online resources and collaborative portals for the transaction of content but are also reaching out to their students to ensure their mental well-being as well. Hence, Kendriya Vidyalaya Sangathan has given directions to all Vidyalayas throughout the country to undertake measures in this regard.
Information regarding implementation of the above directions is being taken from all the Kendriya Vidyalayas on weekly basis to ensure proper monitoring of the activities. According to the latest report received:
A dedicated e-mail for Guiding and counselling has been established in all Vidyalayas across the country.
Teachers have been identified for attending and addressing the problems of students.
331 trained Counselors have been engaged on a part-time contract basis. In Vidyalayas where services of trained counsellors are not available to help from Counselors of neighbouring Vidyalaya is being taken.
268 Kendriya Vidyalaya teachers trained in Guidance &Counselling from NCERT have also been involved.
Till last Friday queries from 2393 students and 1648 parents have been received which have been attended promptly.
Source: pib.gov.in
10 Unforgettable Films That Celebrate Inspiring Teachers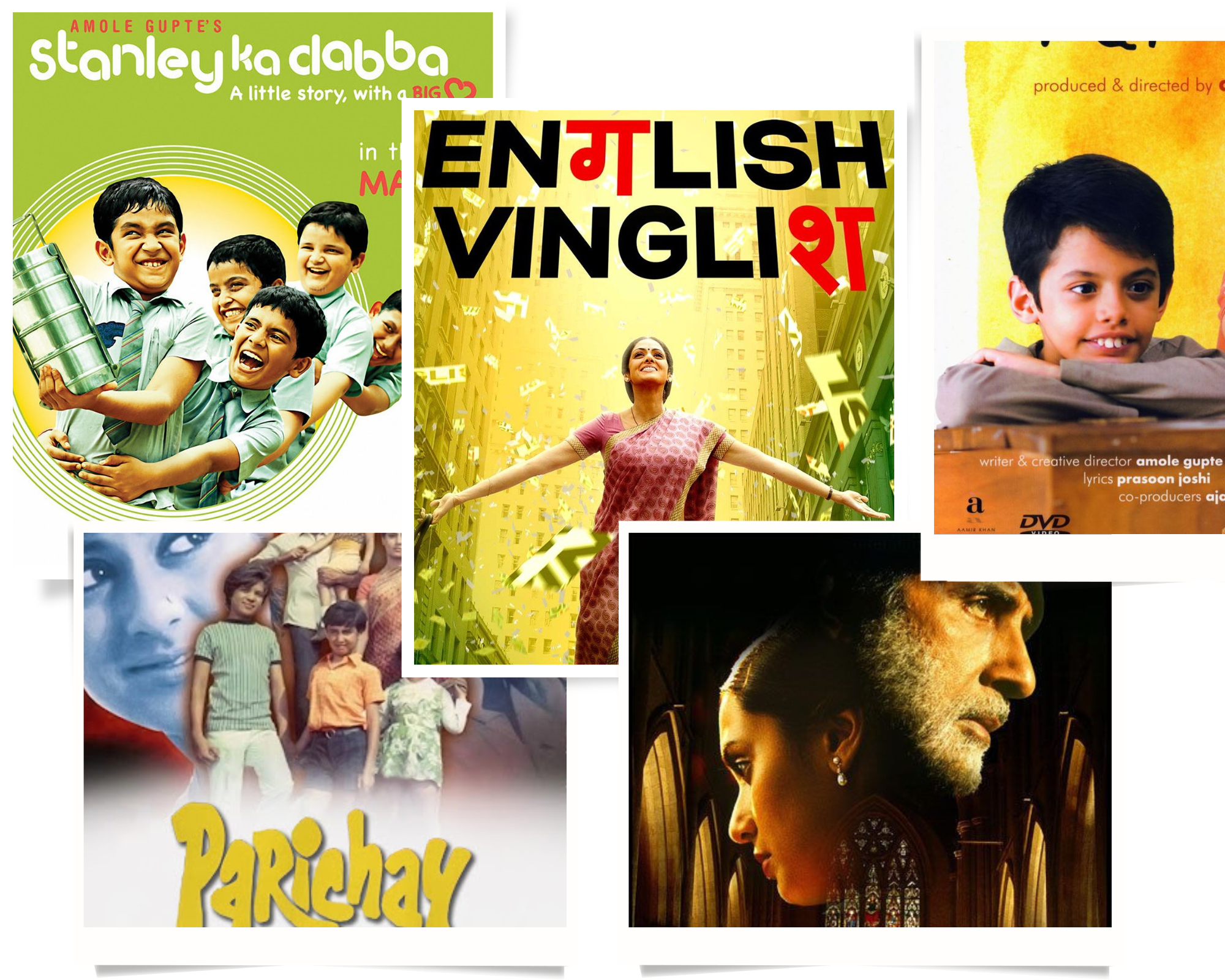 Lights, Camera, Learn!
As we celebrate Teacher's Day in the month of September, here are the list of films that featured some stories and teachers who left an indelible mark on the audience in cinema, showing the world how it only takes one teacher to inspire a million lives…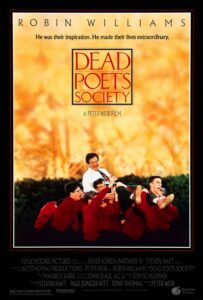 Dead Poet's Society (1989): "Dead Poets Society" is an acclaimed drama film about an unconventional English teacher who inspires his students to embrace poetry, think independently, and seize the day. It explores the conflicts between personal aspirations and societal expectations, offering a thought-provoking exploration of individuality and the pursuit of dreams.
Where to watch- Disney + Hotstar
Directed by- Peter Weir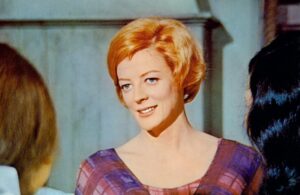 The Prime of Miss Jean Brodie (1969): "The Prime of Miss Jean Brodie" is a captivating tale of a passionate and unconventional teacher who leaves an indelible mark on her students at an all-girls school in 1930s Edinburgh, empowering them to embrace their individuality, challenge societal norms, and strive for greatness in a world that seeks to confine them.
Where to watch- YouTube
Directed By- Ronal Neame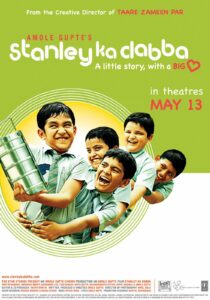 Stanley Ka Dabba (2011): "Stanley Ka Dabba" is a heartwarming film that tells the touching story of Stanley, a young boy with a vivid imagination, who faces adversity when his schoolmates try to steal his lunchbox (dabba) every day. With the compassionate guidance of his teacher, Stanley finds solace, resilience, and the power to overcome obstacles, showcasing the transformative impact of friendship, mentorship, and the indomitable spirit of childhood.
Where to watch- Disney+Hotstar
directed by- Amole Gupte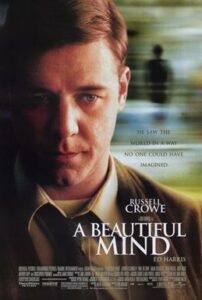 "A Beautiful Mind" (2001): A biographical film that chronicles the life of mathematician John Nash. The story explores Nash's struggles with mental illness and the challenges he faces in differentiating between reality and hallucinations. Supported by his dedicated wife, Alicia, Nash perseveres and makes significant contributions to the field of mathematics.
Where to watch- Amazon Prime Video
Directed by- Ron Howard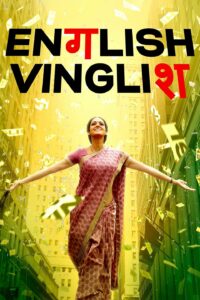 English Vinglish (2012): A heartfelt film that revolves around the transformative journey of Shashi, a middle-aged Indian housewife who embarks on a trip to New York and enrolls in an English language course. With the guidance and encouragement of her patient and understanding teacher, Shashi not only improves her English-speaking skills but also discovers her self-worth, gaining confidence, and finding her voice in a world that underestimated her.
Where to watch- Jio Cinema 
Directed by- Gauri Shinde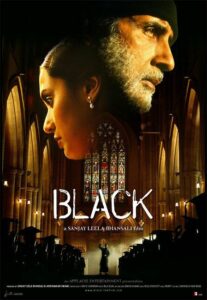 Black (2005): A film that explores the life of Michelle McNally, a visually and hearing-impaired girl, and her relationship with her teacher, Debraj Sahai. Through their unconventional bond, Debraj strives to break through the barriers of Michelle's disabilities, guiding her towards education, communication, and self-discovery, ultimately illuminating the triumph of the human spirit and the power of perseverance.
Directed by- Sanjay Leela Bhansali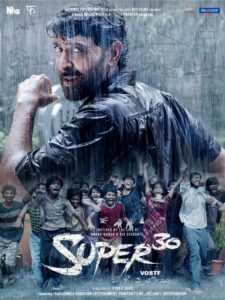 Super 30 (2019): "Super 30" is a film based on the true story of mathematician Anand Kumar. The movie depicts Anand's journey as he establishes the "Super 30" program, where he selects talented but underprivileged students and trains them for the highly competitive Indian Institute of Technology (IIT) entrance exams. With his unconventional teaching methods and unwavering belief in his students' potential, Anand empowers them to overcome social and economic barriers, offering them a chance at a brighter future. The film highlights the transformative impact of education, determination, and the power of dreams.
Where to watch: Disney + Hotstar
Directed By: Vikas Bahl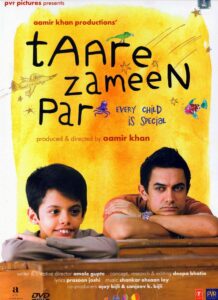 Taare Zameen Par (2007): " A film that revolves around the story of Ishaan, a young boy with dyslexia, and his journey of self-discovery. When Ishaan's struggles with academics and unconventional ways of learning go unnoticed by his family and teachers, a new art teacher enters his life. With his understanding and compassionate approach, the teacher helps Ishaan unlock his hidden potential, allowing him to thrive and shine in his own unique way. The film beautifully explores the importance of recognizing and nurturing the individual talents and strengths of every child.
Where to watch- Netflix
Directed by- Aamir Khan, Amole Gupte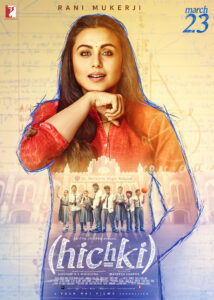 Hichki (2018): "Hichki" is an uplifting film that tells the inspiring story of Naina Mathur, a woman with Tourette syndrome who dreams of becoming a teacher. Despite facing rejection and discrimination due to her condition, Naina secures a teaching job at an elite school. She takes on the challenge of teaching a class of unruly and privileged students, using her determination and unique teaching methods to break through their barriers and make a positive impact on their lives. "Hichki" portrays the power of perseverance, inclusivity, and the ability to overcome adversity.
Where to watch- Amazon Prime Videos
Directed by- Siddharth P. Malhotra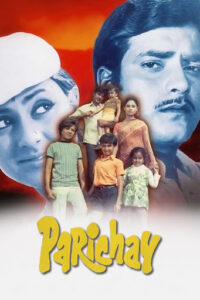 Parichay (1972): Ravi, a struggling job seeker, reluctantly accepts the daunting task of tutoring five unruly and privileged children who have managed to intimidate their previous teachers. As he navigates the challenges of teaching this challenging group, Ravi's unwavering determination and unconventional teaching methods begin to transform not only the students but also his own life.
Where to watch- Zee5, YouTube
Directed by- Gulzar