Let's Boogie Woogie at Subodh Public School, Jaipur
We were back to school, not as a student though, but as Team ScooTalks … to cover this loaded-with-energy event at Subodh Public School. Going to school, while it wasn't all that fun back then, but today as we visited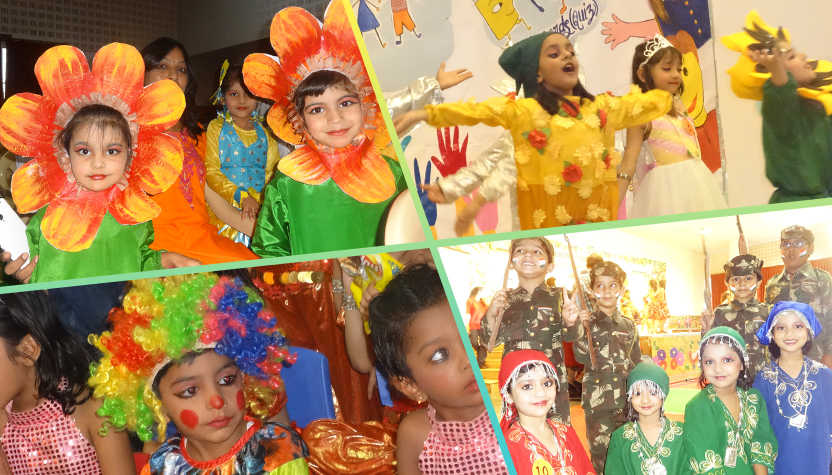 We were back to school, not as a student though, but as Team ScooTalks … to cover this loaded-with-energy event at Subodh Public School. Going to school, while it wasn't all that fun back then, but today as we visited this one school, it enthused us with energy to see lil' angels kicked up for the inter-school competition held in the school. The kindergarten students from as many as 17 schools of Jaipur truly proved the fact that kids set an example – not for one, but for many a things – being an inspiration to grown-ups as well.
Let's Boogie Woogie, part of ABRACADABRA, sets many feet tapping. It was not only music to the ears but was also a lesson to many as it focused on ecosystem, environment and its preservation.
With several heart-winning performances, it was surely a tough job for the judges to finalize on any three top winners. It was a sight to see smiling and perked-up kids dressed as flowers, fairies, tigers, birds, trees, and what nots!
The competition was finally won by Subodh Public, who had performed on Bezubaan kabse mai rah, their theme song for the school's campaign to help save tigers. While the boys were dressed up as tigers, the girls personated angels from heaven trying to protect the extincting species.
Wearing red glittering dresses, girls from Tagore International School resembled no less that barbies. These talented young girls stole everybody's heart to win second place in the competition.3rd prize was won by Jayshree Periwal School, who led the crowd to cheer as high as India-Pak cricket match with their performance based on the virtue Hope.
These many participants, beautiful performances, three winners … the principal, Dr. Bela Joshi, wasn't satisfied, and so she went on to announce three more winners for their outstanding performances. These proud winners are Divakshi from Brightland Public School, Simran Iqbal and Khushi Shah from Jayshree Periwal.
There were many captivating performances other than by the winners. Chote stars truly rocked the stage with performances on songs like Dil hai Chota Sa, Chanda Suraj Lakhon Taare, with vitures as their inspirational messages, like brotherhood, ambition, equality, save girl child, save tigers, togetherness, etc.
NIOS celebrates 33rd Foundation Day
Dr. Subhas Sarkar addresses the 33rd Foundation Day Celebrations of NIOS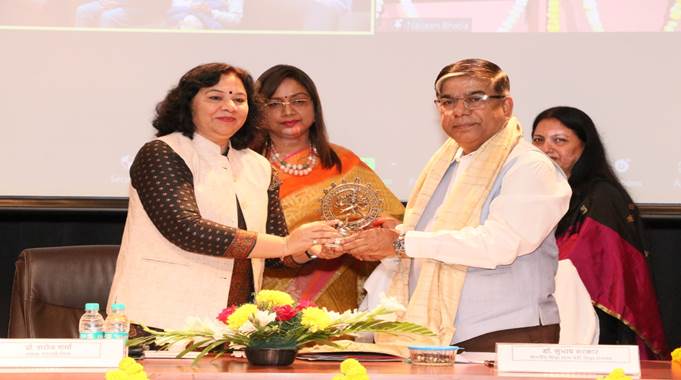 Union Minister of State for Education, Dr. Subhas Sarkar addressed the 33rd Foundation Day Celebrations of NIOS as the Chief Guest.
The function was attended by senior officials of the Ministry of Education, Chairpersons of educational institutions, Heads of Departments, officers, and staff of NIOS. Prof. Naval Kishore Ambasht, former Chairman, of NIOS and Pro-Vice Chancellor, of the Central University of Haryana, Prof. Sushma Yadav graced the occasion.
Dr. Subhas Sarkar in his address appreciated the various programmes and schemes of NIOS and said that NIOS is lighting the lamp of knowledge all over the world. Talking about the Azadi Ka Amrit Mahotsav, he mentioned that today's children will be young people in the age group of 30-40 years on the completion of 100 years of independence and will be responsible for building our nation.
He said that the Ministry of Education has entrusted NIOS with several responsibilities such as developing inclusive education resources, expanding the open and distance education system in states/UTs, translating all courses into more languages as required, creating Indian Knowledge Tradition based courses and propagating Indian culture by translating them into major foreign languages. He also praised the programmes of NIOS enrolling 10 crore adults under 'Basic Literacy Assessment', training of in-service teachers, Gender Green Project, and training in Yoga. He said that Indian Sign Language as a subject at the secondary level has been acknowledged on national and international platforms. He described the launch of an e-library called 'DEEP' by NIOS as a big step forward.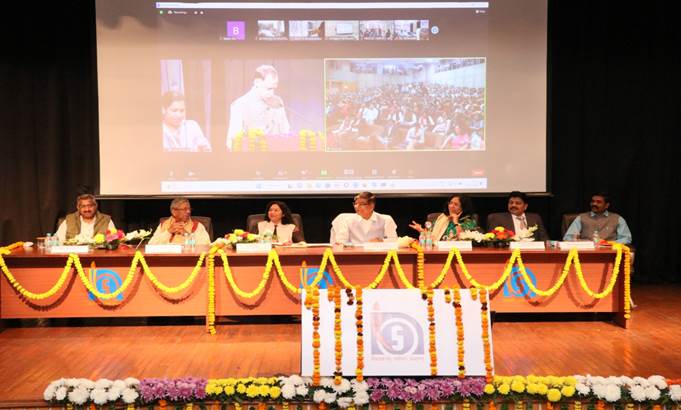 Prof. Saroj Sharma spoke about the journey of 33 years of NIOS and highlighted the special achievements. She said that NIOS is one of the two National Boards of Education under the Ministry of Education, which provides school education through Open and Distance Learning (ODL) for secondary, senior secondary, and vocational education. She elaborated on the role of NIOS in the field of education, efforts being made by NIOS for the successful implementation of the New Education Policy, Virtual Open School, Digital Library (DEEP), NEPIA Project, MoU with Ministry of Defence for Agniveer Project, setting up of Mukta Kaushal Kendras and subjects offered under Indian knowledge Tradition.
It was also conveyed by her that a curriculum called 'Aarambhika' is being developed by NIOS for catering to the Indian Diaspora.
A documentary based on the journey of 33 years of educational endeavours of NIOS was presented on the occasion. In this documentary, 'All England Badminton winner Pullela Gopichand said that most of the players in his badminton academy are getting an education from NIOS.
NIOS alumni, Ms. Niranjana and Vinod Kumar Chaudhary were also felicitated on the occasion. Shri Vinod Kumar said that only due to his education in NIOS, he was able to get the credit of making the Guinness Book of World Records 10 times (8 in Typing and 2 in sports). A proud learner of NIOS, Ms. Niranjana is a successful ventriloquist. Prof. N. K. Ambasht, former Chairman, NIOS said that in this age of technology, innovations must lead to developing 'standalone' courses for the Indian Diaspora, to achieve the goals of the National Education Policy- 2020. Pro-Vice Chancellor, Prof. Sushma Yadav said that the role of NIOS increases in the light of New Education Policy. NIOS has such potential that the institute will be able to achieve the ambitious goals of National Education Policy 2020 in the coming years.
The half-yearly magazine of NIOS 'Pragyan' was released by Dr. Subhas Sarkar on this occasion.