MHRD Facilitates eLearning Through SWAYAM PRABHA DTH Channels
NIOS initiates a unique method to ensure effective schooling to reach the unreached directly at doorstep, in wake of COVID-19. Innovations by NIOS in the telecast of Live sessions through Skype in association with KVS, NVS and CBSE & NCERT through Swayam Prabha DTH Channels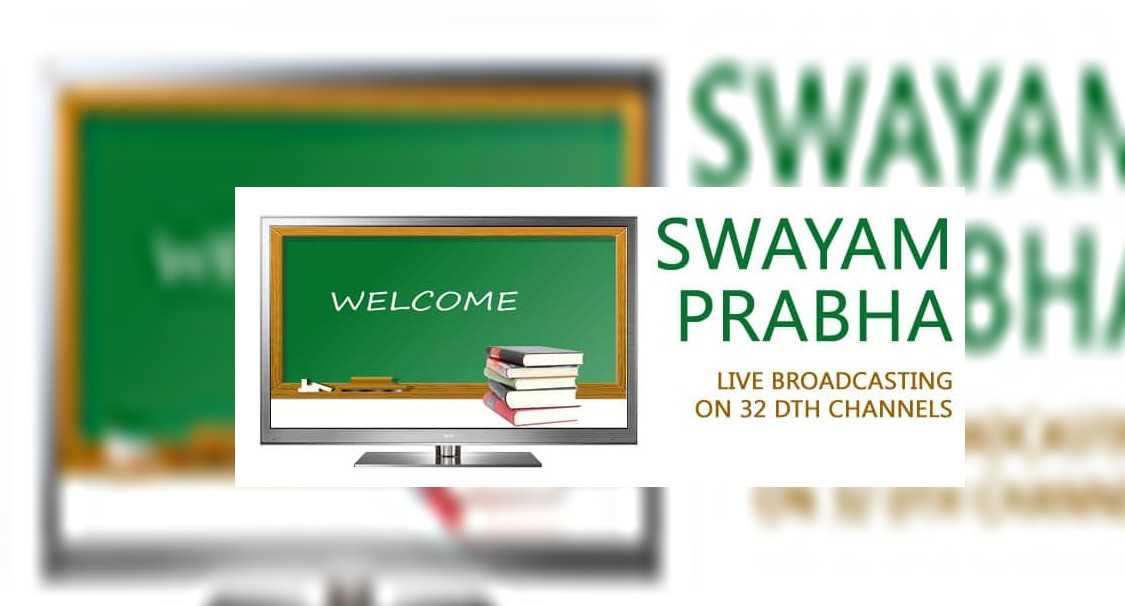 The HRD Ministry has taken several prompt, new and unique initiatives to ensure that the education of learners should not get affected by the challenging situation arising out of COVID 19.
Under the direction of MHRD, NIOS has initiated a unique method to ensure effective schooling to reach the unreached directly at doorstep. Fulfilling the objectives of quality education, content is being made available online through 'SWAYAM' MOOC platform of MHRD for various subjects from class 9th to 12th. Along with Self Learning Material, 'SWAYAM' portal provides video lectures and facility of self-assessment. The questions and queries of the learners are also being resolved through discussions forum.
In addition, for those who do not have much access to the internet, these video lectures are telecast on MHRD SWAYAMPRABHA TV channels with Live sessions to interact with their teachers and subject experts.
Those students who are preparing for JEE and NEET are benefited while sitting at home through this initiative.
In wake of COVID-19 pandemic, NIOS has made excellent innovations in the telecast of Live session through Skype in joint association with KVS, NVS and CBSE & NCERT through Swayam Prabha DTH Channel Panini (#27), Channel Sharda (#28) of NIOS and Channel Kishore Manch (#31) of NCERT. Now, the subject experts are able to connect for the Live telecast of SWAYAMPRABHA through the SKYPE from their home.
The learners can watch the lesson based educational programs on these DTH Channels and NIOS YouTube channel 6 hours of the recorded broadcast from 7.00 AM to 1.00 PM followed by 6 hours of Live session from 1.00 PM to 7.00 PM with four different subject experts for one and half hour session each. Learners can ask questions directly to the subject experts from their home through a phone call on the number displayed during Live session and through 'Student Portal' of NIOS web site directly in a live telecast.
On the request of the Union Minister for HRD Shri Ramesh Pokhriyal 'Nishank' and Union Minister of I&B Sri Prakash Javadekar Tata Sky and Airtel DTH operators have agreed to air three Swayam Prabha DTH channels on their DTH platform. Now these three Swayam Prabha DTH channels are available through all DTH service providers besides DD-DTH and Jio TV App. People can request their DTH 'Service Provider' for these channels without any extra cost as these are free to air channels. The learners can continue their education and learn even sitting at home in this difficult situation arisen due to unfortunate outbreak ofCOVID-19.
The channel number in different DTH service providers are as follows:
In Airtel TV: Channel # 437, Channel # 438 & Channel # 439
In vmVideocon: Channel # 475, Channel # 476, Channel # 477
In Tata sky: Channel # 756 which pops up a window for Swayamprabha DTH channels.
In Dish TV: Channel # 946, Channel # 947, Channel # 949, Channel # 950
SWAYAM PRABHA is an effective tool of learning for those who do not have internet access at their home. The SWAYAM PRABHA is a group of 32 DTH channels devoted to telecasting of high-quality educational programmes on a 24X7 basis using the GSAT-15 satellite. Every day, there will be new content for at least (4) hours which would be repeated 5 more times in a day, allowing the students to choose the time of their convenience. The channels are uplinked from BISAG, Gandhinagar. The contents are provided by NPTEL, IITs, UGC, CEC, IGNOU, NCERT and NIOS. The INFLIBNET Centre maintains the web portal. All 32 channels are available at DD DTH and JIO TV mobile App.
The DTH Channels cover the following:
a) Higher Education: Curriculum-based course contents at a post-graduate and under-graduate level covering diverse disciplines such as arts, science, commerce, performing arts, social sciences and humanities, engineering, technology, law, medicine, agriculture, etc. All courses would be certification-ready in their detailed offering through SWAYAM, the platform being developed for offering MOOCs courses.
b) School education (9-12 levels): modules for teacher's training as well as teaching and learning aids for children of India to help them understand the subjects better and also help them in preparing for competitive examinations for admissions to professional degree programmes.
c) Curriculum-based courses that can meet the needs of life-long learners of Indian citizens in India and abroad.
d) Assist students (class 11th & 12th) prepare for competitive exams.
Channels 01-10 are managed by CEC-UGC
Channels 11 to 18 are Managed by NPTEL
Channels 19 -22 are managed for high School students by IIT Delhi and is called IIT PAL
Channels 23, 24, 25 and 26 are managed by IGNOU New Delhi
Channels 27, 28 and 30 are managed by the NIOS, New Delhi
Channels 29 is managed by UGC-INFLIBNET, Gandhinagar
Channel 31 is managed by NCERT
Channel 32 is managed by IGNOU and NIOS jointly
For more details of SWAYAM PRABHA Channels kindly click the given link https://www.swayamprabha.gov.in/index.php/ch_allocation
Source: pib.gov.in
Oxford University Press India releases early-year solutions aligned with National Curriculum Framework for Foundational Stages (NCF-FS) and NEP 2020
The flagship OUP titles My Learning Train (pre-primary and primary), Oxford Advantage Little Champ (blended product for beginners and levels 1&2) and New Enjoying Mathematics (grades 1,2) emphasise interactivity-oriented approach conforming to the National Curriculum Framework for Foundational Stages 2022.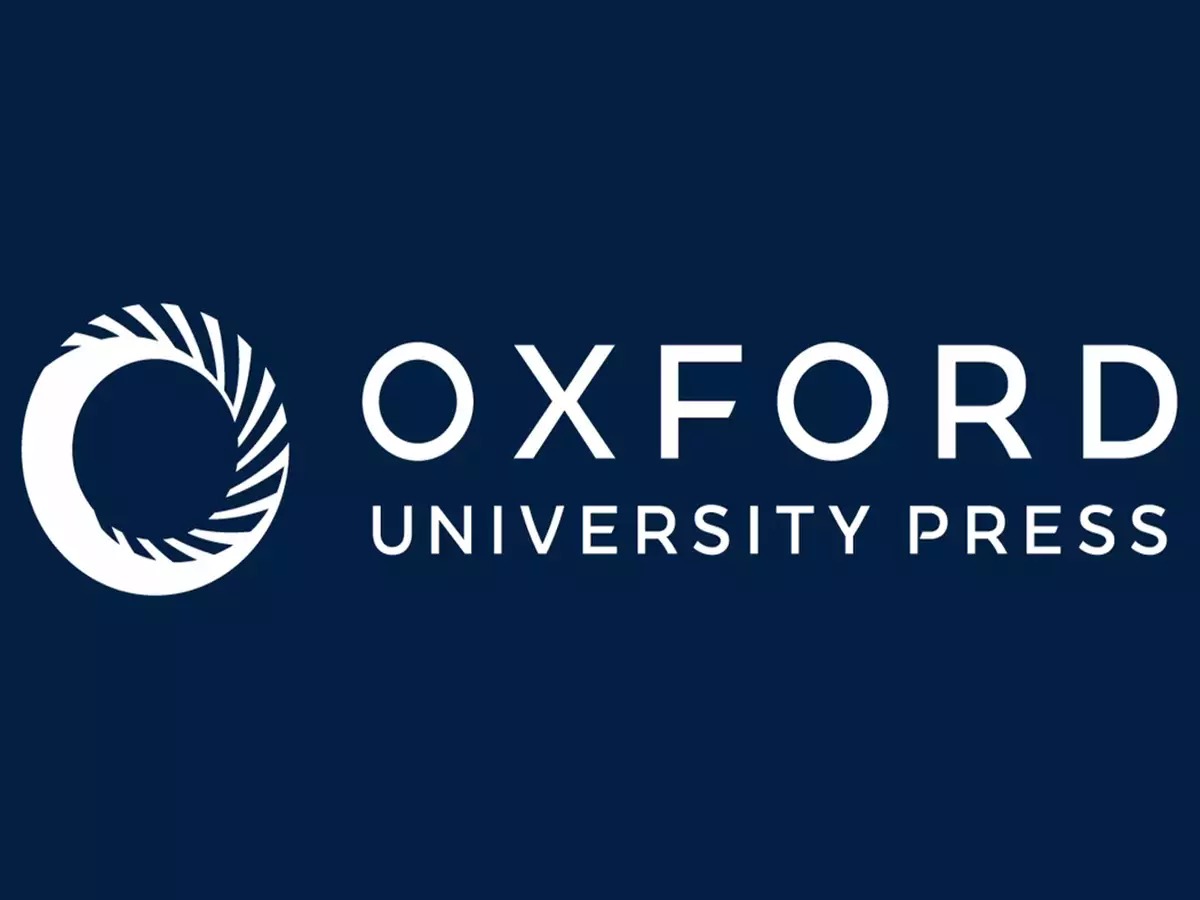 Oxford University Press India (OUP), a department of the prestigious University of Oxford, has released its early-year range of blended solutions conforming to the National Curriculum Framework 2022 for Foundational Stages (NCF-FS) based on the recommendations of the National Education Policy (NEP) 2020.  A leader in the K-8 education segment in India, OUP is one of the first solution providers to launch NCF-FS aligned series of schoolbooks, workbooks and blended products.
The newly designed series of blended products are based on the recommendations of NCF-FS for a seamless developmental continuum for children between the age groups of 3-8 covering Early Childhood Care and Education of the first three years and classes 1 and 2, with teachers as torch bearer of this change. Transitioning to the new curricular and pedagogical structure, the products are available in print and digital (blended) formats to be deployed by the partner schools in the upcoming academic session 2023-24.
Releasing India's first series of NCF-FS aligned solutions, Sumanta Datta, Managing Director, Oxford University Press India, said, "OUP has been instrumental in providing research and pedagogy based high-quality content to the learners. In the last eleven decades of our presence in India, OUP has been trusted for providing meaningful content, learning resources and for extending support to school teachers and parents to offer holistic learning. We welcome the National Curriculum Framework for the Foundational Stage (NCF-FS) and assure that our products would empower teachers and educators to implement the objectives of NEP2020 while incorporating 21st century skills of communication, critical thinking, creativity and collaboration through many of its features."
About the newly released blended solutions:
Oxford Advantage Little Champ is a blended product, available both in print and digital formats.  It follows theme-based approach to help children achieve foundational literacy and numeracy and build general awareness about their surroundings.  For beginners, and levels 1 and 2, Little Champ uses age-appropriate text and illustrations for visual appeal, audio-visuals and storytelling to introduce letters in a fun way, number rhymes for numeral recognition, augment-reality enabled colouring sheets, visual arts and more. Following NCF's five steps learning process Panchaadi, OUP's Little Champ is mapped to the five domains of physical development, socio-emotional and ethical development, cognitive development, language and literacy development.
The interactive training series My Learning Train introduces teachers to Kinolearn and Kinophonics activity-based methodologies developed in India by the author Sonia Relia.  Using easily accessible resources across different regions, this series brings treasure bogies of activities, resource books, workbooks, stories, rhymes, folk tools, rhythms and music, art, games, templates, extended story banks with bilingual stories, flashcards, boardgames, worksheets, finger puppets, posters and much more that help children to comprehend and develop skills across all learning domains and learning styles. It focuses on inherent skill development and learning-by-doing and uses activities to introduce concepts and reinforce learning.
OUP also recently revised its bestselling Mathematics series

–

New Enjoying Mathematics to cover all five levels of the Foundational Stage (3 years of pre-primary, along with grades 1 and 2). The series covers all maths-specific competencies listed in the NCF for the foundational stage.  The series author Aashalata Badami deploys ELPS method (E-experience with concrete objects, L-language, P-picture, S-symbol) for concept-building and incorporates an activity-oriented approach, which aims to remove maths phobia from the minds of young learners. The series emphasises on the cognitive, creative, and physical development of children, using a variety of tools to connect ideas with their immediate world and interests.
The National Curriculum Framework for Foundational Stage (NCF-FS), released in October 2022 marks a paradigm shift in our understanding of education.  It sets clear guidelines towards play and activity-based learning rooted in Indian ethos. NCF-FS recommends a seamless developmental continuum for children between the age groups of 3-8 covering early childhood care and education for the first three years and classes 1 and 2, with teachers as torchbearers of this change.
***
About Oxford University Press
Oxford University Press (OUP) is a department of the University of Oxford. It further affirms the University's objective of excellence in research, scholarship, and education by publishing worldwide. OUP is the world's largest university press with the widest global presence. It publishes in many countries, in more than 40 languages, and in a variety of formats – print and digital. OUP products cover an extremely broad academic and educational spectrum, and it aims to make content available to users in a format that suits them best.
OUP celebrates 110 years of its presence in India. Branching out from publishing – OUP India has emerged as an integrated education services provider.  OUP products cover an extremely broad academic and educational spectrum; publishing for all audiences – from pre-school to secondary level schoolchildren; students to academics; general readers to researchers; individuals to institutions.
Learn more about OUP at www.india.oup.com