Minister of State for HRD, Sanjay Dhotre confers the National ICT Awards 2017 to 43 School Teachers
Minister of State for Human Resource Development, Shri Sanjay Shamrao Dhotre conferred National ICT Awards to 43 School Teachers for the year 2017 for effective and innovative integration of ICT in promoting student's learning in New Delhi today.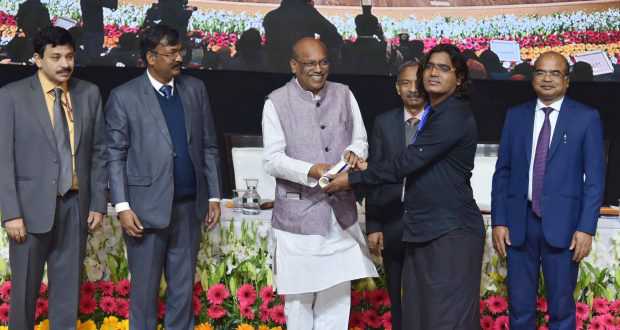 Minister of State for Human Resource Development, Shri Sanjay Shamrao Dhotre conferred National ICT Awards to 43 School Teachers for the year 2017 for effective and innovative integration of ICT in promoting student's learning in New Delhi. Secretary of Department of School Education & Literacy, MHRD, Shri Amit Khare, Director NCERT, Dr. Hrushikesh Senapaty and other senior officials of Ministry were also present on the occasion.
Shri Sanjay Dhotre congratulated the national awardees and said that the purpose of National ICT Award for School Teachers is to honor those teachers, who, through their commitment, have not only improved the quality of school education but also enriched the lives of their students. He further said that the ICT awardee teachers are also been bestowed with a responsibility to function as ICT Ambassadors in widening the outreach of ICT (Information and Communication Technologies) in Education through their continuous efforts by mentoring other teachers and also develop entrepreneurial skills among the students in order to develop a skilled human workforce.
Speaking on the occasion Secretary of Department of School Education & Literacy, MHRD, Shri Amit Khare said that technology has increasingly become a vital element in the enhancement of quality in education. He further said that the use of ICT would help transform the process of teaching and learning from the traditional instructional teacher-centered Endeavour to a learner-centered approach. Therefore, teachers need to equip and acquaint themselves with the use of technology for pedagogical practices which would lead to improved efficiency, he added. Shri Khare said that awardee teachers are the inspiration for other teachers in the country and it is their responsibility to guide other teachers in regional centers.
The MHRD, while giving importance to ICT, envisions ensuring higher coverage, easier access and enhanced quality of e-contents for teaching and learning, training of teachers to effectively handle technology-aided teaching, technologically enable monitoring of hardware, e-content usage, and online assessment. The Digital India Campaign (2015) of GOI strives to transform India into a digitally empowered society and knowledge economy by focusing on the three main vision areas: Digital Infrastructure as a core utility to every citizen; Governance and Services on Demand; and Digital literacy and empowerment of citizens.
Each awardee teacher will be awarded a laptop, silver medal, ICT kit, and a commendation certificate. All winners will form a community of resource persons through networking.
List of Awardees :
S.No.

Name of the teacher

State

Name of the School

01.

Mr. T. Ojra Narasimha Reddy

Andhra Pradesh

Municipal UP School

02.

Sh. Chakrapal Tiwari

Chhattisgarh

Govt Hr. Sec School

Dharashiv (Rogda)

03.

Sh. Keshawa Ram Verma

Chhattisgarh

Pancham Deewan Govt Girls Upper Primary School

04.

Sh. Baldevpari Javerpari Pari

Gujarat

Sh. Barwala Madhyamik Shala, Barvala

05.

Sh. Rajgor Rakeshkumar Jayantilal

Gujarat

Sh. Panchha Anupam Primary School

06.

Sh. Alpesh R. Bhatt

Gujarat

Shantaben Dharmasih Desai High School (Charutar Vidya Mandal)

07.

Raj Kumar Arya

Haryana

Govt Model Sanskriti Senior Secondary School

08.

Parmod Kumar

Haryana

Directorate of Secondary Education

Shiksha Sadan,

09.

Dr. Ramesh Chand Sharma

Himachal Pradesh

Govt Boys Sr. Sec School, Sundernagar

10.

Mr.Hilal Ahmad Lone

Jammu & Kashmir

Govt Girls Higher Sec School

11.

Mr.Ayaz Raina

Jammu & Kashmir

Govt Boys Model Higher Sec School, Thannamandi

12.

Sh. Mahesha. S

Karnataka

Government High School, Niduvani

13.

Sh. Vikranth. K

Karnataka

Govt High School, Handli

14.

Sh. Mohan K.R

Karnataka

Government High School, Hiremarali

15.

Sh. Rasheed Odakkal

Kerala

Govt Vocational Higher Secondary School, Kondotty

16.

Sh. Madhavan. V

Kerala

Nirmala High School, Kabanigiri

17.

Sh. Abdurahman. P

Kerala

Govt L.P School, Hosdurg Theruvath

18.

Mohd. Shahid Ansari

Madhya Pradesh

Government High School, Khirsadoh

19.

Sh. Om Prakash Patidar

Madhya Pradesh

Government Higher Secondary School, Berchha Mandi

20.

Ms. Mridu Prakash Saxena

Madhya Pradesh

Sagar Public School, 9A, Saket Nagar

Bhopal,

21.

Somnath Walke Waman

Maharashtra

Zilla Parishad Primary School, Paragaon

22.

Ravindra Bhapkar Shahaji

Maharashtra

Zilla Parishad Primary School

Jamkhed Taluka, Ahmednagar

23.

Vikram Sonba Adsul

Maharashtra

Zilla Parishad Primary School,

Karjat Taluja

24.

Sh. Barinder Singh

Punjab

Govt. Girls Sr. Secondary School,

Shri Hargobindpur

25.

Sh. Amritpal Singh

Punjab

Govt High School, Bagga Kalan

26.

Sh. Devkaran Singh

Rajasthan

Govt Adarsh Sr. Sec. School, Budana

27.

Sh. Manoj Kumar Pathak

Rajasthan

Govt. Sr.Sec.School, Salumber

28.

Sh. G. Selvakumar

Tamil Nadu

Panchayat Union Primary School

Thirupputkuzhi

29.

Sh. P. Karunaidoss

Tamil Nadu

Government High School

Naranapuram

30.

Sh. V. Lazar Ramesh

Tamil Nadu

O.P.R Government Higher Secondary School

Omandhur

31.

Mrs. Umarani Chiluka

Telangana

Govt Primary School,

Lalaguda No-02

32.

Mr. D.Nagaraju

Telangana

Govt Upper Primary School, Nawabpet

33.

Sh. Pranesh Bhushan Mishra

Uttar Pradesh

Upper Primary School, Patha

Block – Mahroni

34.

Sh. Ravi Pratap Singh

Uttar Pradesh

Primary School, Dhaurahra

35.

Ms. Pratima Singh

Uttar Pradesh

Primary School, Dhusah-1

36.

Smt. Sona O.K

Atomic Energy Education Society

Atomic Energy Central School

No-3, Tarapur

37.

Mrs. Suma Paul

CBSE

Rajagiri Public School

Rajagiri

38.

Mrs. Taruna Mongia

CBSE

Indraprastha International School

Sec-10, Dwarka

39.

Mrs. Krupali Sanghvi

CBSE

Udgam School for Children, Thaltej

40.

Dr. Asad Ahmad

KVS

Kendriya Vidyalaya,

Mungaoli

41.

S.L. Faisal

KVS

Kendriya Vidyalaya, Pattom

42.

Sh. Ramachandra .G. Deshpande

NVS

Jawahar Navodaya Vidyalaya

Karagudari

43.

Sh. Lovkesh Singh Vermani

CISCE

The Punjab Public School

Nabha
Kindly click here for the detailed profile of the awardee teachers
International Baccalaureate Experiences 31% Surge in Authorized IB World Schools Across India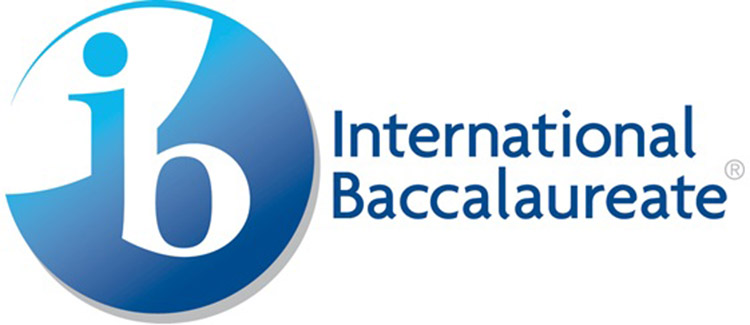 The International Baccalaureate (IB), a global educational foundation headquartered in Switzerland, reports substantial growth over the past five years in India. The surge, amounting to a 31% increase in authorized IB World Schools, reflects the growing preference for IB programs among schools nationwide. According to Haif Bannayan, the Global Director of Business Development at IB, the organization offers four comprehensive programs for students aged 3-19: the Primary Years Programme (PYP), Middle Years Programme (MYP), Diploma Programme (DP), and Career-Related Programme (CP).
As of 2023, there are now 226 authorized IB World Schools across India, collectively delivering 378 authorized IB programs. This breakdown includes 138 schools offering PYP, 59 schools providing MYP, 155 schools delivering DP, and 26 schools offering CP. However, the current distribution of IB World Schools remains concentrated in metropolitan areas like New Delhi, Gurugram, Mumbai, Kolkata, Bengaluru, and Chennai.
To address this imbalance and make IB education more accessible and affordable nationwide, the Delhi Board of Secondary Education (DBSE) collaborated with IB as part of Delhi's educational reforms under Arvind Kejriwal. In August 2021, they signed a Memorandum of Understanding to introduce IB programs in 30 government schools in Delhi. This initiative aims to encourage more schools to adopt the IB curriculum in the future.
Recognizing the evolving educational landscape in India, IB is actively collaborating with Indian institutions and educational authorities to extend its framework to students from diverse backgrounds and regions. Haif Bannayan expressed eagerness for ongoing dialogues with leaders to facilitate the delivery of high-quality, globally-oriented education to an even greater number of students.
The Diploma Programme (DP) offered by IB stands out globally, consistently aligning with or surpassing international standards, as indicated by the DP Country Alignment Study 2023. The study emphasizes the adaptability of DP courses to diverse national contexts, showcasing their seamless integration. Furthermore, it underscores the meticulous crafting of DP curricula to facilitate substantial depth and breadth of learning, illustrating their rigor and comprehensive educational value.
Bannayan highlighted the IB's acclaim for its emphasis on languages and global principles, coupled with a consideration of students' cultural backgrounds. This approach fosters a profound comprehension of the world, shaping graduates into multilingual thinkers poised to make a positive impact on a global scale.